The CW's Walker does some soul-searching in its Season 2 finale. In a fanciful episode, the Star Trek: Strange New Worlds crew becomes trapped in a fairy tale, costumes and all. Beavis and Butt-head go into space in their first screen appearance in more than a decade. A four-part HBO Max documentary follows the rise and fall of Latin-American boy band Menudo.
Walker
Having inspired a Western prequel (Walker Independence) that will join Walker on Thursdays in the fall, the Texas Ranger reboot wraps its second season with Cordell (Jared Padalecki) revisiting a dark, secret part of his past. Not by choice, but once family foe Gale Davidson (Paula Marshall) drops a bombshell on her daughter, Geri (Odette Annable), Walker is sent down memory lane.
Star Trek: Strange New Worlds
The usually steadfast crew of the Enterprise lets their hair down, and then some, as they find themselves trapped in a mythical fairy tale in the spinoff's most fanciful episode yet. Watching Capt. Pike (Anson Mount) camp it up as a cowardly chamberlain, and Spock (Ethan Peck) go dark as a duplicitous wizard is as much fun as it sounds—but there's a serious reason why they've all become prisoners of an alien consciousness, and it has something to do with the fact that they're living out the bedtime story Doc M'Benga (Babs Olusanmokun) has been reading to his ailing daughter, Rukiya (Sage Arrindell).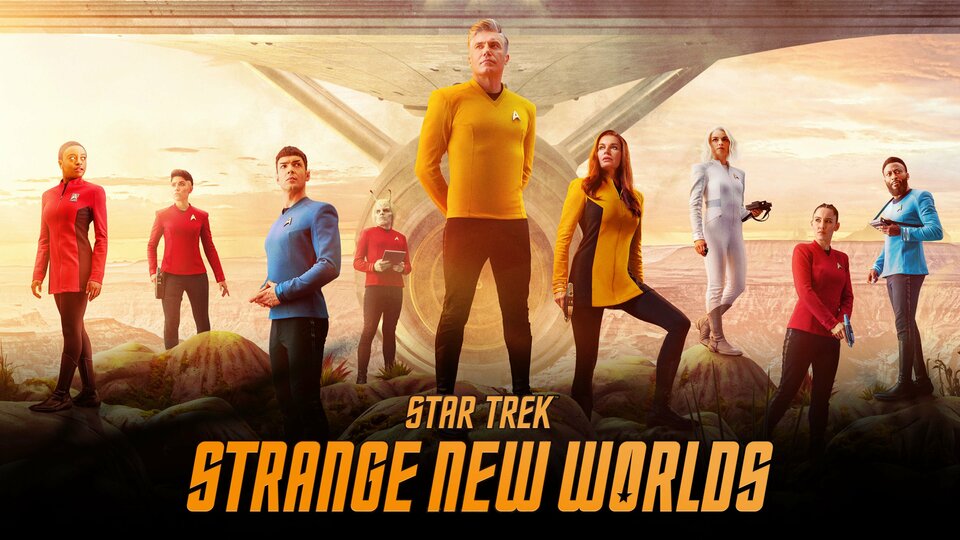 Beavis and Butt-Head Do the Universe
The chortling MTV idiots find ways to wreak havoc beyond Earth's borders in a movie that marks their first screen appearance in more than 10 years. When the decrepit duo is sentenced to space camp, B&B end up joining a space shuttle mission, being left for dead and plunging through a black hole (heh heh, they said "hole") to end up back home in 2022, where the surprises include intelligent doppelgangers from a parallel universe.
Menudo: Forever Young
A four-part documentary charts the rise and fall of the ever-changing Latin American boy band that made teen idols of future superstars including Ricky Martin in the 1970s and '80s. Menudo was catnip to young fans throughout their world tours, the stuff of magazine covers. But behind the music, allegations of abuse and exploitation surrounding band manager Edgardo Diaz led to their demise as their fortunes declined in the 1990s.
Inside Thursday TV:
NBA Draft (8 pm/ET, ABC and ESPN): Top basketball prospects are chosen during a three-hour simulcast from Brooklyn's Barclays Center.
MasterChef Junior Edition (8/7c and 9/8c, Fox): Following a "Road to the Finale" retrospective with bloopers and outtakes, the season finale pits the two young finalists in a cooking challenge that will reward the winner with $100,000 and a trip to Vegas to dine with Gordon Ramsay.
Jersey Shore Family Vacation (8/7c, MTV): Season 5 resumes with the crew heading to El Paso to watch DJ Pauly D work his magic. Followed by the series premiere of Buckhead Shore (9/8c), where a rowdy gang of friends and exes party on in Atlanta's "Beverly Hills of the South" as they plan a summer getaway at the lake.
Austin Dillon's Life in the Fast Lane (9:30/8:30c, USA): The NASCAR Daytona 500 champ is the latest sports figure to turn his flamboyant home life—with wife Whitney and 1-year-old son Ace—into a reality show.
Chrisley Knows Best (9/8, USA): Speaking of which, a tax fraud conviction hasn't kept USA from airing a ninth season of Todd and Julie Chrisley's reality romp.
Southern Charm (9/8c, Bravo): The blue bloods and bad blood are back for an eighth season in Charleston, where good ol' boys Shep, Austen and their crew get up to more mischief.
No Demo Remo (9/8c, HGTV): In the Season 2 premiere, home-renovation expert Jenn Todryk sets out to make a couple's master bedroom/home office more peaceful. Not easy with six kids.
The Old Man (10/9c, FX): A huge game-changer in episode 3 sheds new light on who's chasing who in the cat-and-mouse between ex-CIA agent Dan Chase/now Peter Caldwell (Jeff Bridges) and FBI assistant director Harper (John Lithgow). When Zoe (Amy Brenneman) demands answers from her mysterious lodger, she gets more than she bargained for.
On the Stream:
The Bear (streaming on Hulu): From FX comes a combination workplace/family dramedy starring Jeremy Allen White (Shameless) as a chef who leaves behind the world of fine dining to take over his Chicago family's Original Beef of Chicagoland sandwich shop after his brother's suicide.
Gordita Chronicles (streaming on HBO Max): A 10-episode coming-of-age comedy set in 1985 follows Cucu "Gordita" Castelli (Olivia Goncalves) as she leaves Santo Domingo to move to Miami with her over-the-top family.
The Real Housewives Ultimate Girls Trip (streaming on Peacock): Eight ex-Housewives "all stars" head to the Berkshires to conjure drama at Dorinda Medley's Bluestone Manor.
Faster Than Fear (streaming on Topic): A six-part German procedural sends tough female cop Sunny Becker (Friederike Becht) straight from medical leave to hunt for a serial killer, but she's also trying to discover which of her co-workers sexually assaulted her on the job.
The Ipcress File (streaming on AMC+): In the '60s spy thriller's tense finale, a brainwashed Harry Palmer (Joe Cole) becomes a pawn in an assassination plot, while Dalby (Tom Hollander) faces the elimination of his covert unit.