Oh boy, things aren't looking good in Los Angeles!

We've come to expect a lot from 9-1-1 and the variety of emergencies that can ravage the city at any time, and when the hit FOX series returns this spring, us and someone from the 118 will be in for a shock!

TV Fanatic was lucky enough to get a promotional clip from the spring premiere, which sees lightning strike the city, and it looks like one first responder may be in danger.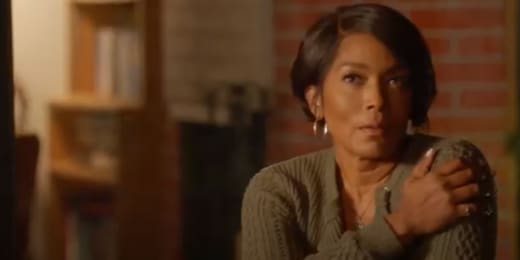 9-1-1 Season 6 left us in a reasonably calm place by 9-1-1 standards, but if this clip is anything to go by, we're in for some rough times ahead when the series returns.

This promo is filled to the brim with action as we see a darkened sky give way to a lightning bolt that crashes right into someone's beach umbrella. And as you'll see in the clip below, that strike is only the tip of the iceberg.

There's a lot to dissect in this 30-second clip, which shows the 9-1-1 in the middle of torrential downpour from their hoses and what looks like a severe emergency.

And while the 118 works to control the situation, someone is struck by a bolt and thrown off a ladder.

We can't see exactly who the firefighter in danger is, nor where they land, but things don't look good.

Thinking about one of our beloved 118 members in danger is extremely stressful!

Elsewhere in the clip, we see Athena and May outside, seemingly looking up into the very black sky, unsure what madness is about to rain down on the city, and Maddie at the call center.

It looks like it will be a packed house and most likely all hands on deck when the city is faced with such a destructive storm.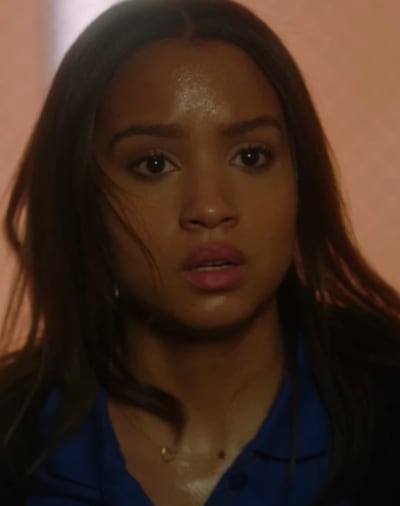 Aside from the weather problems, there will be a lot to dive into with the various situations everyone found themselves in when we left them.

We should see the aftermath of Wendell's death, how Bobby moves forward, Chimney and Maddie's planned move, and Denny's desire to learn more about his birth father.

We'll also be seeing a visit from the Buckley parents and Albert's return!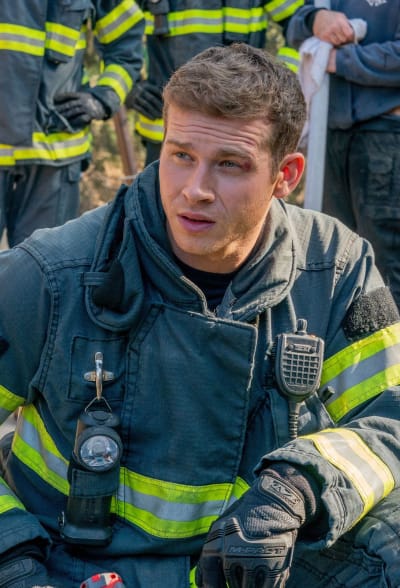 Plus, we've still got to see how Buck's journey plays out! Basically, there is A LOT still to come this season!

We only have a month to go before the series returns, and we get answers to many of the questions left behind from the first half of the season.

Plus, we've got a whole new set of questions after watching that very intense look at the premiere.

Drop into the comments and let us know what you think about the premiere clip and what you think will happen next!

We are in for a very wet and scary ride when 9-1-1 graces our screens next, so buckle up!

9-1-1 returns on March 6th at 8/7c on FOX. And don't forget to watch 9-1-1 online via TV Fanatic.

You can follow our reviews here for the rest of the season!
Whitney Evans is a staff writer for TV Fanatic. Follow her on Twitter.