Prolific writer, interviewer, chief editor of Louder Than War (the 10th most influential music/pop-culture magazine on the planet), sublime radio presenter, visionary and now songwriter Nigel Carr has just released Come On England (You Better Believe It), an anthemic celebration of the FIFA 2022 World Cup tournament in Qatar which began on November 20, 2022. The song took nine months to produce and came to Nigel in a dream….
The track released on November 18th contains some of the most iconic UK superstars including: John Robb of The Membranes, Jay Stapely of Roger Waters Band, Craig Gannon from The Smiths, Si Wolstencroft of The Fall, Mike Bennett of The Blockheads and Melanie Williams from Sub Sub and Hacienda Classical on lead vocals. Others included on the track are Ian Carr, David Gleave, Coral Roberts, Alan Keary, and the Chorlton High School Choir. The track was mixed by Pete Gleadall who is the musical director of The Pet Shop Boys and was on tour in the US at the time.
"The Best and most extraordinary artists will be those who every hour snatch the tatters of their bodies out of the frenzy cataracts of life, who, which bleeding hands and hearts hold fast to the intelligence of the time"…. Richard Huelsenbeck
"Come On England" is a powerfully edgy and inspiring song with a rhythm who's presence seems most perfect because it's seeds seem to echo the beats of the past as it travels into the future. I have no doubt it will find its way onto the ultimate historical playlist. Nigel's creativity has managed to push open the heavy groaning doorway of life itself.
The FIFA World Cup is the Premier competitive international football tournament beginning in 1930. The England national football team has competed in the tournament since 1950. The World Cup Finals is the most widely viewed sporting event in the world. The US is competing in the same group as England and they drew on November 25th.
Nigel Carr is the feature and interview editor, and recently part owner (with John Robb) at the acclaimed music/pop-culture publication Louder Than War. He also sees to the technical aspects of the website as well. He has interviewed iconic and legendary artists including John Lydon of The Sex Pistols, Toyah and Shaun Ryder. He is the hosts presenter and station manager at Louder Than War Radio and is also a digital marketing consultant running his own agency, Carousel Projects specializing in SEO and PPC.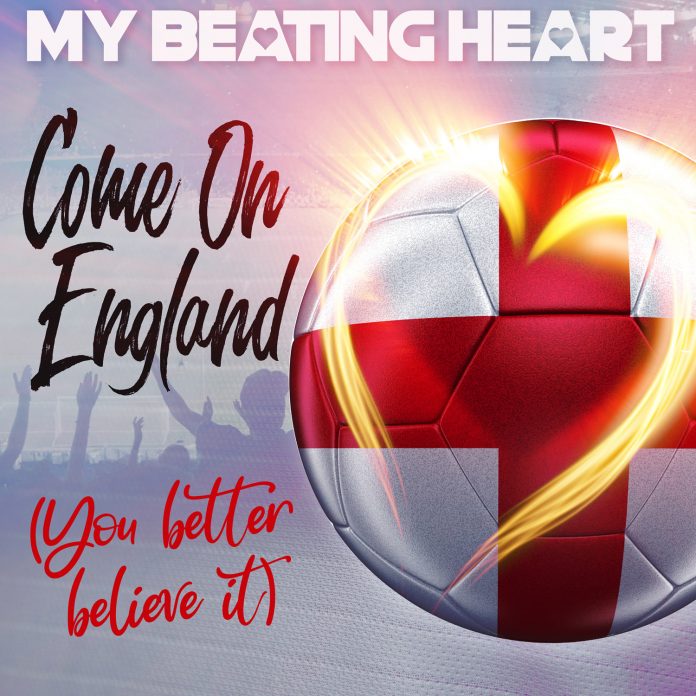 You've been with the music magazine how many years?
7 years.
And you've been doing a podcast radio thing how many years?
I did a Louder Than War show on a local radio station for two years before leaving and setting up Louder Than War Radio. It has just celebrated its first year anniversary and I just handed the running of it over to Boston (USA) based Audrey Golden. She has recently started he own Breaking Glass show celebrating the work of female artists and female fronted bands.
Okay so here's my question, what took you so long to get a record out?
I'm not a songwriter. But I am now! Lol. I had a dream. The record literally came to me in a dream – I dreamt the chorus in my sleep. Then I woke up and I went downstairs and picked up my guitar and wrote it in 20 minutes. And I got all the England team players, and I crammed them all in. Then I put it on YouTube. It had about 450 views then England got knocked out of the world cup the following day! So it lasted 23 hours. Everyone seems to love the song. We've got some good people on there, John Robb, Craig Gannon from The Smiths, Jay from Roger Waters Band and Suede, Melanie Williams – She's a bit of a Manchester diva and had a top 3 hit with Ain't no love, Ain't no use. We got the musical director from the Pet Shop Boys. He was on tour in Los Angeles and was heading over to Seattle, and he sent me the final mix on the morning of the gig.
Do you have a video?
Yes we do. I will send it to you: https://youtu.be/j9bdMM_CS3M
Did you release it yet?
Yes, we released on the 18th of November so just in time for the start of the tournament. We've got a website for it too: https://mybeatingheartmusic.com/
So, you have this song. What's going to happen say in 5 years when you become a bigger star than John Robb?
Haha – I don't think that will happen! We are partners in Louder Than War and it is growing so quickly now. We have got the publishing down to a fine art – it gets published, it's in Google news in less than a minute! We've got a crack team of Writers, Photographers, Editors and Sub-Editors and the whole business is humming along nicely, with 100 contributors spanning the globe from Russia to LA!
Anything you want me to write about you can tell me.
Firstly I'm a very bad guitar player, but knew just enough chords to get the song out! It came to me in a dream; where from, I have no idea! I'm so grateful for all of the artists who have agreed to be on the record – including the PR guys as well. Many have given their time for free because I decided to make the record in aid of Child Bereavement UK.
Why did it take you 9 months to make?
It took 9 months to make it because there were so many people involved. It's not a standard record, it's an anthem, a big rock anthem, and you simply can't build a record like that with one trip to the studio. I have a dear friend Mike Bennett who is something of a maverick producer. He's worked with The Fall, Toyah, The Fat White Family, The Specials, Fuzzbox, and big rock acts like ELP and Wishbone Ash – without Mike's foresight and polymathic talent, the record would never have been made.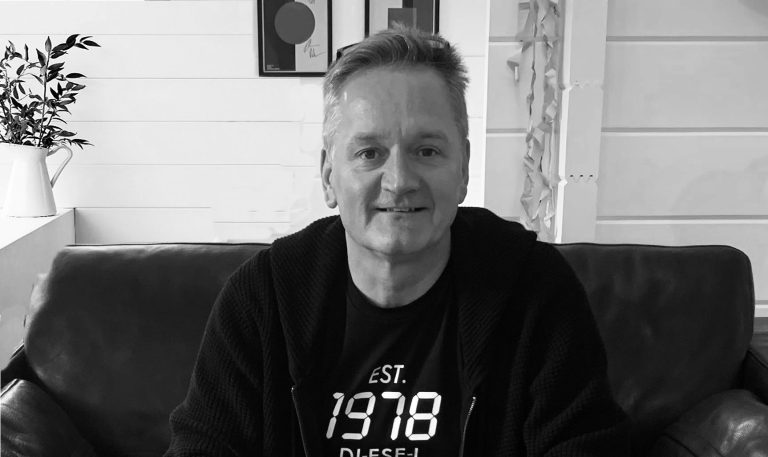 We needed children on there – think School's Out and Another Brick in The Wall! – And melanie was instrumental in that. It's bounced around five different studios and has four engineers – Gary Watts, Alan Keary, Joe Roberts and of course ete Gleadall. We had to do it remotely because everyone had to be available at the same time. So yeah, you could spend $500 or 500 pounds to go into a studio with a band and furiously play your record. But this record has layered vocals on vocals. My brother sings with Melanie, and his vocals are stacked high to give it punch – a wall of sound lol! There are 25 children on the record singing on the record from Chorlton High near Manchester. They're all doing three-part harmonies on the choruses, so it all had to be arranged. It's taken a long time to pull together it really has. And we still have not got the CDs in stock they are coming next week. Mike and I produced a lot of the record but it's the engineers that have made the difference. They are the fairy dust on top.
My Beating Heart's new single "Come On England (You Better Believe It)" is now available worldwide on all streaming platform with a run of signed CDs available on the website: https://www.mybeatingheartmusic.com
My Beating Heart – "Come On England" Music Video: