Share the post "Def Leppard played a special LA show at Whisky a Go Go (photos, videos, setlist)"
English rock legends Def Leppard performed a special invitation-only show in Los Angeles at the Whisky a Go Go for SiriusXM listeners on Thursday, May 26th. The gig, which marked the band's first performance at the legendary LA venue, was also in celebration of the band's new studio full-length offering, 'Diamond Star Halos,' which officially dropped today, May 27th.
The intimate concert, as part of SiriusXM's Small Stage Series, will premiere on SiriusXM's Def Leppard Radio and Howard 101 on Friday, May 27 at 5:00 pm ET and PT. In addition, the concert will broadcast throughout June on Classic Rewind (channel 25) and 80's on 8 (ch. 8).
According to SiriusXM's Small Stage Series, celebrities in attendance for the exclusive gig were David Spade, Chris Robinson, Jeff Beacher, Casey Wasserman, Bill Burr, Missy Pyle, Gary Dell'Abate, W. Earl Brown, Ryan Leaf, Patrick Fabian, and Greg Nicotero.
Check out a few live photos by Anna Webber, official/fan-filmed footage, and the band's setlist from the show below.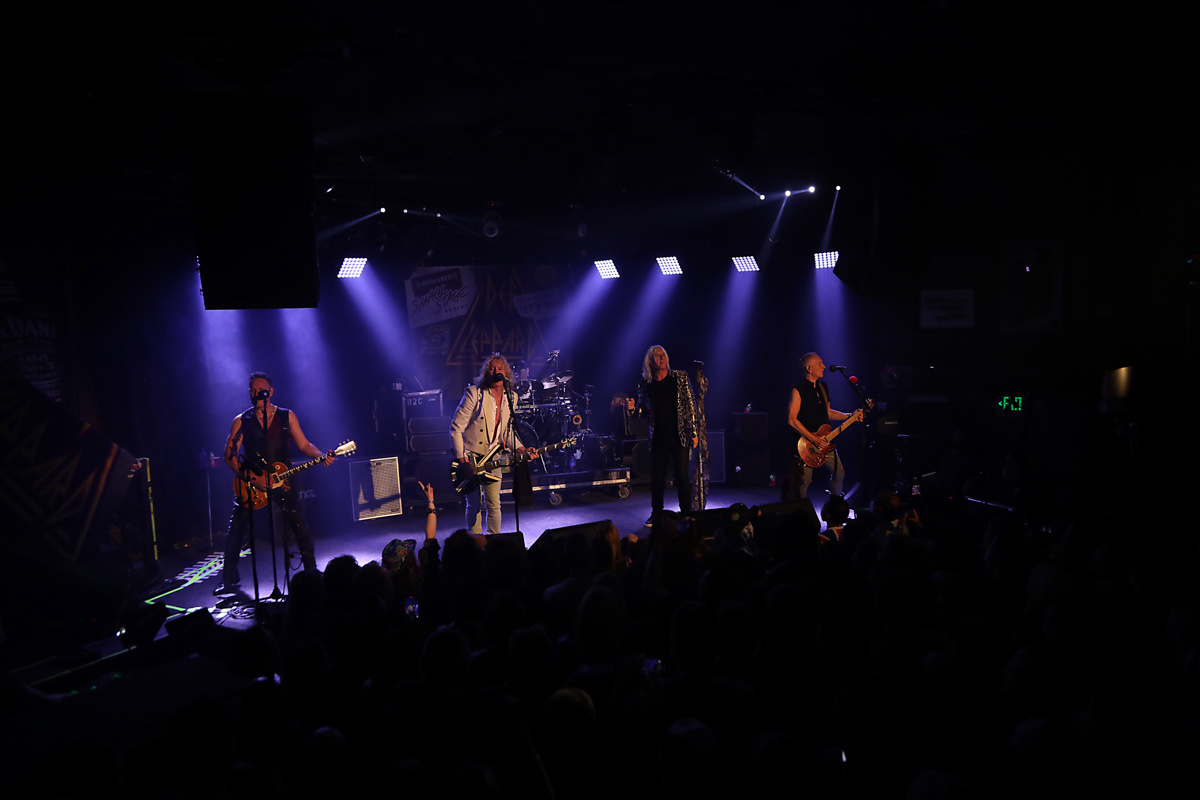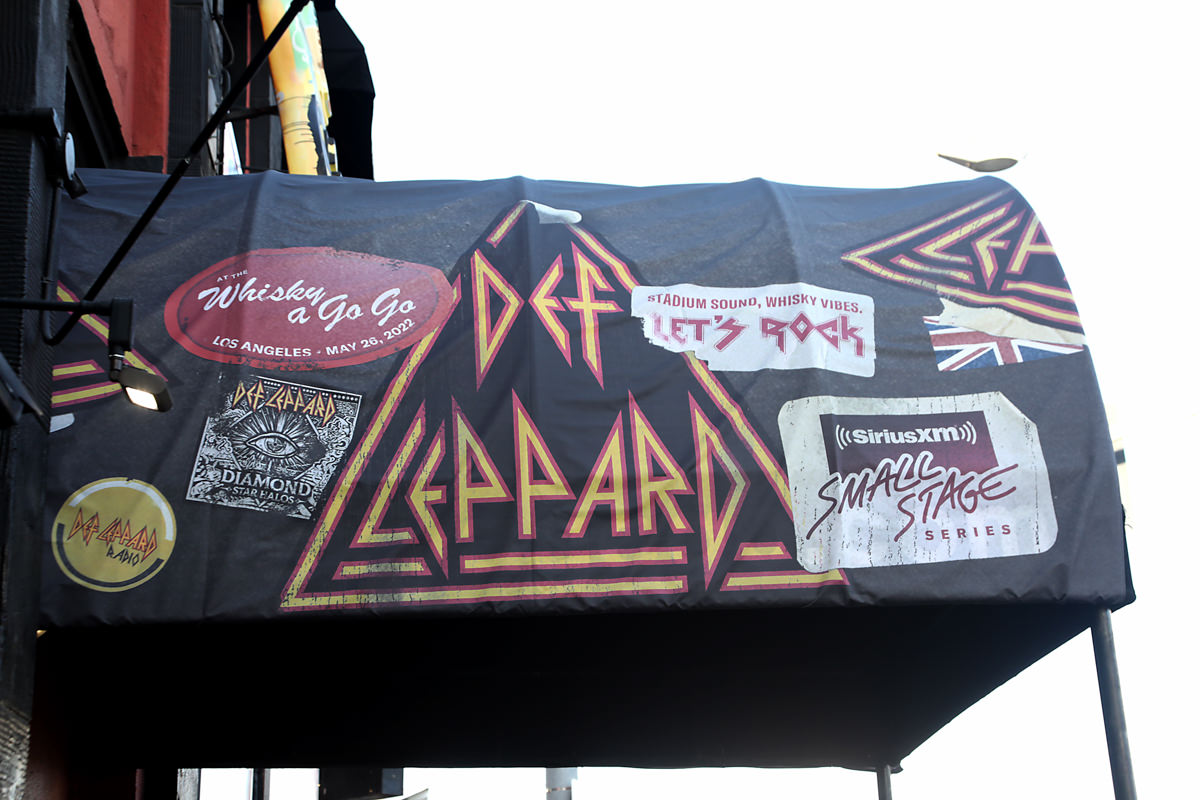 FIRE IT UP! 🔥 Check out the new limited-time Def Leppard @SIRIUSXM Radio Channel available now on channel 39 and on the SXM App! Then tune in at 5pm ET & PT TODAY for our #SmallStageSeries show from @TheWhiskyAGoGo 🤘https://t.co/A5UNJOLUbC pic.twitter.com/PfhtgYYMwa

— Def Leppard (@DefLeppard) May 27, 2022
Def Leppard setlist May 26th (via):
01. Take What You Want
02. Animal
03. Foolin'
04. Armageddon It
05. Kick (Live Premiere)
06. Love Bites
07. Excitable
08. Rocket
09. Bringin' on the Heartbreak
10. Switch 625
11. Hysteria
12. Pour Some Sugar on Me
_____
Encore:
13. Rock of Ages
14. Photograph
Here are more shots and clips from social media:
Also Check Out: Chvrches & Donna Missal played Terminal 5 in NYC (photos)