Posted: by The Editor
The legendary So What? Fest returned for the first time since 2019 with a lineup bigger than ever. As a teenager, So What fest always seemed to have our dream lineup each year but, being broke high schoolers, we didn't have the means to make it down. Now, as an adult and seeing the lineup for So What's grand return, we knew we were going to get to live out our teenage dreams of attending this larger than life festival. We all felt a certain hesitancy being in a crowd with recent events in Texas, but the lure of So What was enough to calm our anxieties for the weekend. 
To help us get our bearings this festival weekend, we kicked off So What by hitting the Monster Energy Stage for back to back sets of BrokeNCYDE and SeeYouSpaceCowboy. With two sets down, we moved to the side by side main stages in the heart of Choctaw Stadium to see Lorna Shorne (yes, the outro of "To The Hellfire" is just as mind boggling live as it is on the record) and Attack Attack! before taking a minute to hydrate and cool off in the shady stadium seats.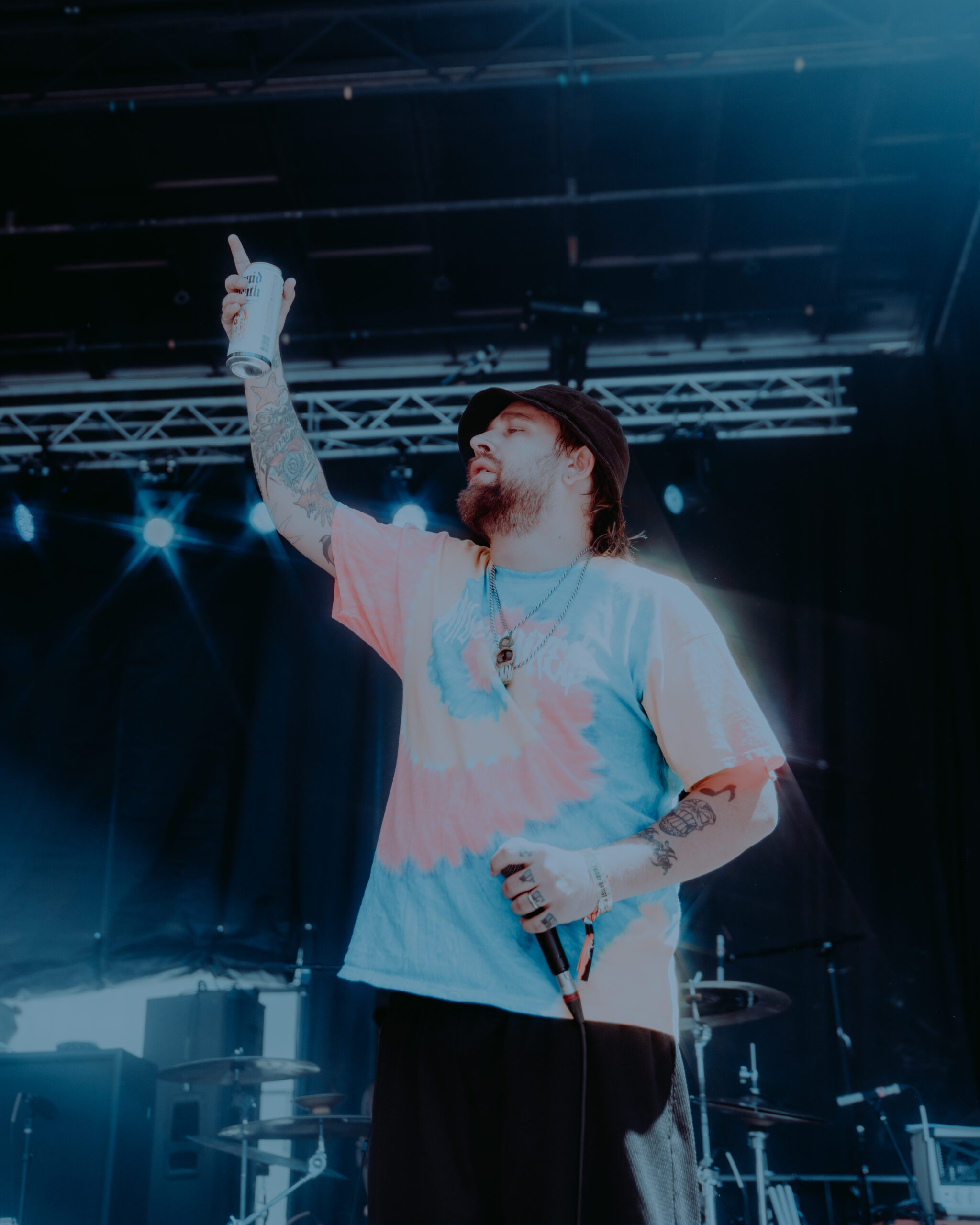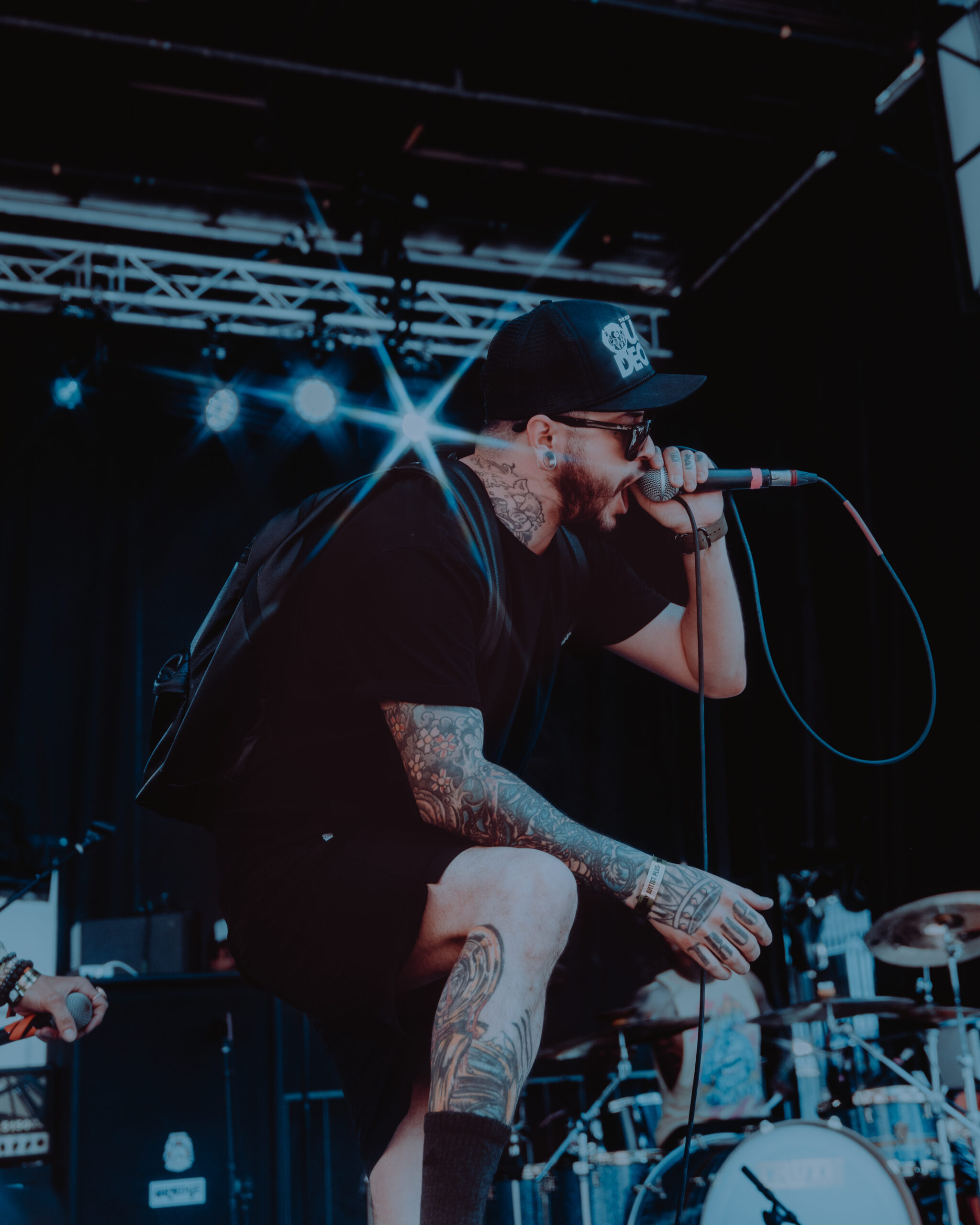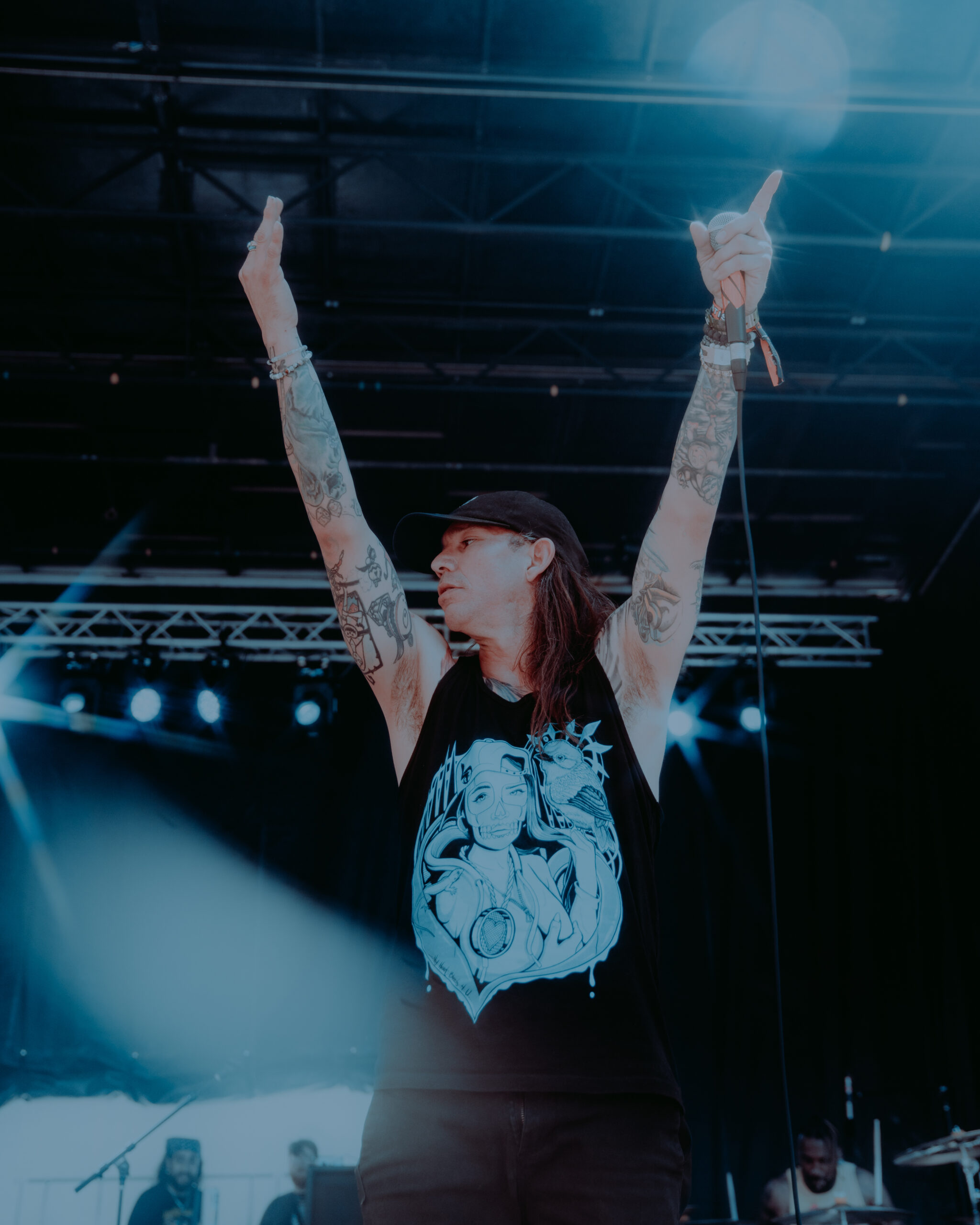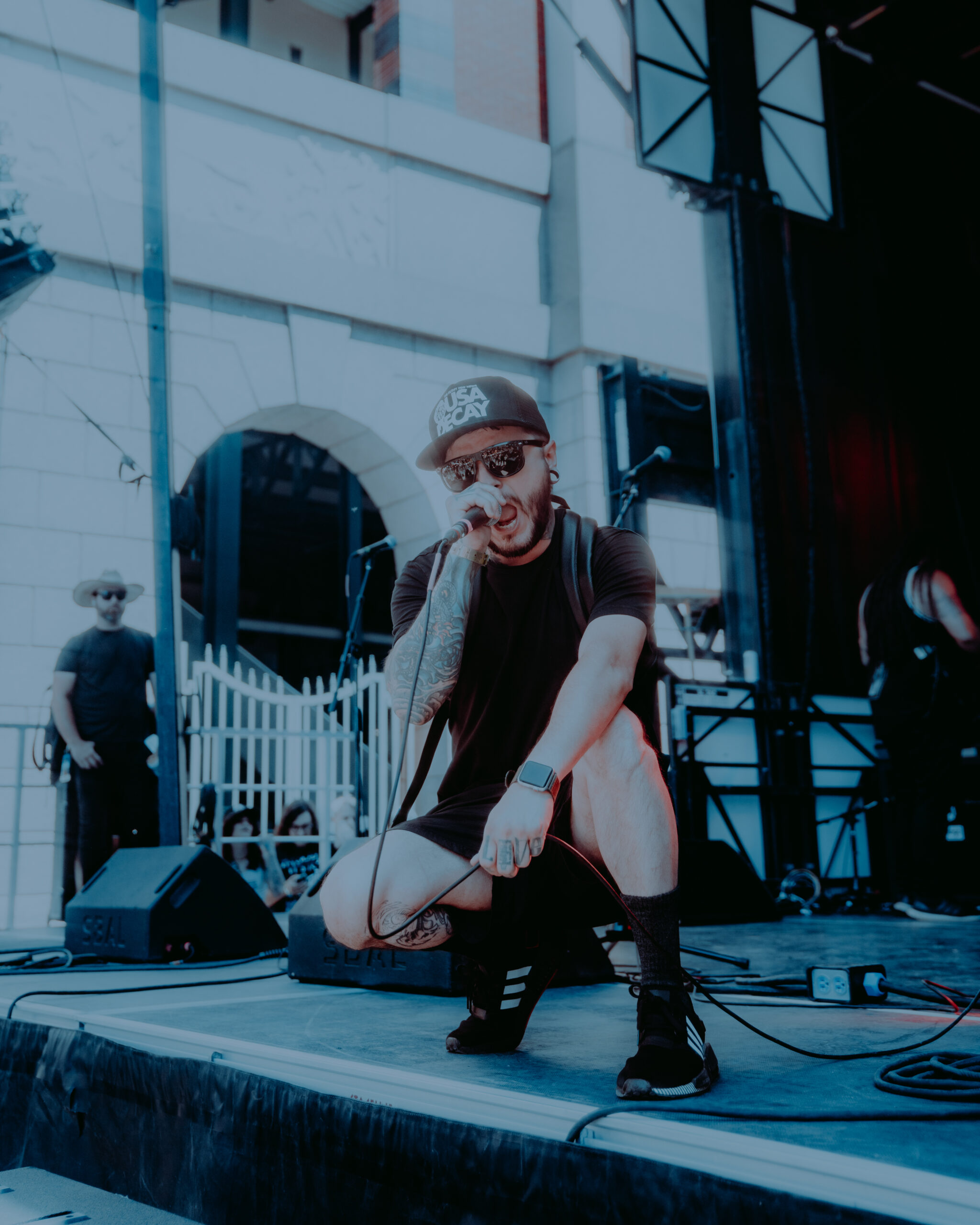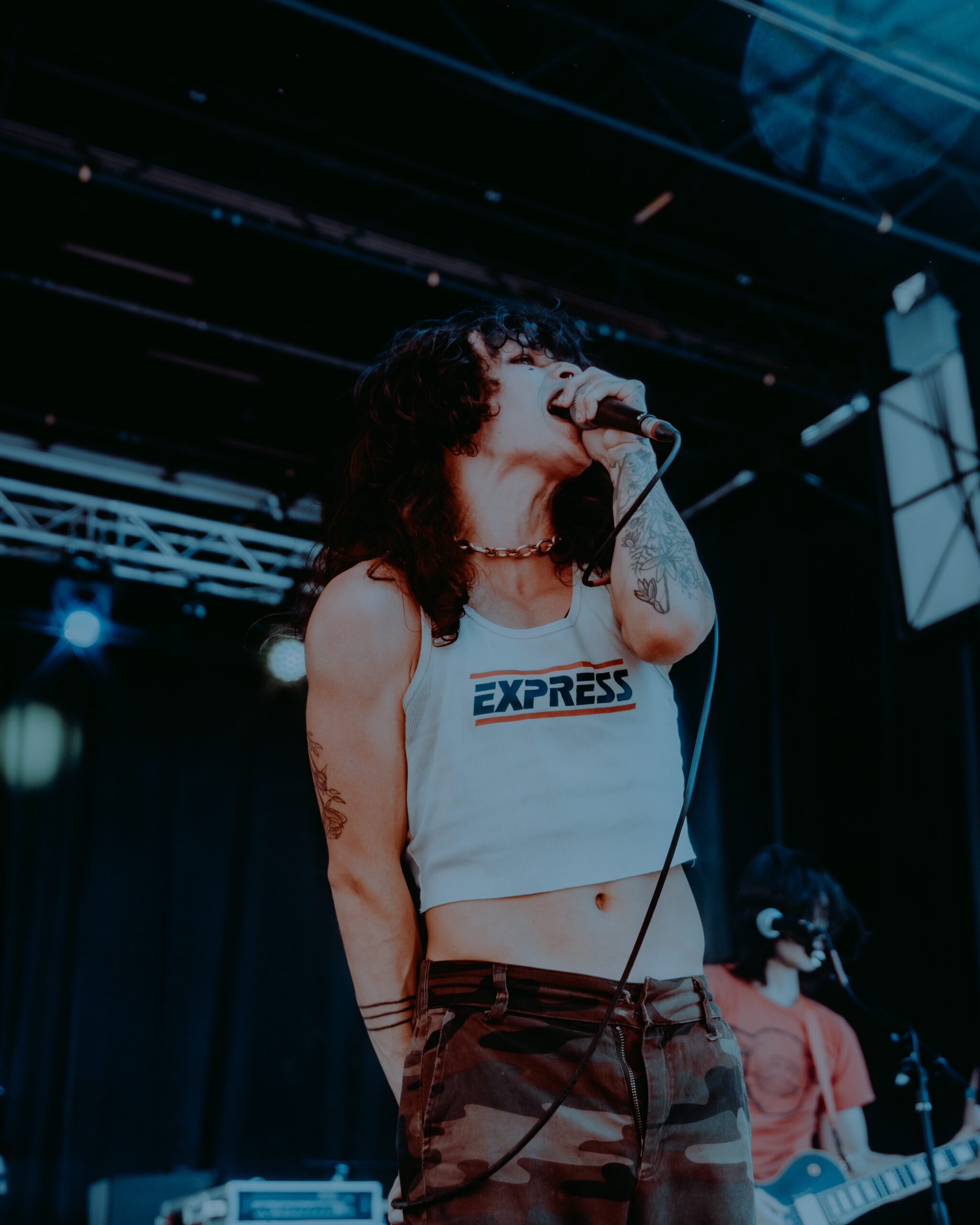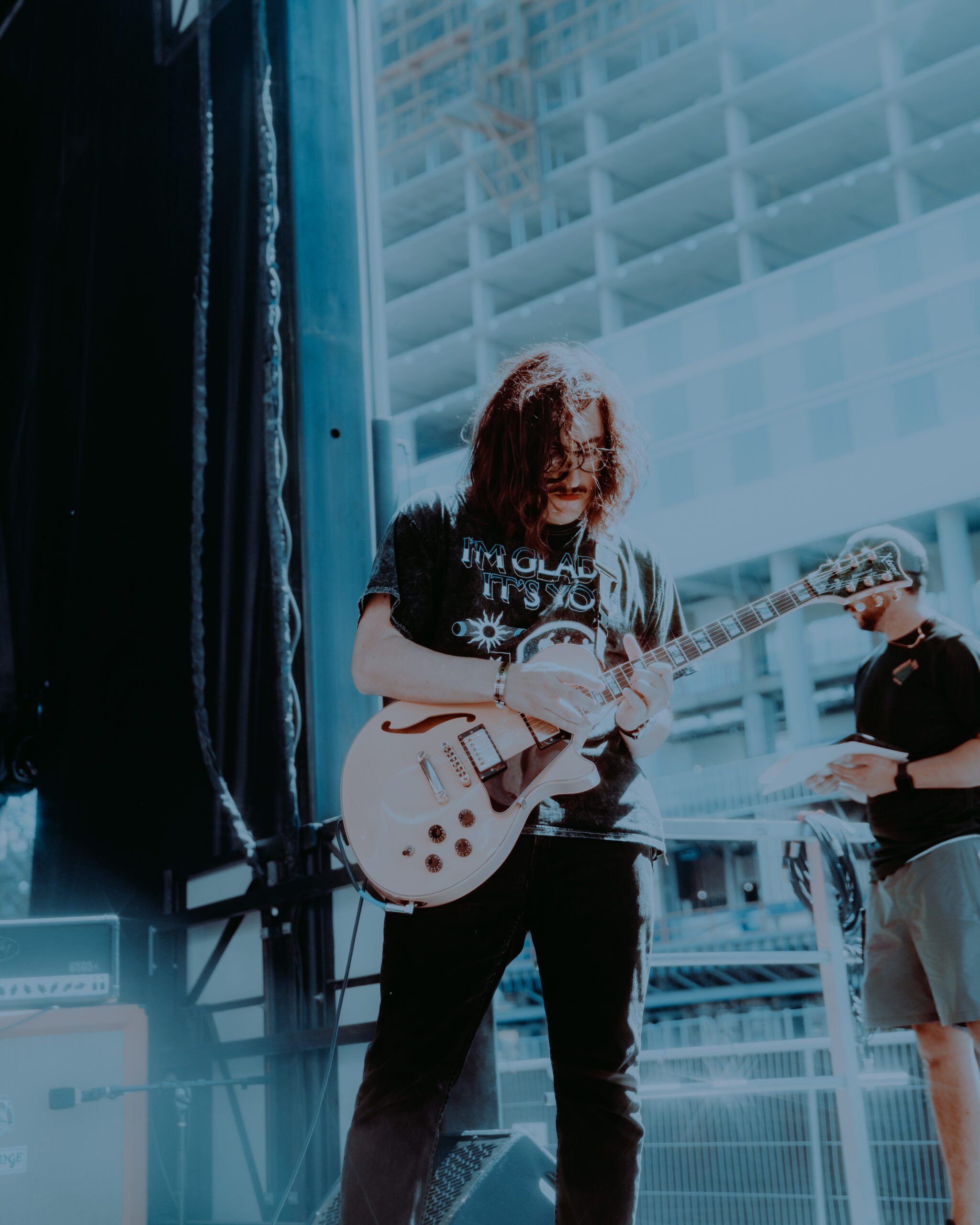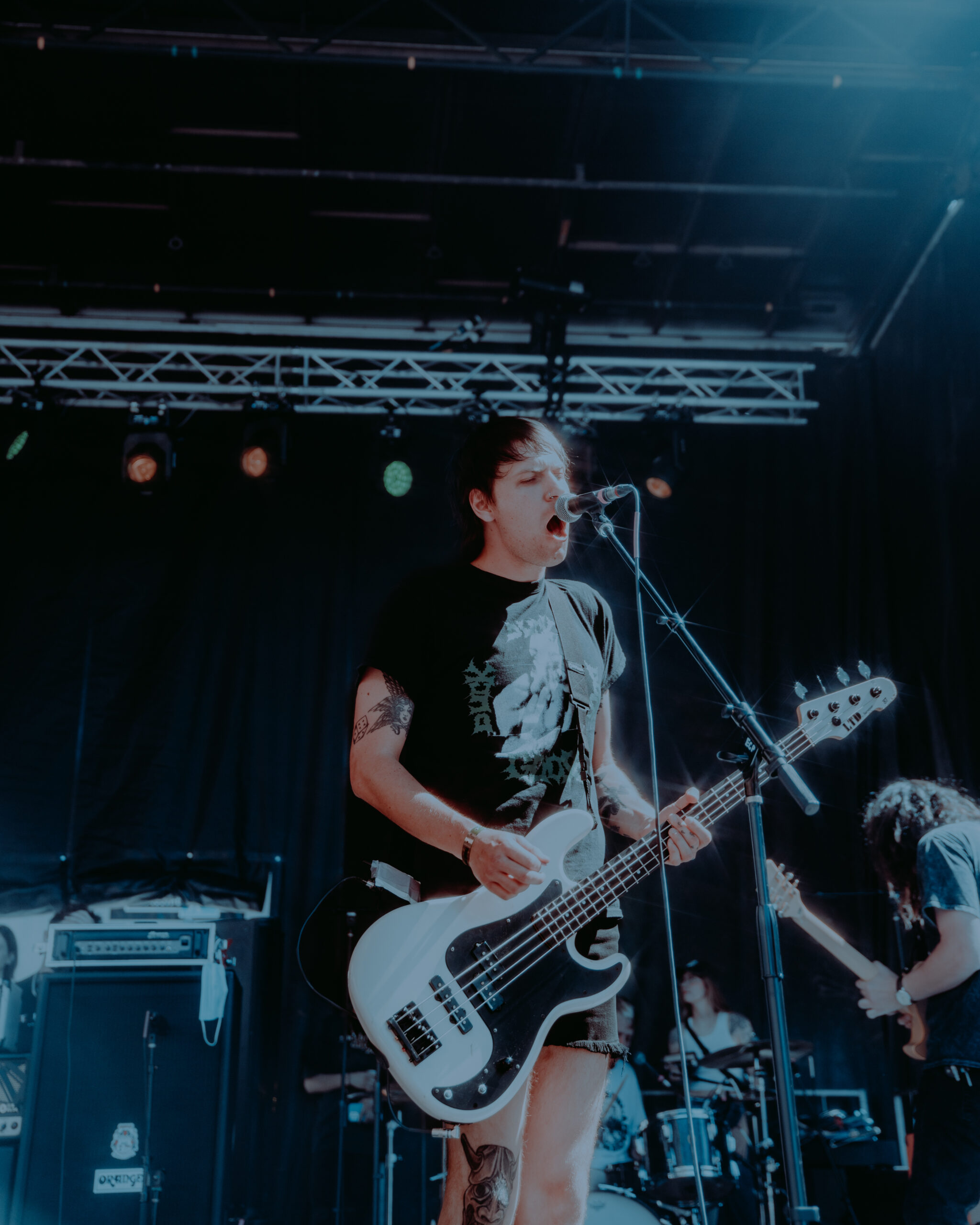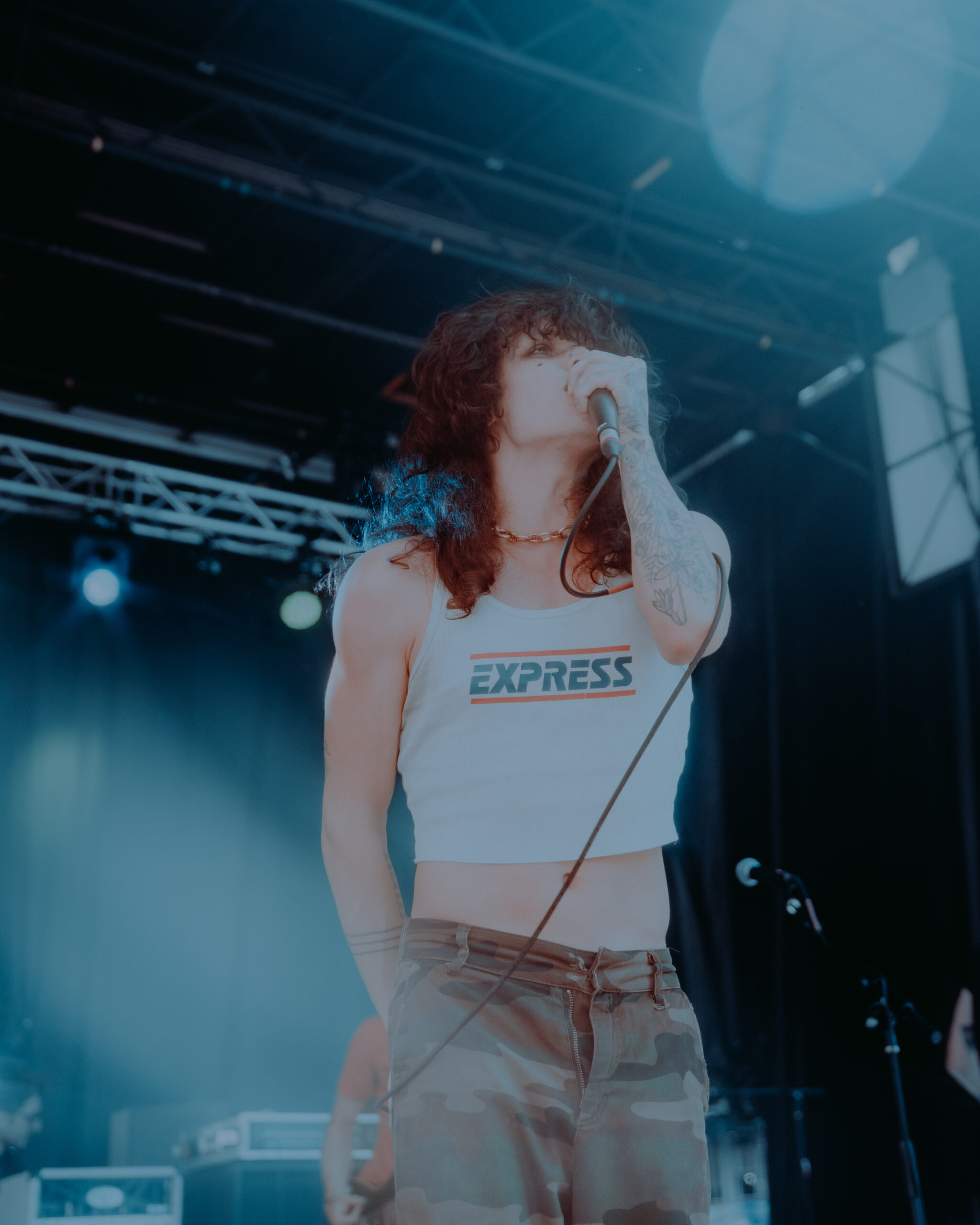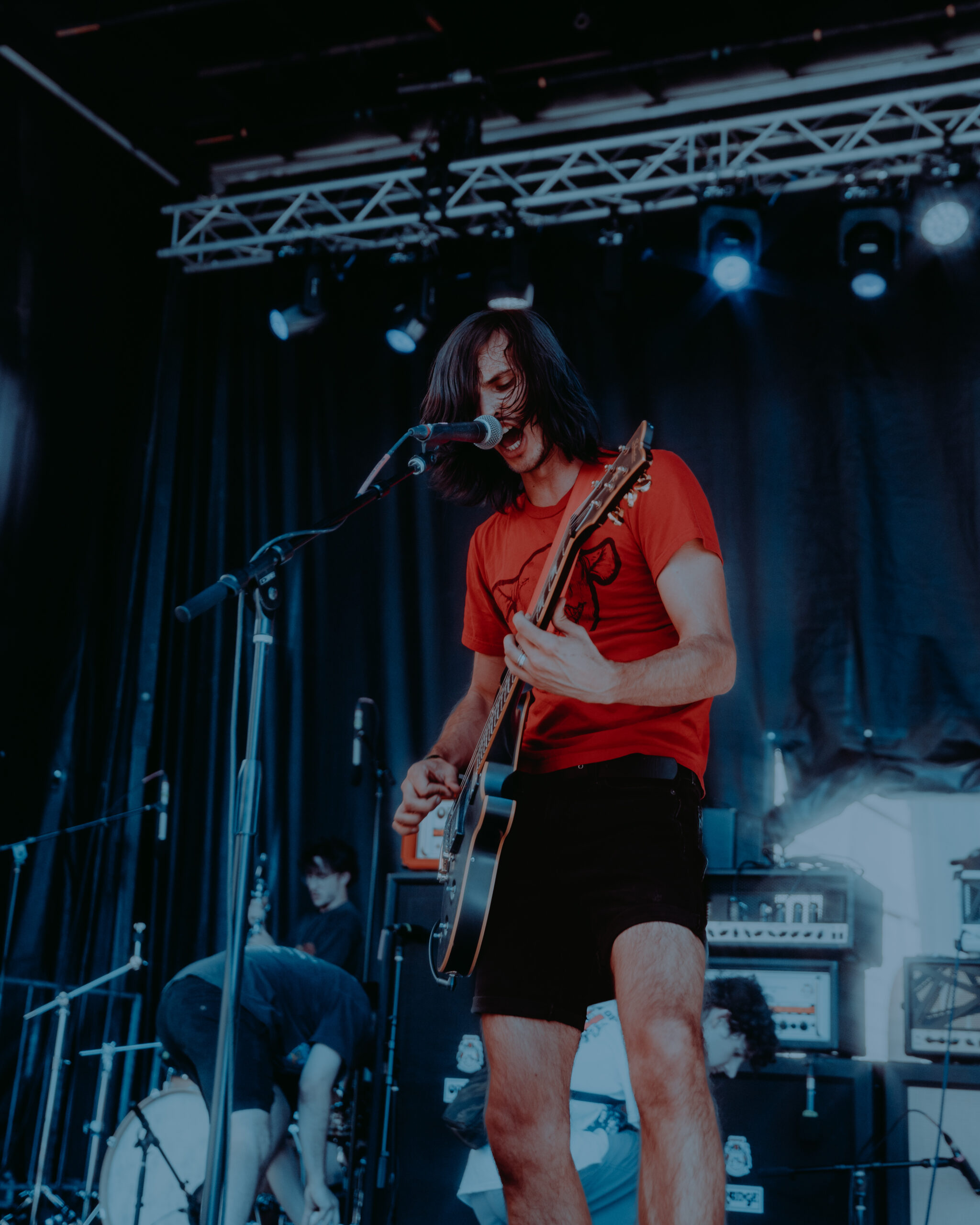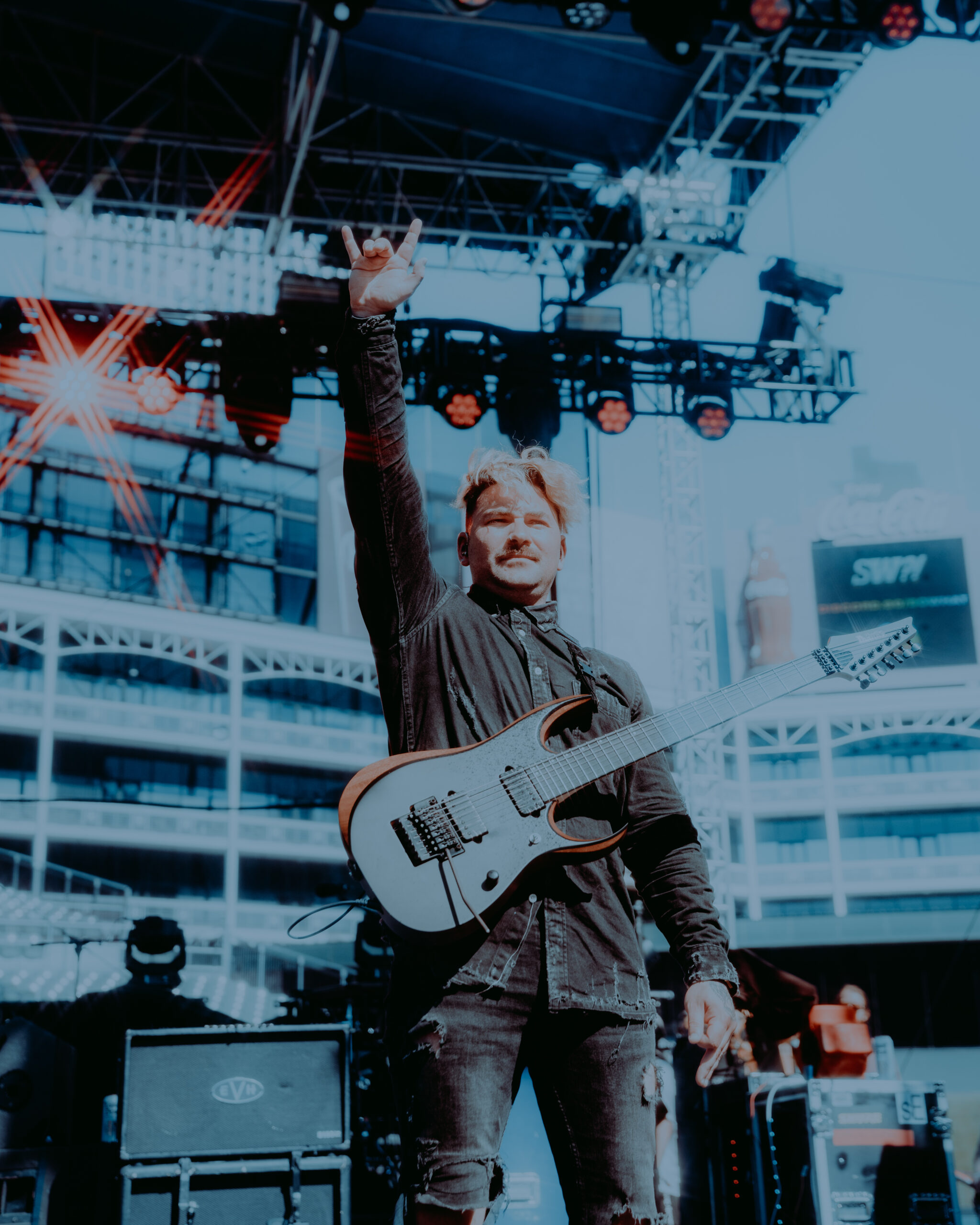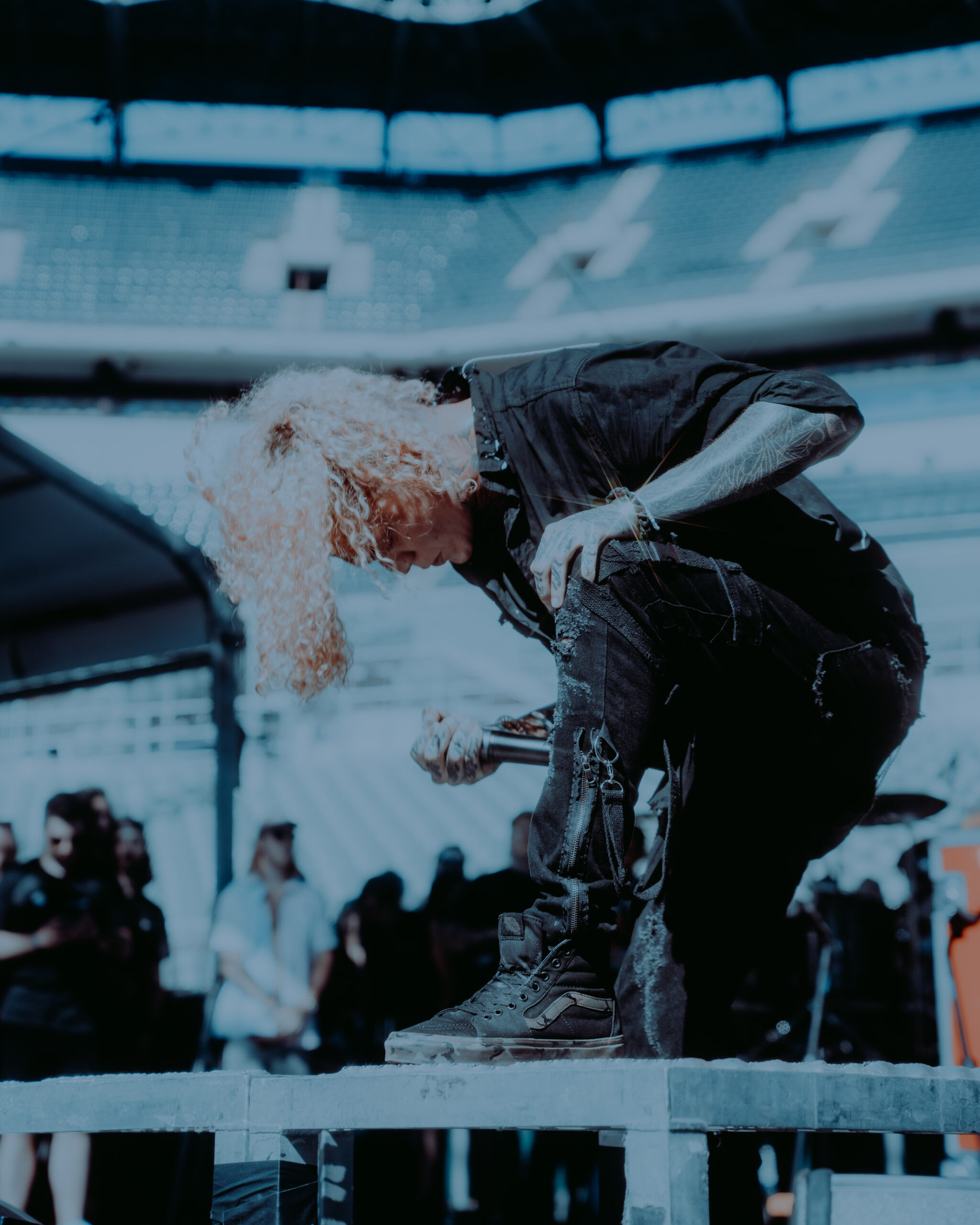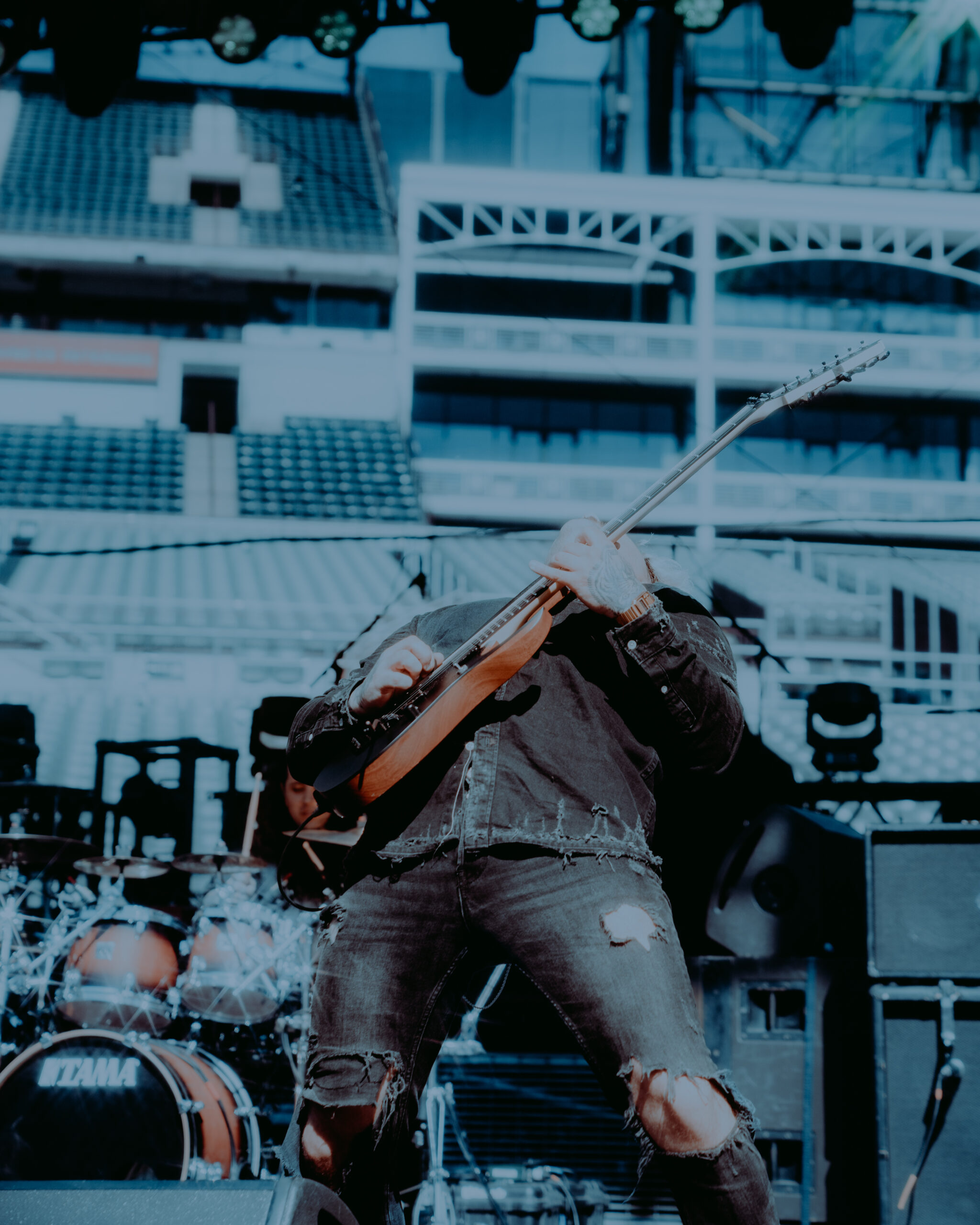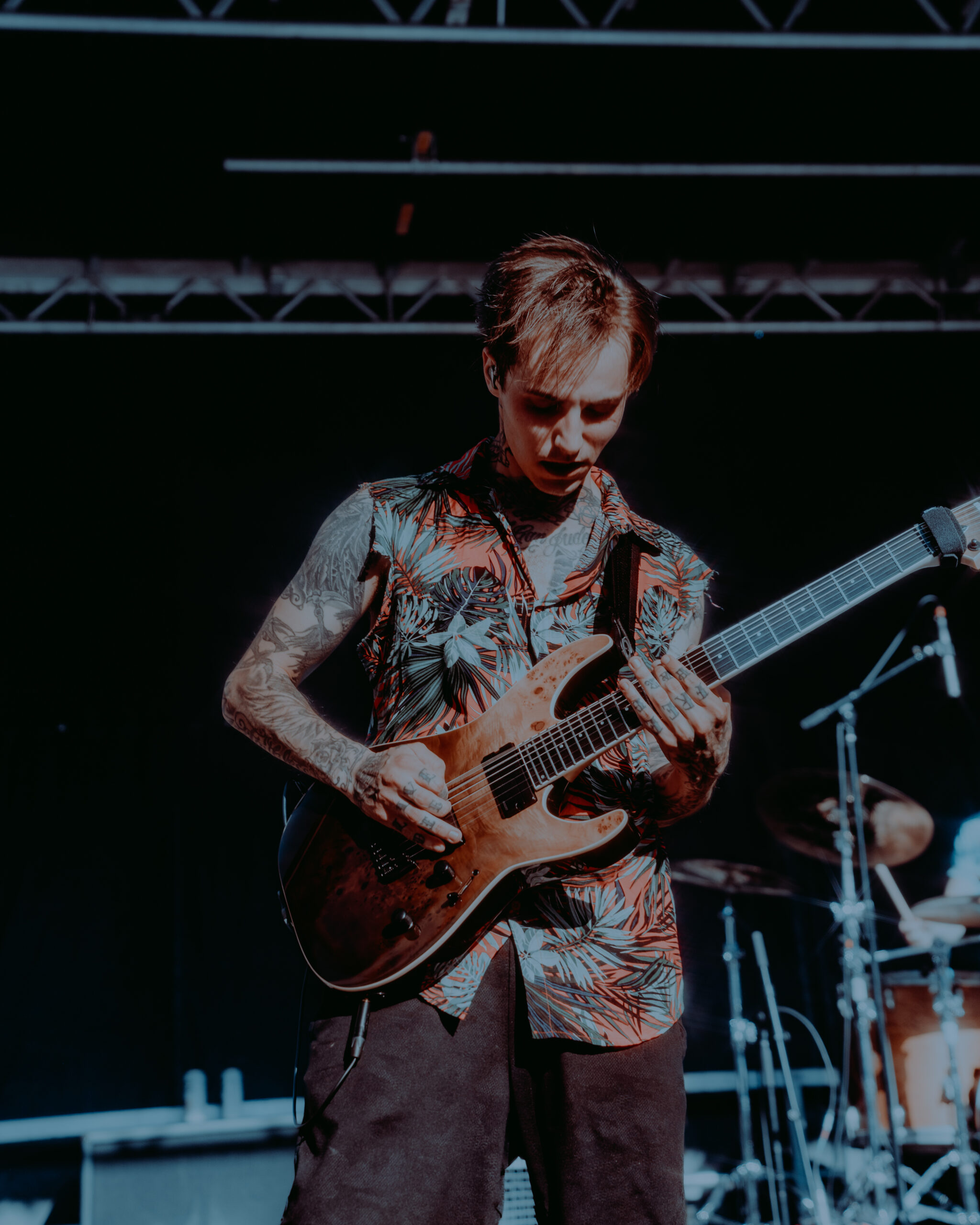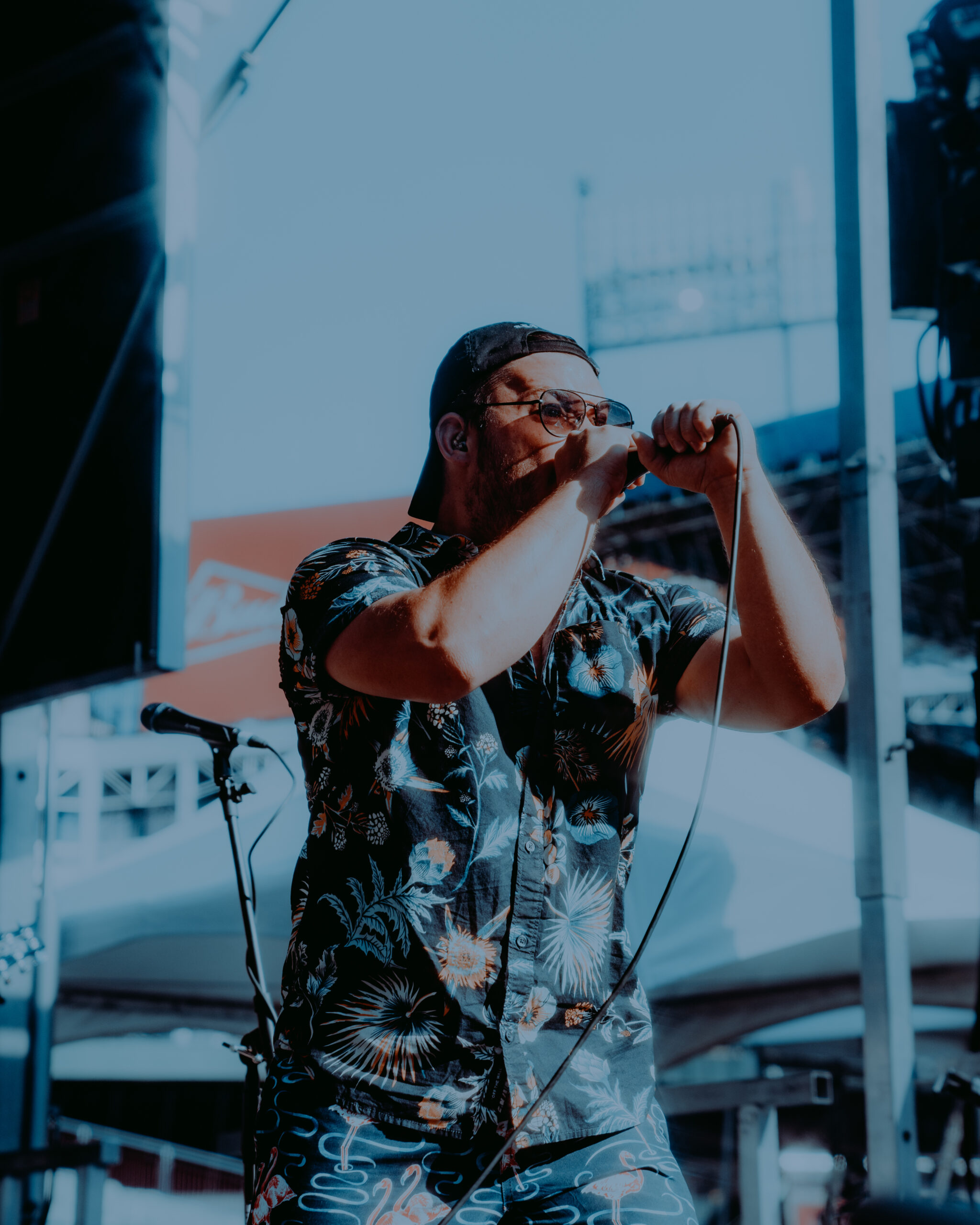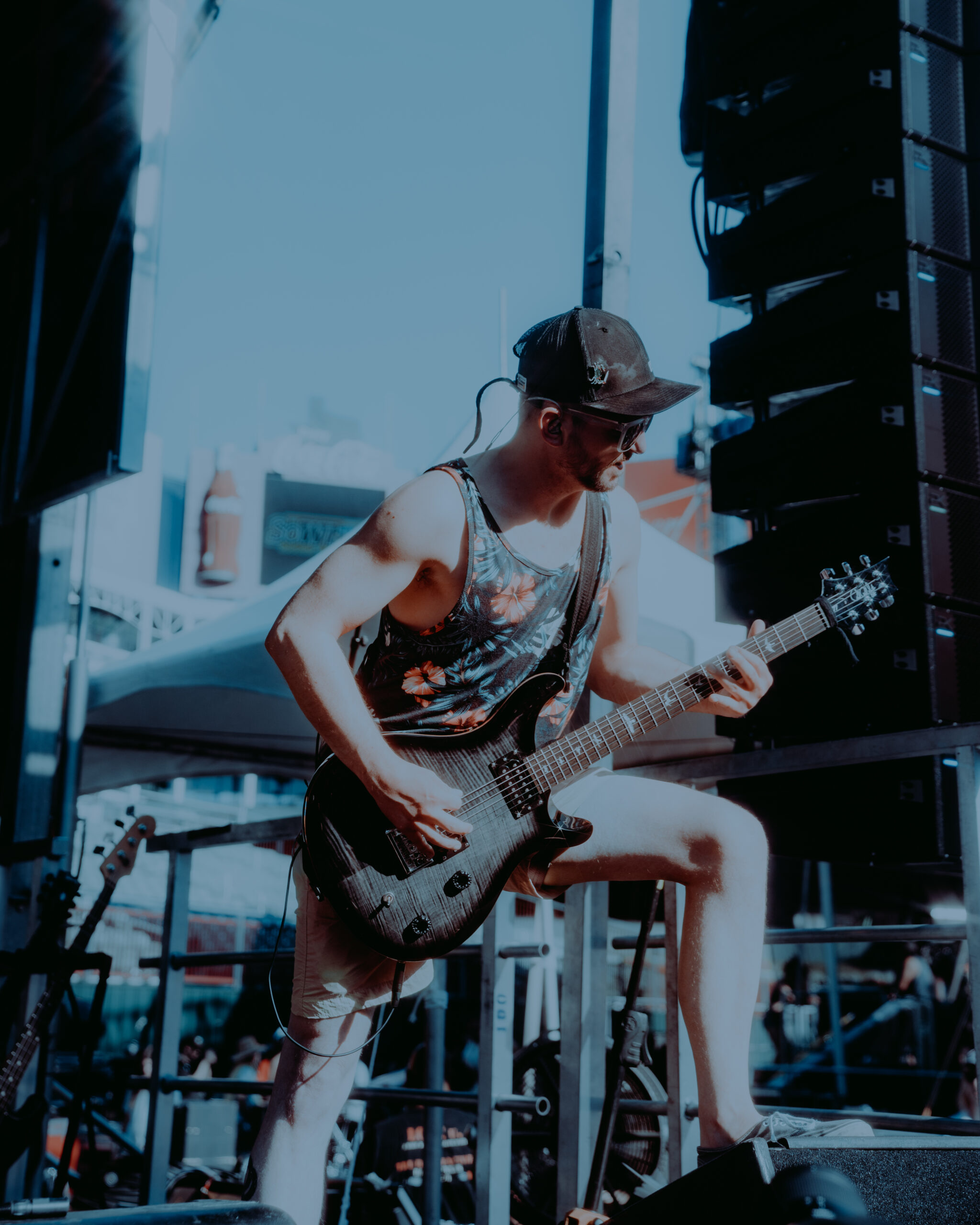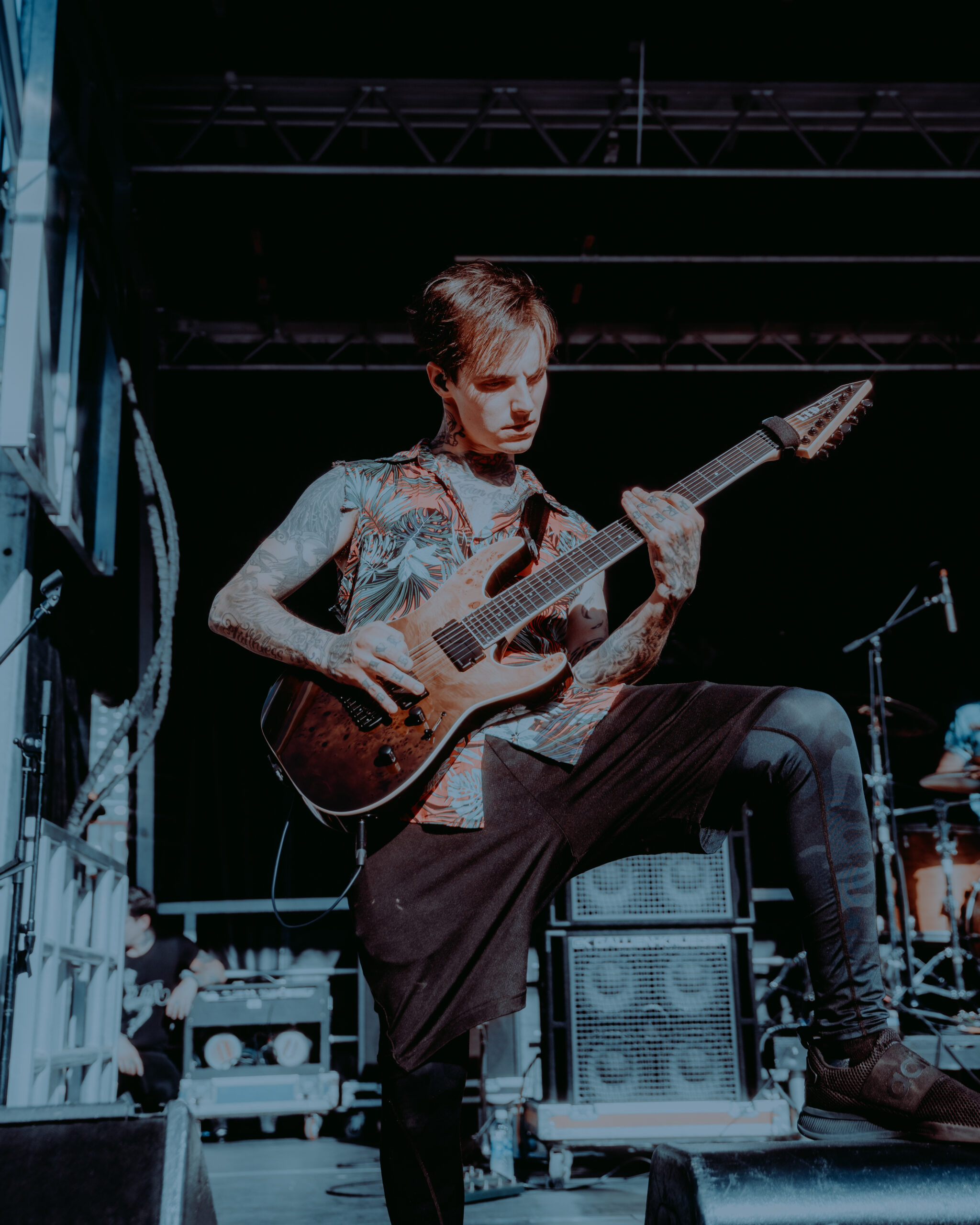 With the afternoon on its way, we got our stretches in before we were on our feet the rest of the day. Luckily, each section of sets were at stages right next to each other. Moving between the Revolver and Stay Lit stage, we caught Gideon, I Set My Friends on Fire (the "Crank That" cover was all we ever dreamed of), and Crown the Empire. After catching these heavy throwback sets and with the sun mostly set, we moved to the outer edges of the stadium to catch Rebecca Black, 3OH!3, and 100 Gecs.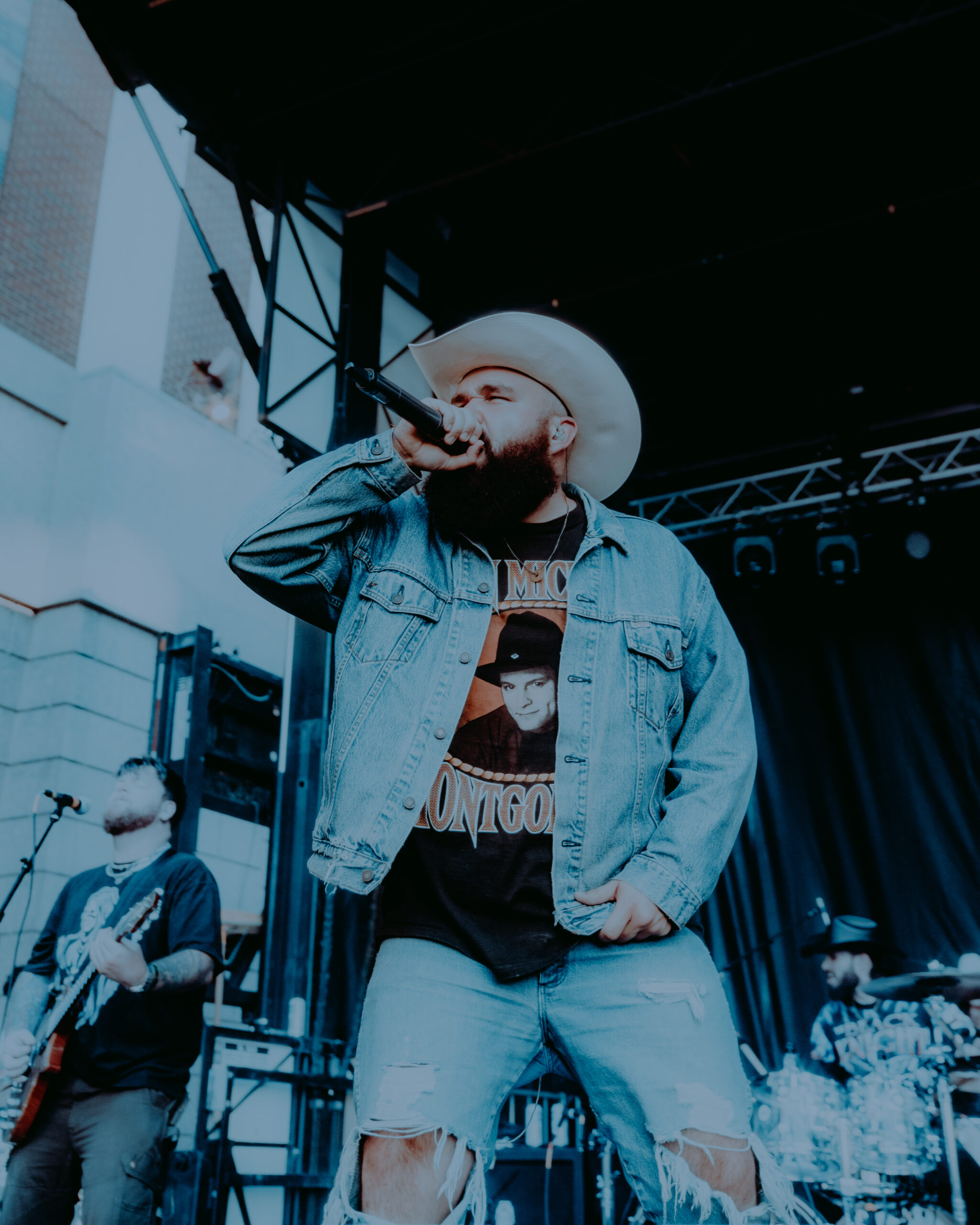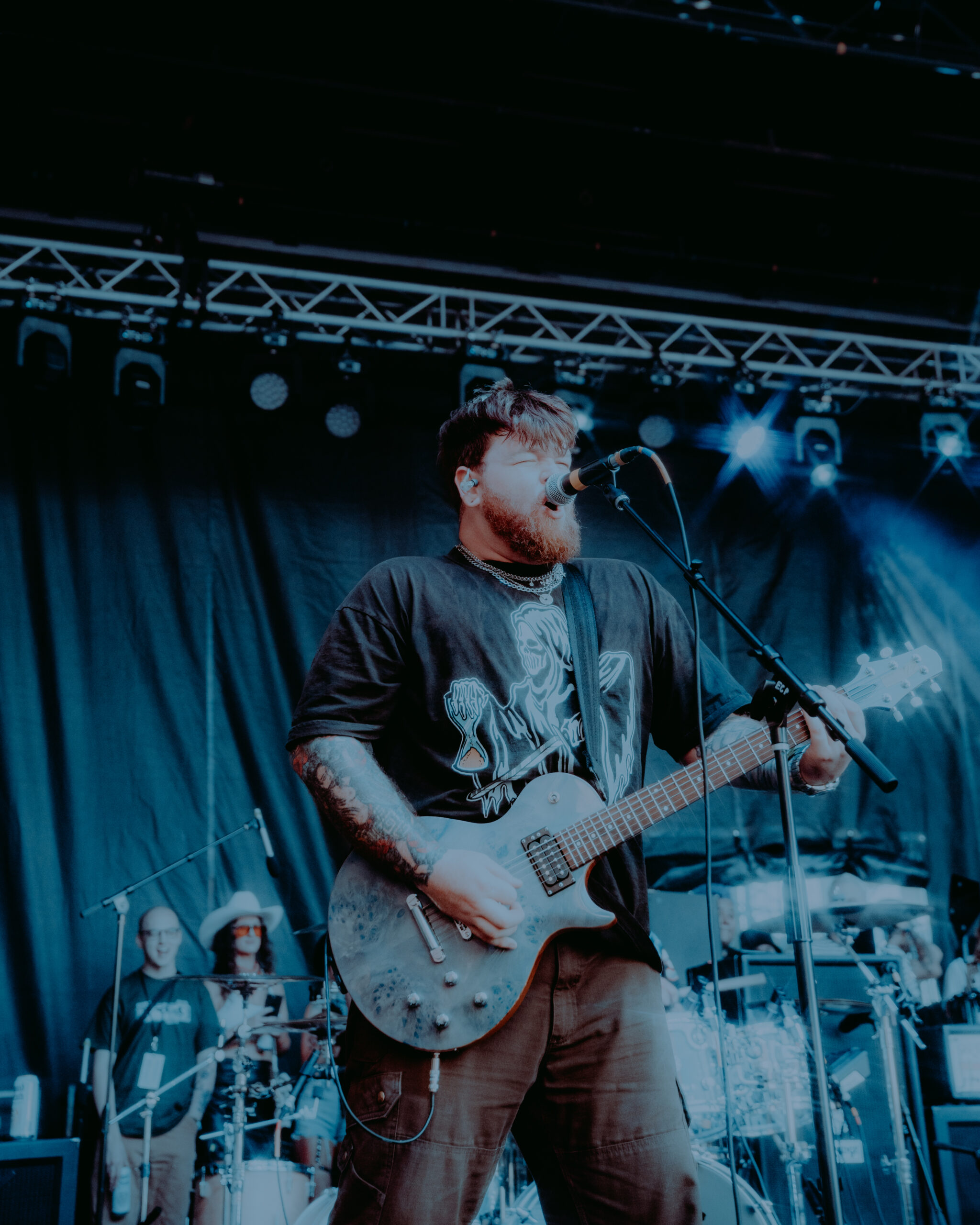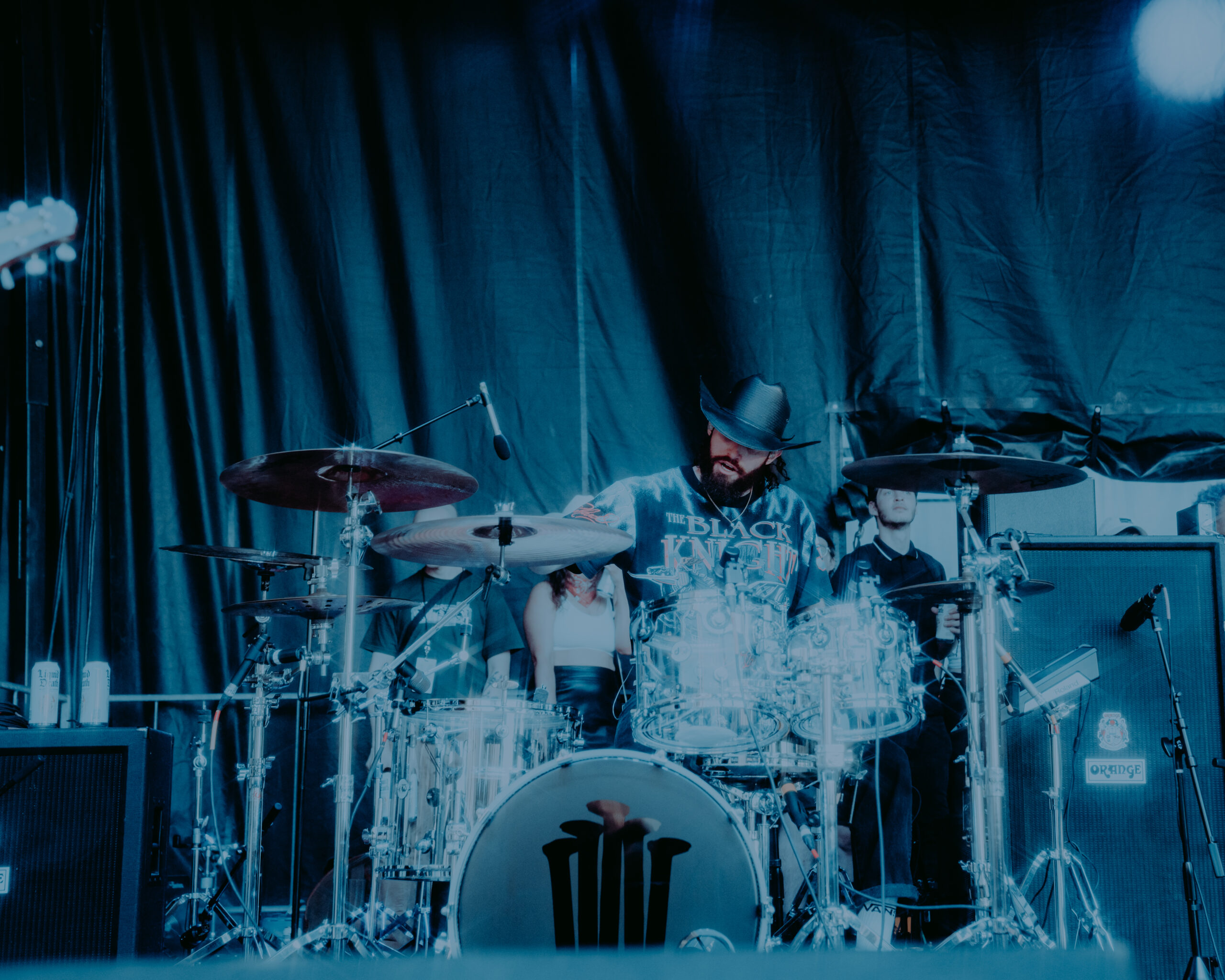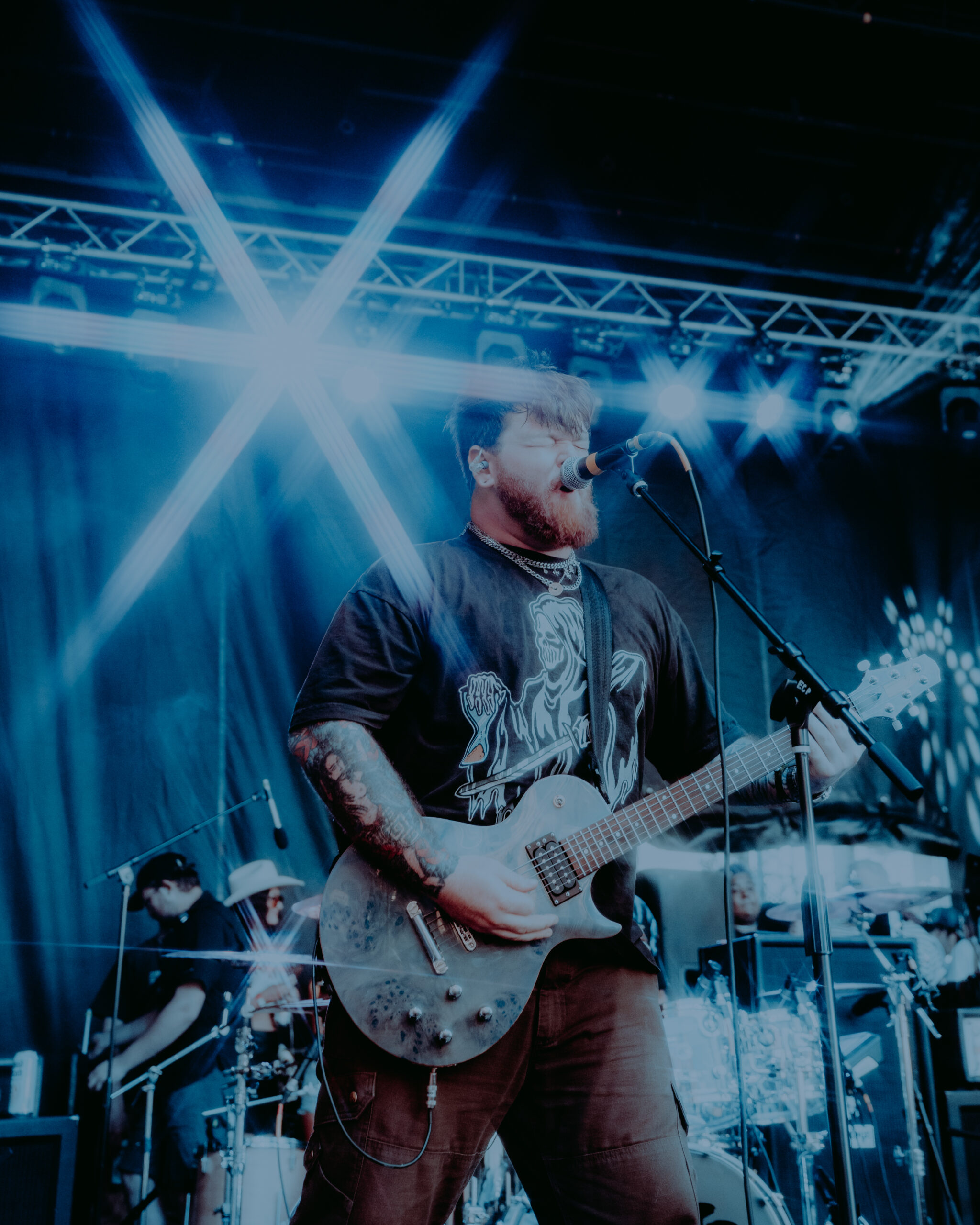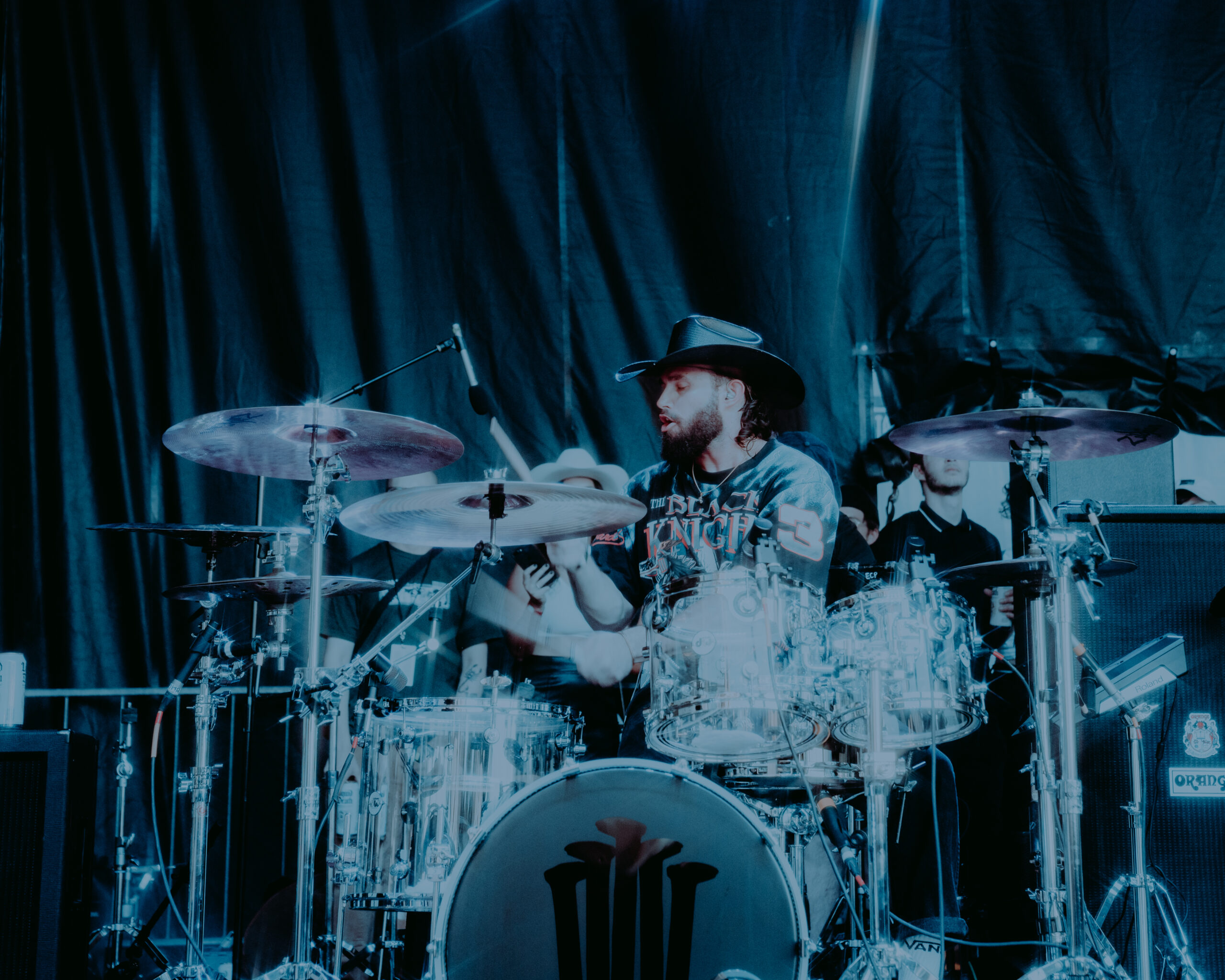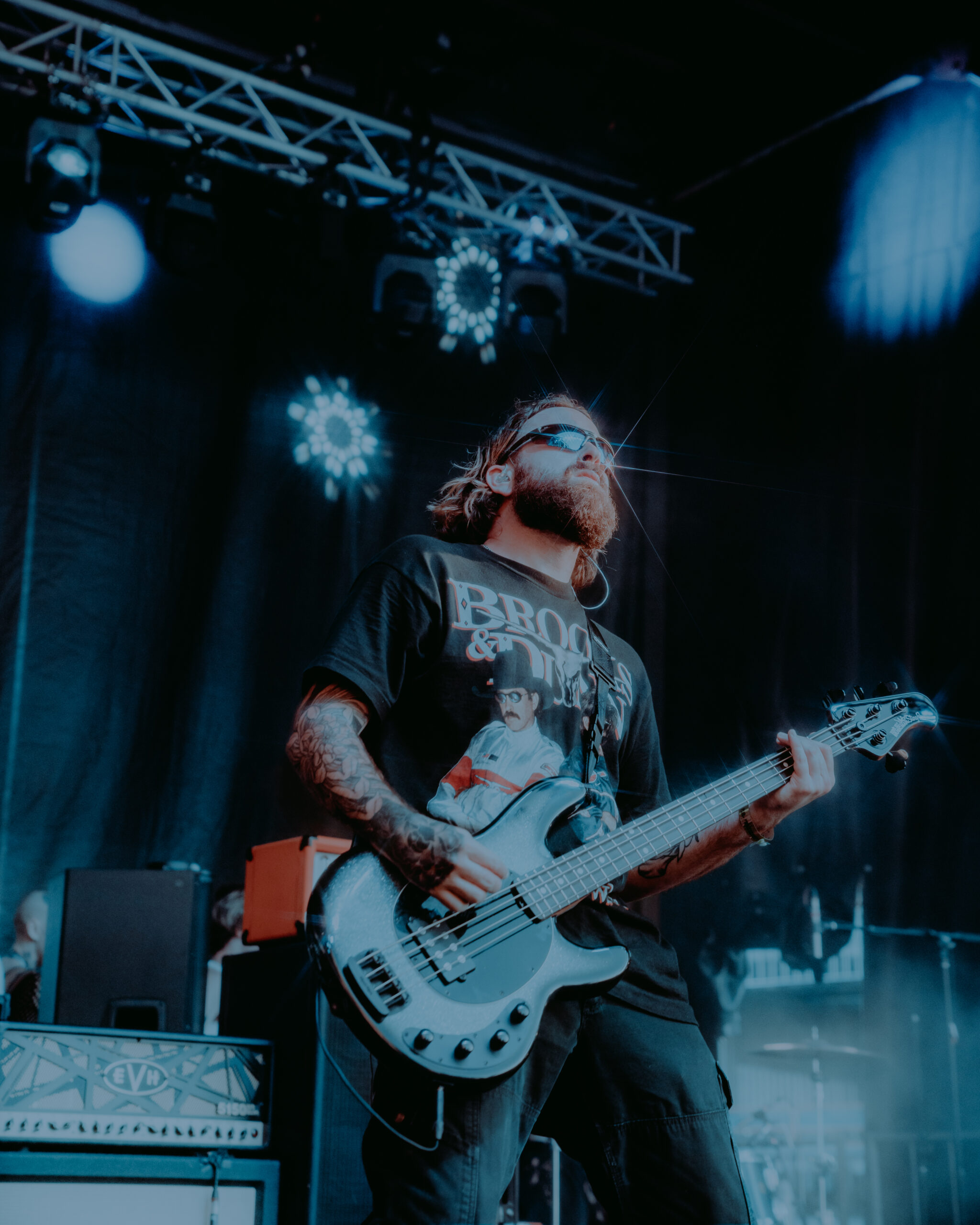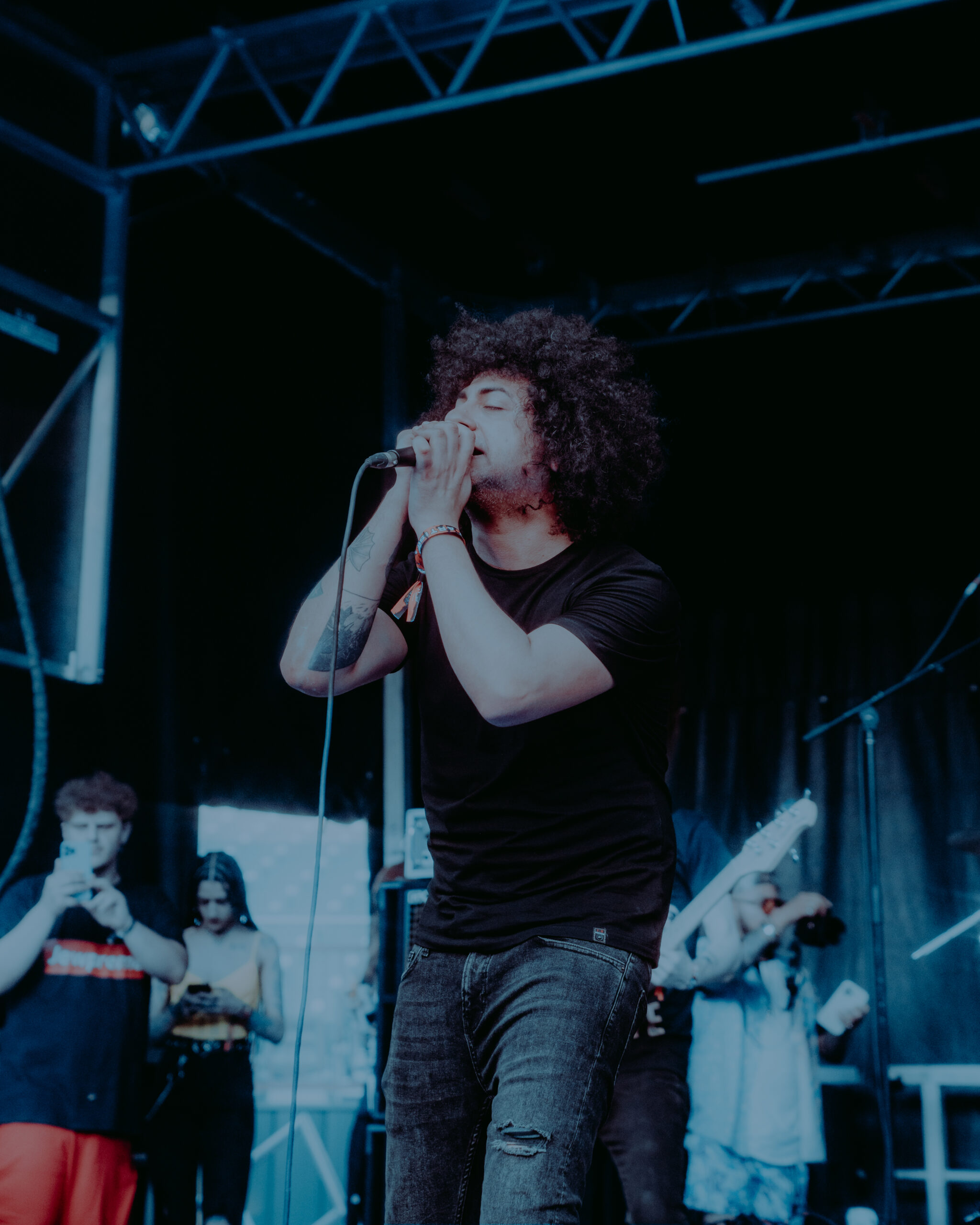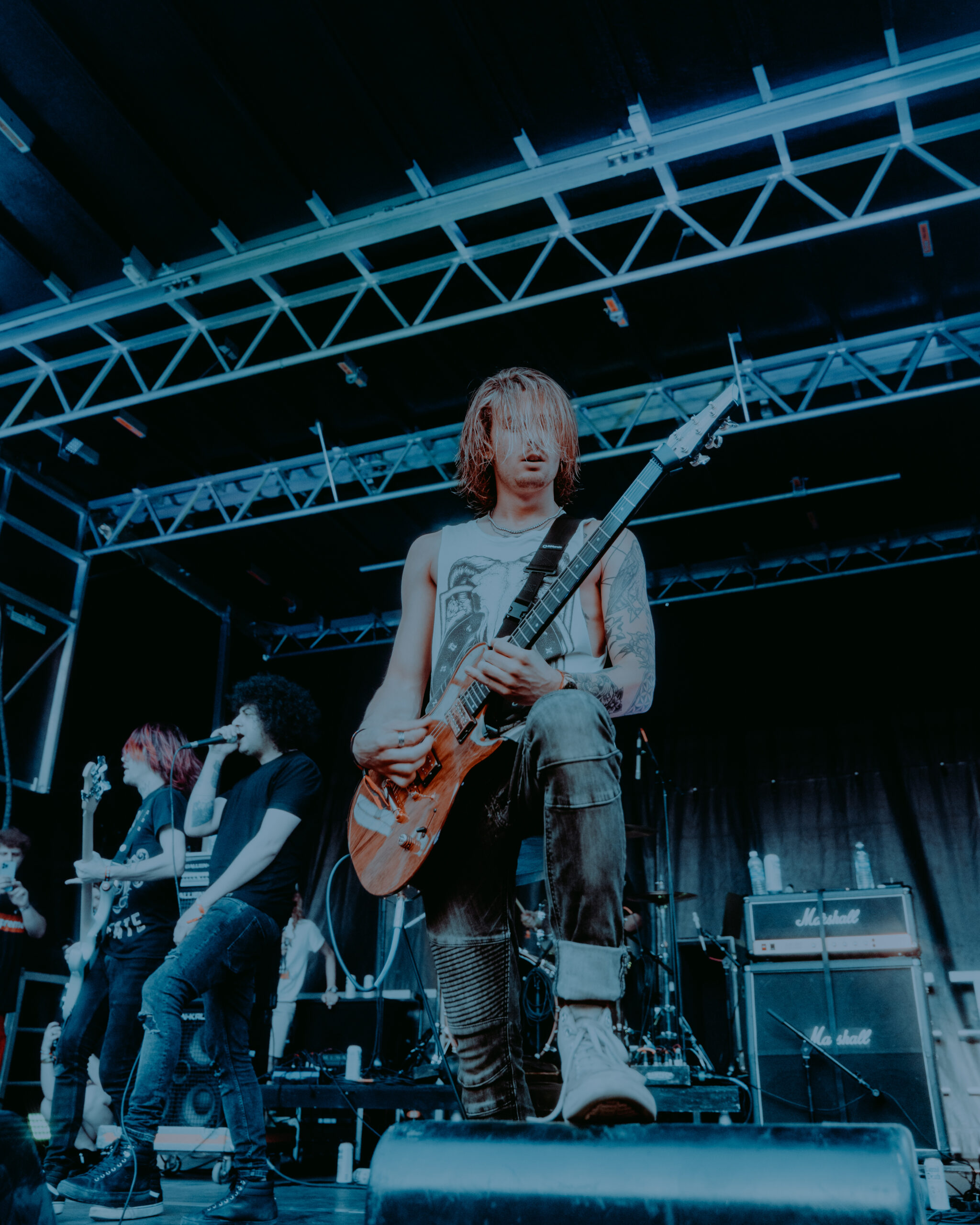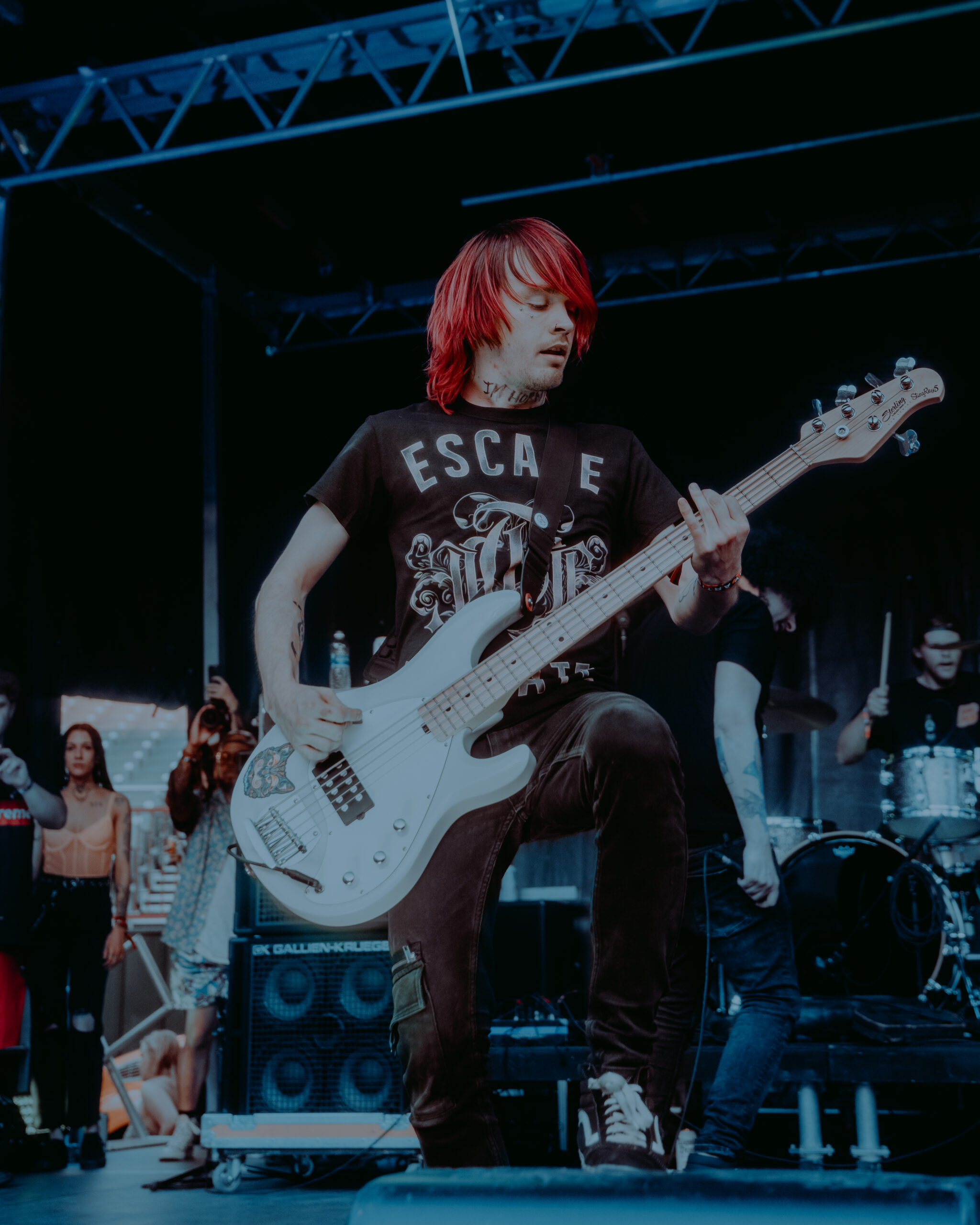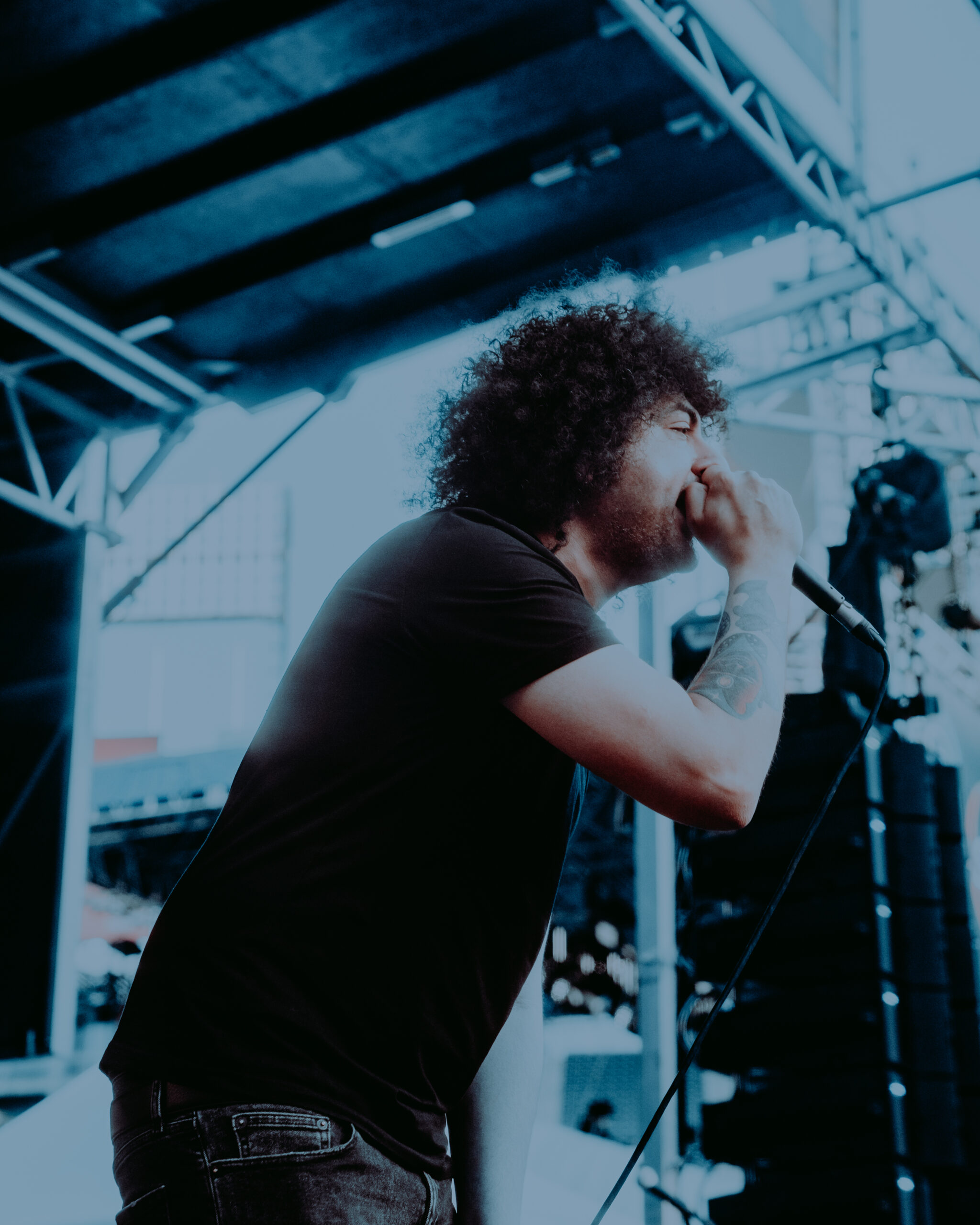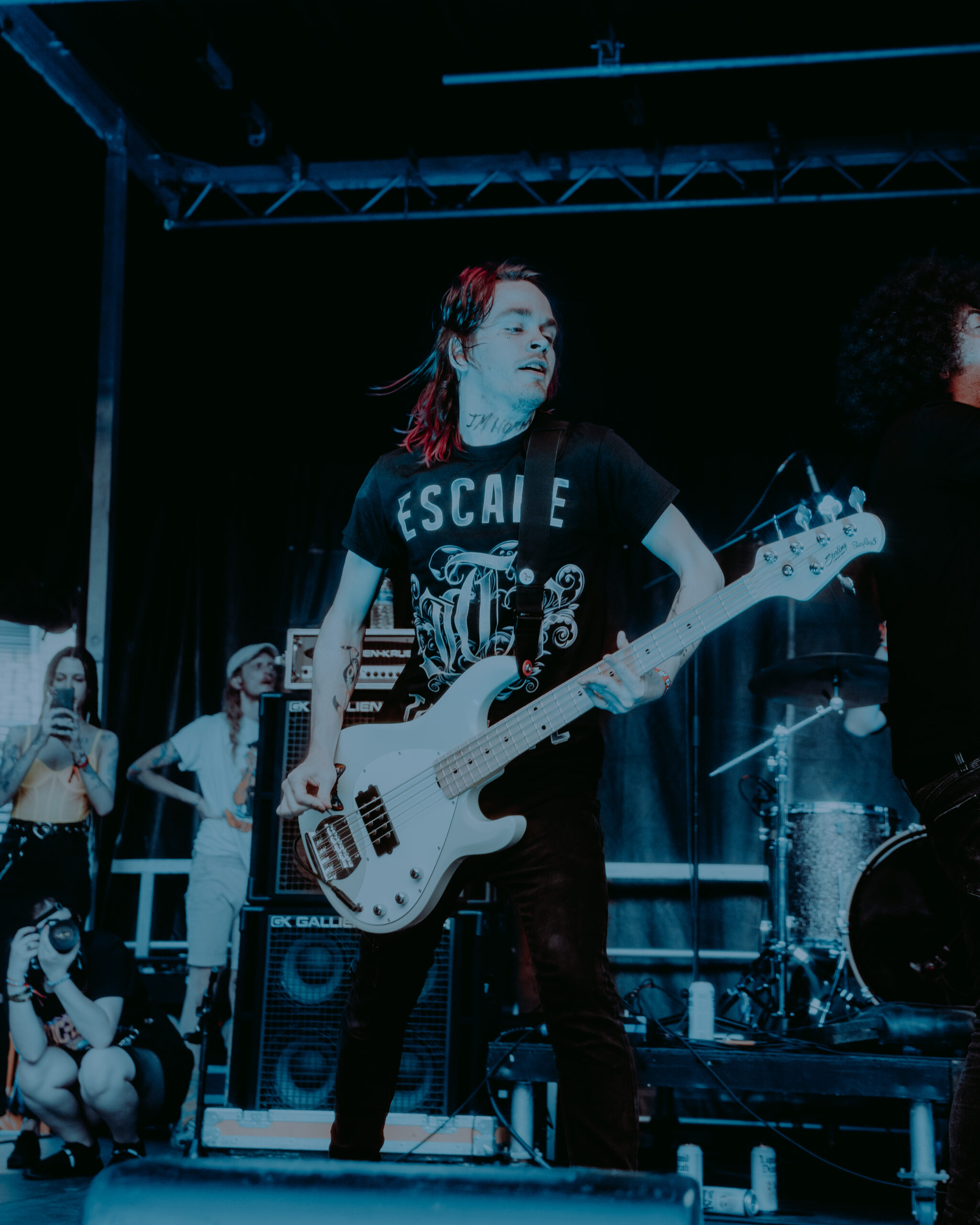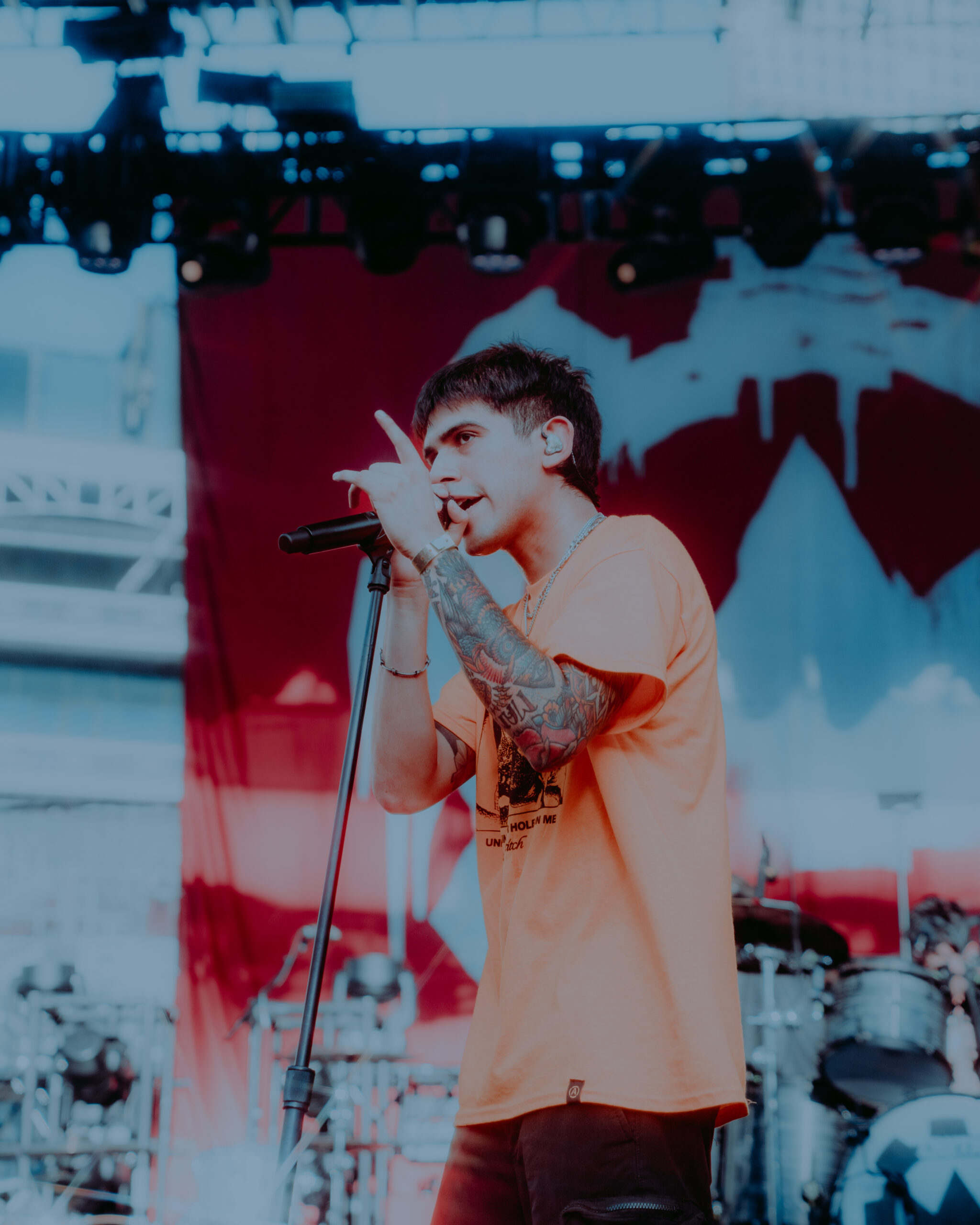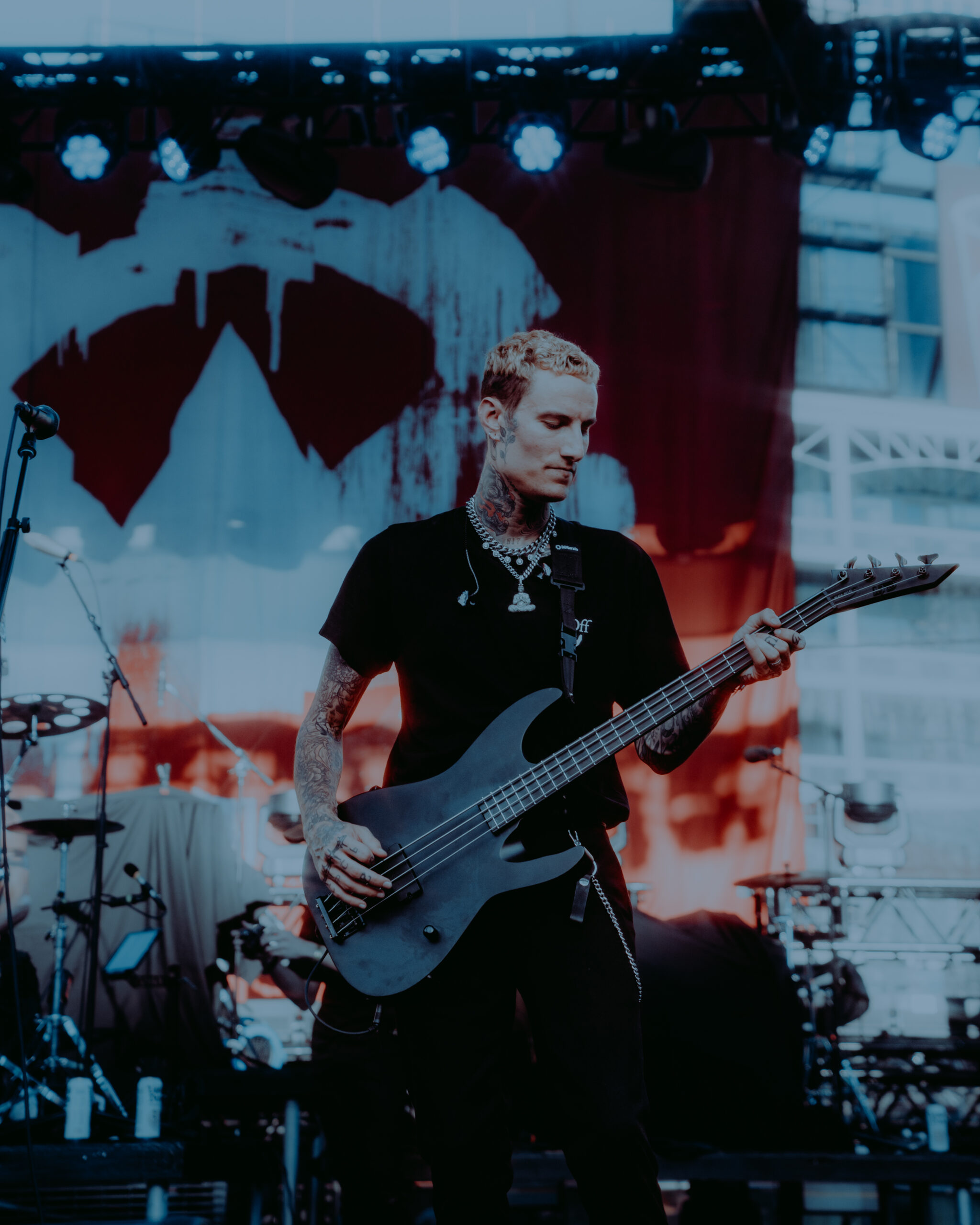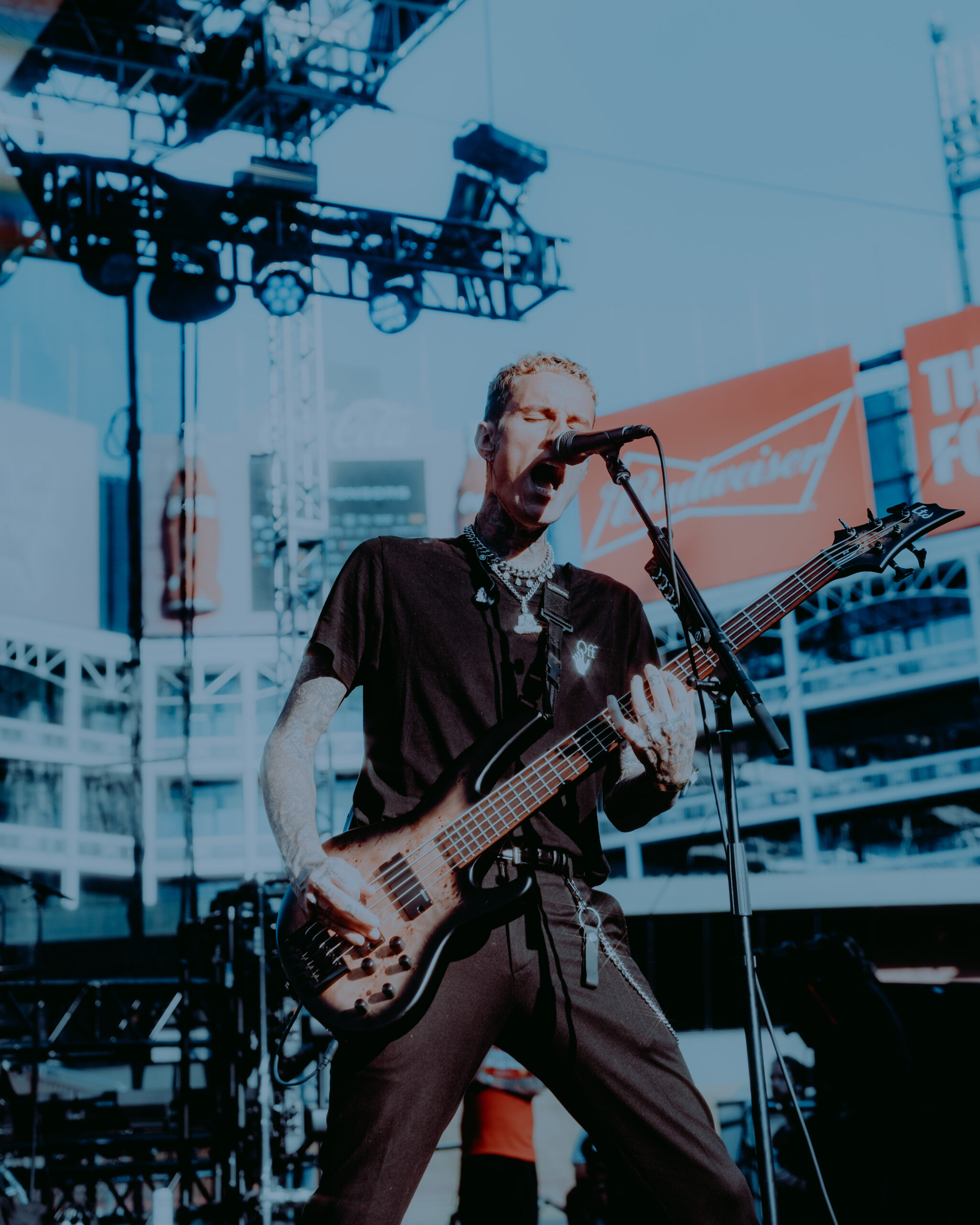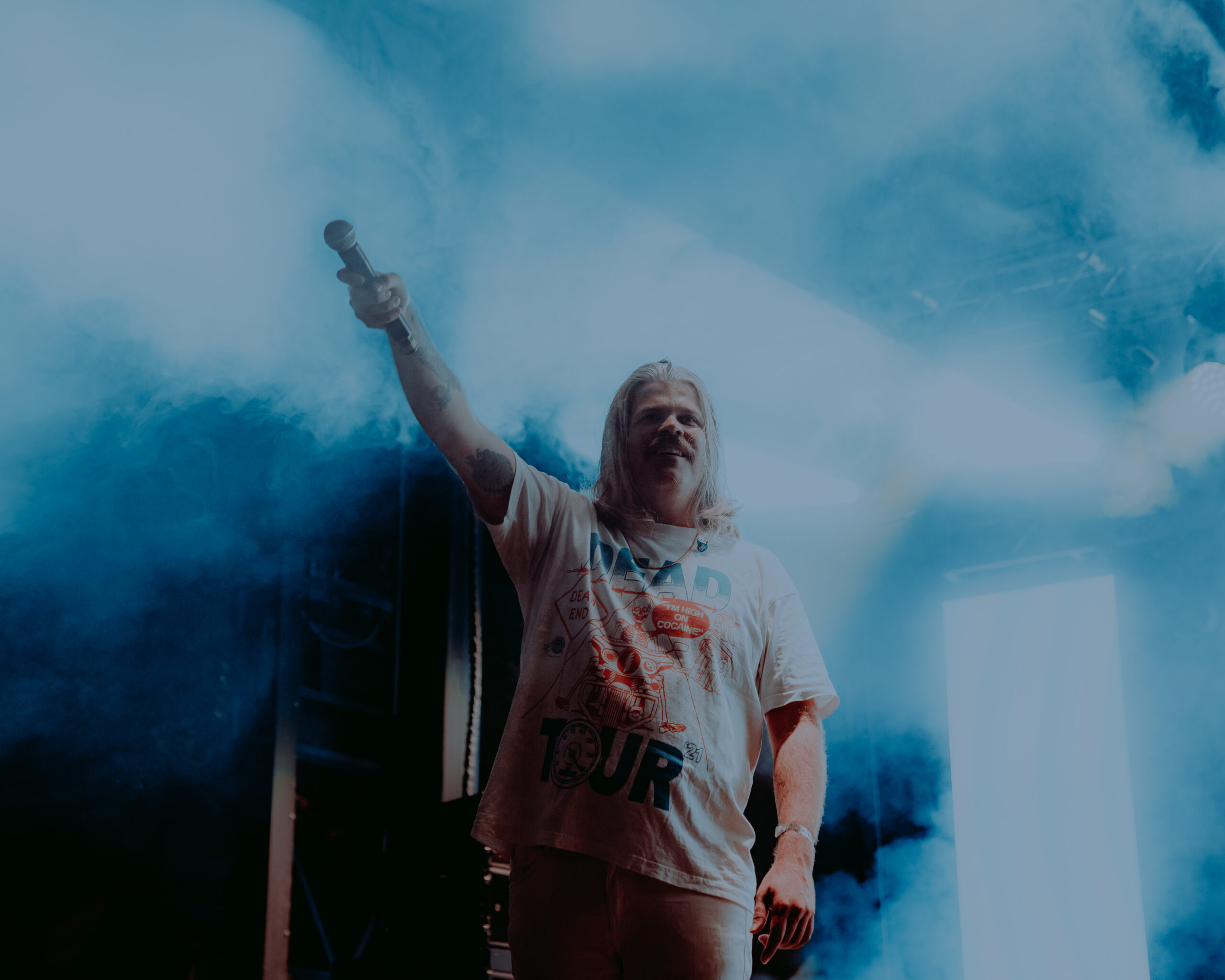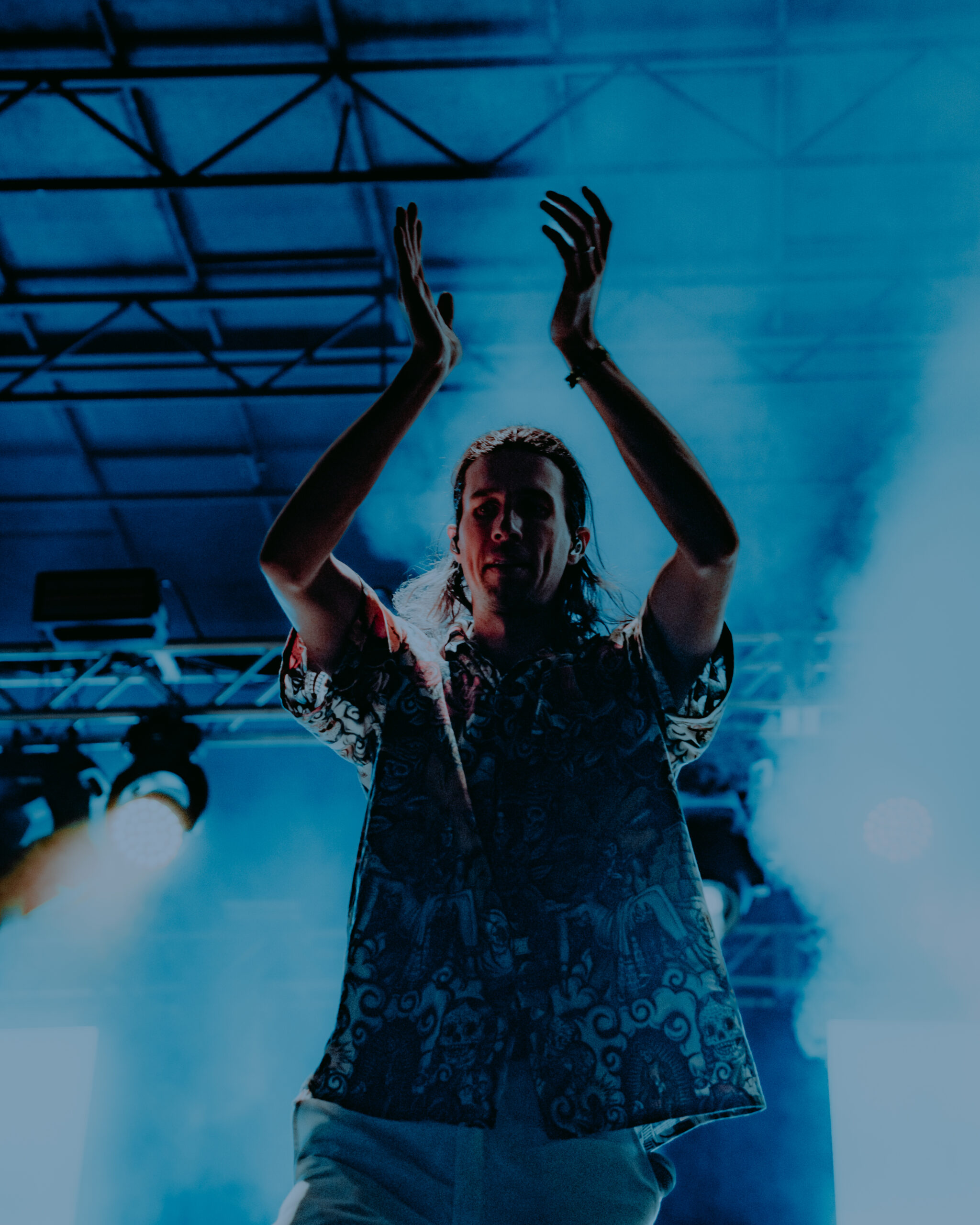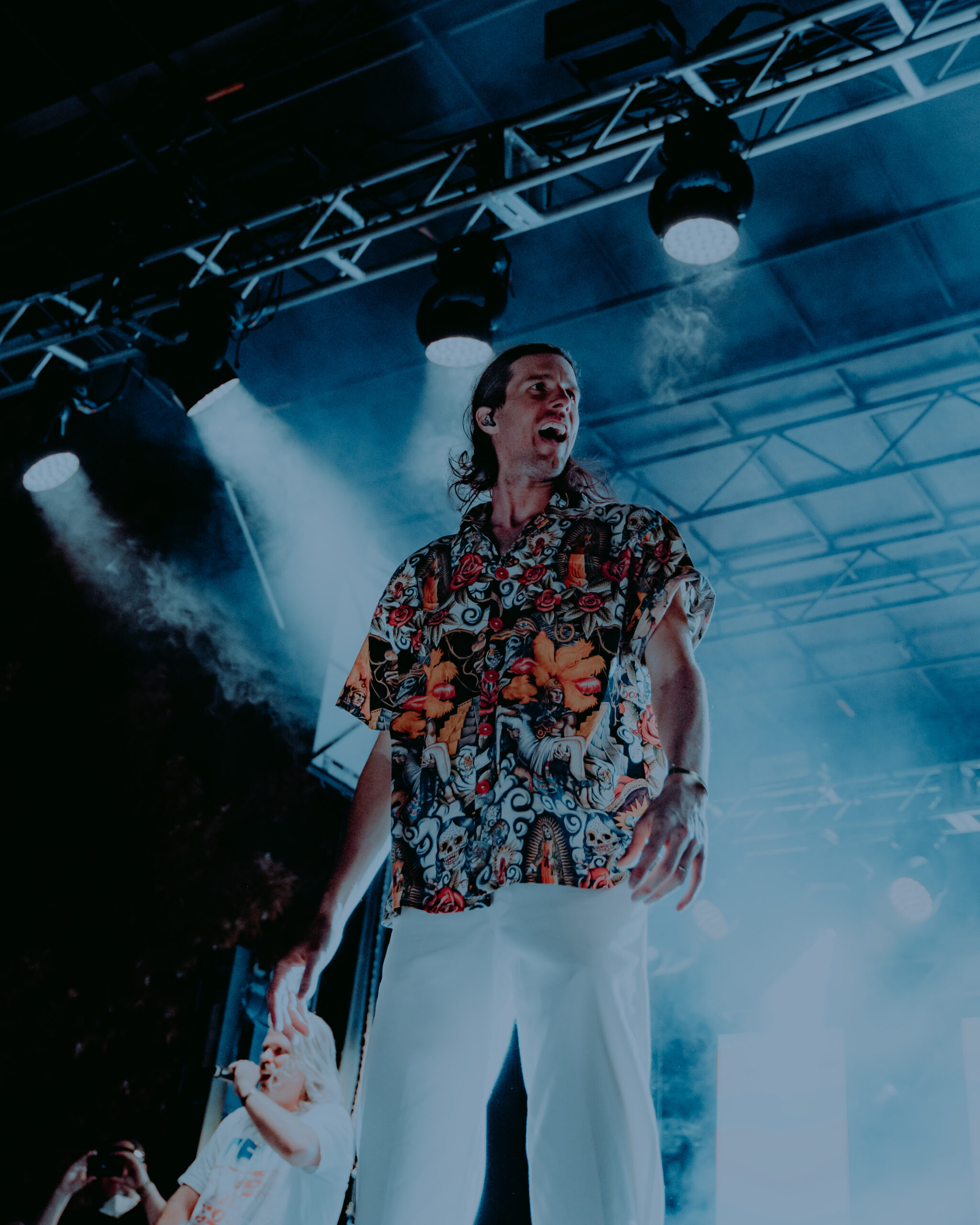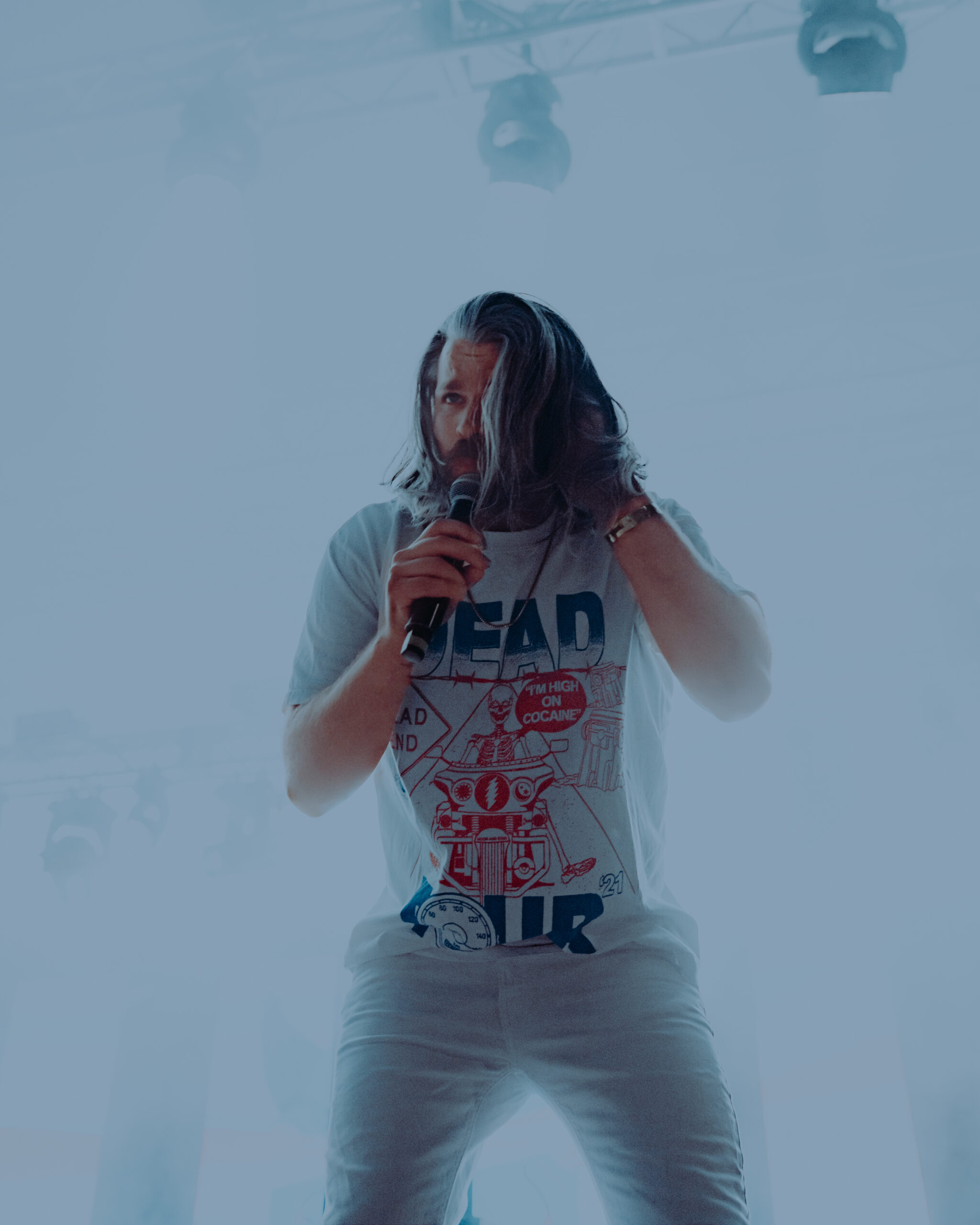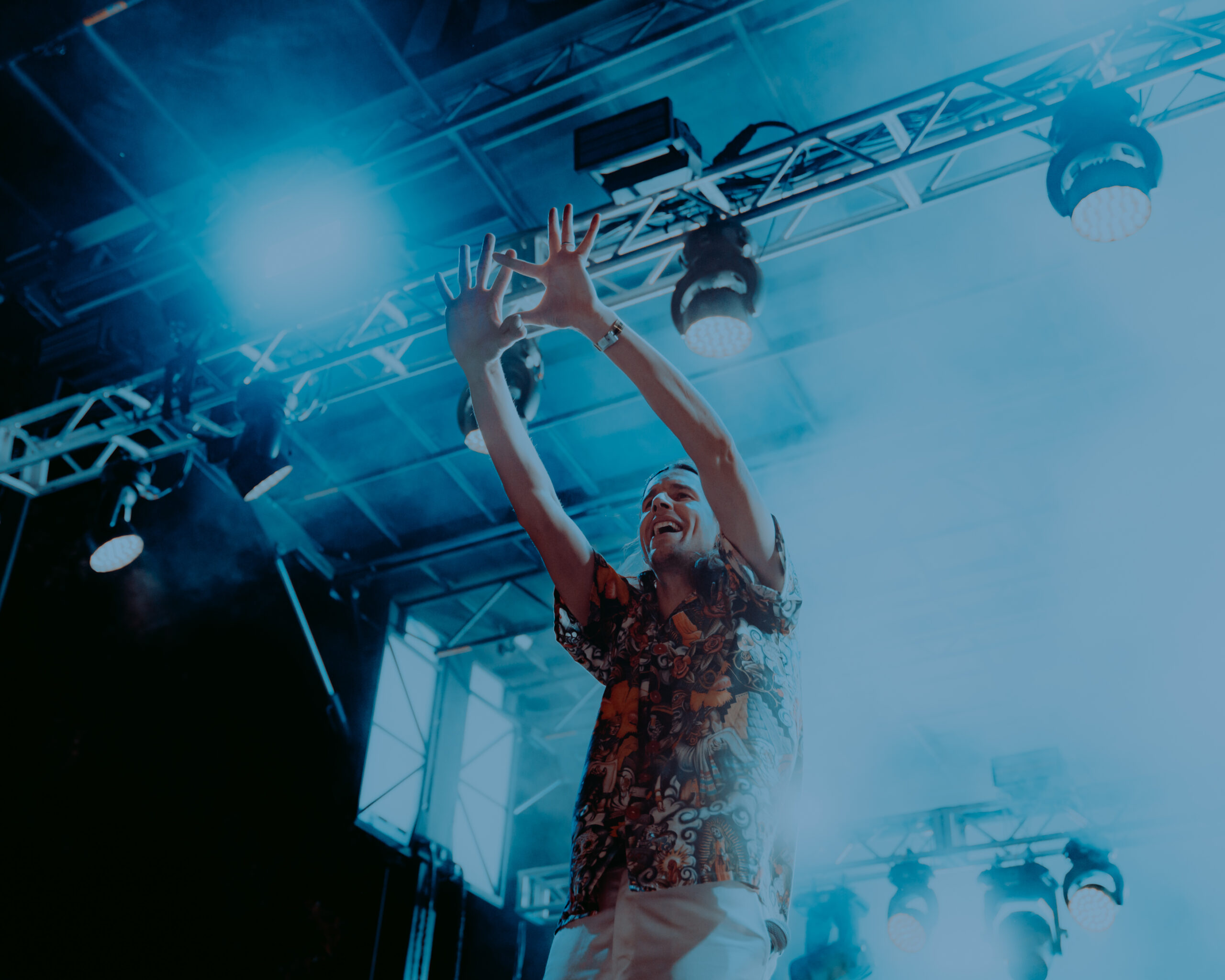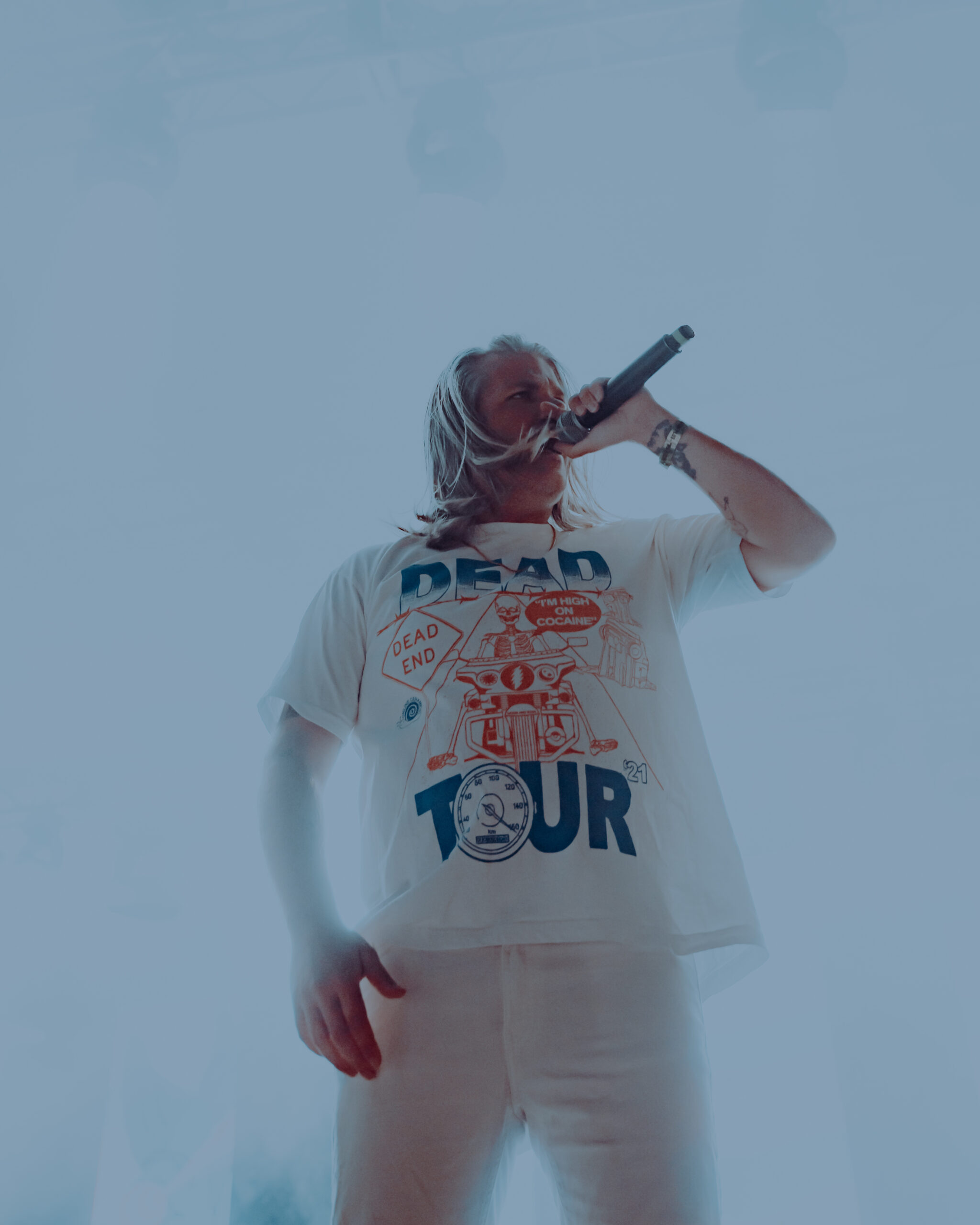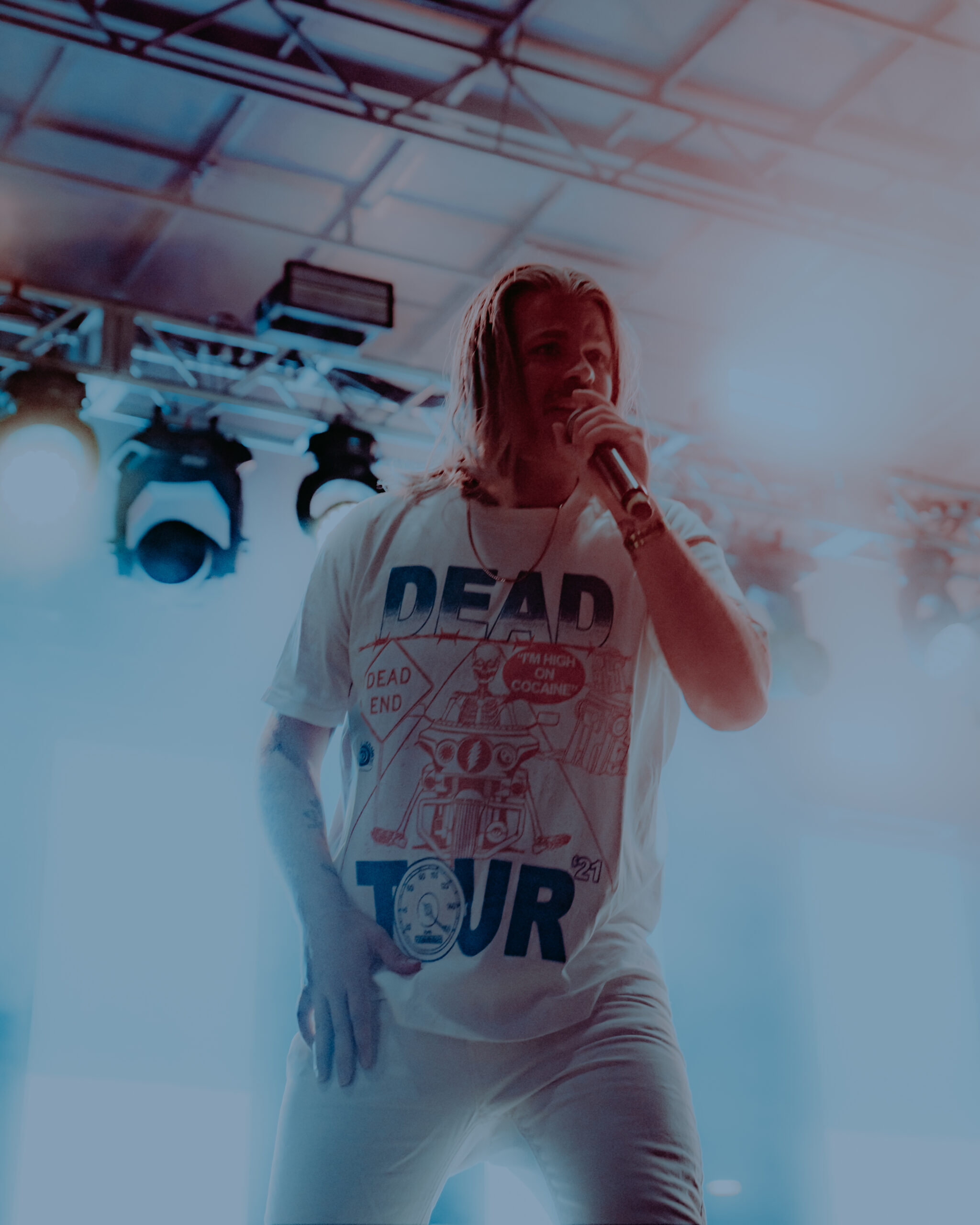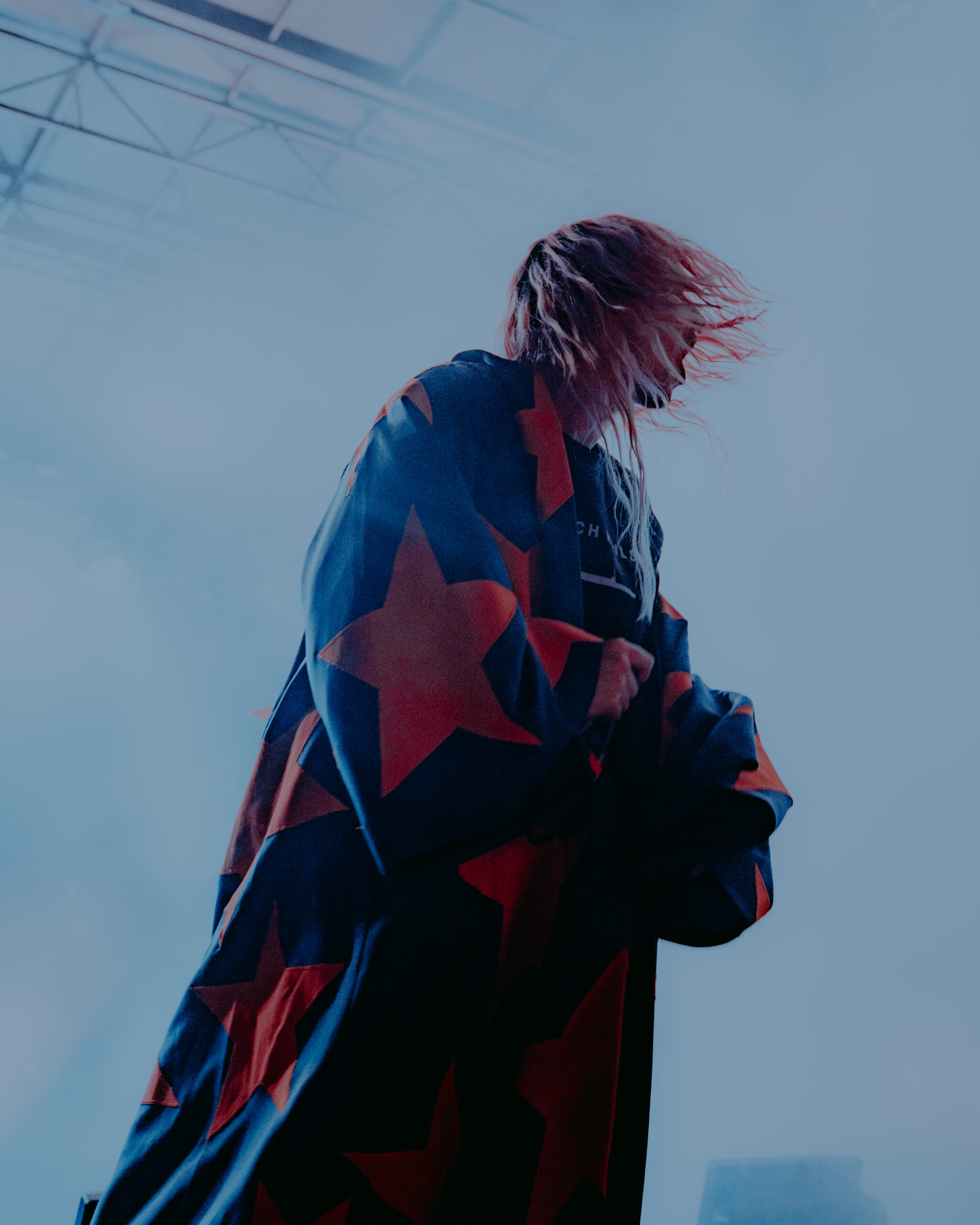 With the caffeine wearing off fast, we were ready to call day one a wrap, but not before watching 24kgolden, Bilmuri, and Trippie Redd close out their respective stages.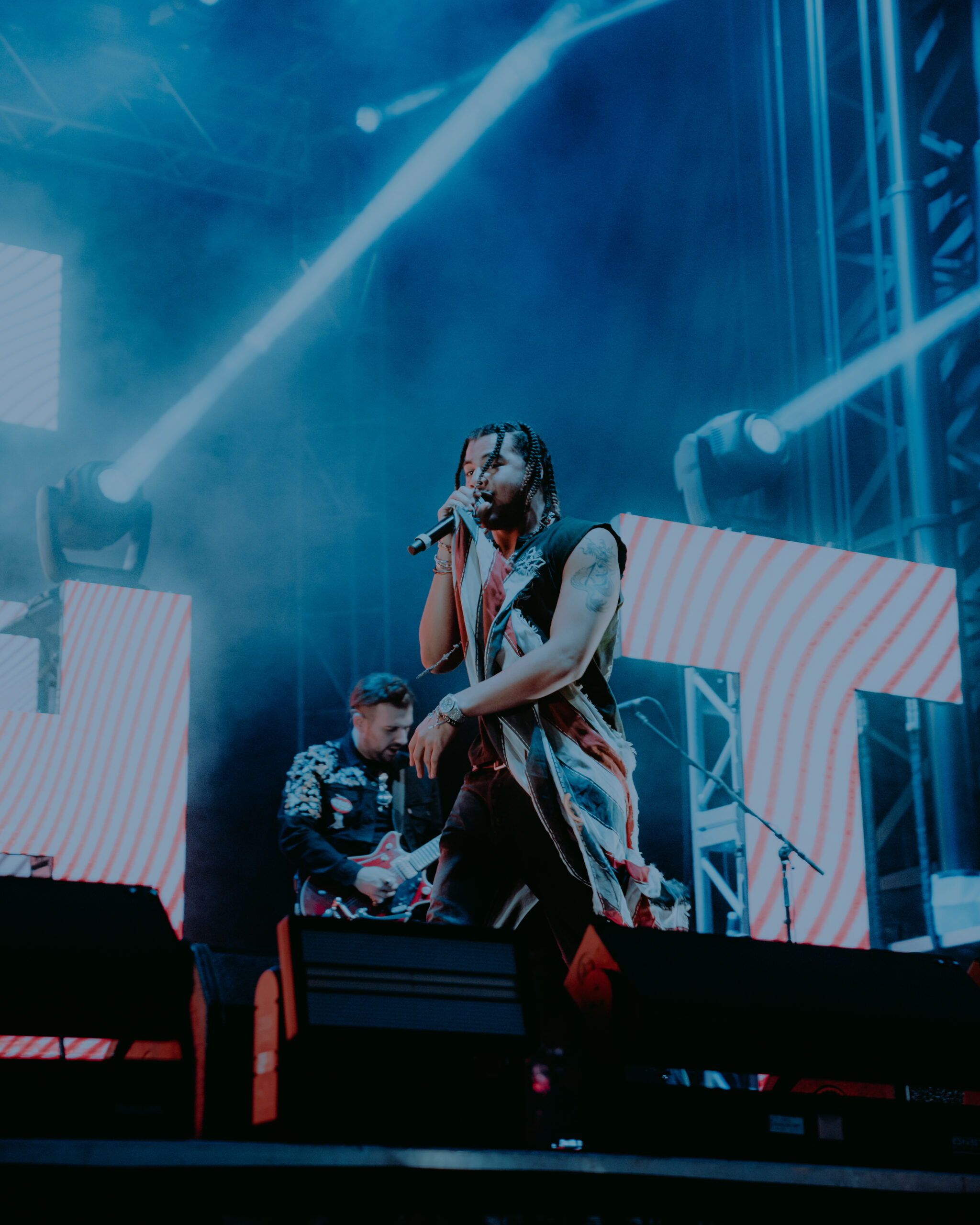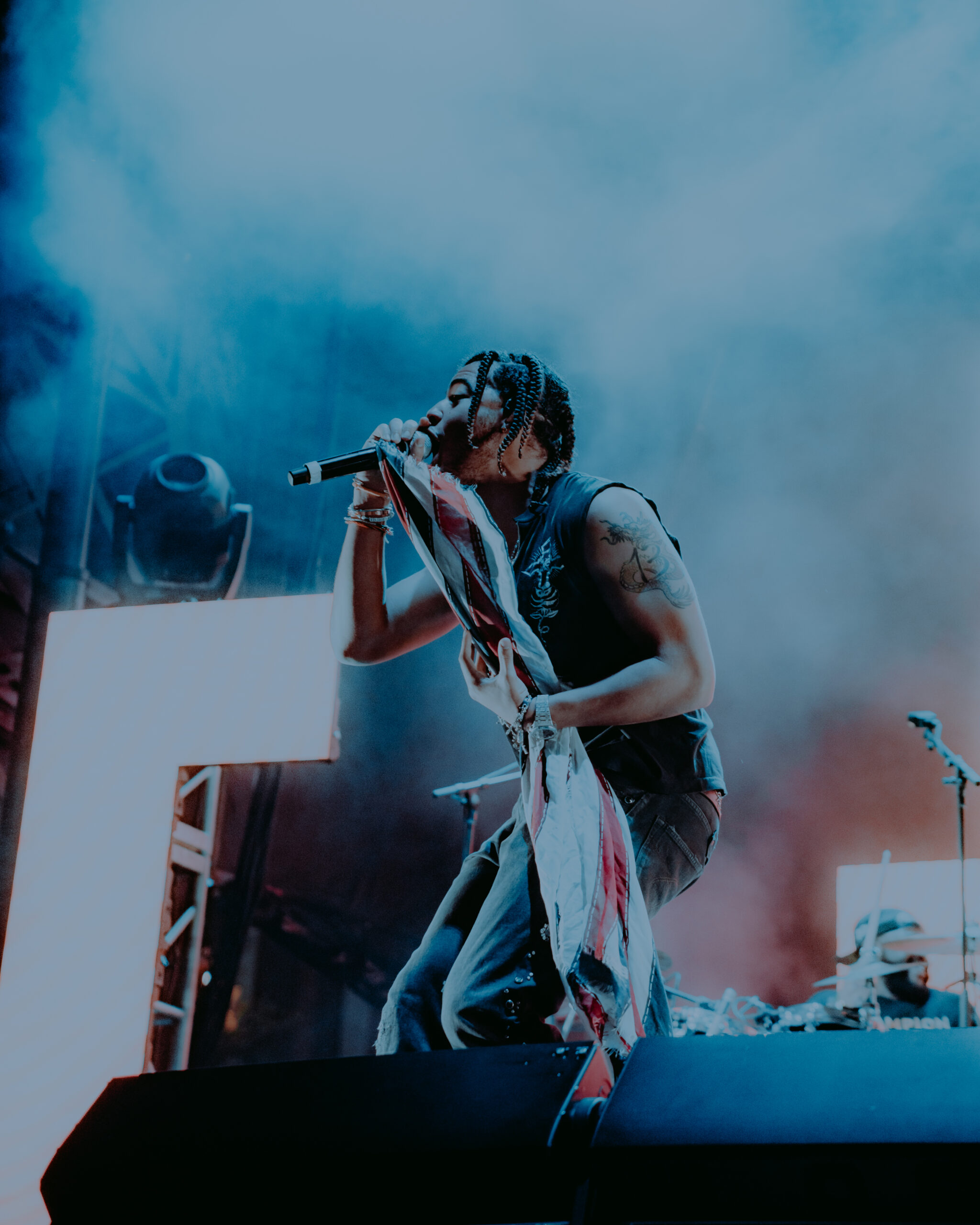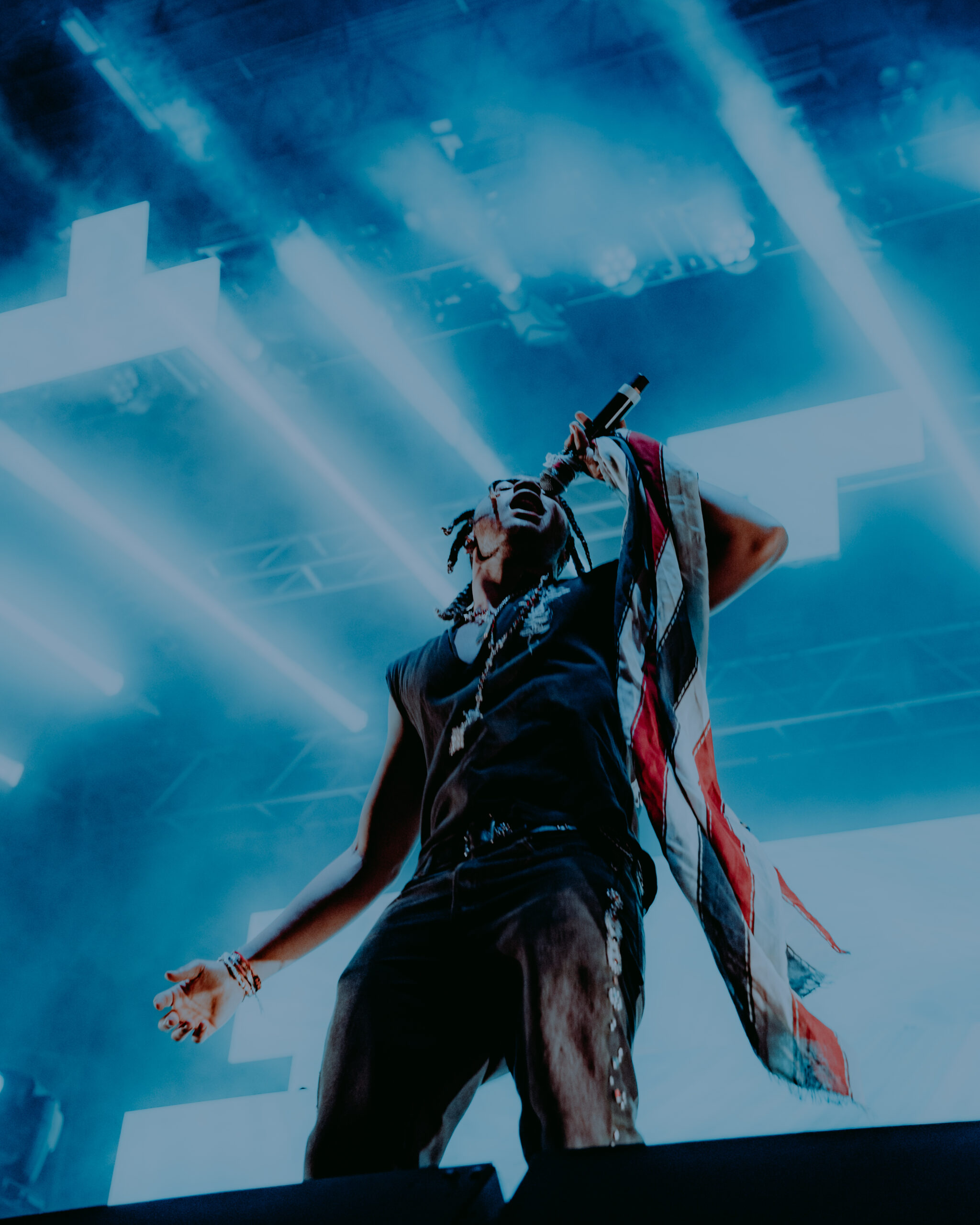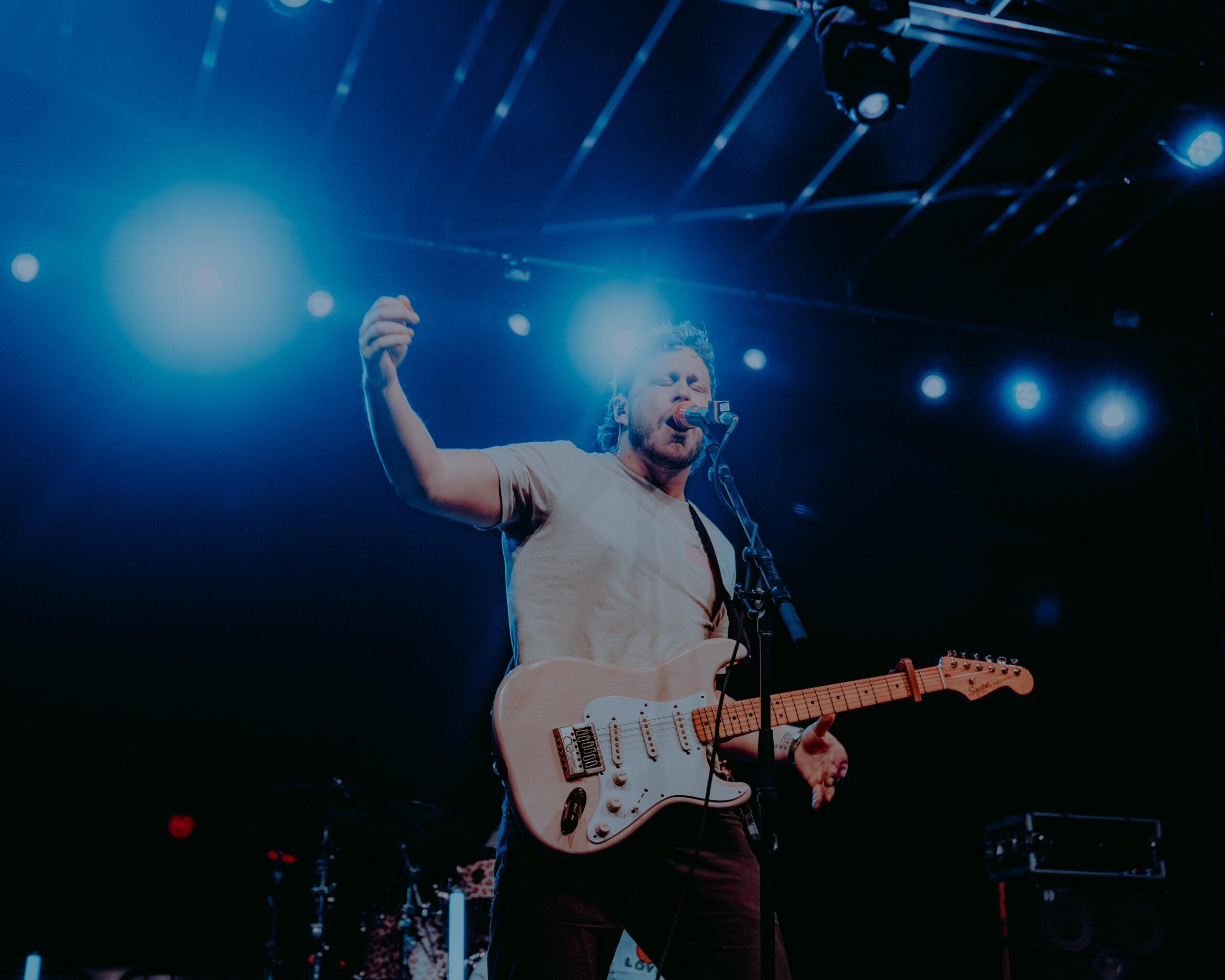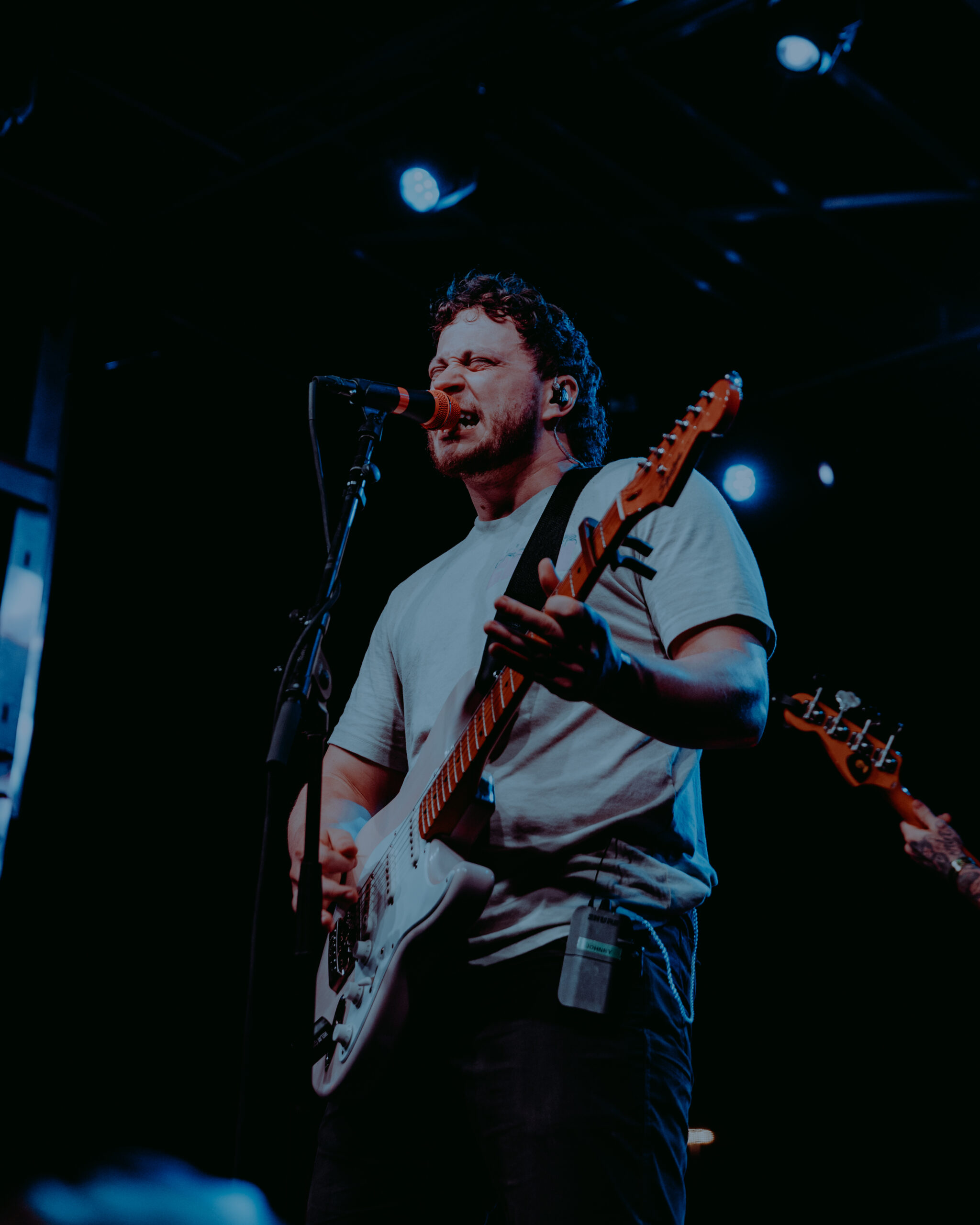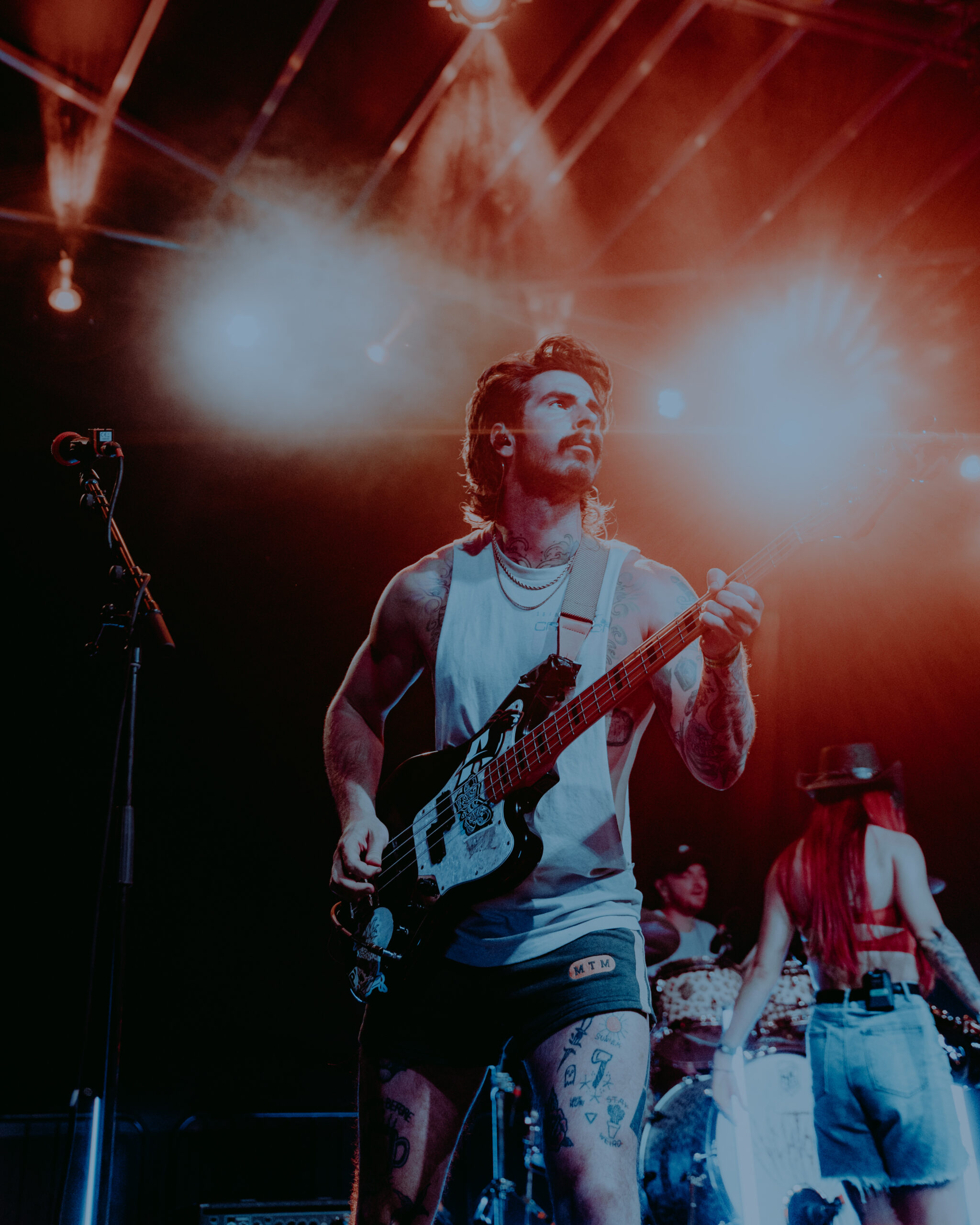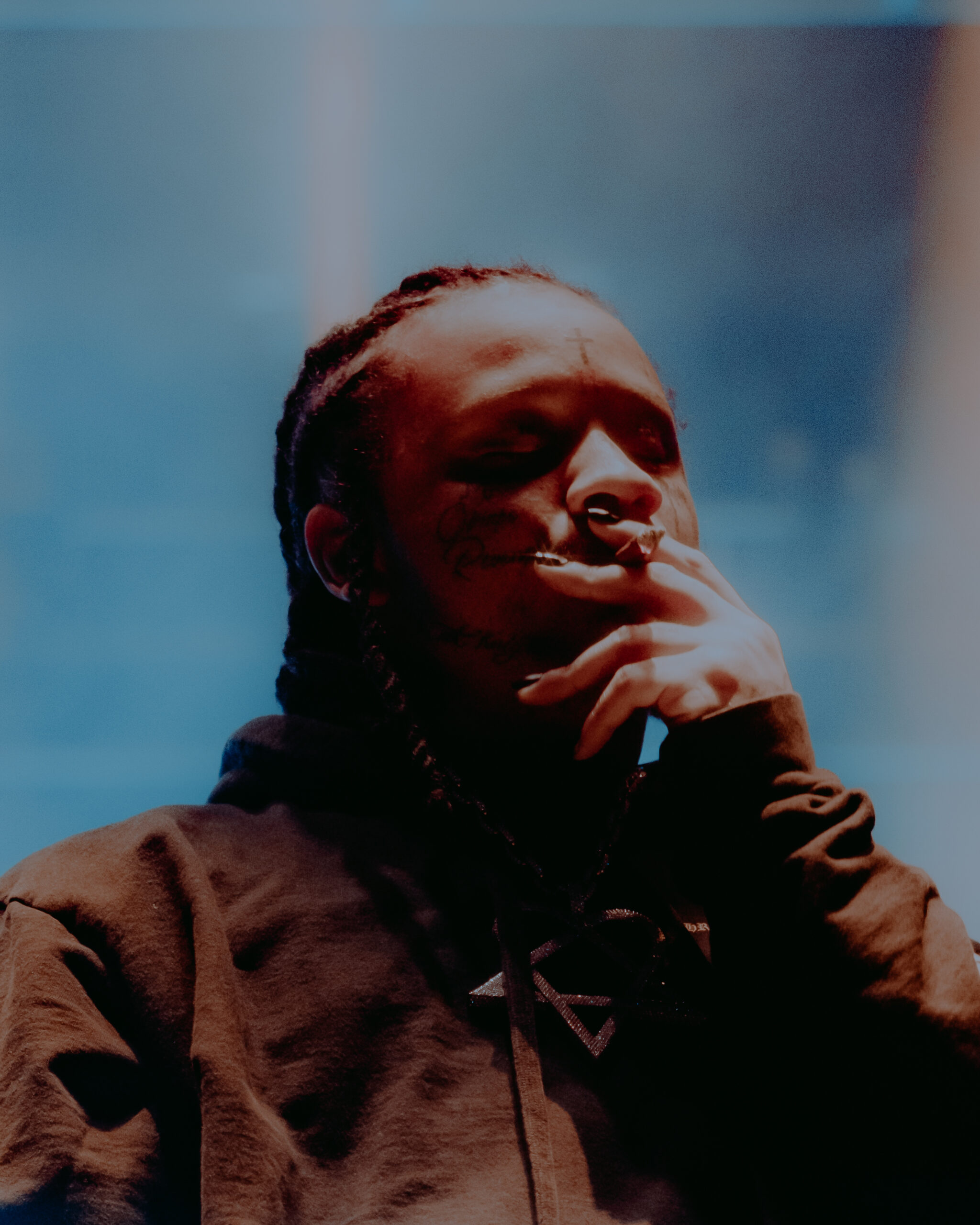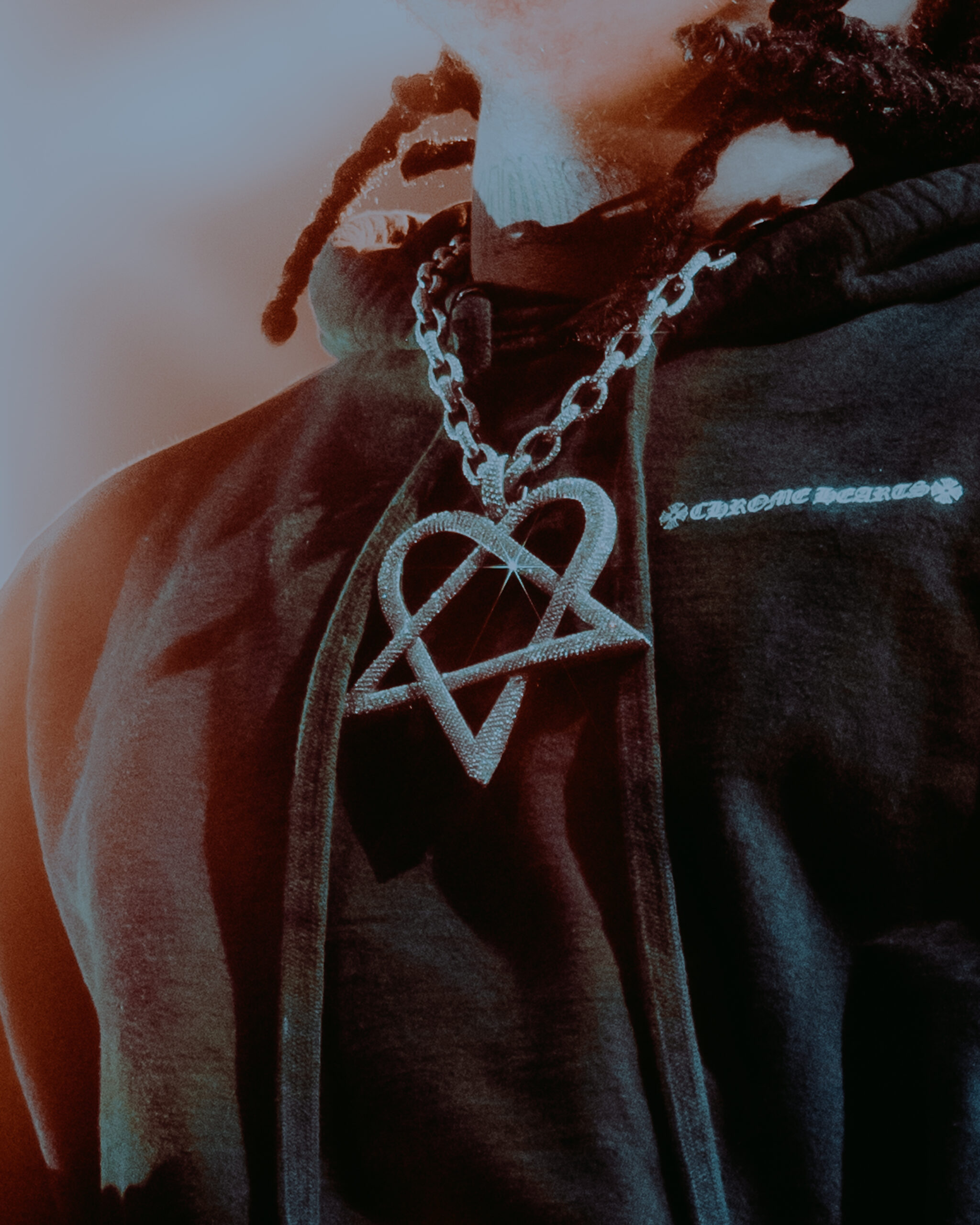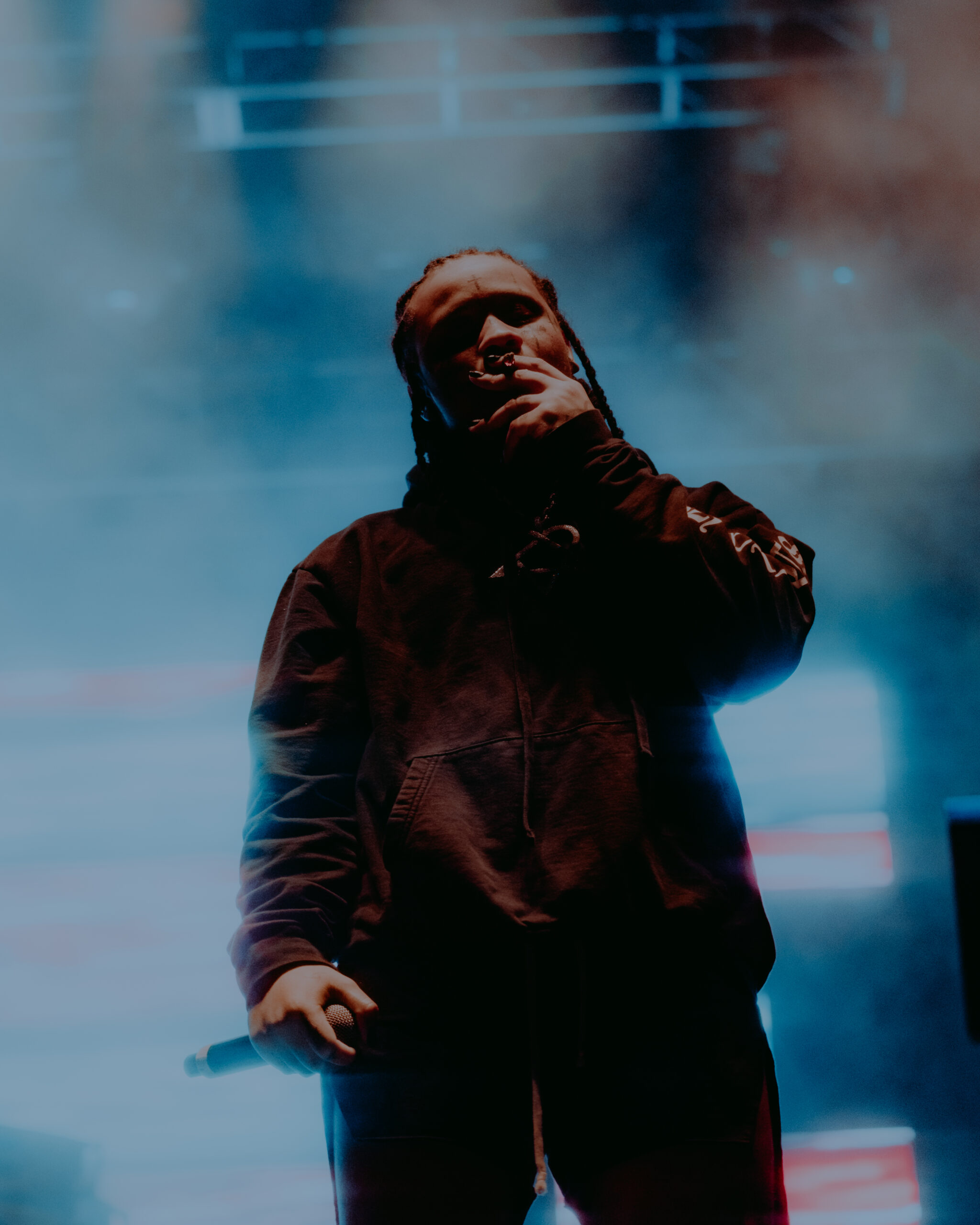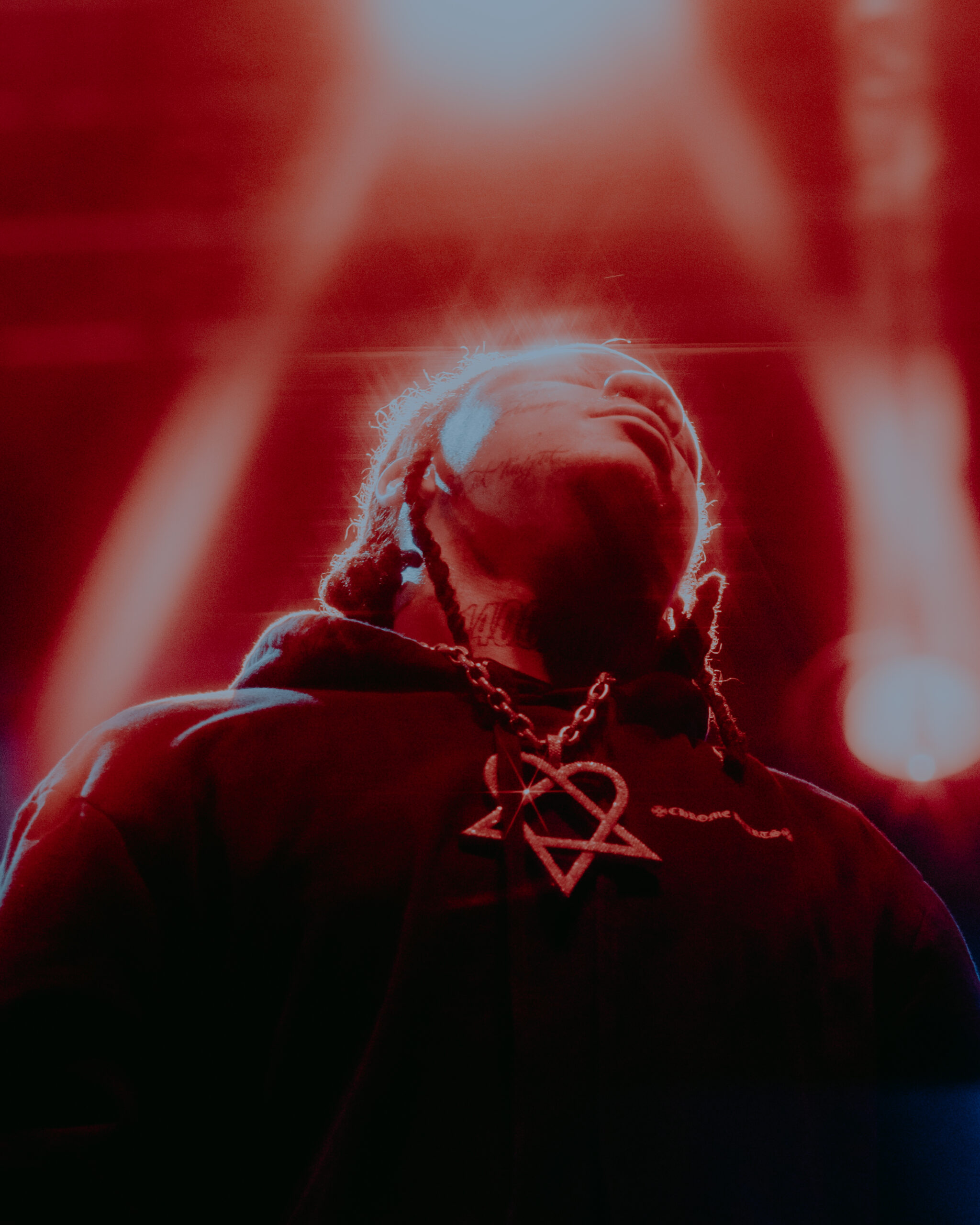 After a night's rest, we were ready to take on day two. Feeling like we got our bearings on the festival lifestyle again, we doused ourselves in sunscreen for the day and made our way to our first sets. To kick off day two, we caught three sets back to back at the Hot Topic stage. Opening the stage was Point North. After Point North's set, we stepped into the shade to cool off from the Texas heat before Mothica and Stand Atlantic took over.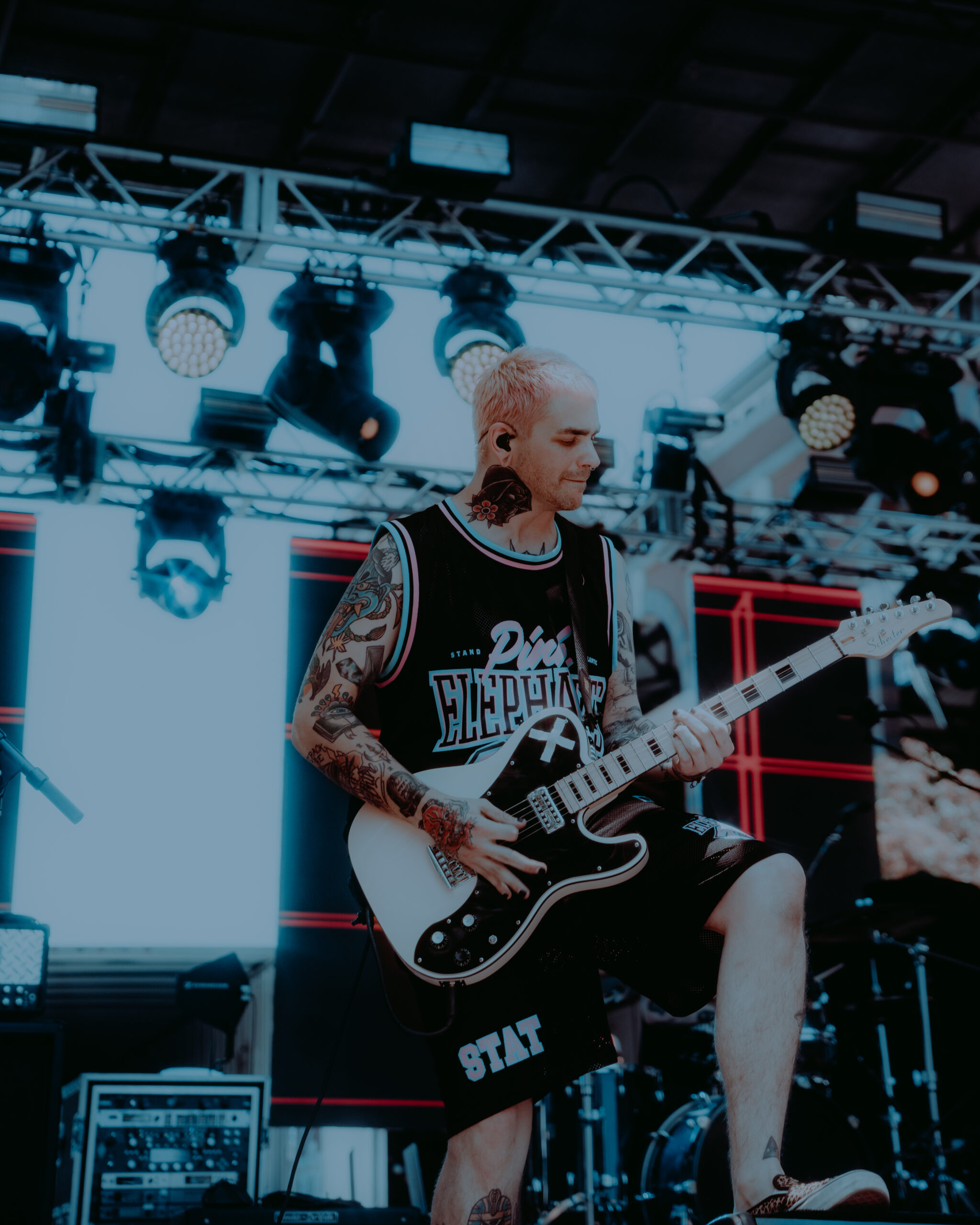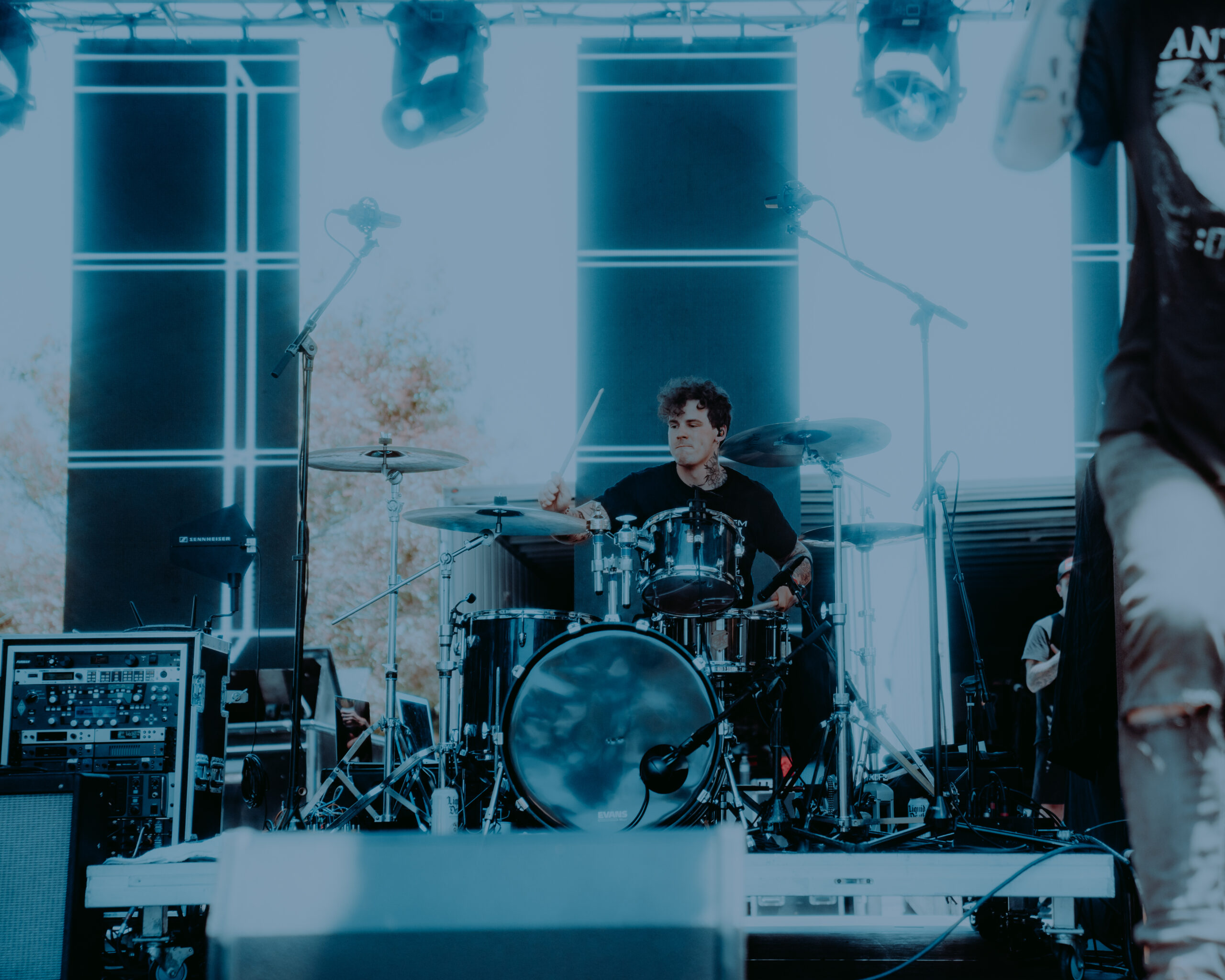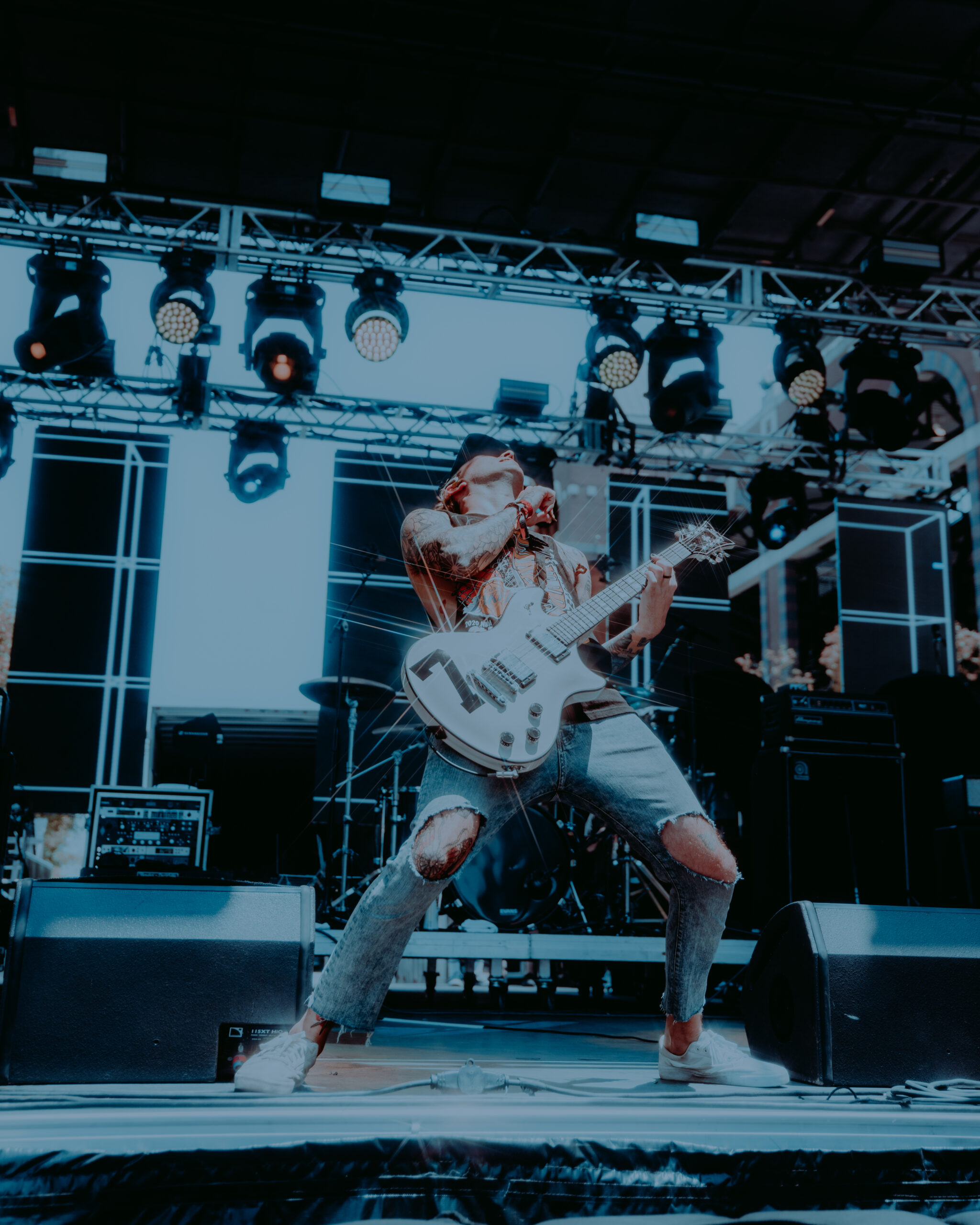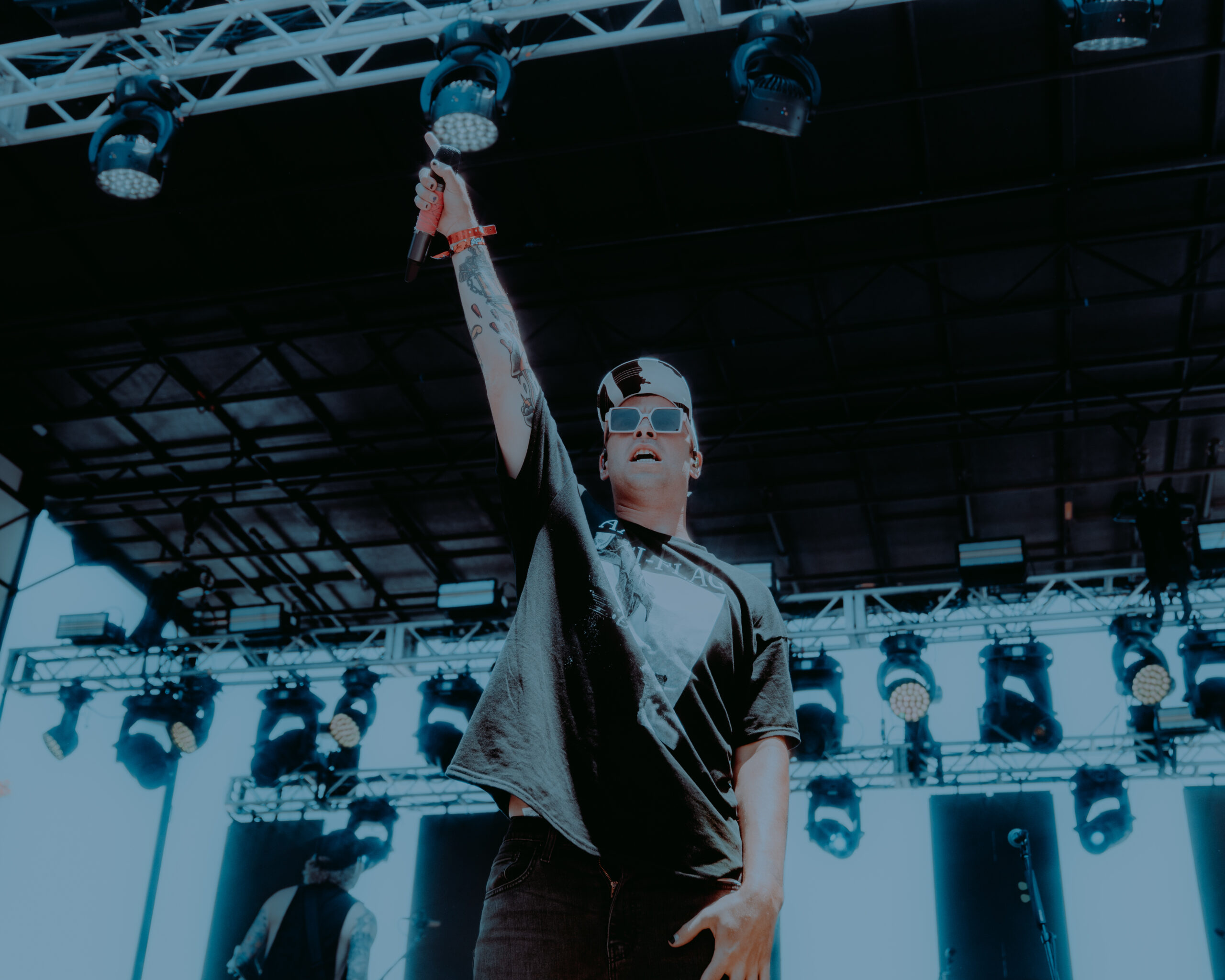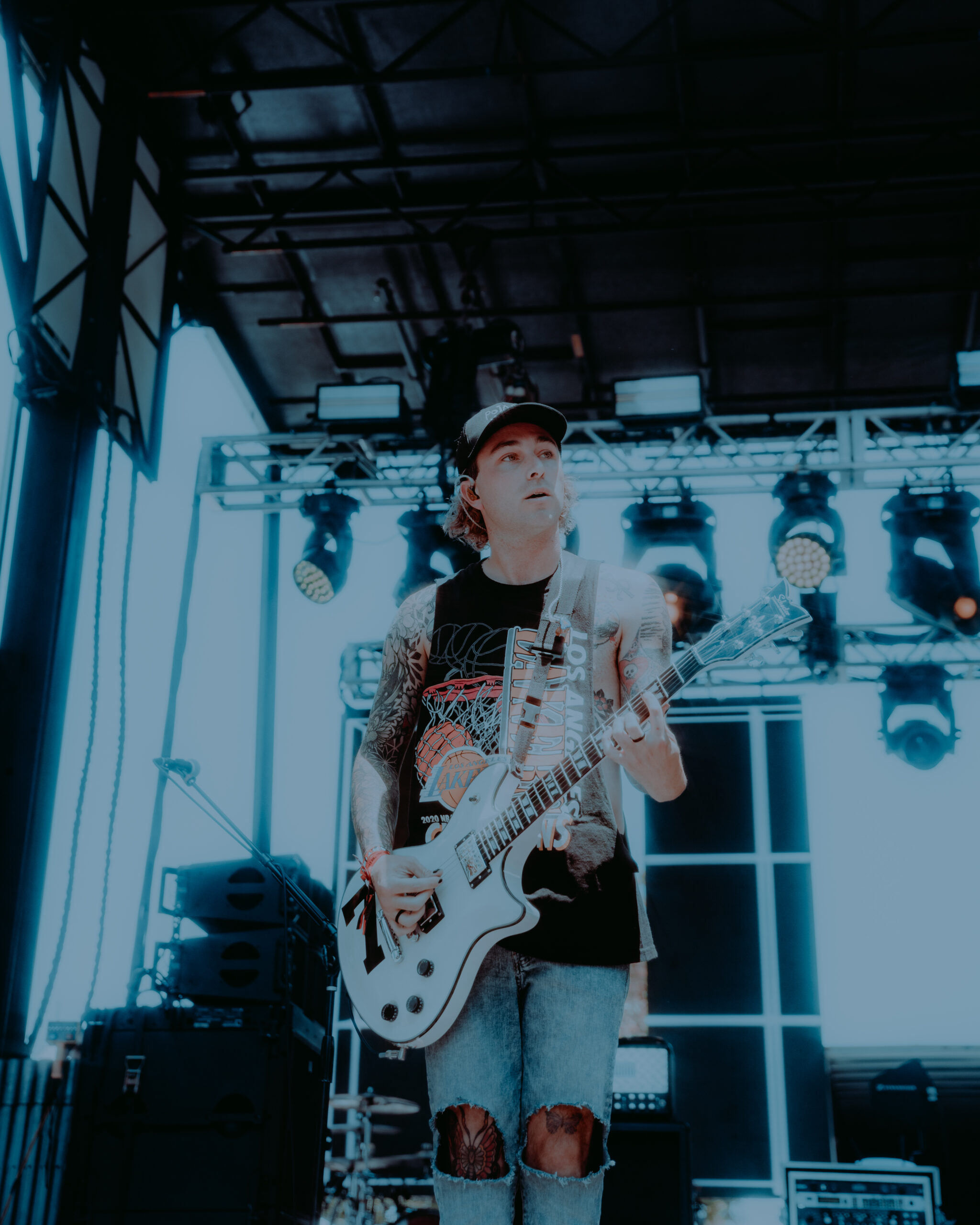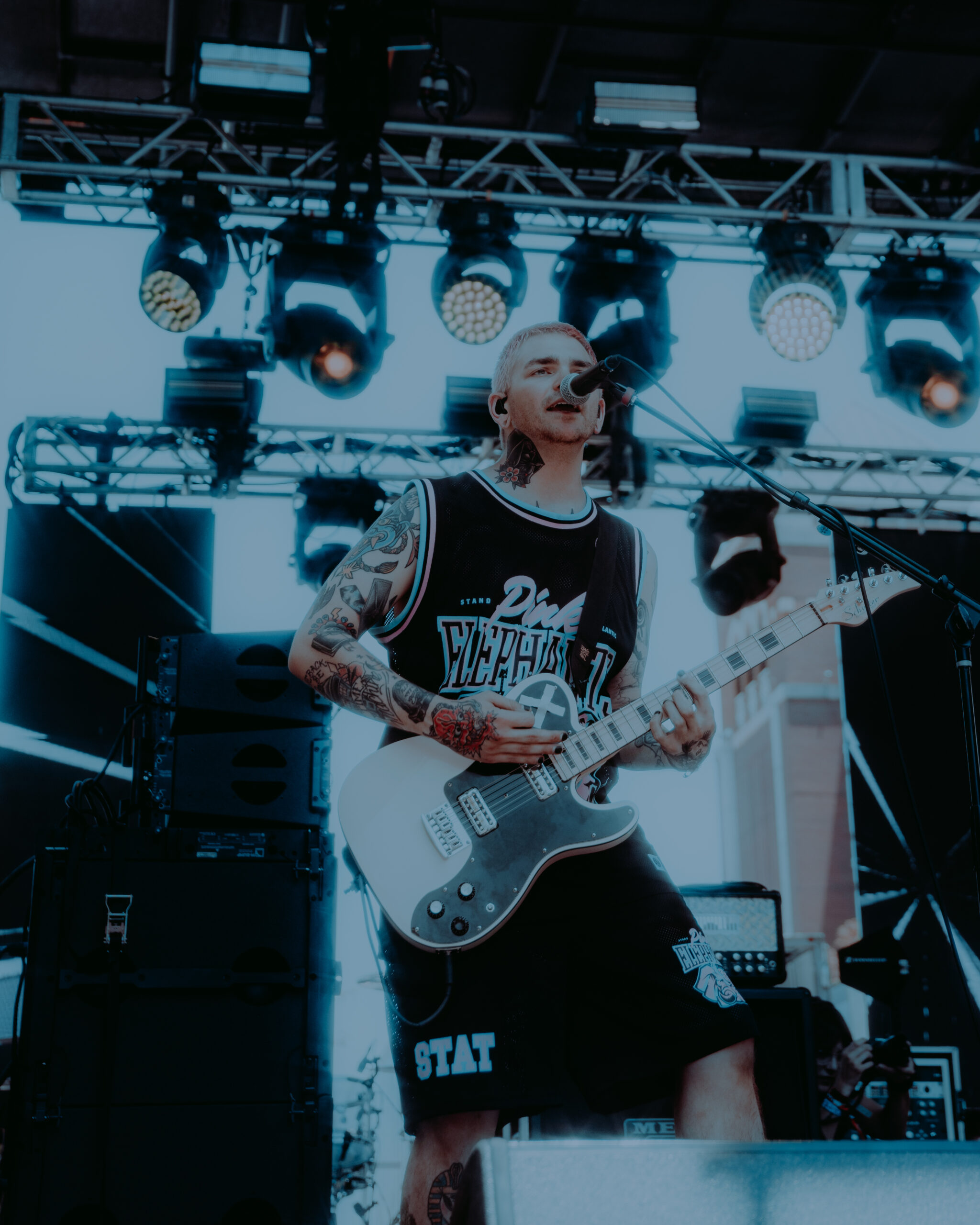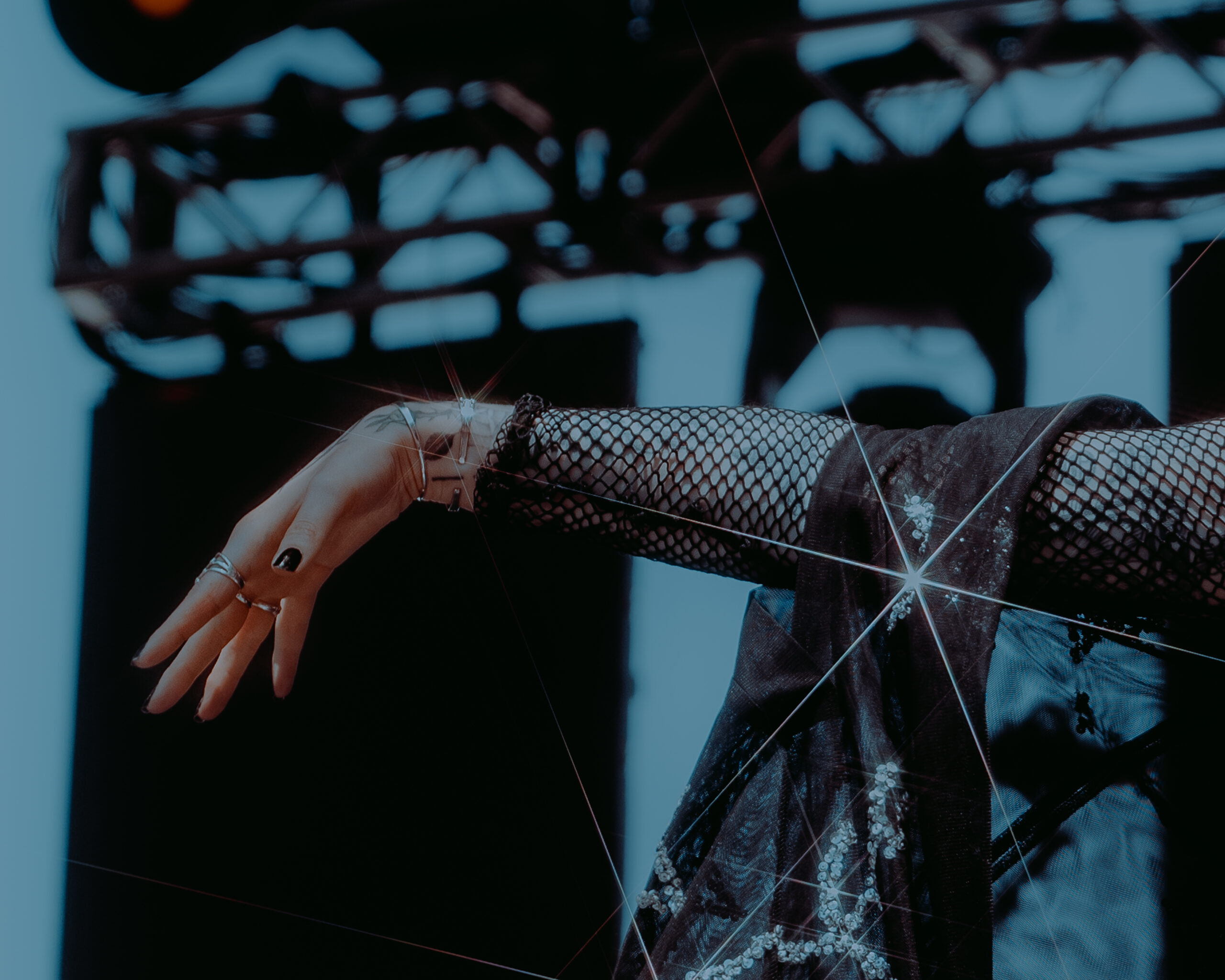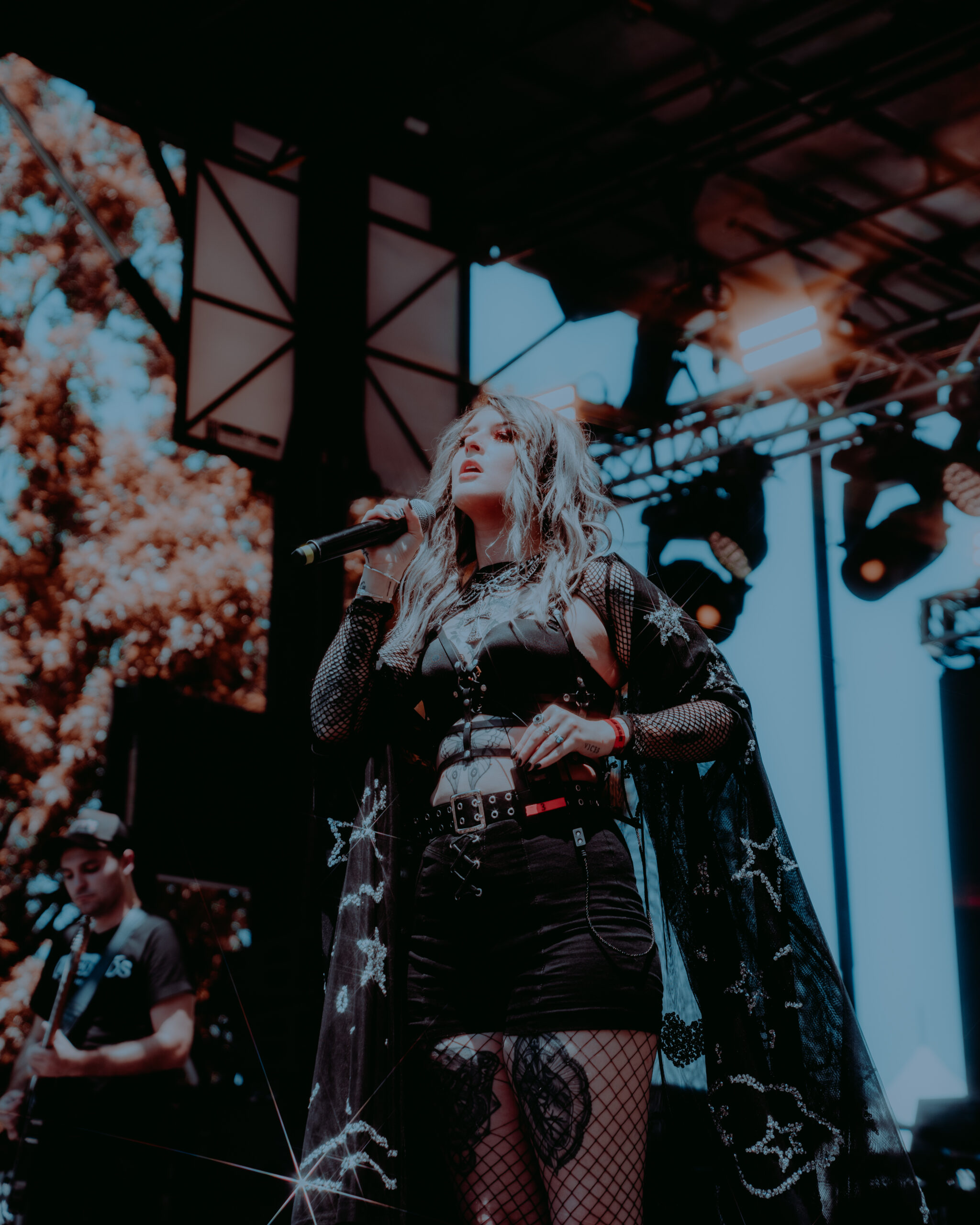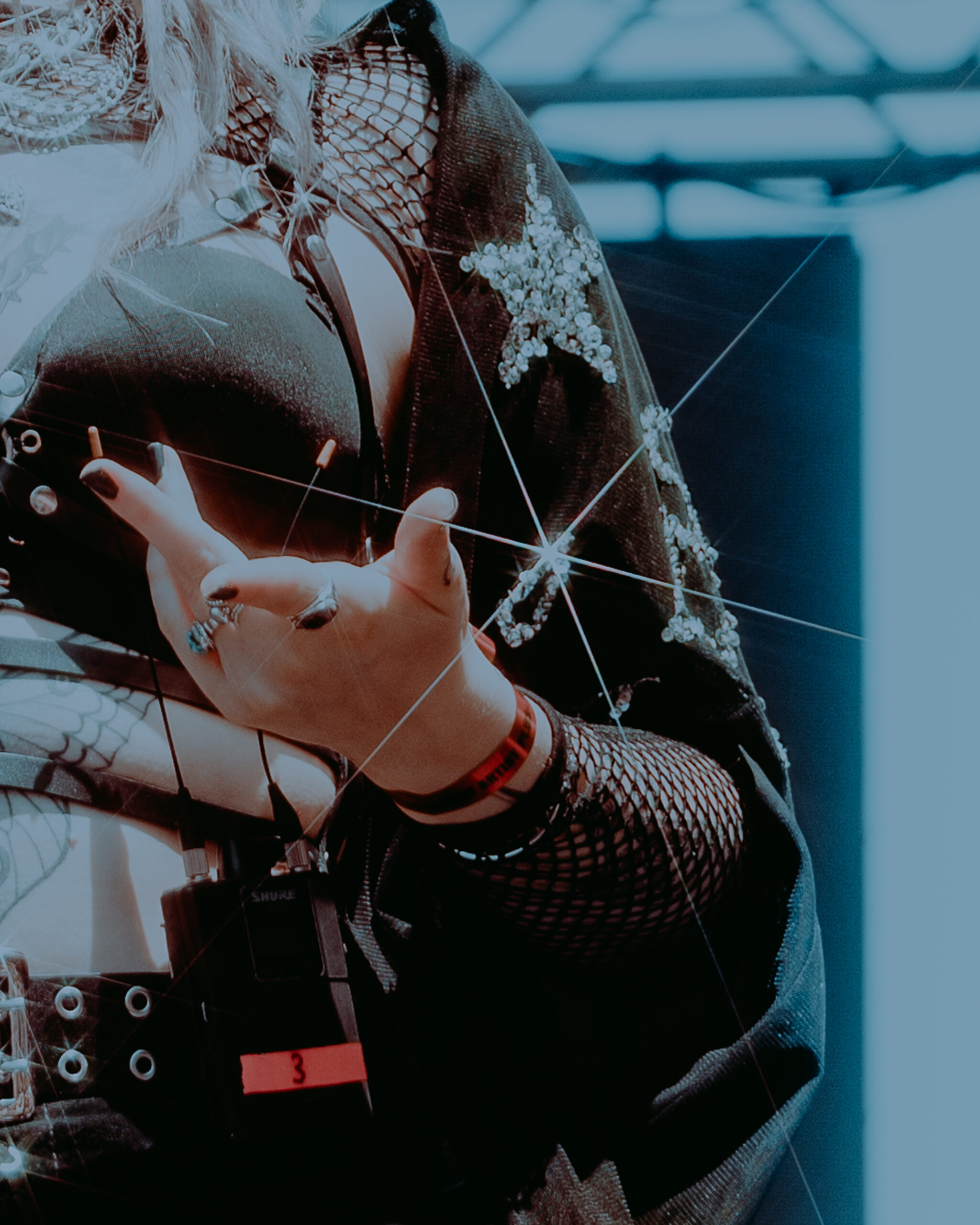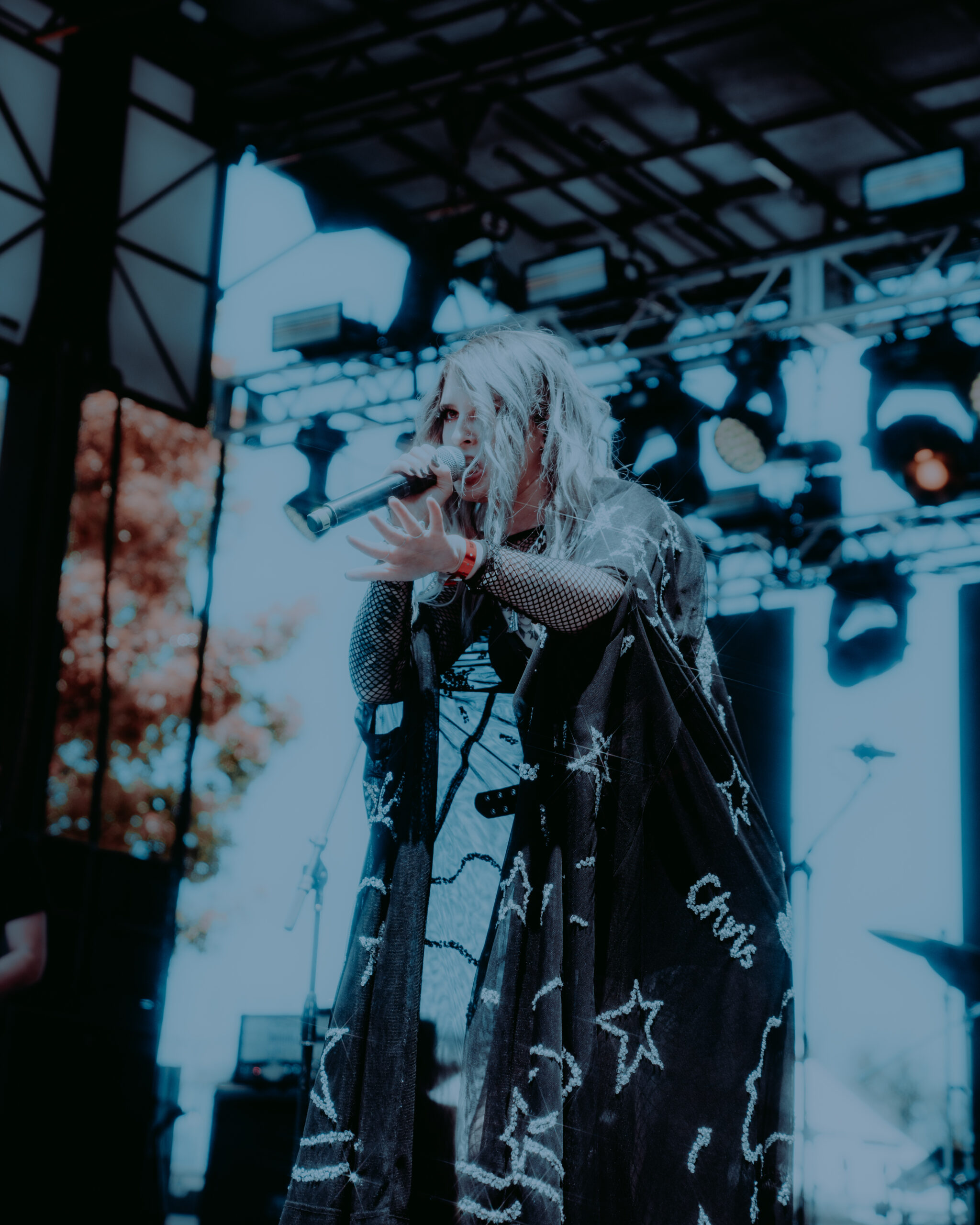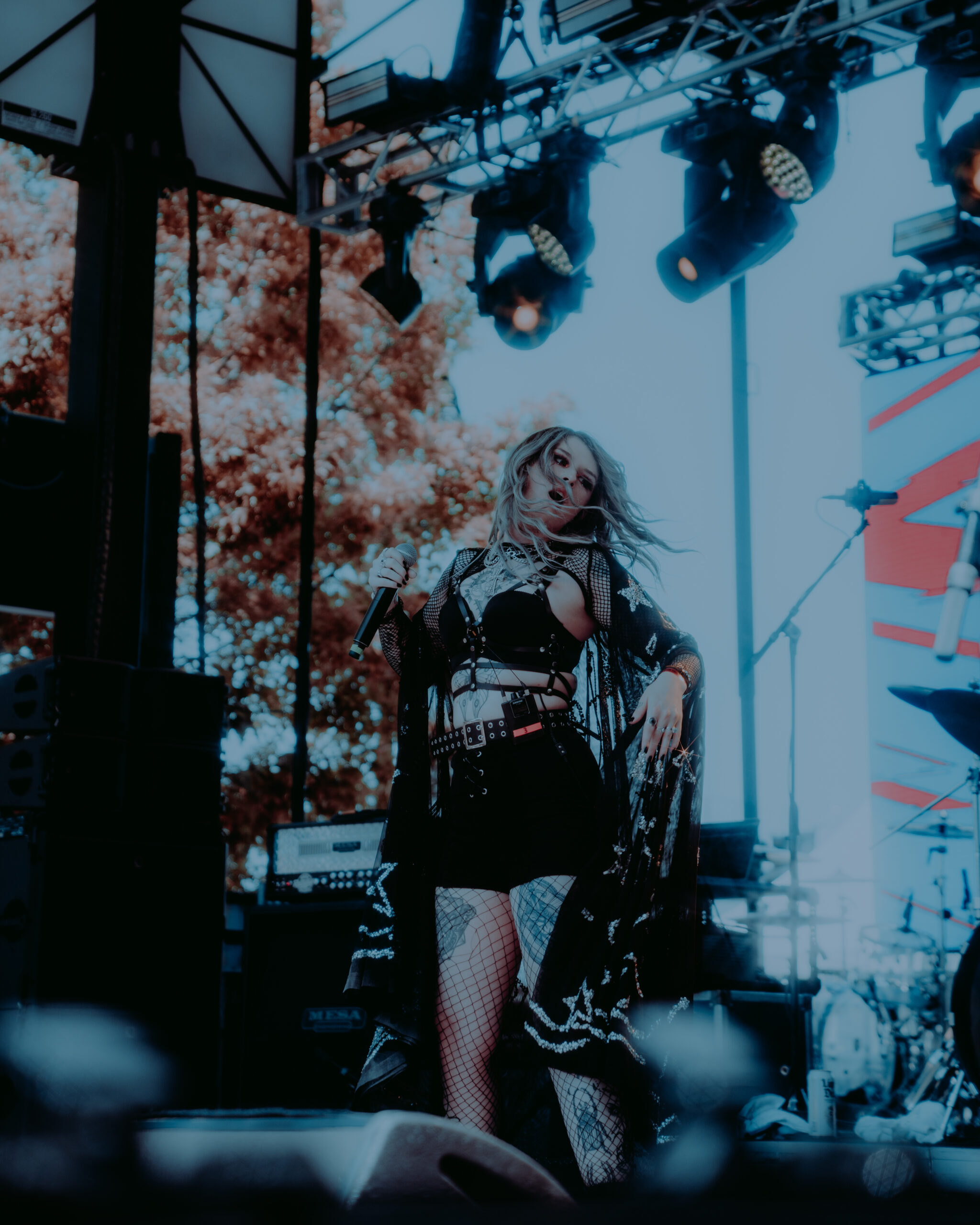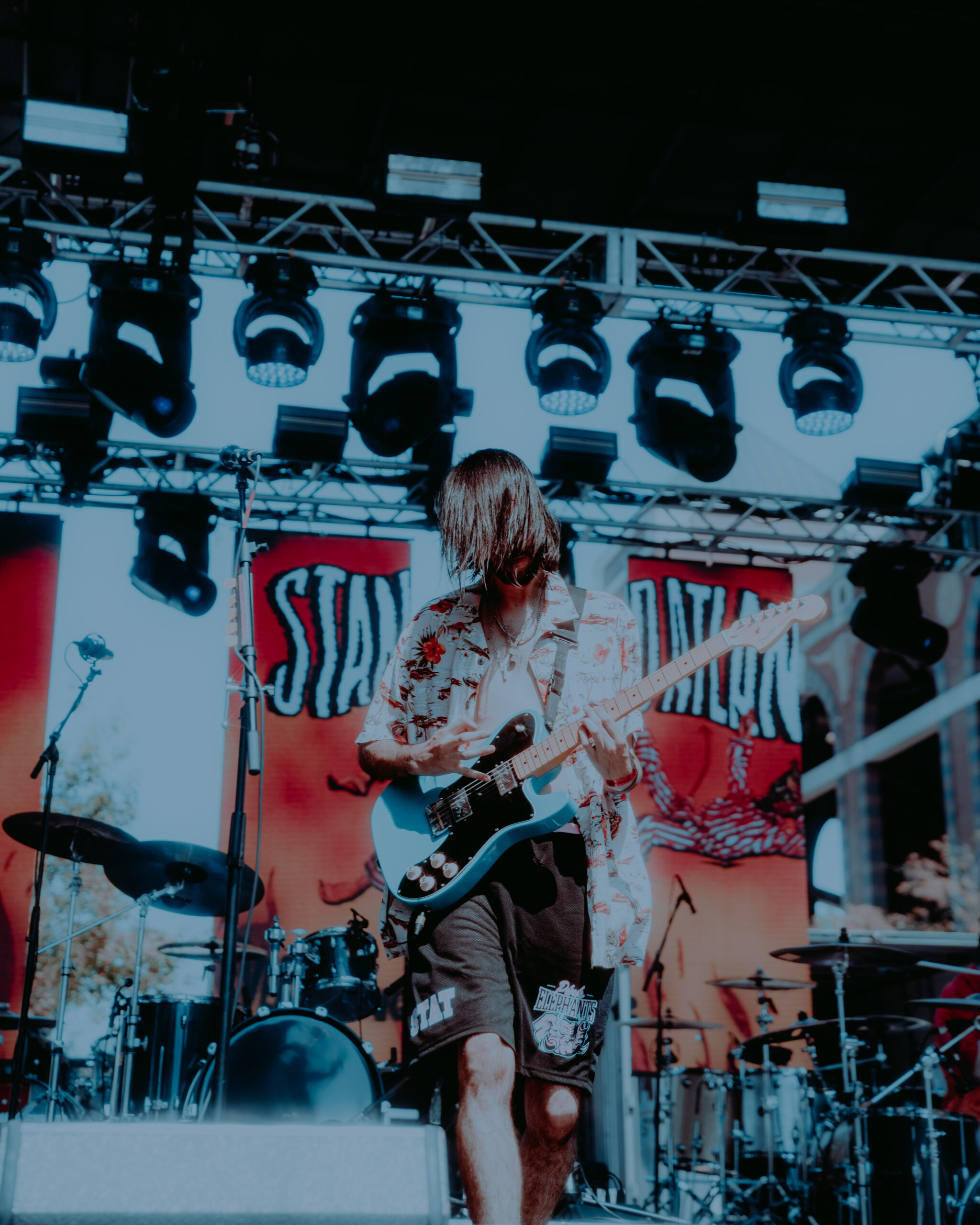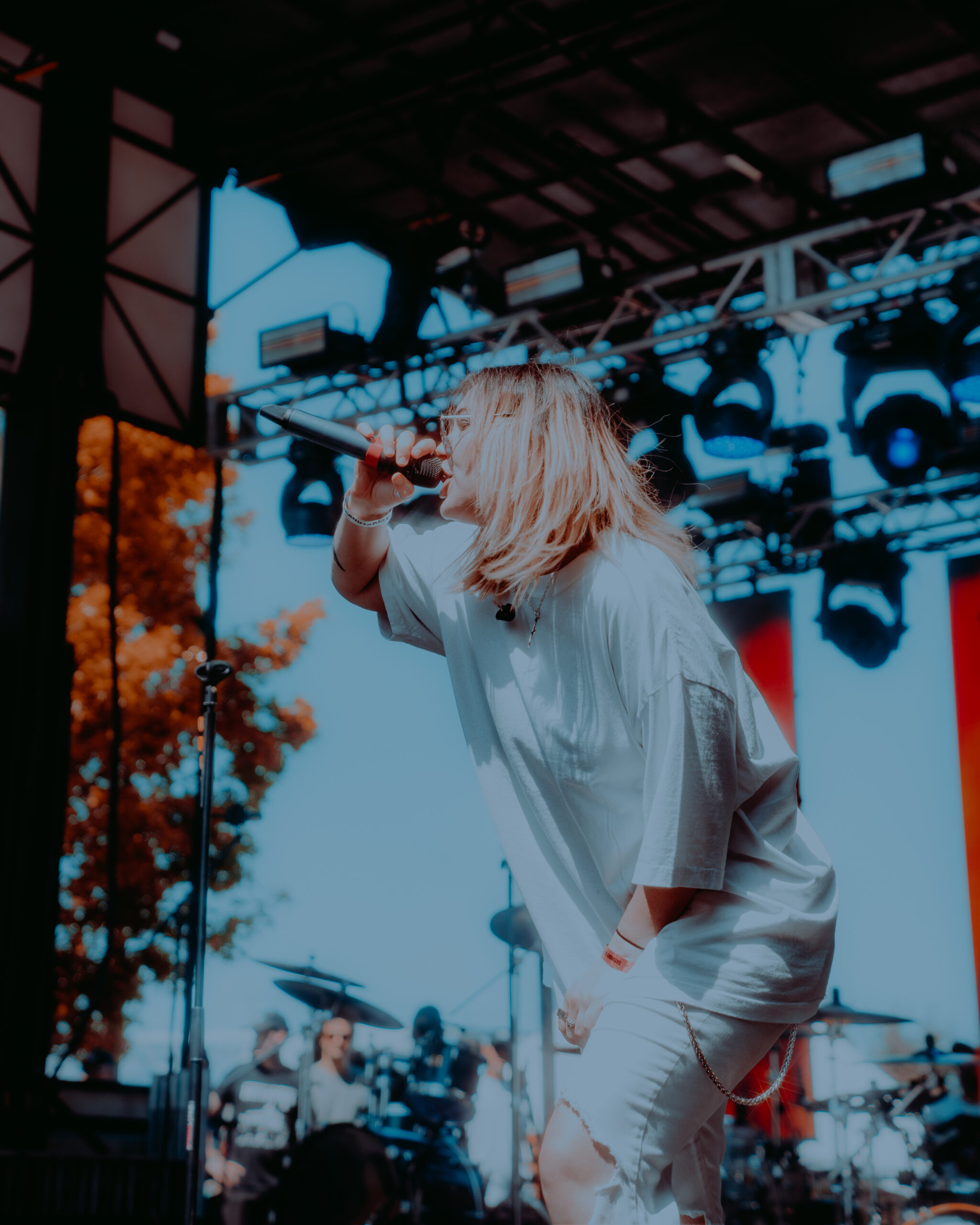 We are all deep inside the "Swancore" universe of bands and seeing that Eidola and the Hail the Sun were playing the same day made us ecstatic. On top of that, mathcore aficionados The Fall of Troy would also be performing, and we made sure to catch all three.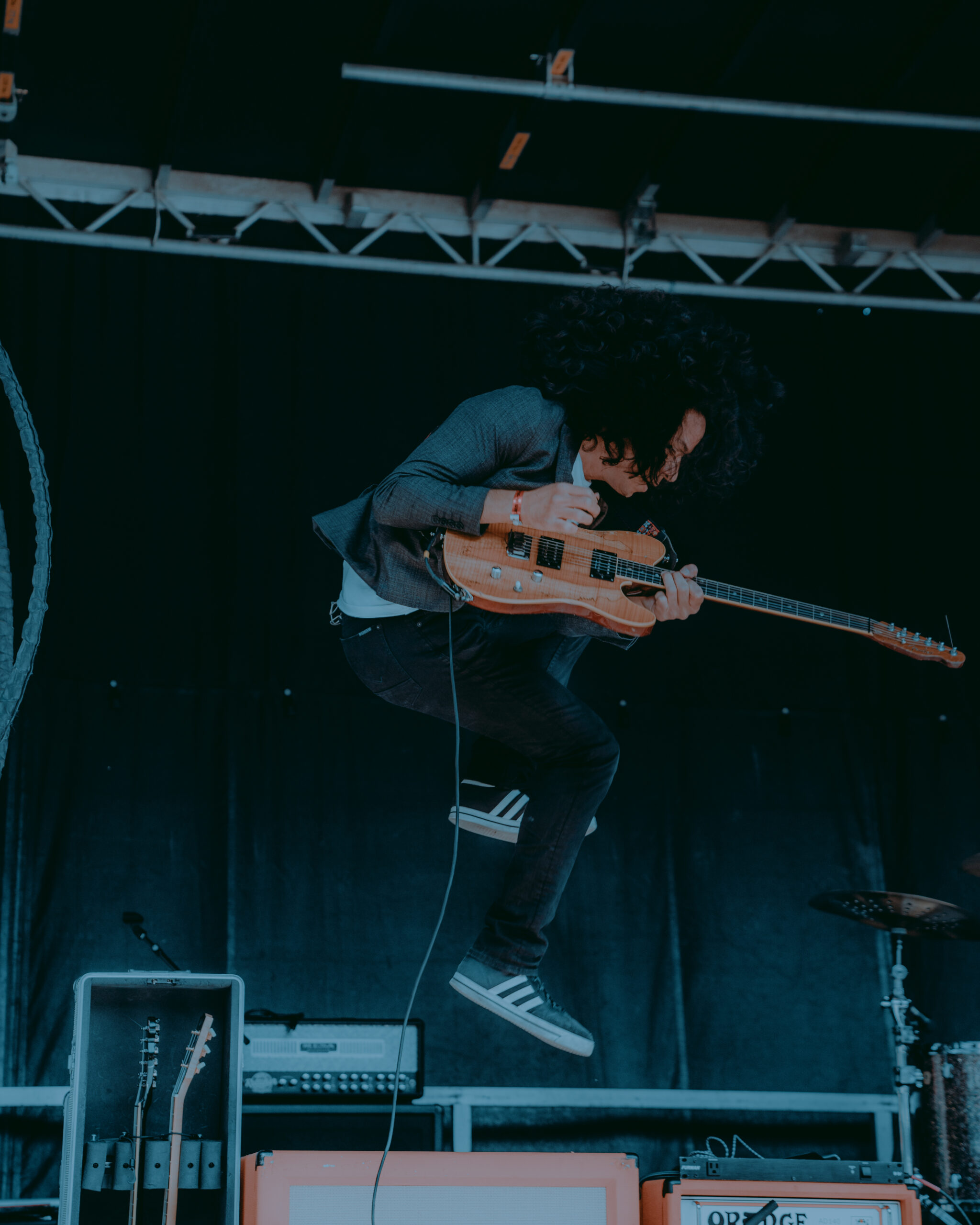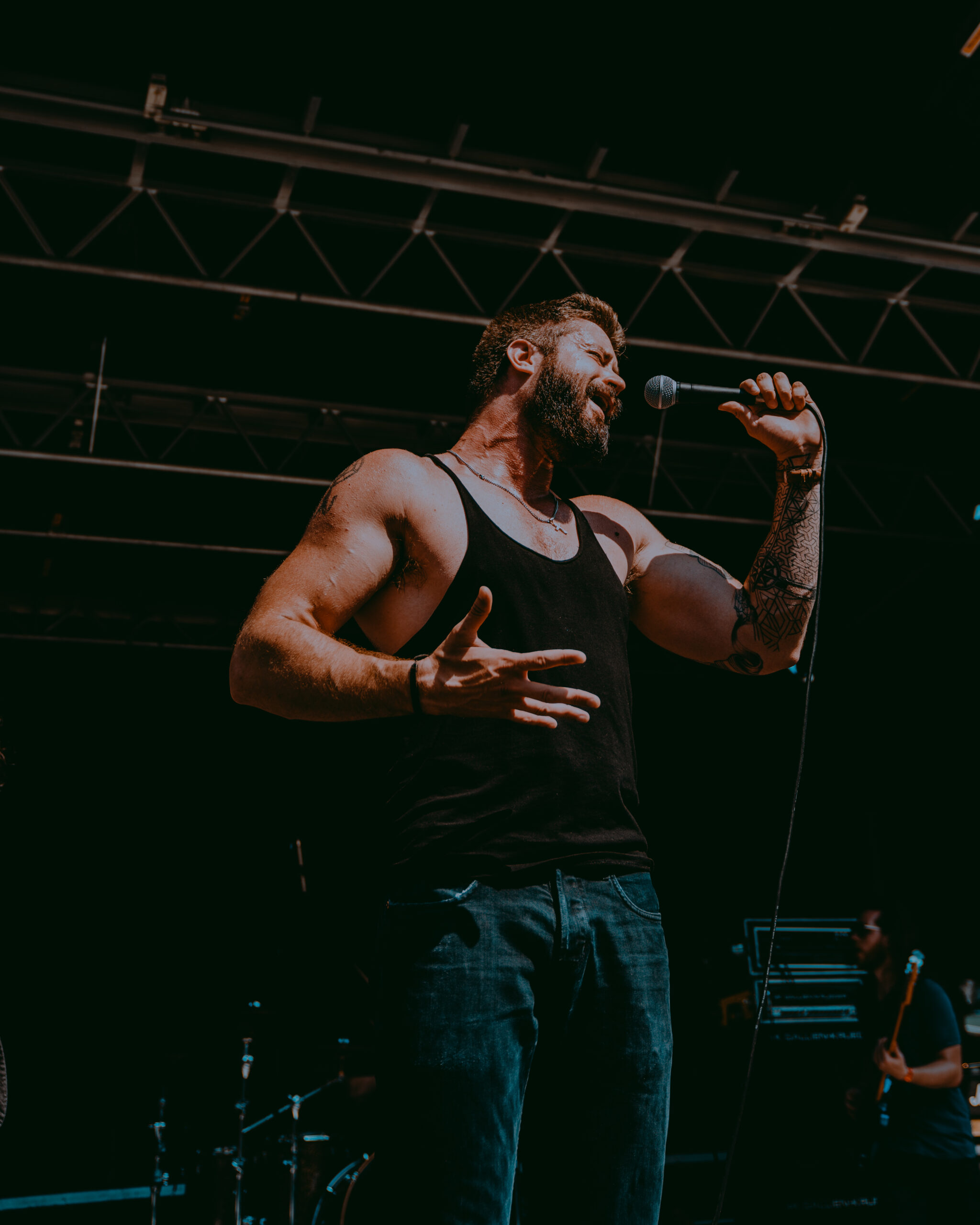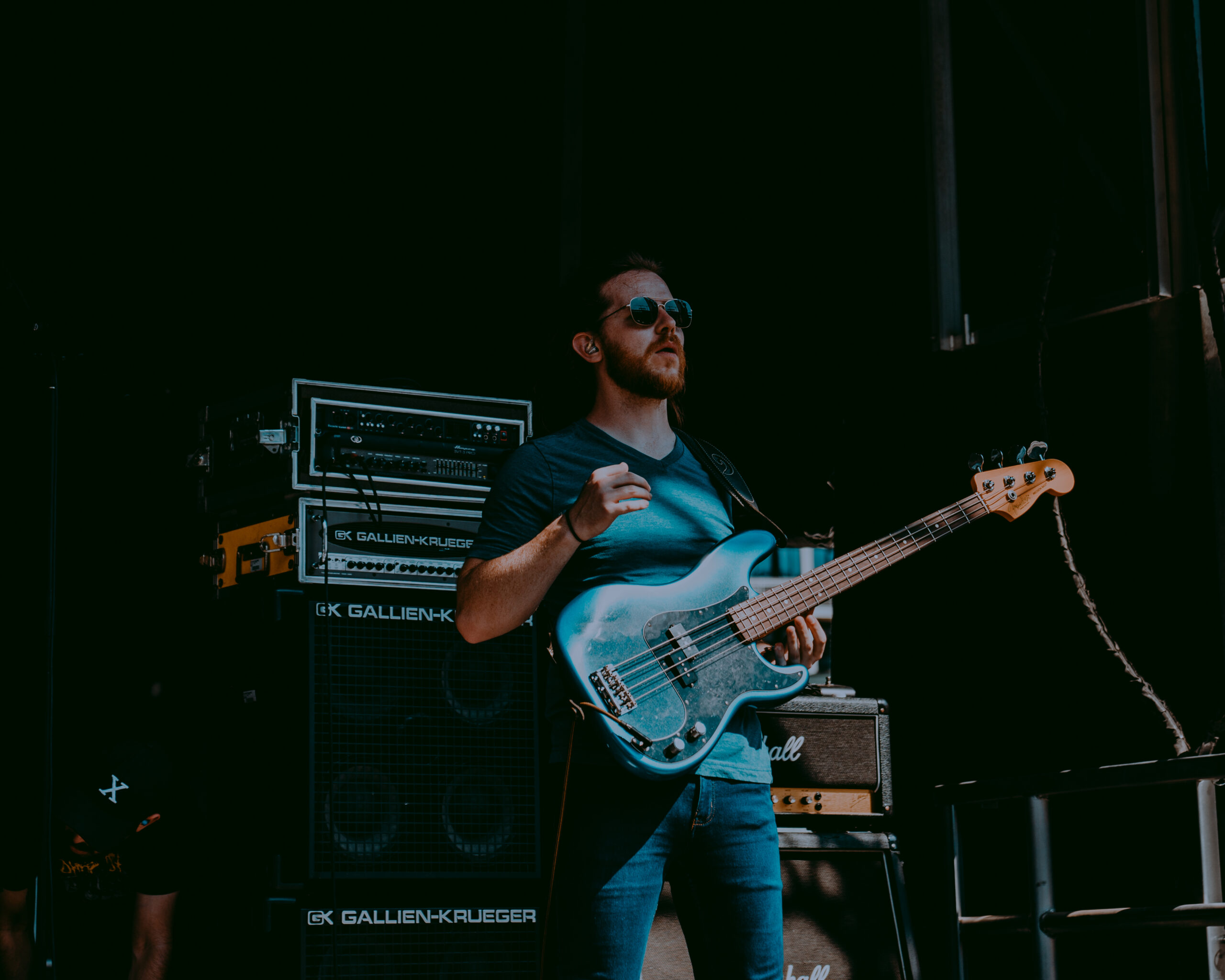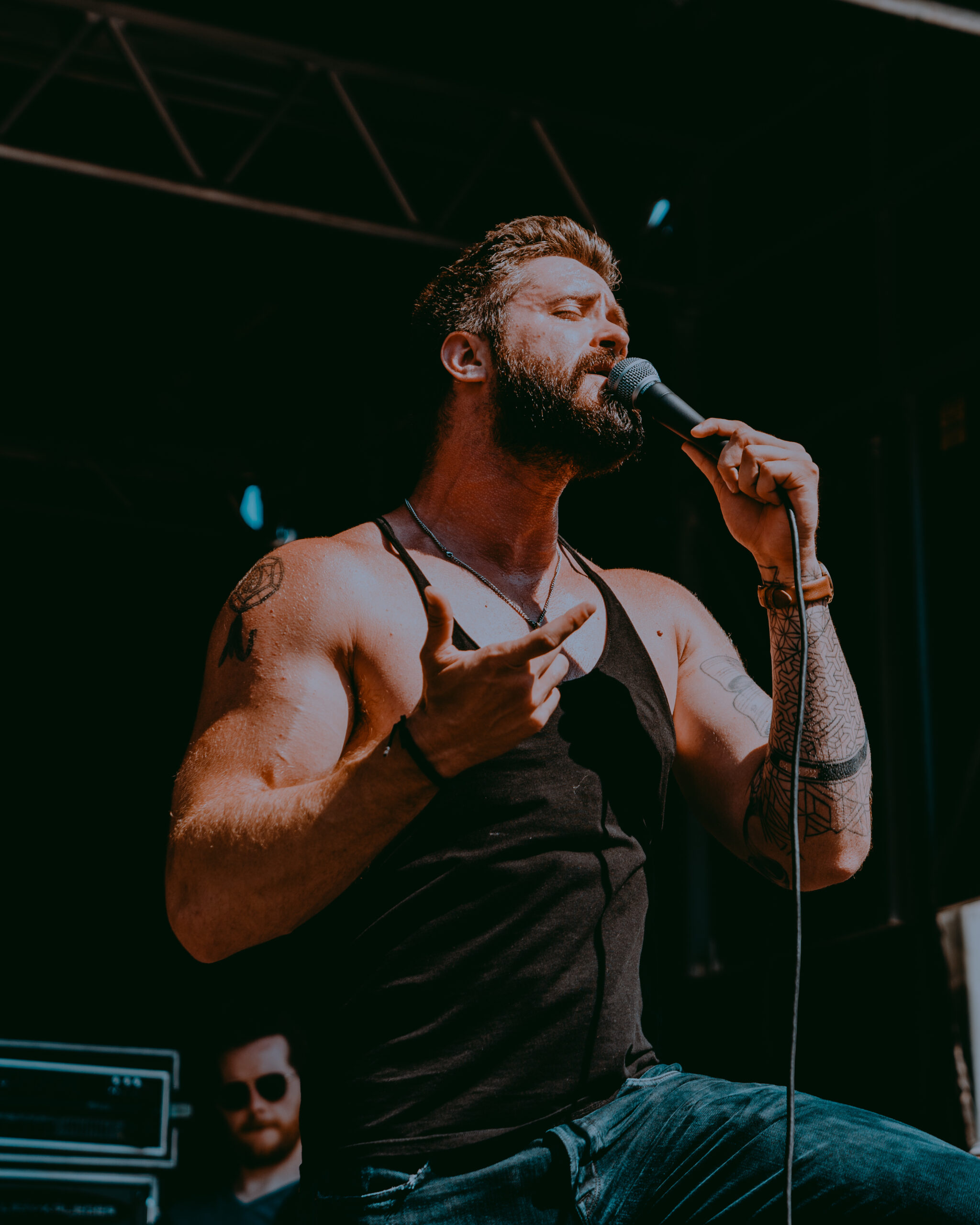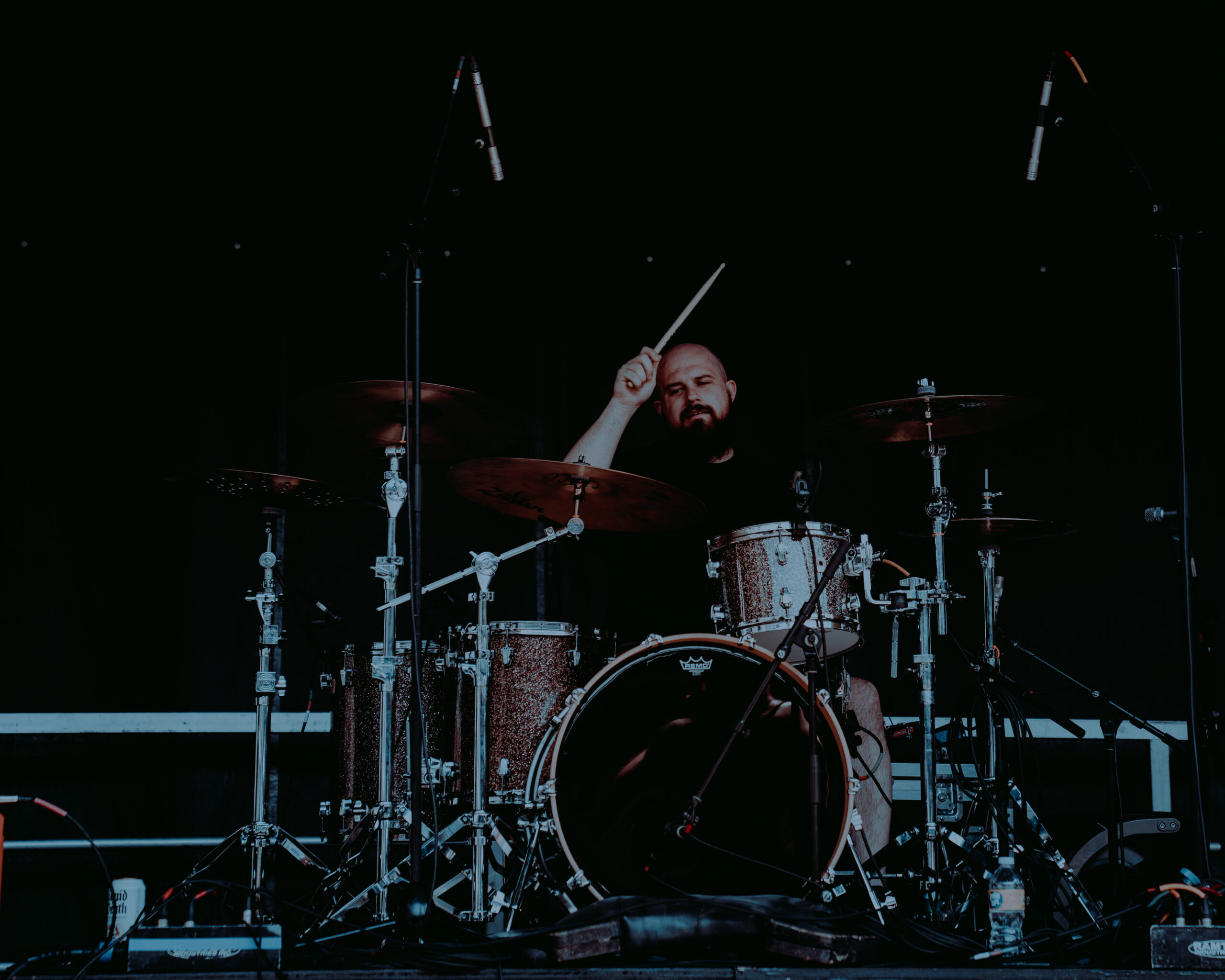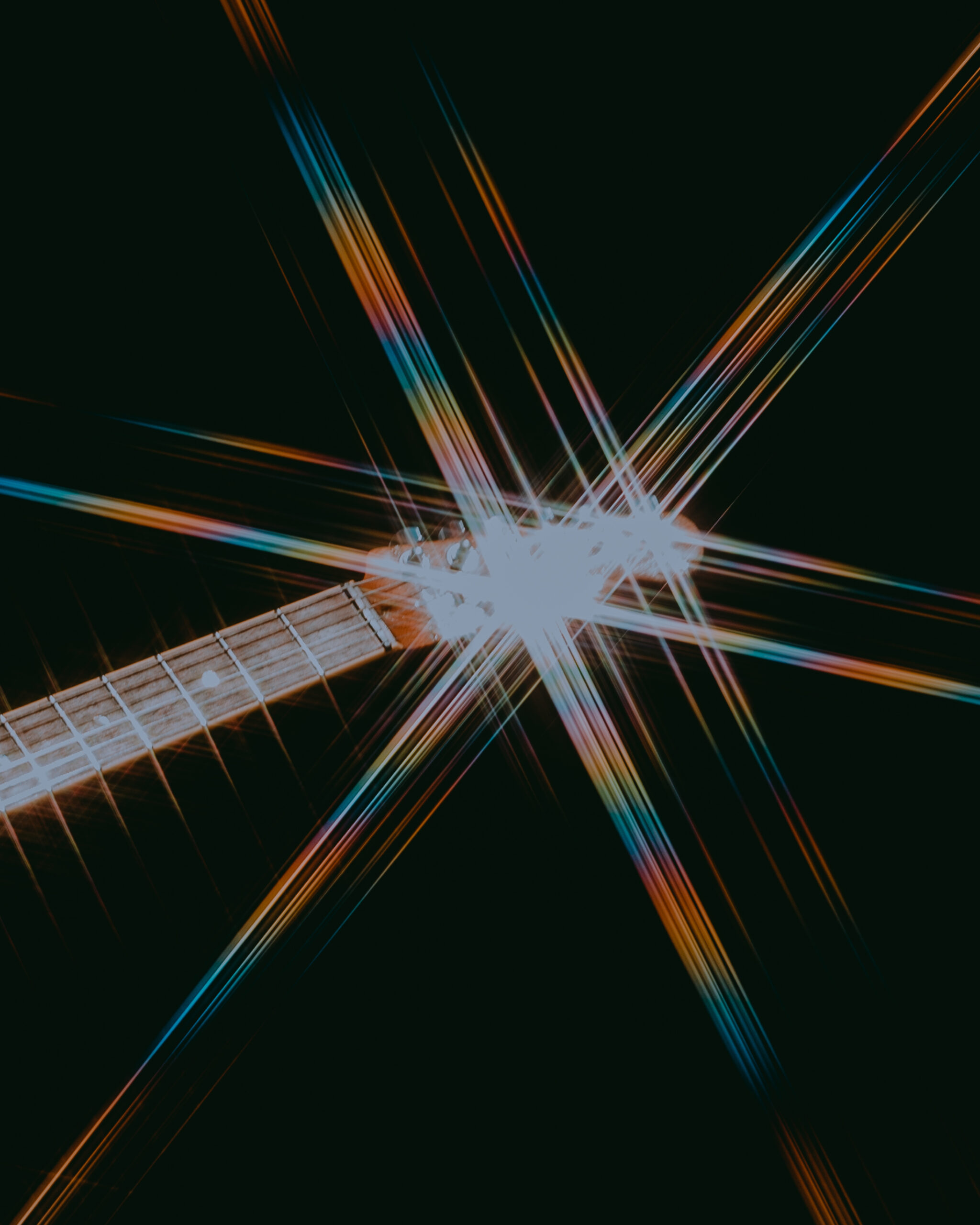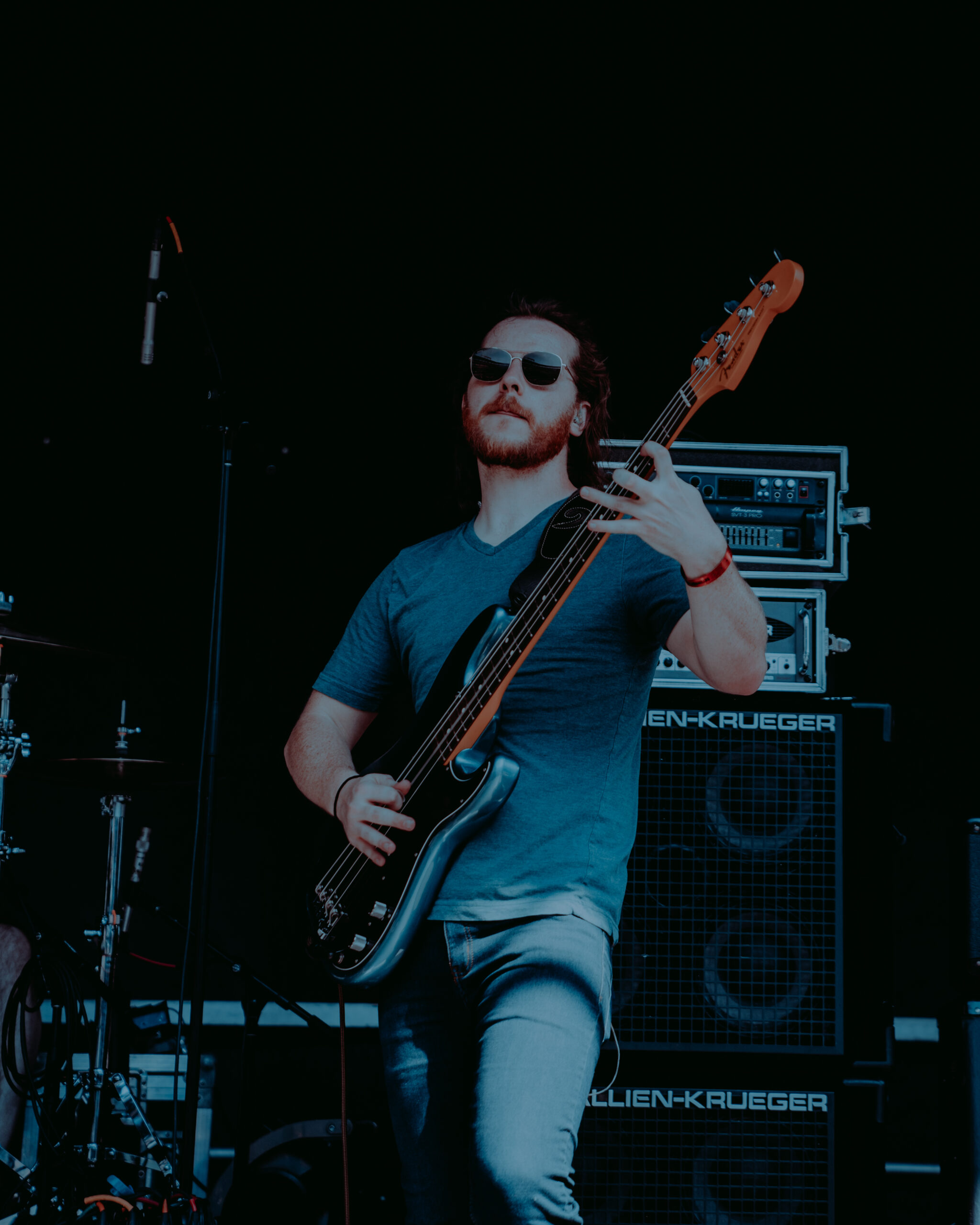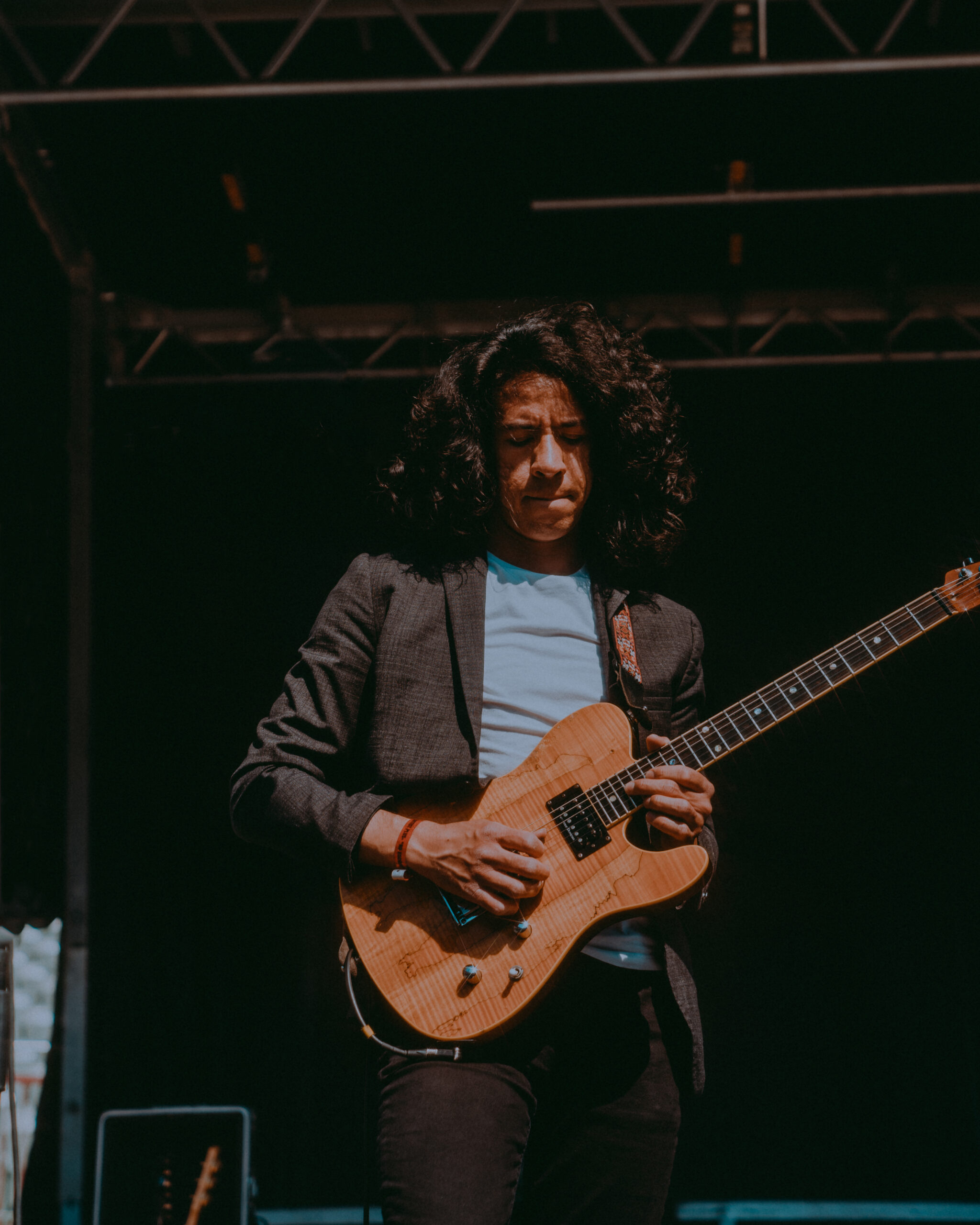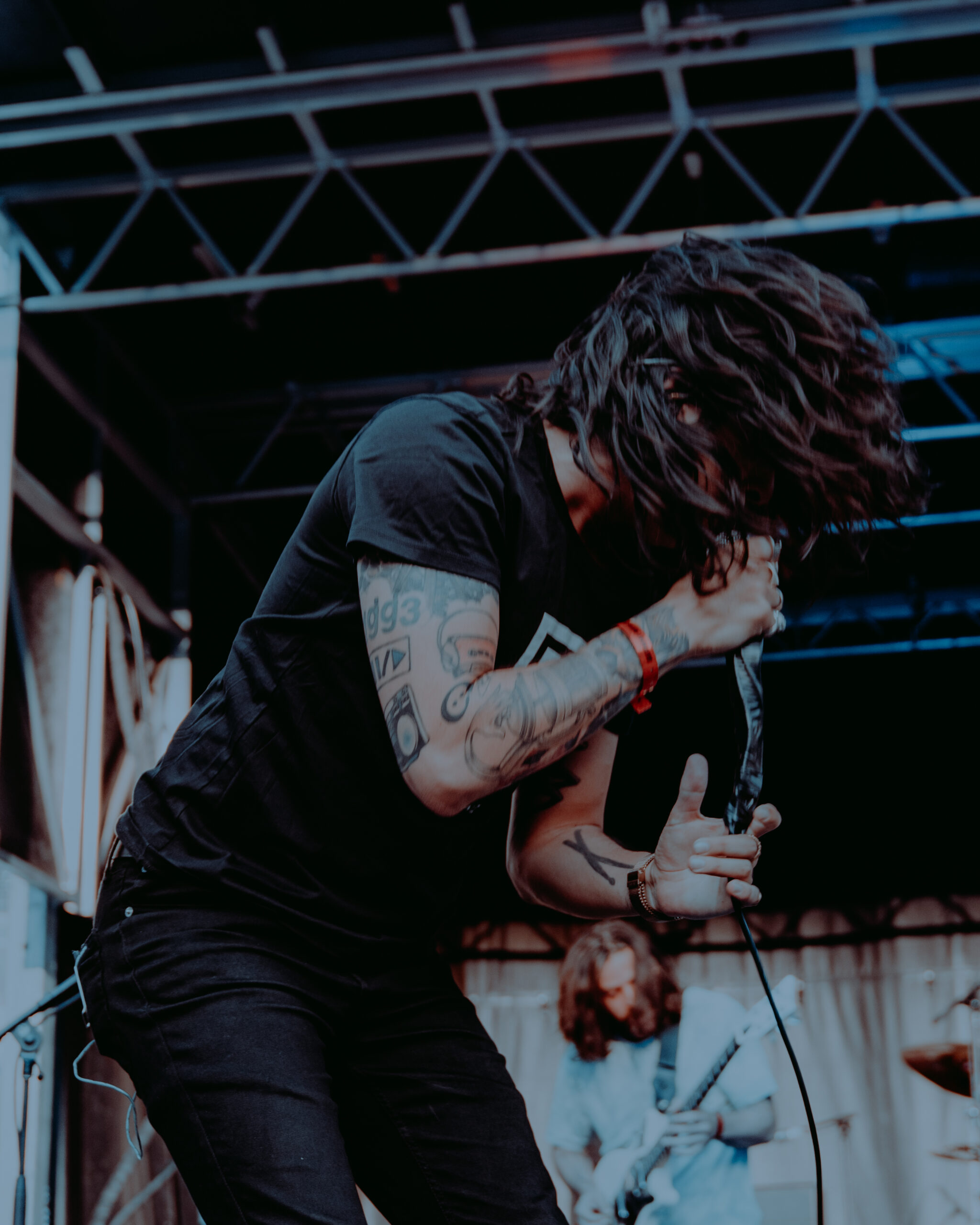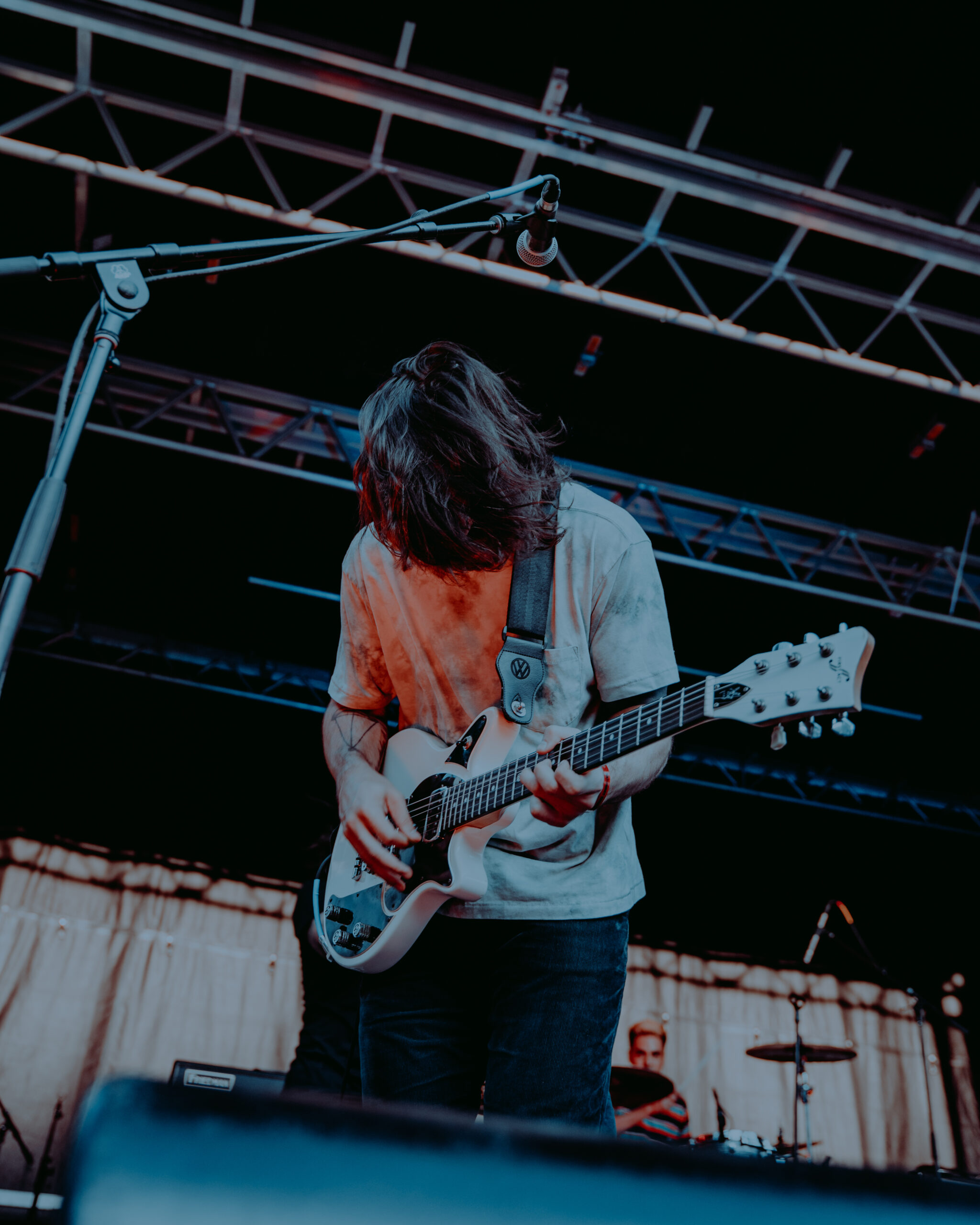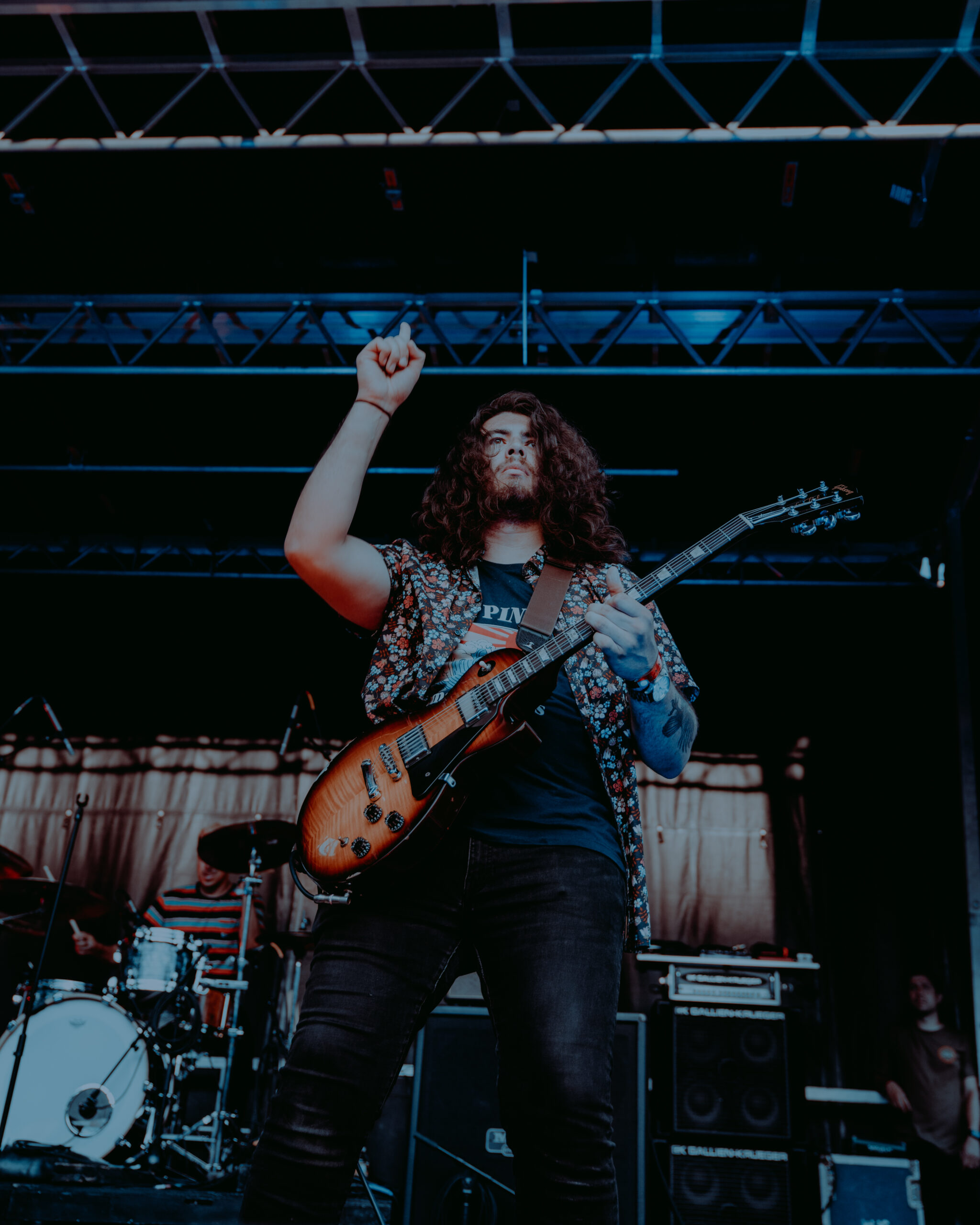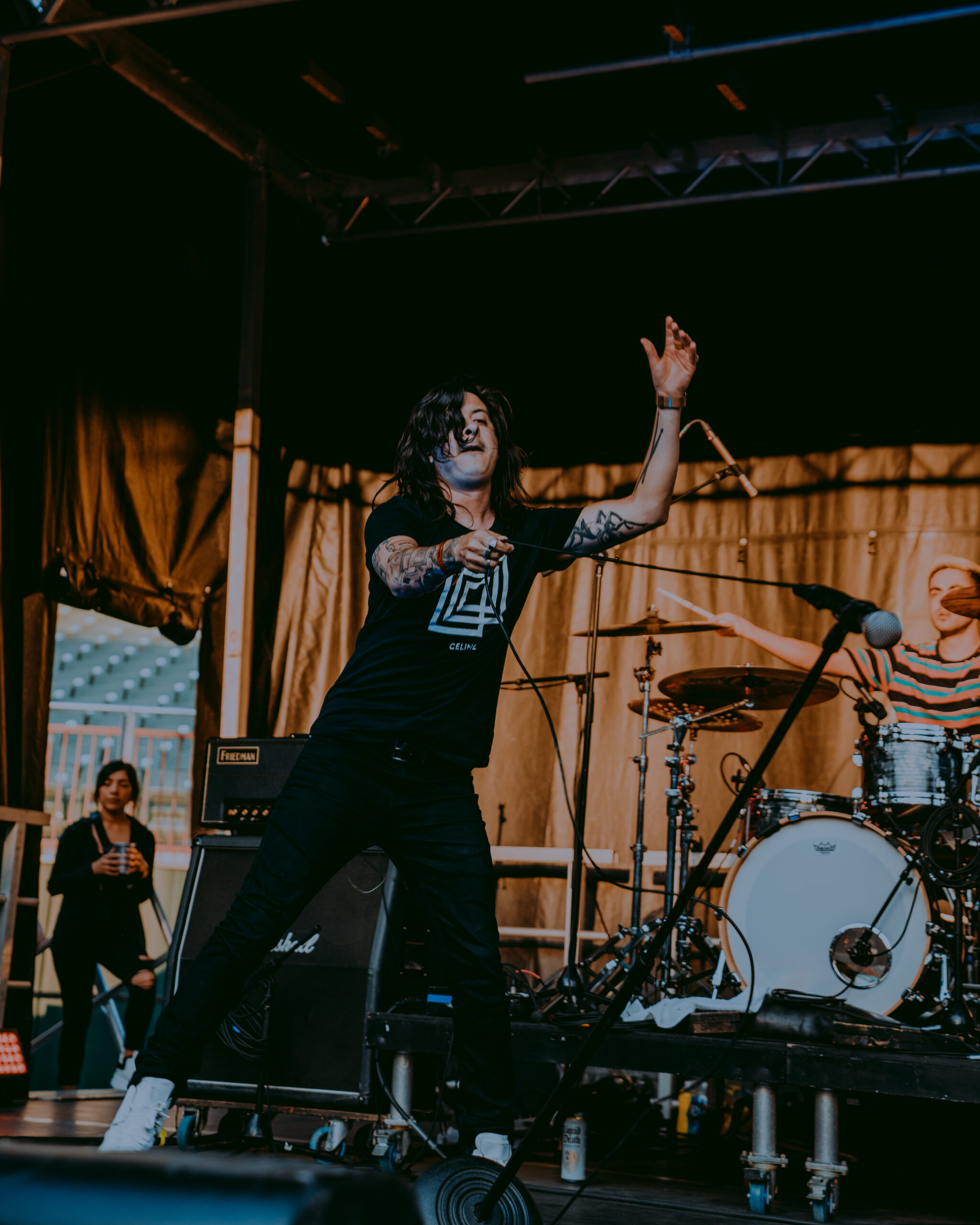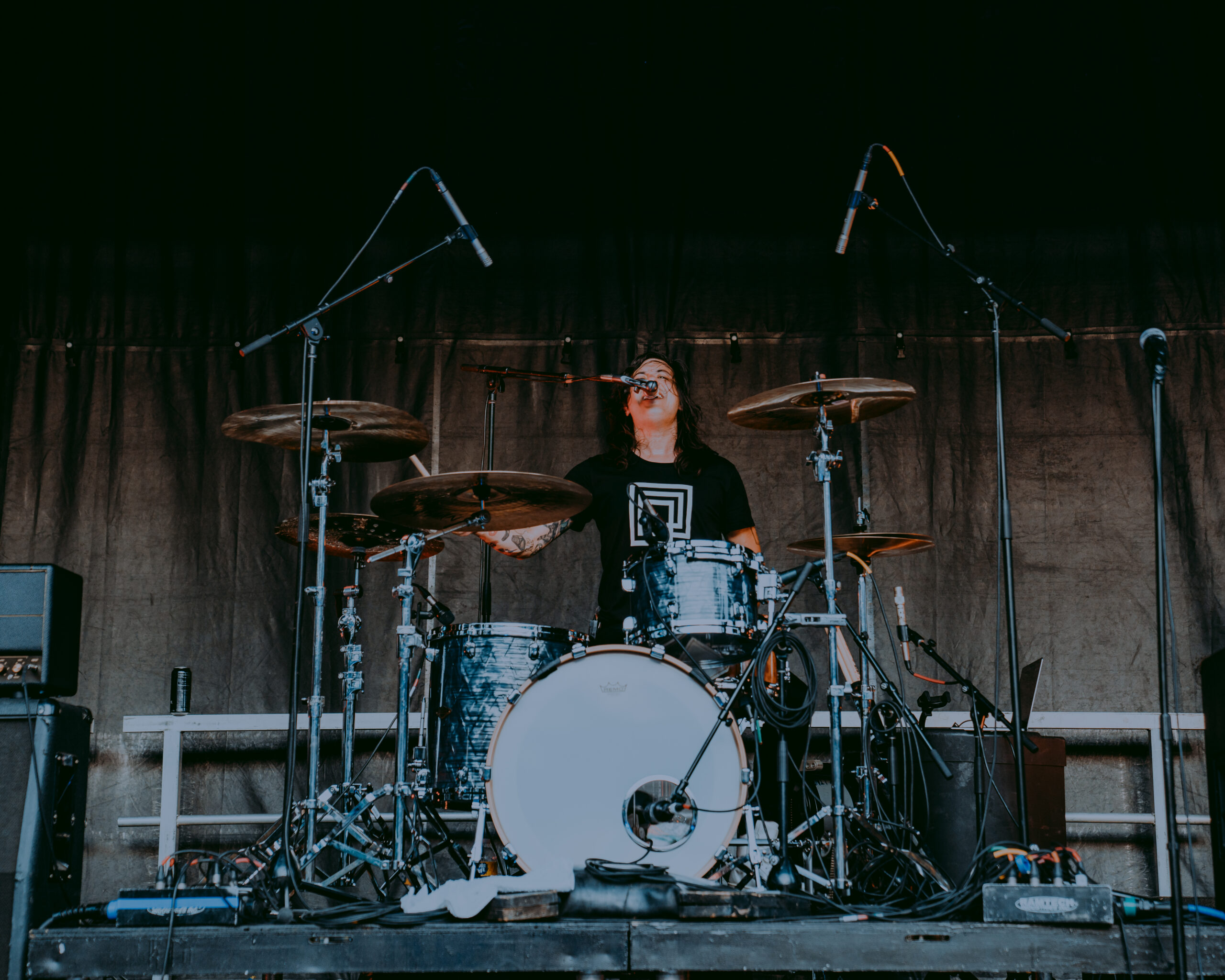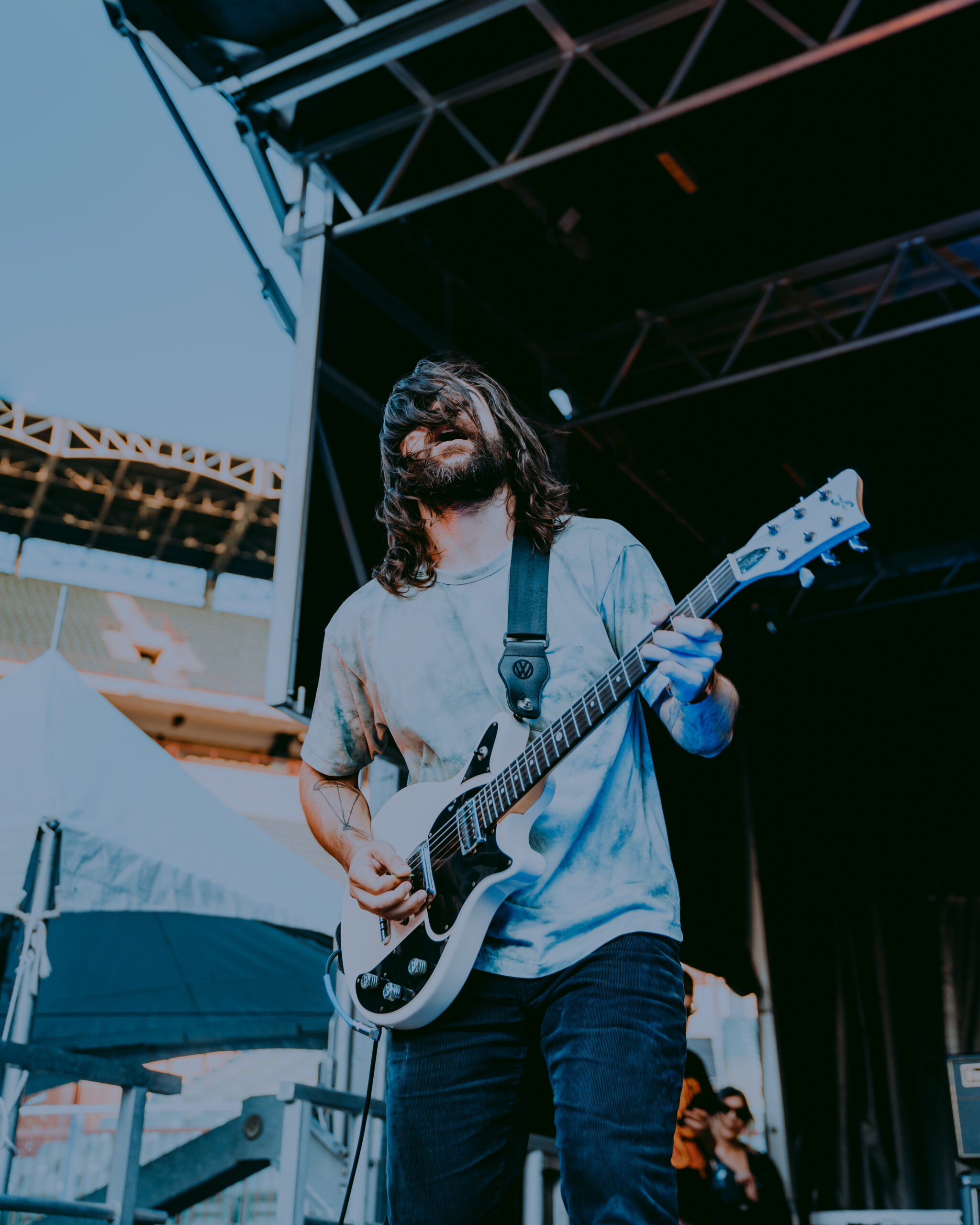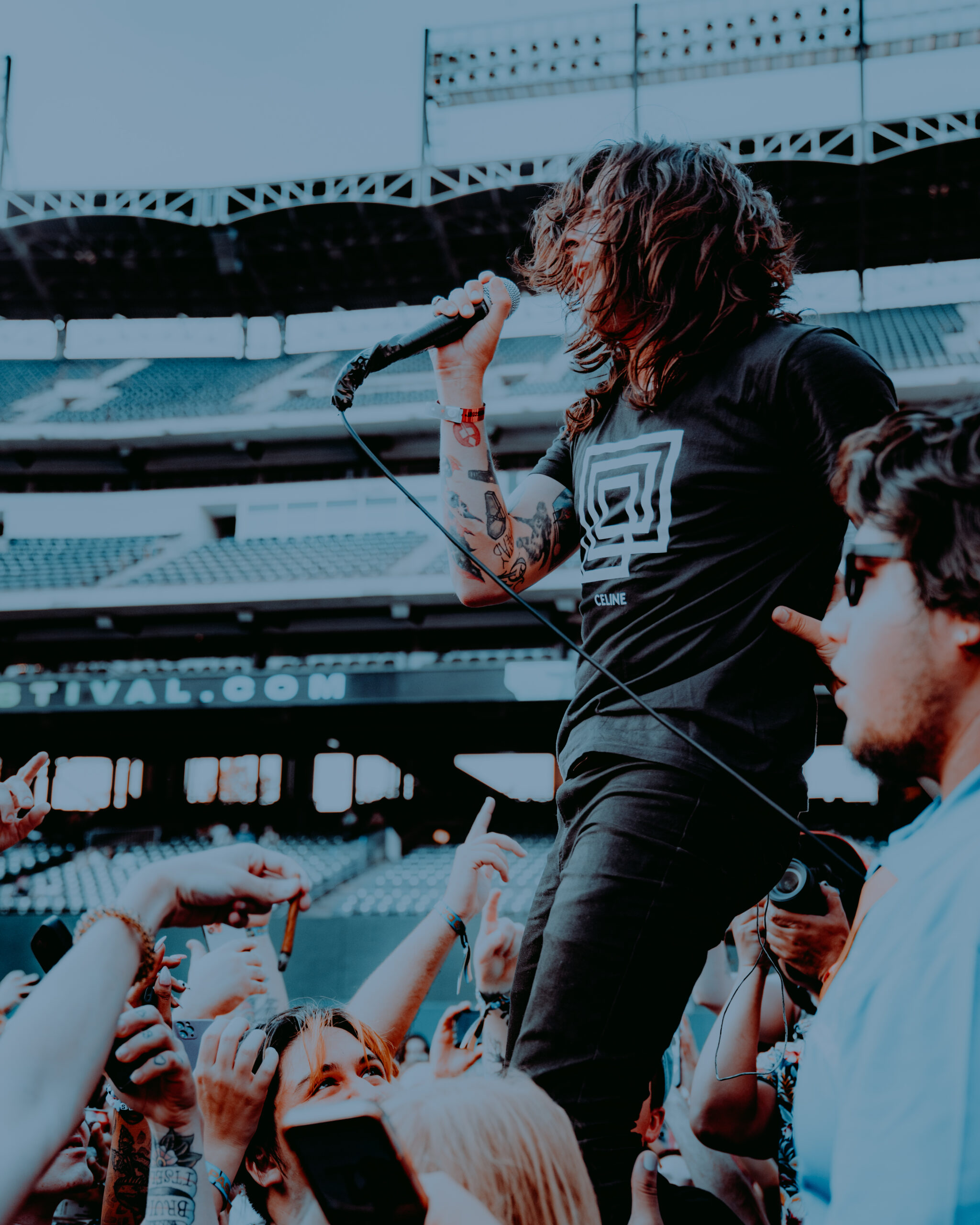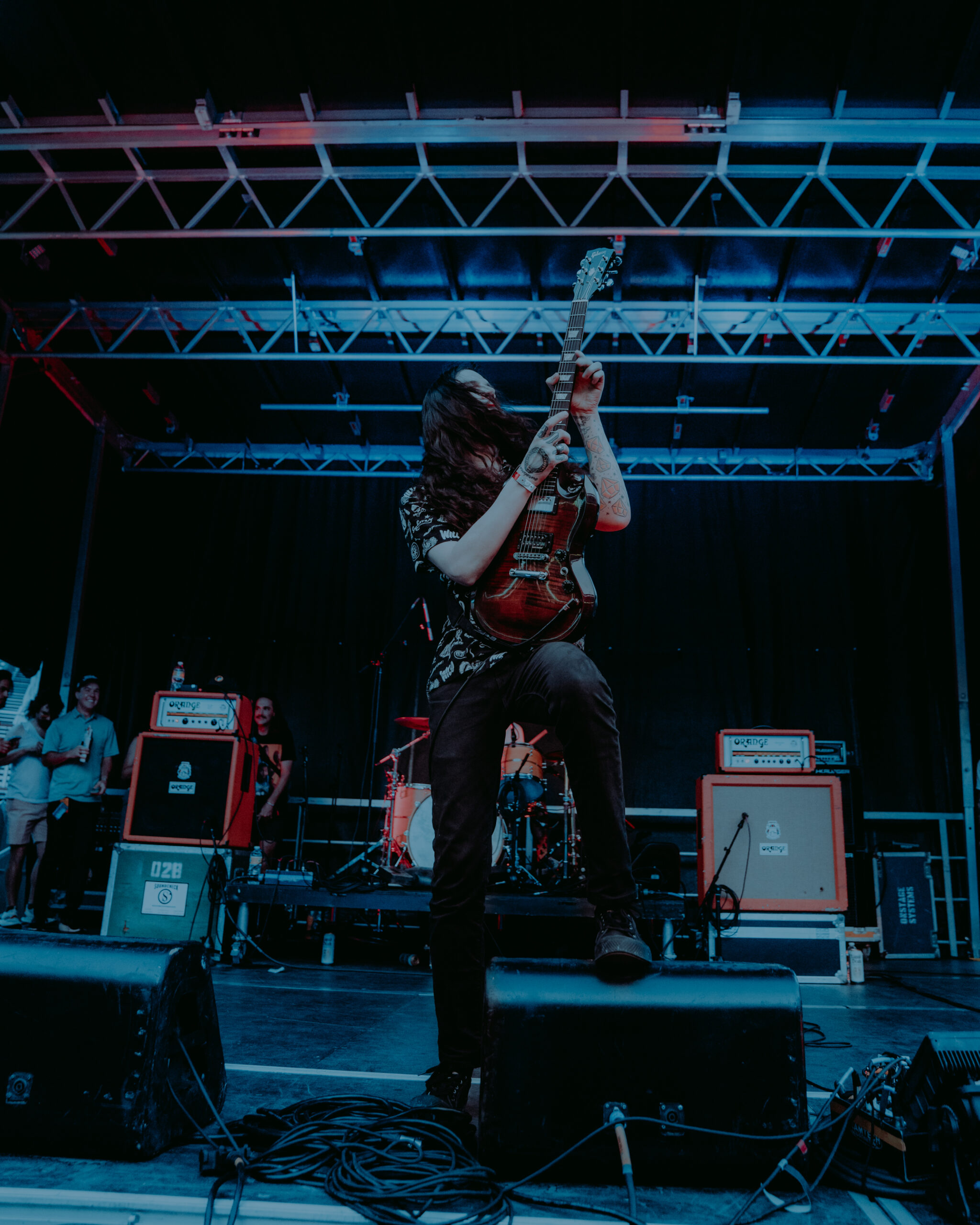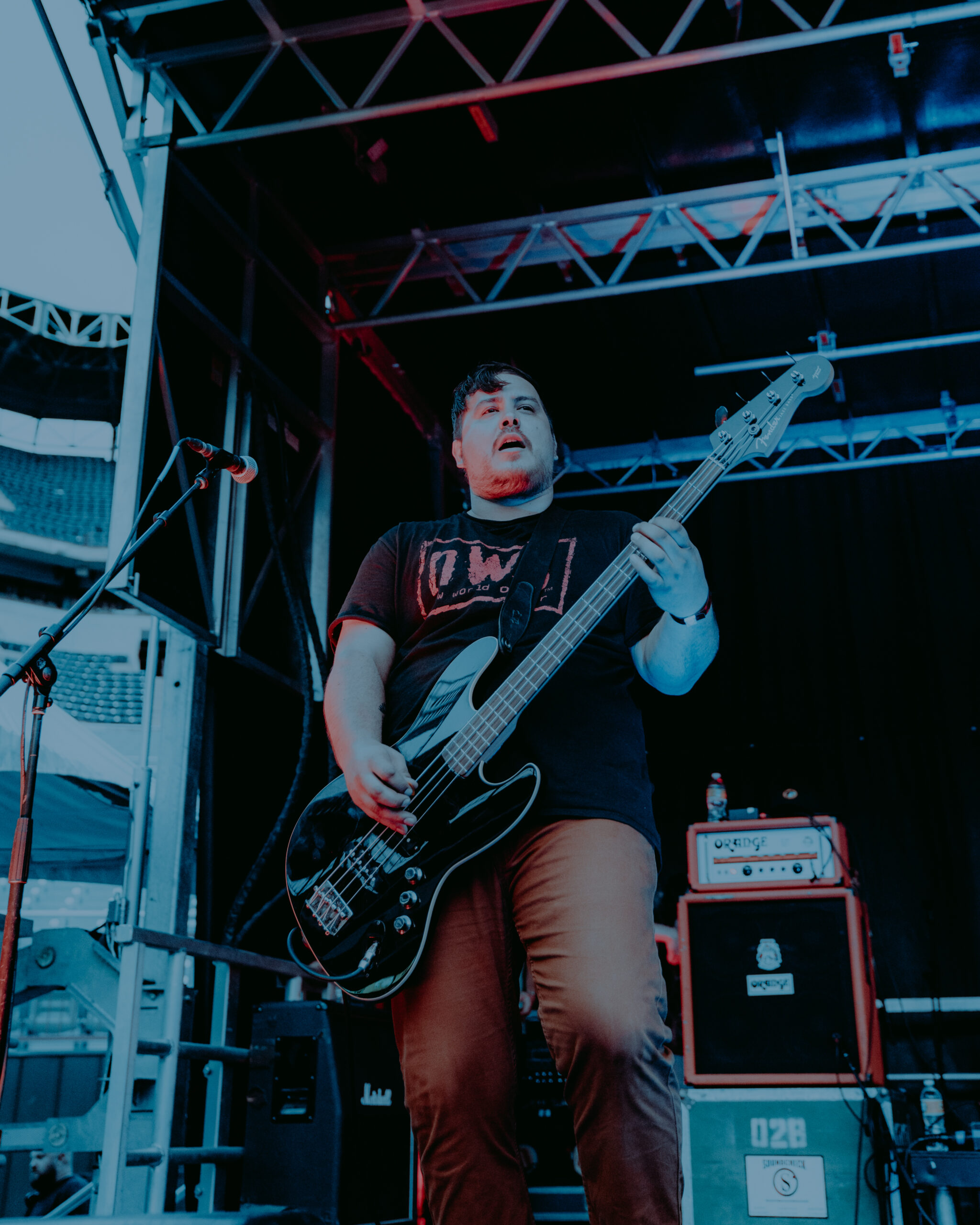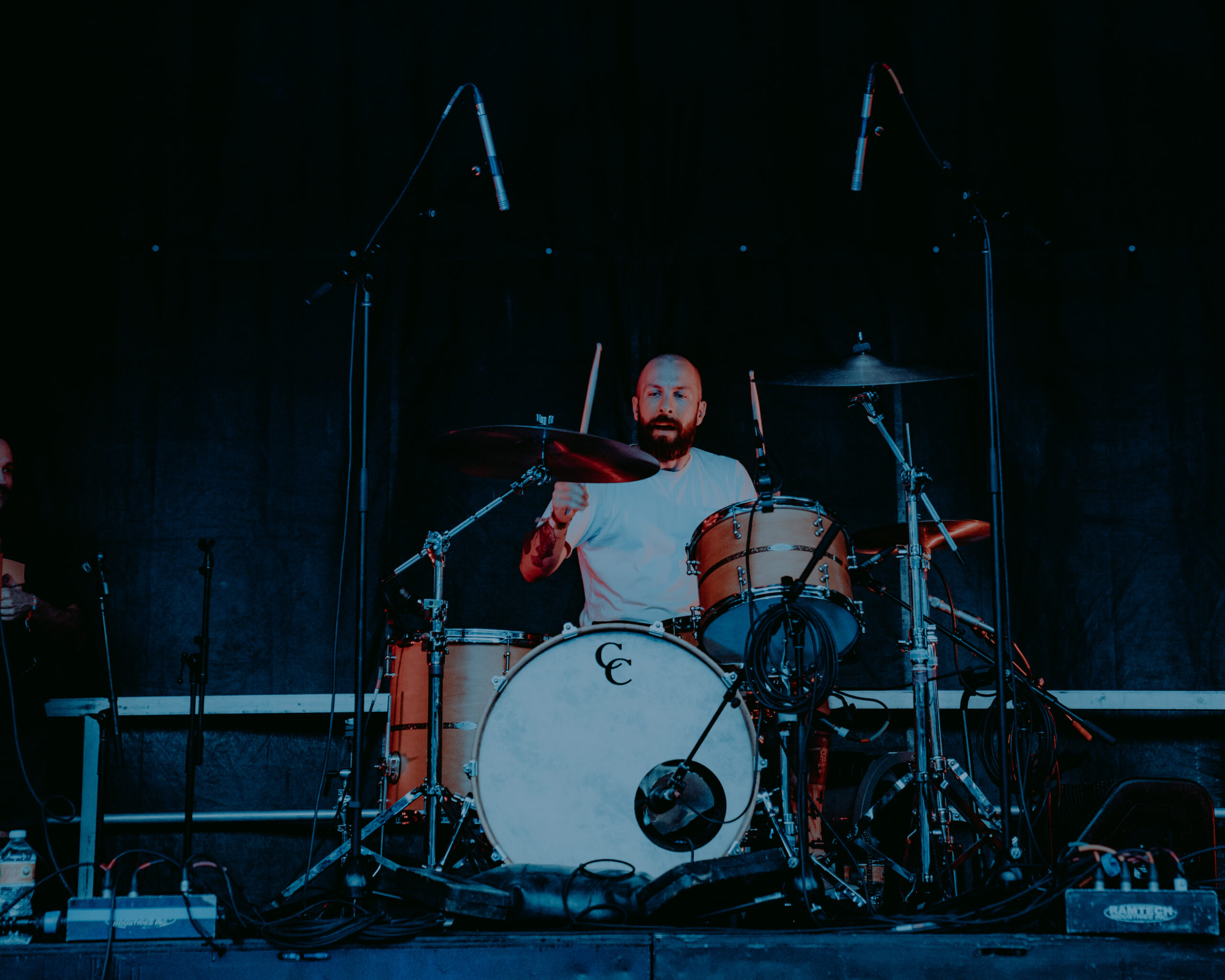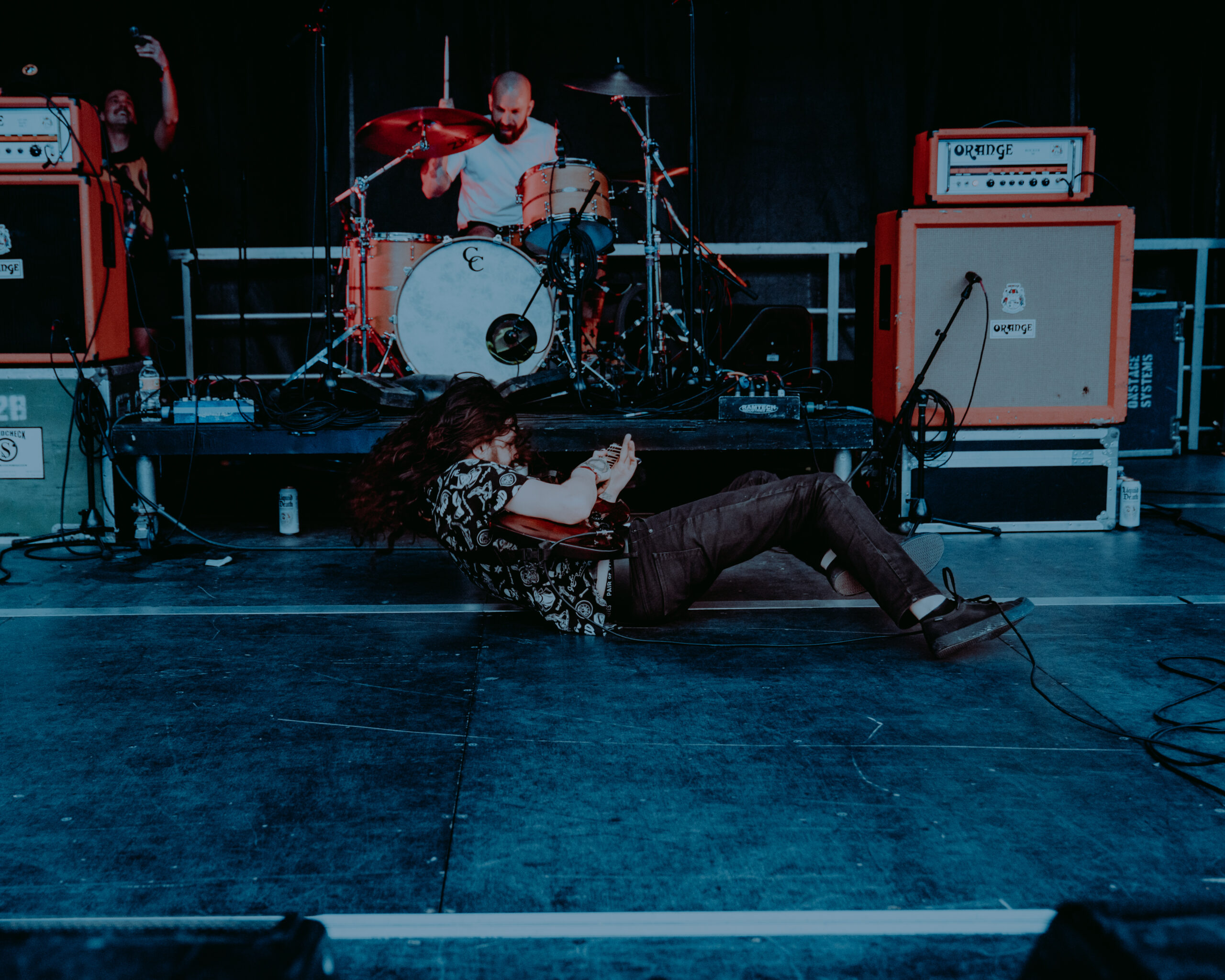 At this point in the day, we were ready to fill up on food and head out to our final sets of the night. We hit up Vegan Vibrations to refuel before heading out to the Hot Topic and Idobi stage right next to the truck to catch nothing, nowhere and hellogoodbye. While nothing, nowhere's bass was overpowering the earplugs we had in, it was an incredible set to watch before catching hellogoodbye lakeside as the sun set on day two.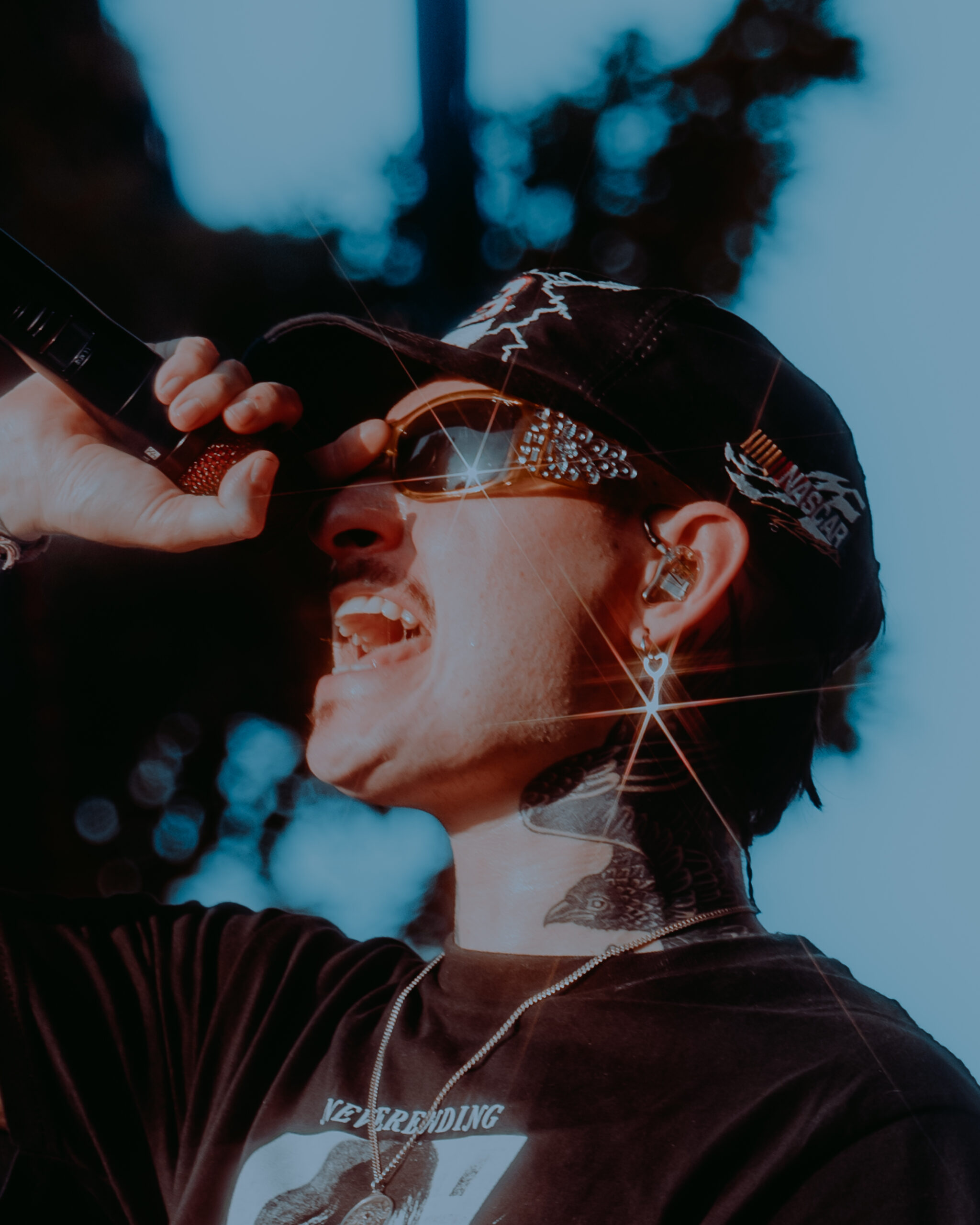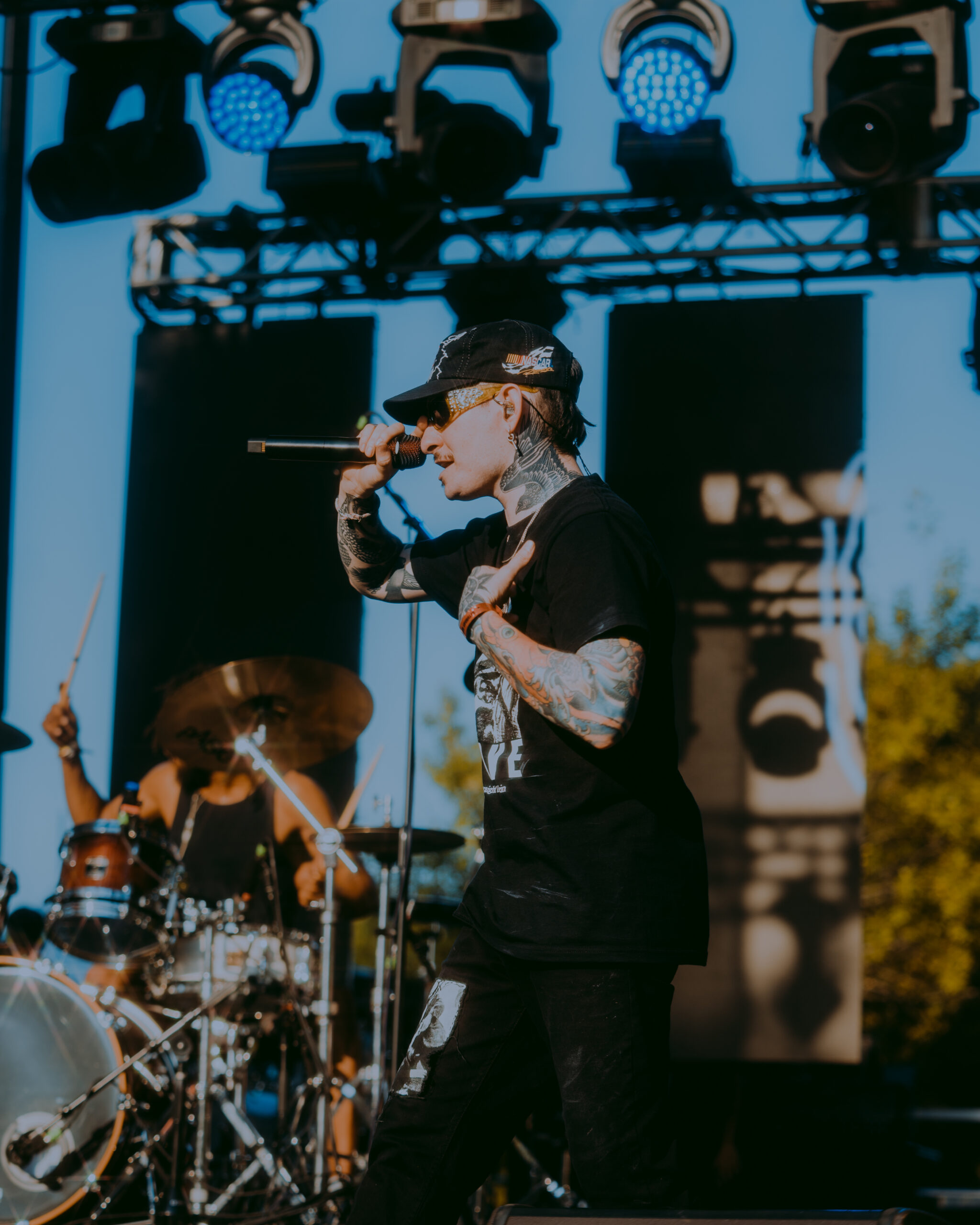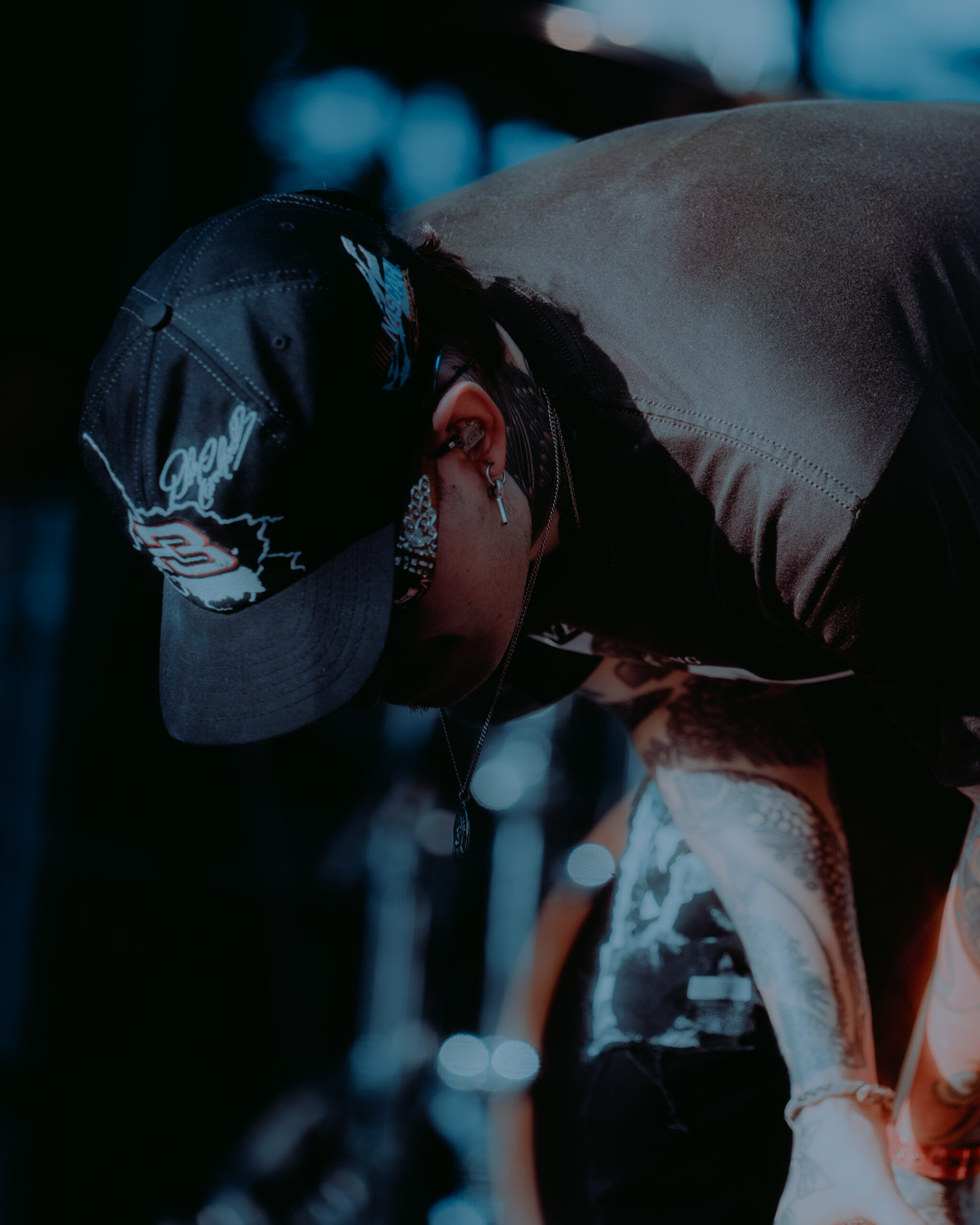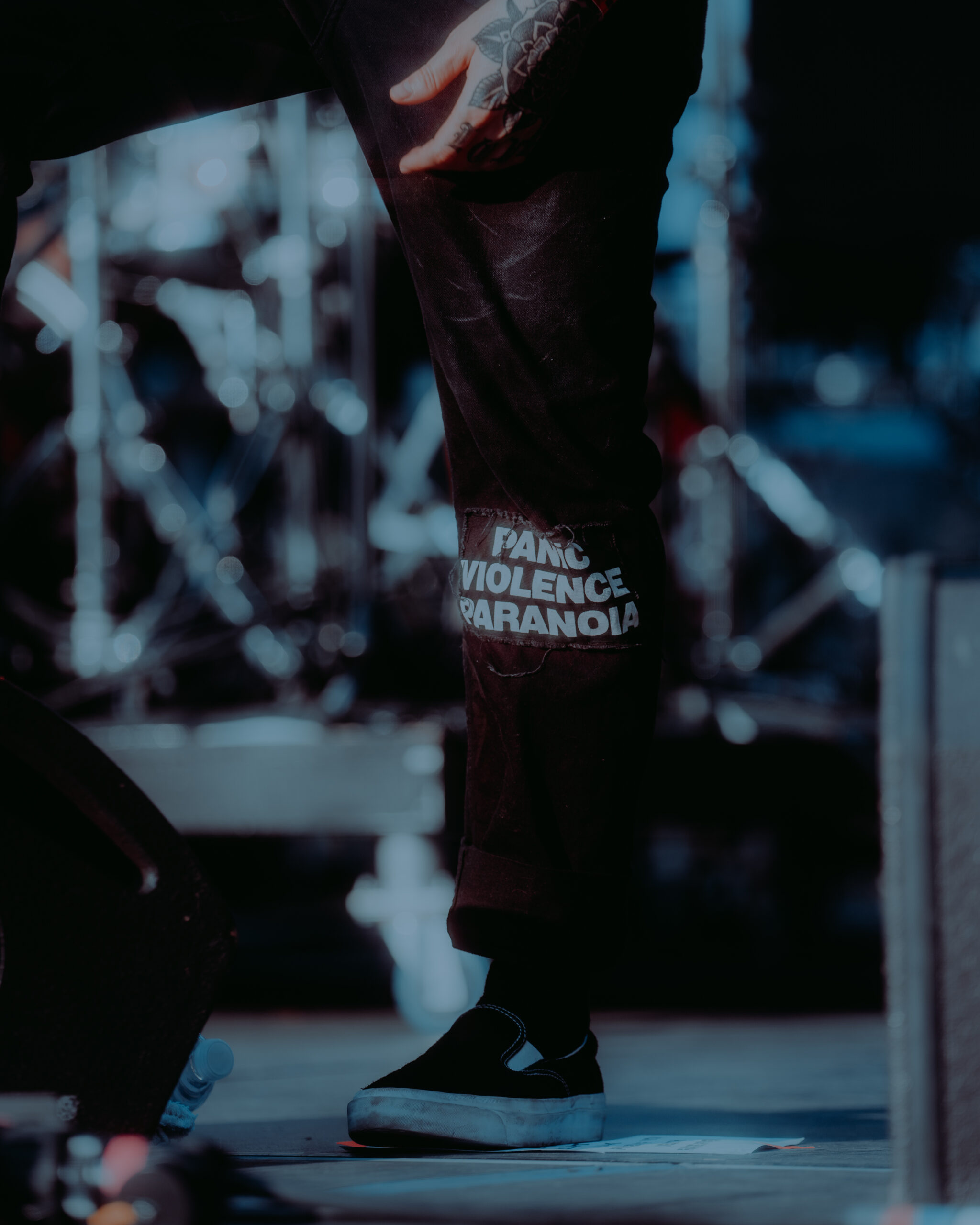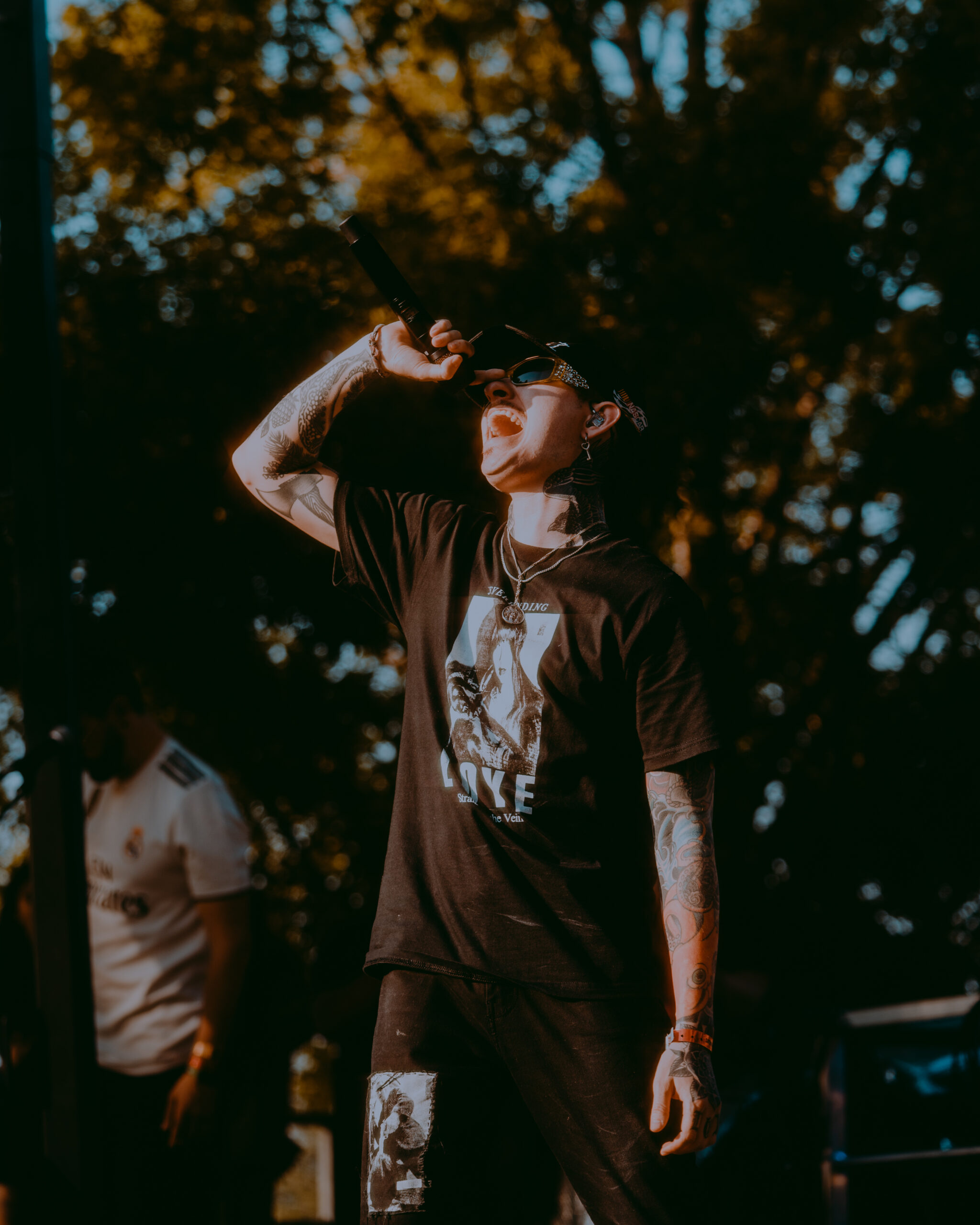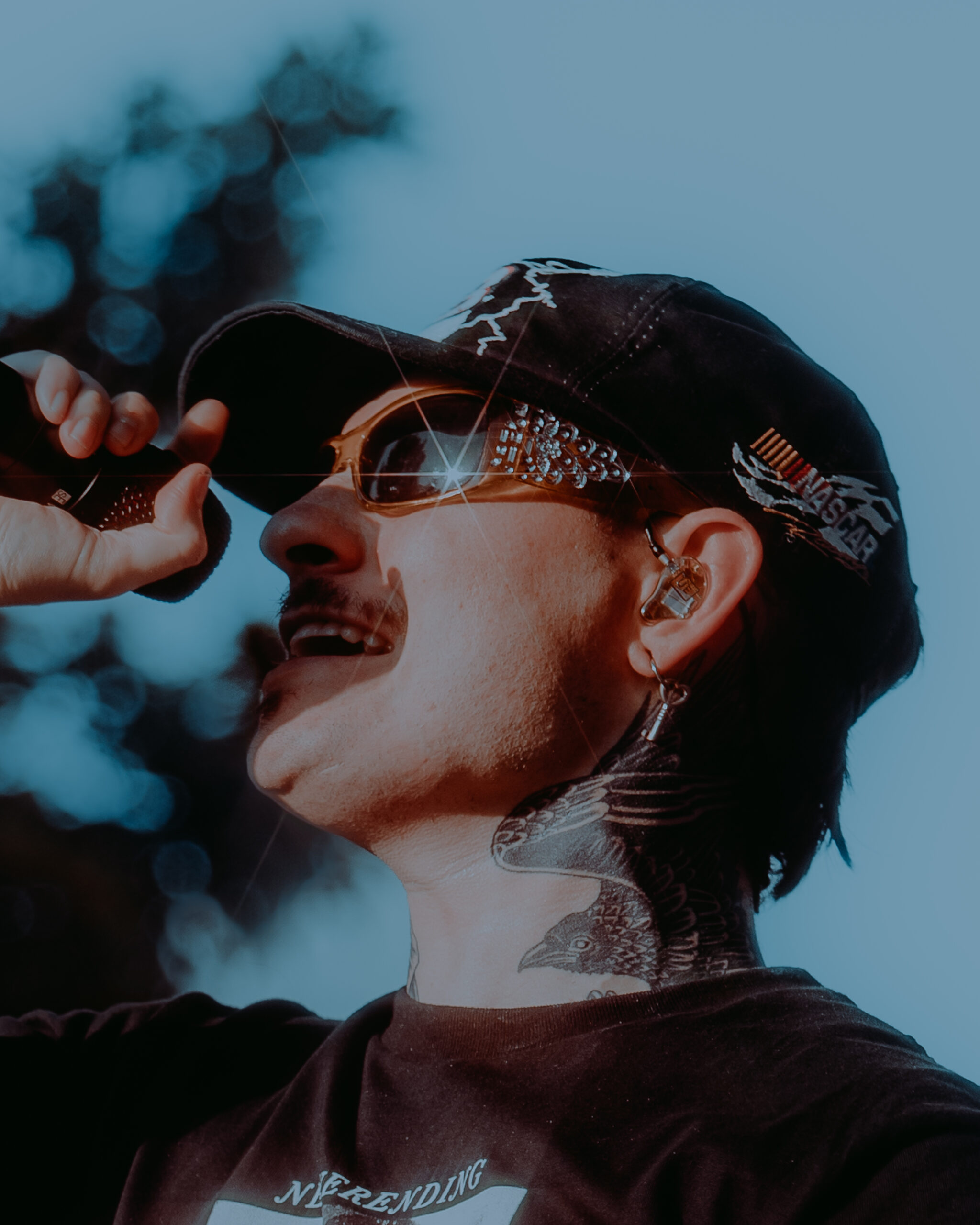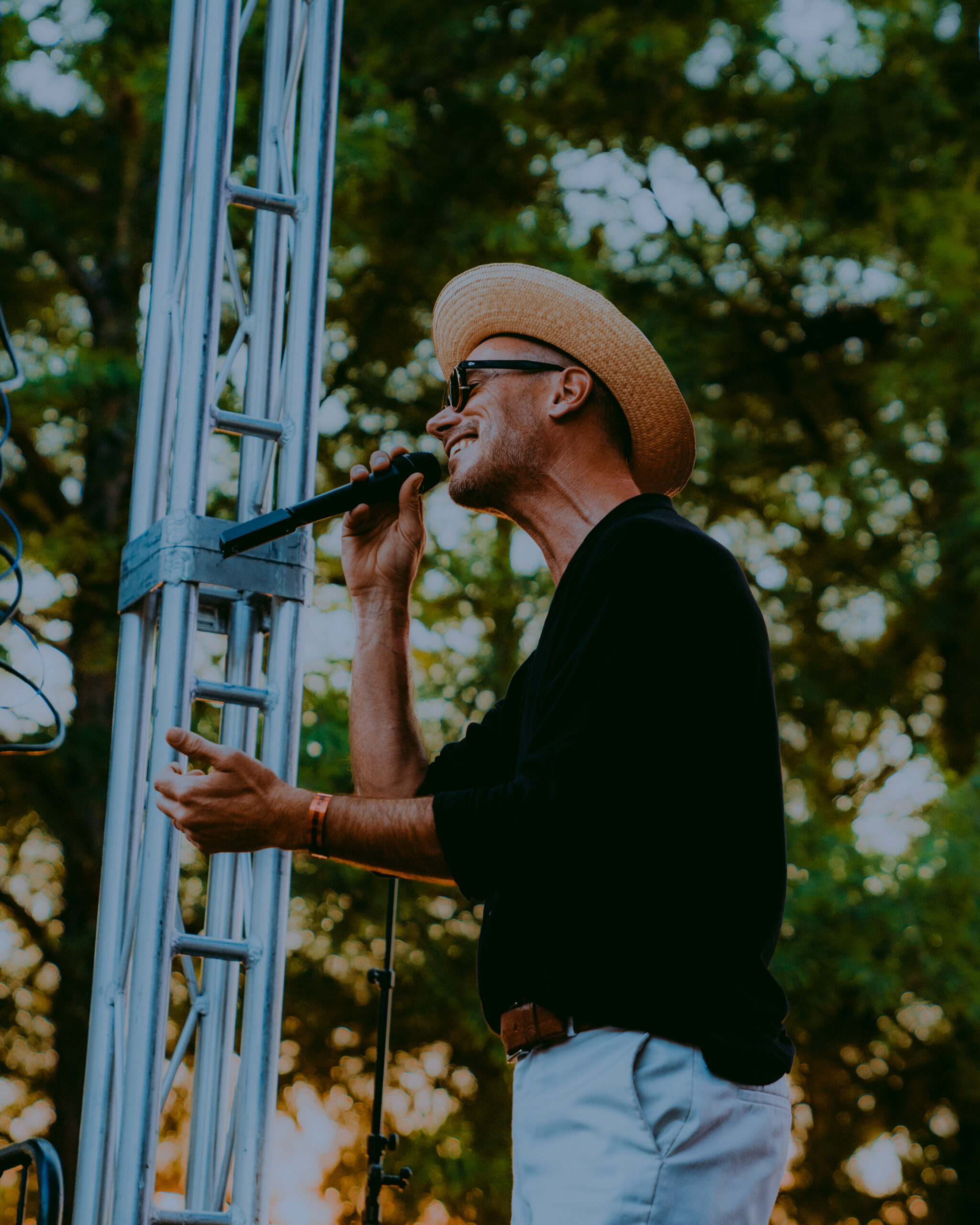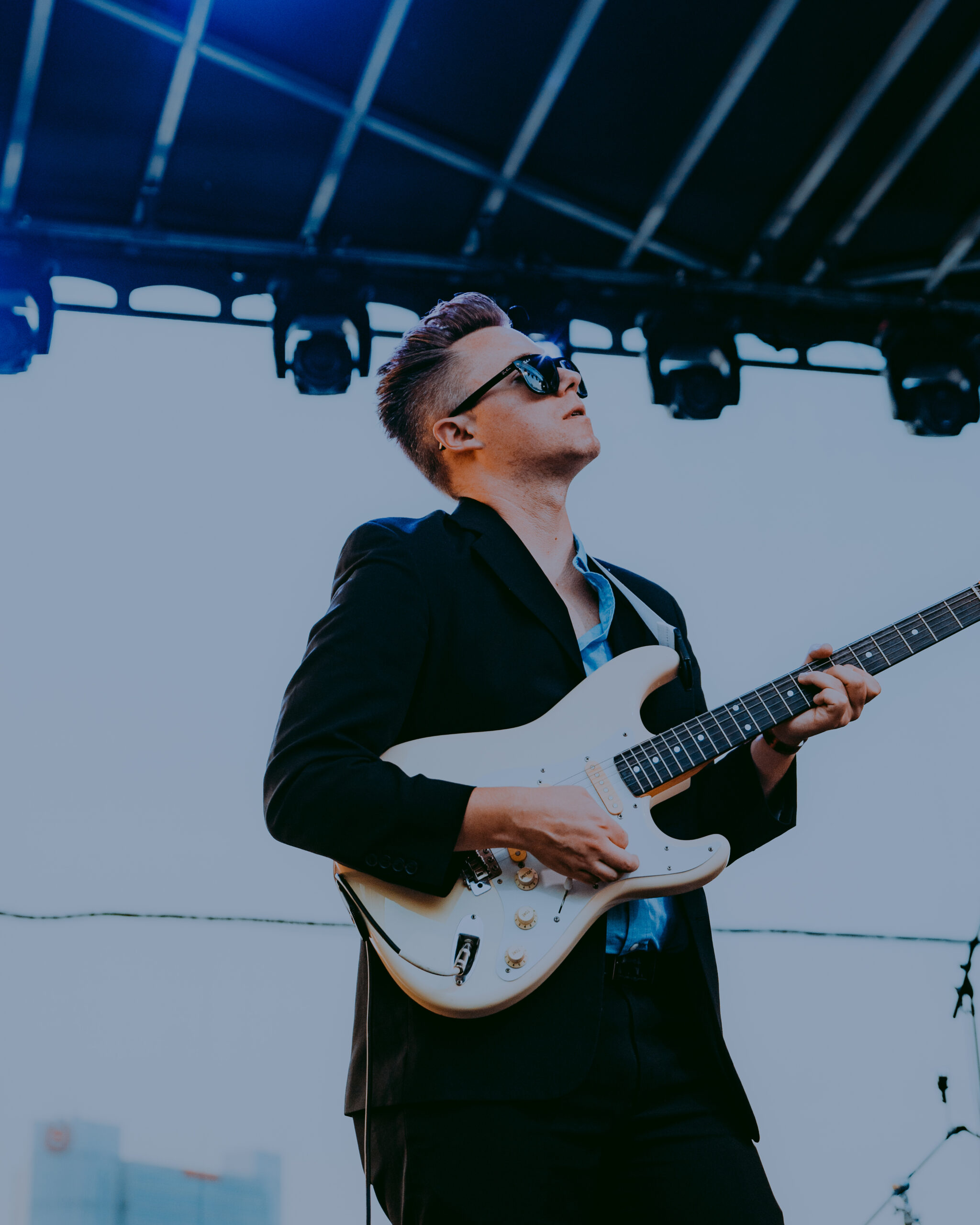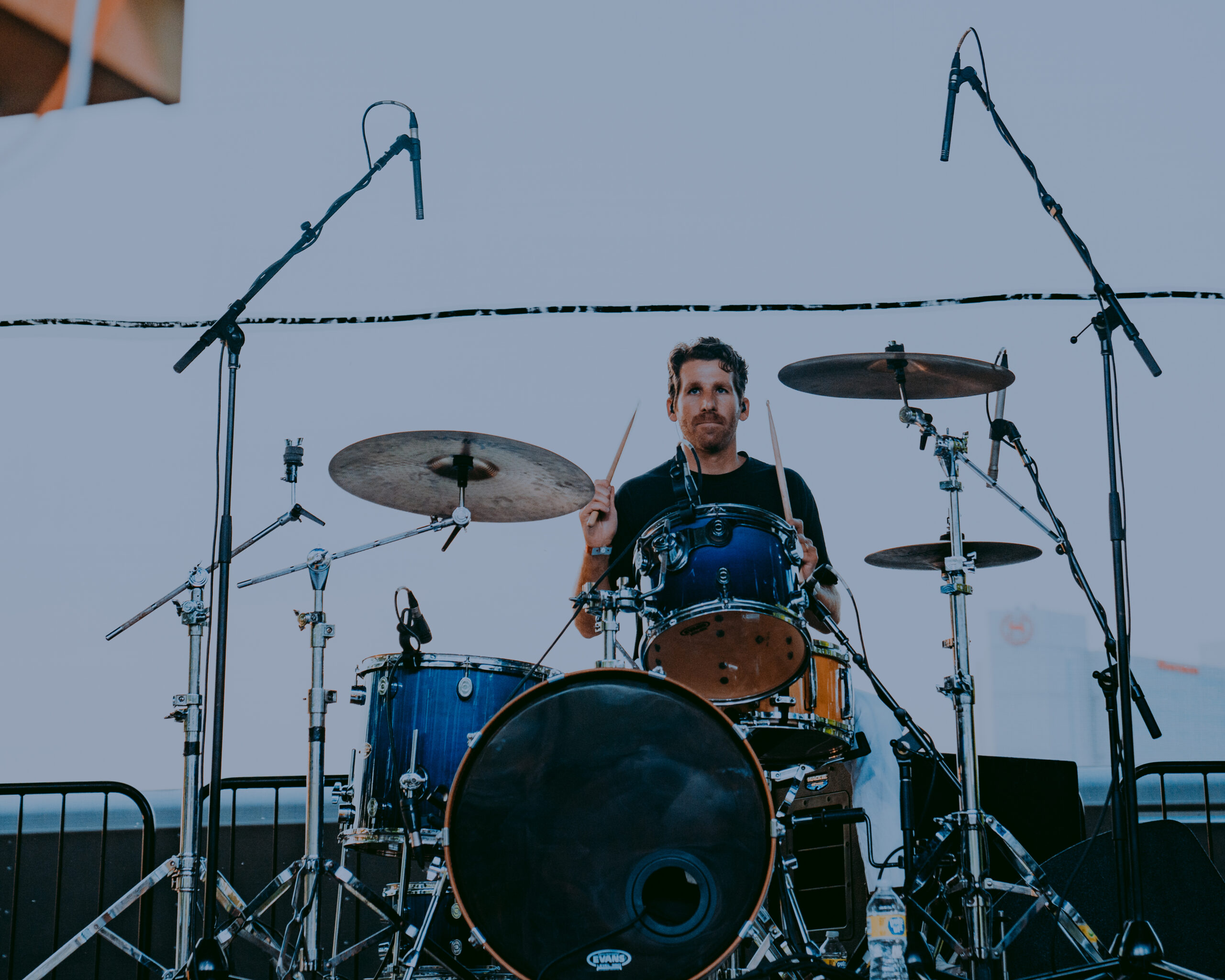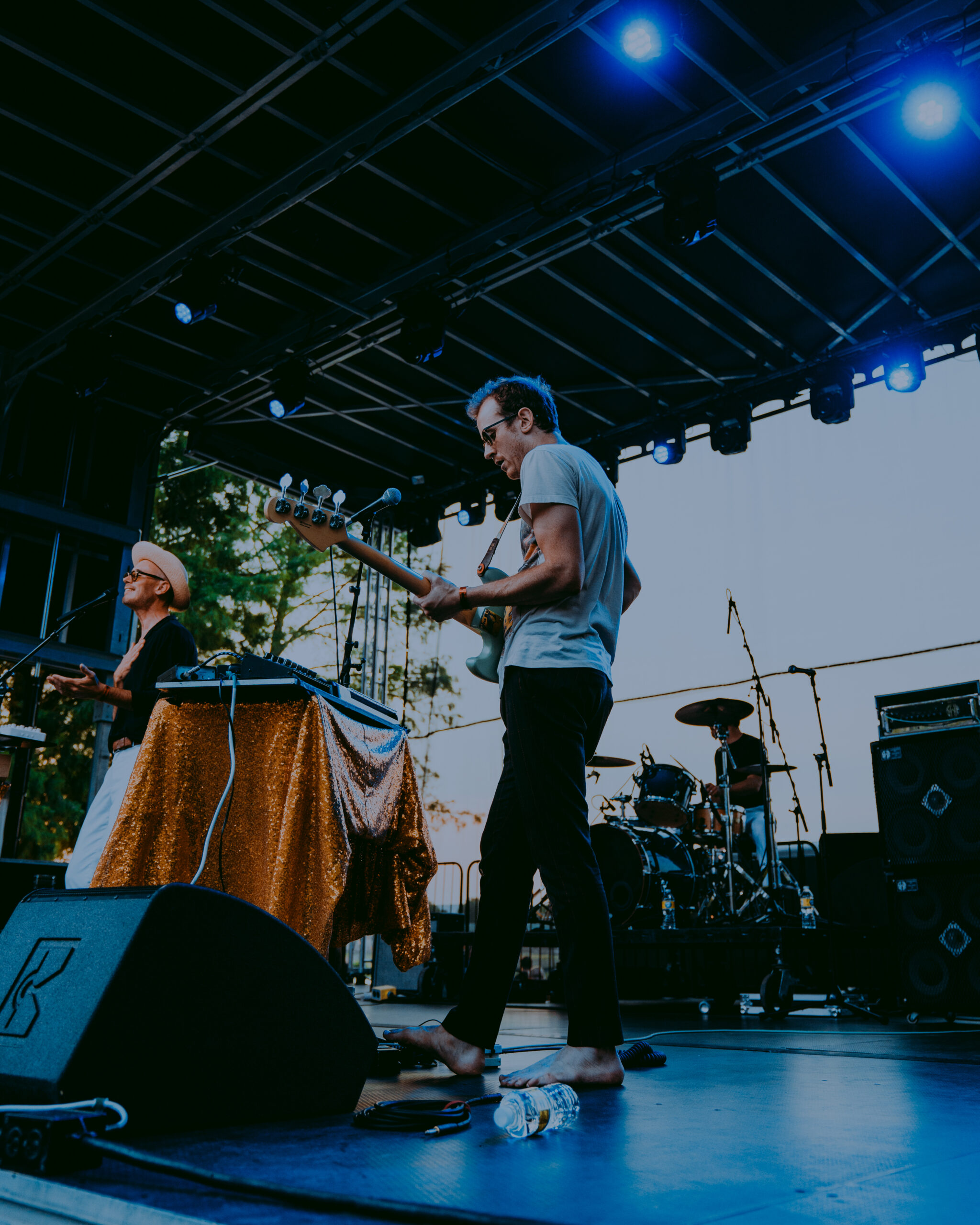 You may have seen the video circulating of Polyphia's drummer losing his in ear mid set and his drum tech helping keep tempo by tapping his leg. We got to witness that happen and it bewildered us with such a display of musicianship. With the sun beyond the horizon for the day, we were ok with getting some pit action in. After snagging some shots of Kentucky hardcore legends Knocked Loose, we put our gear down and made way into the pit for Counting Worms.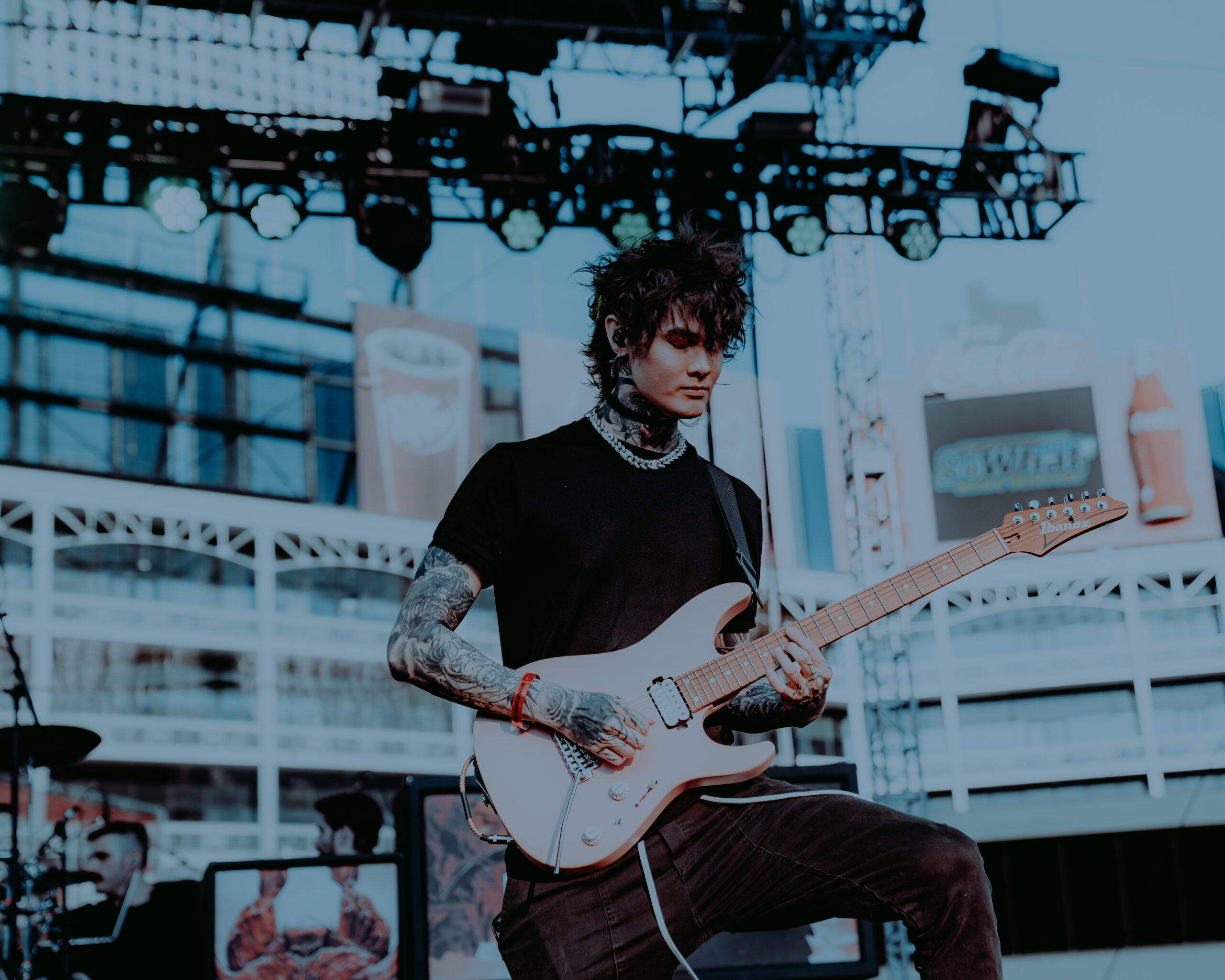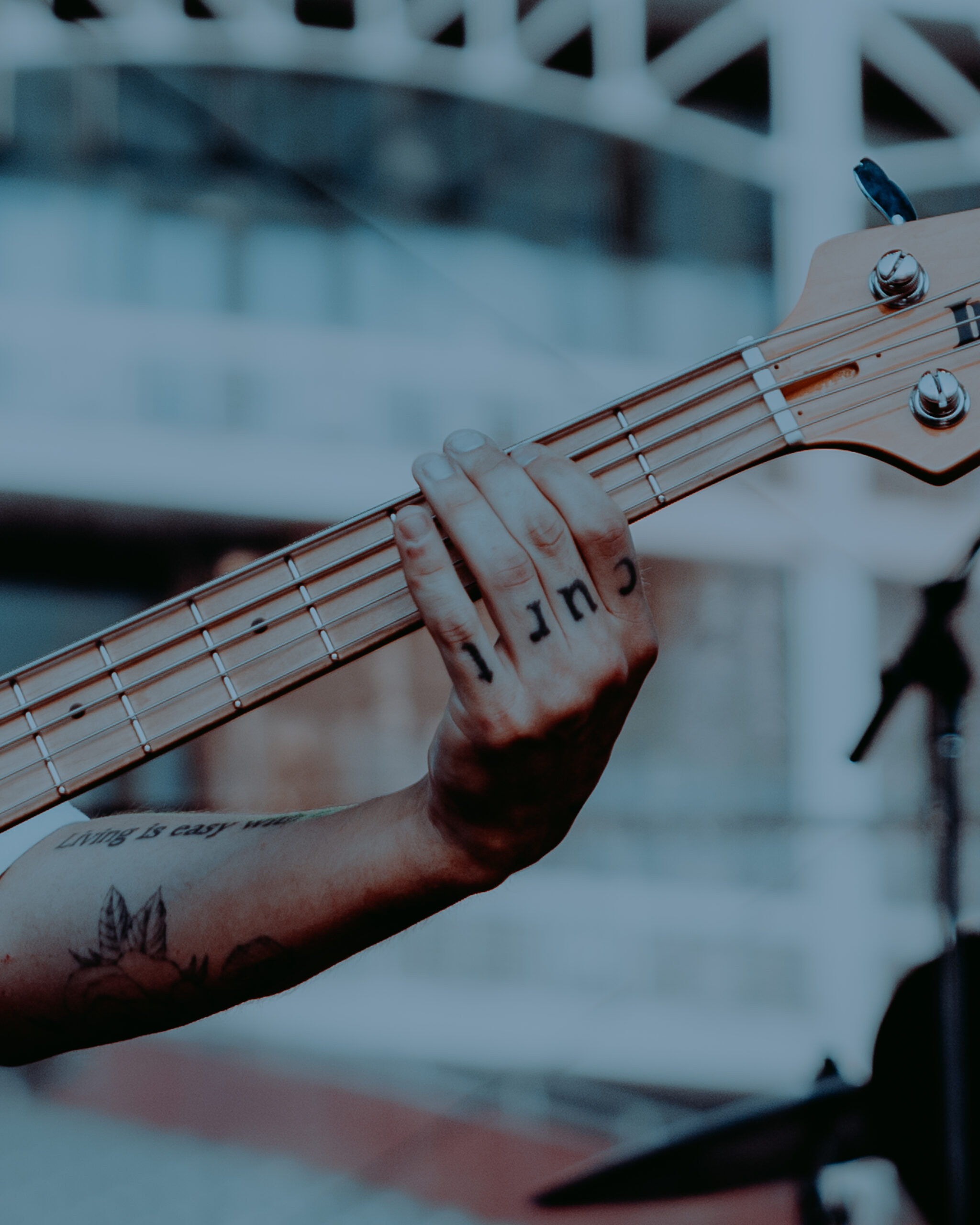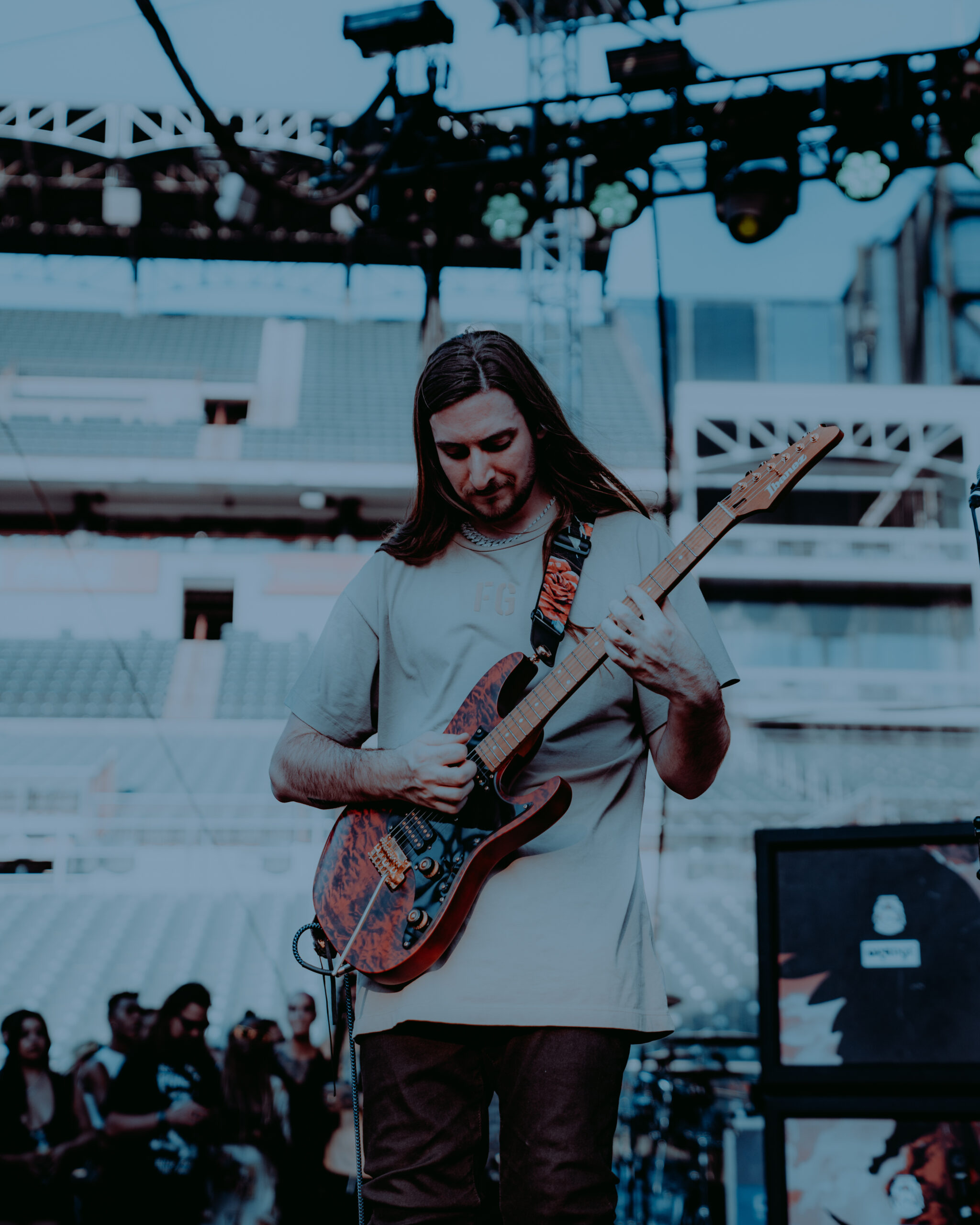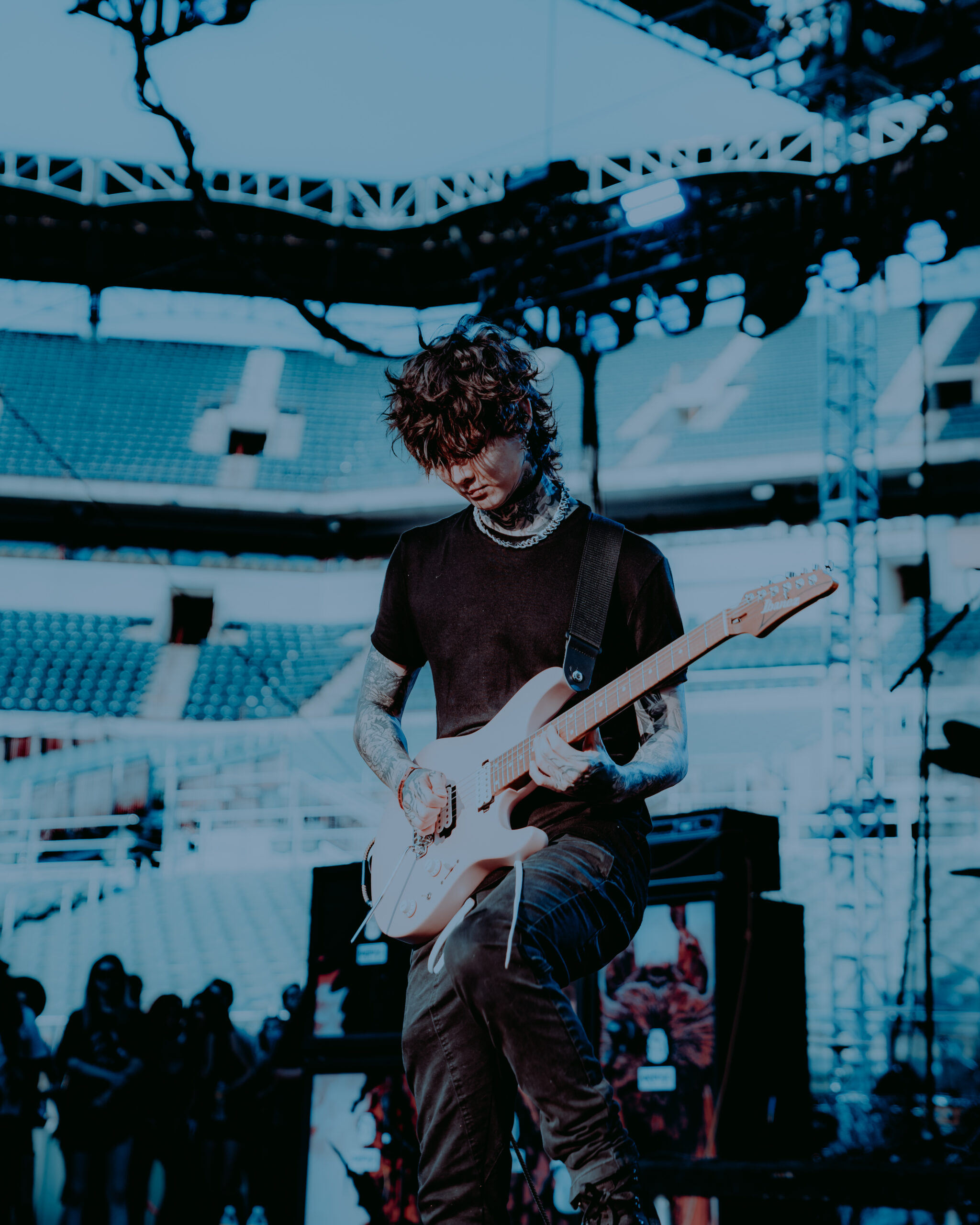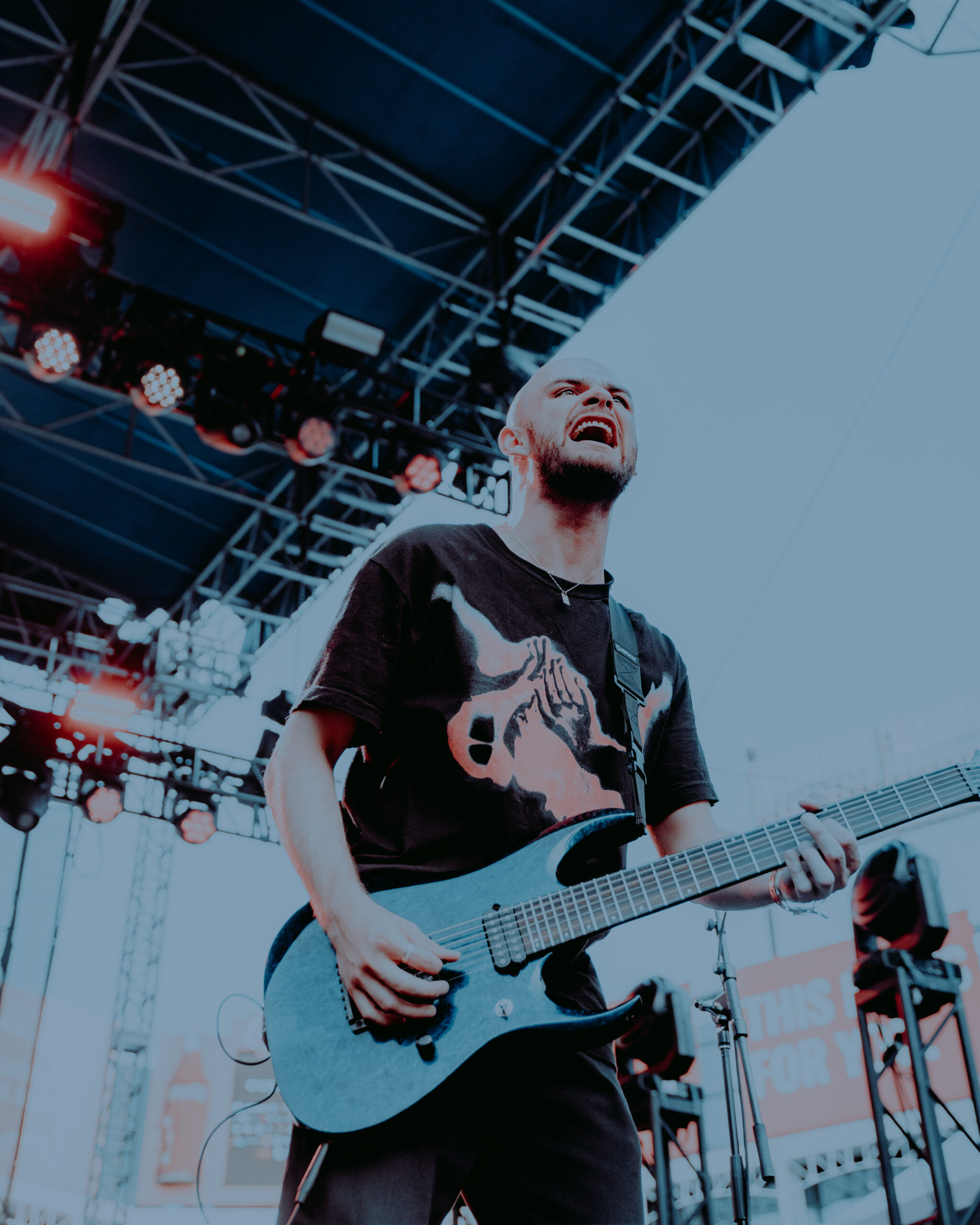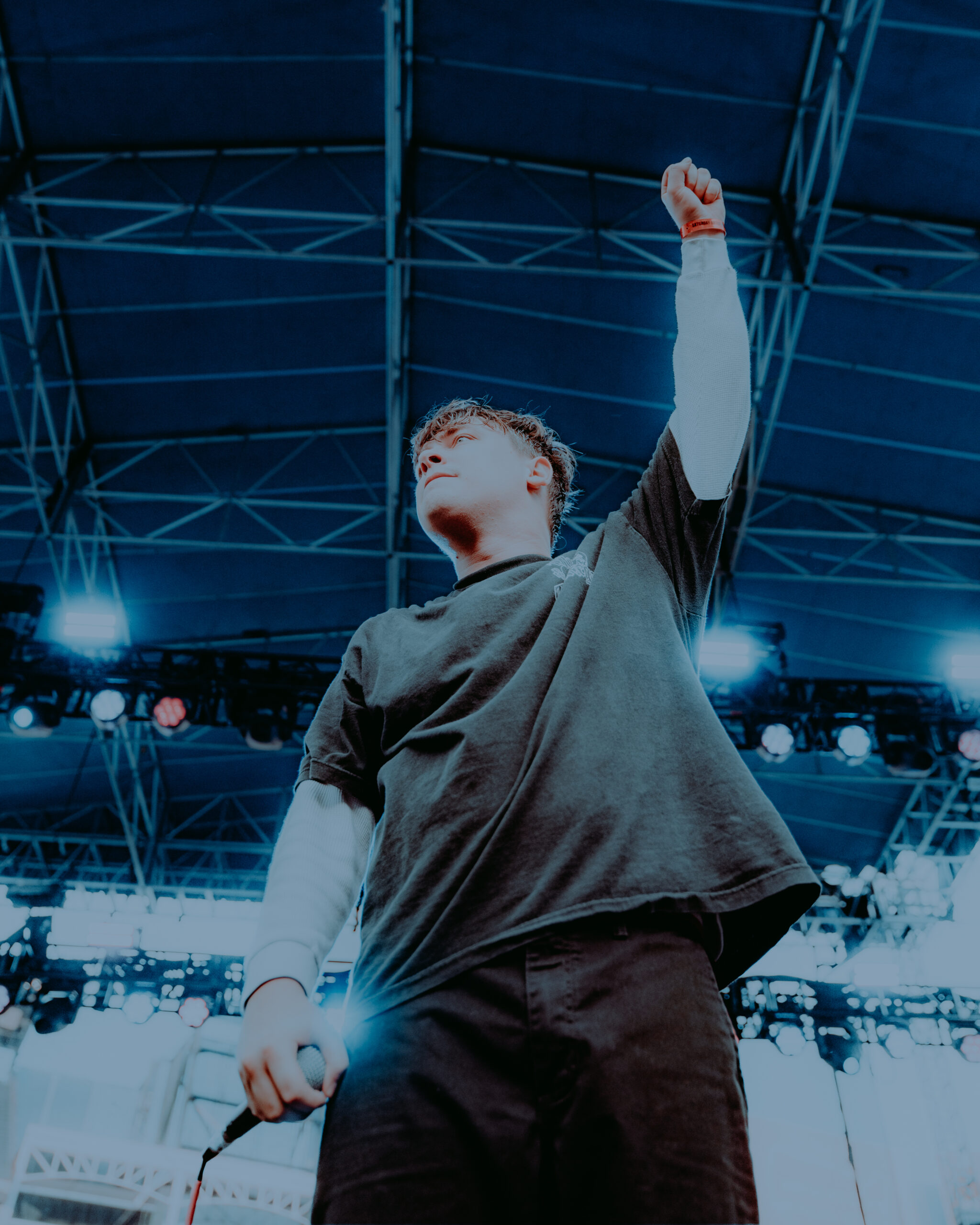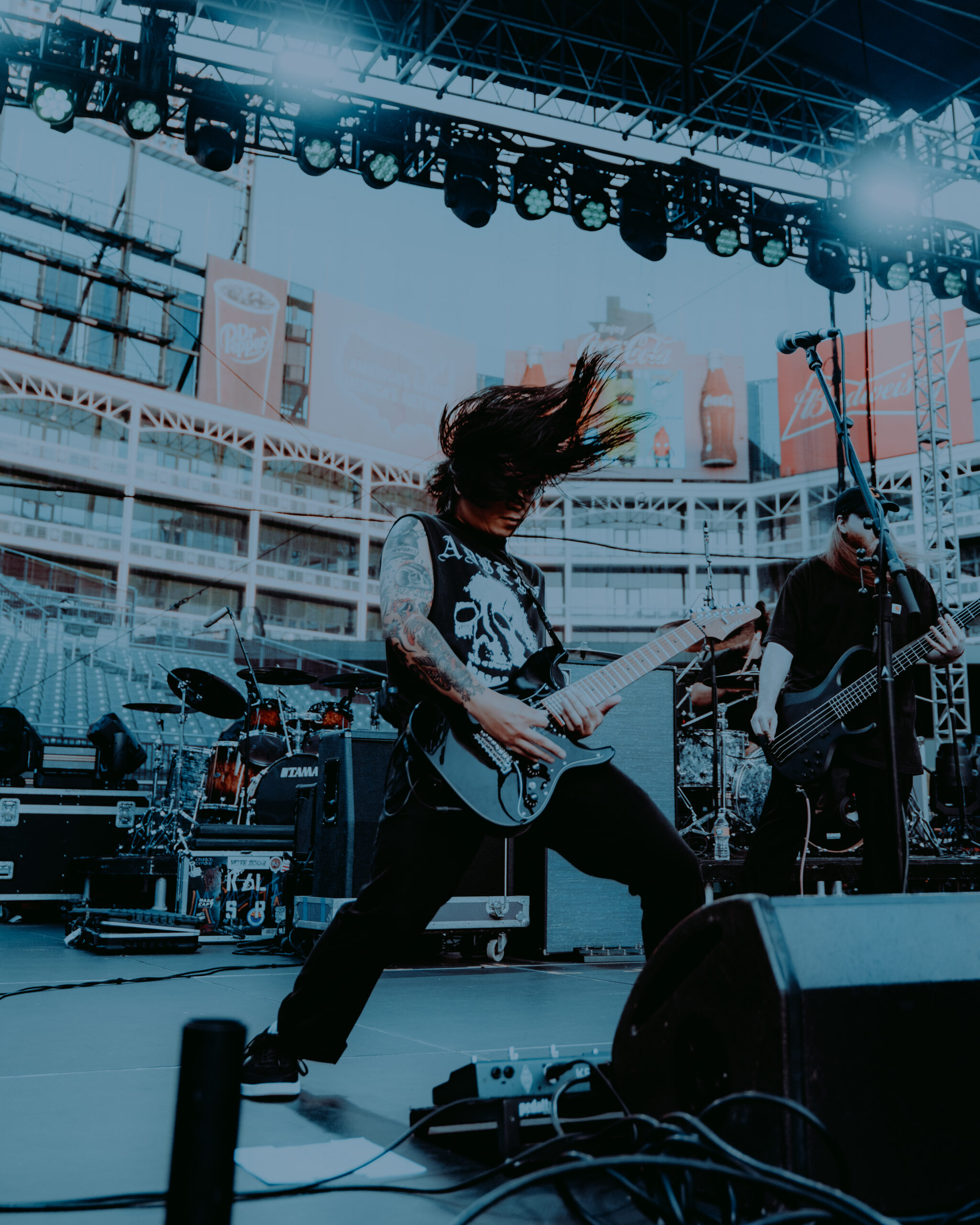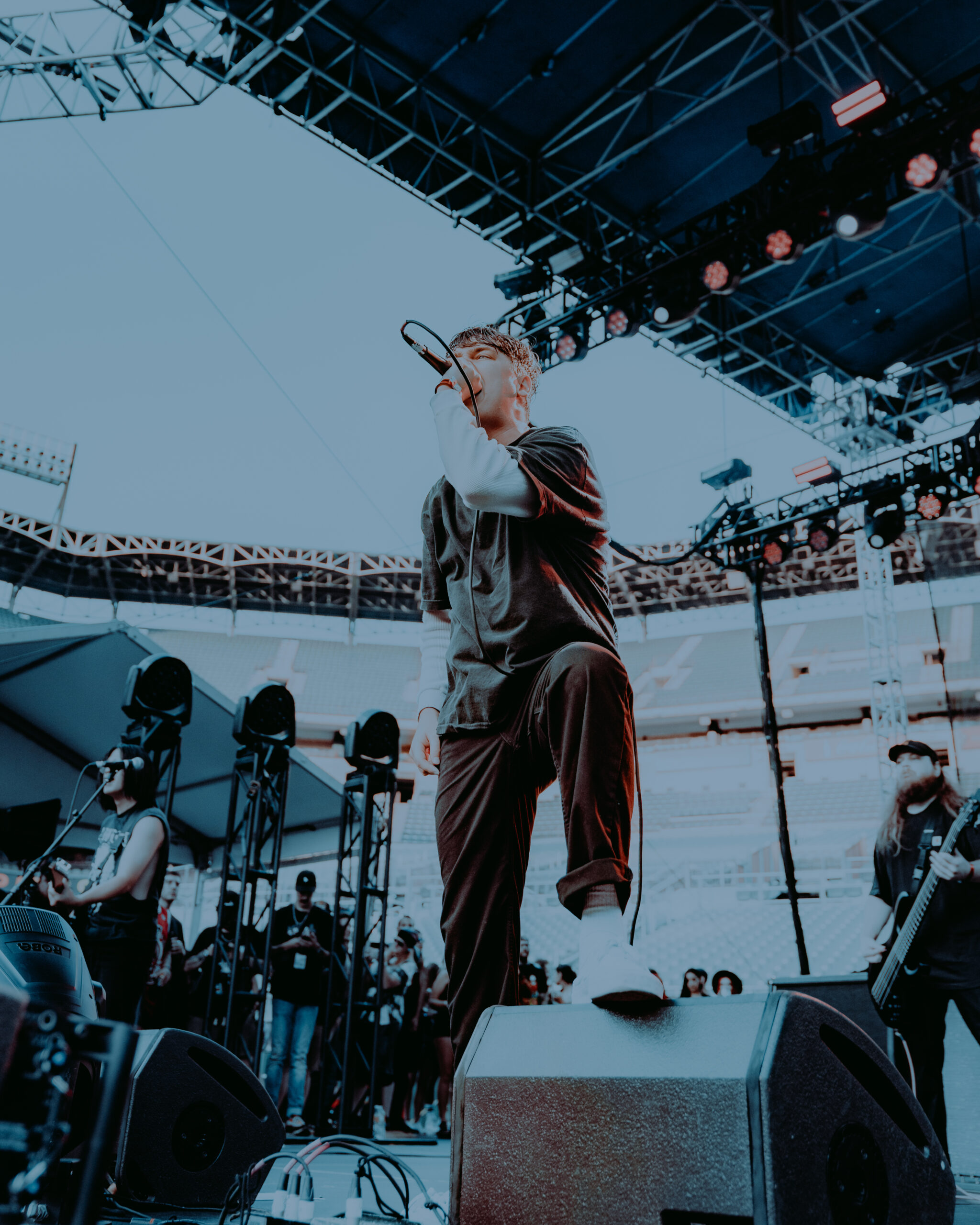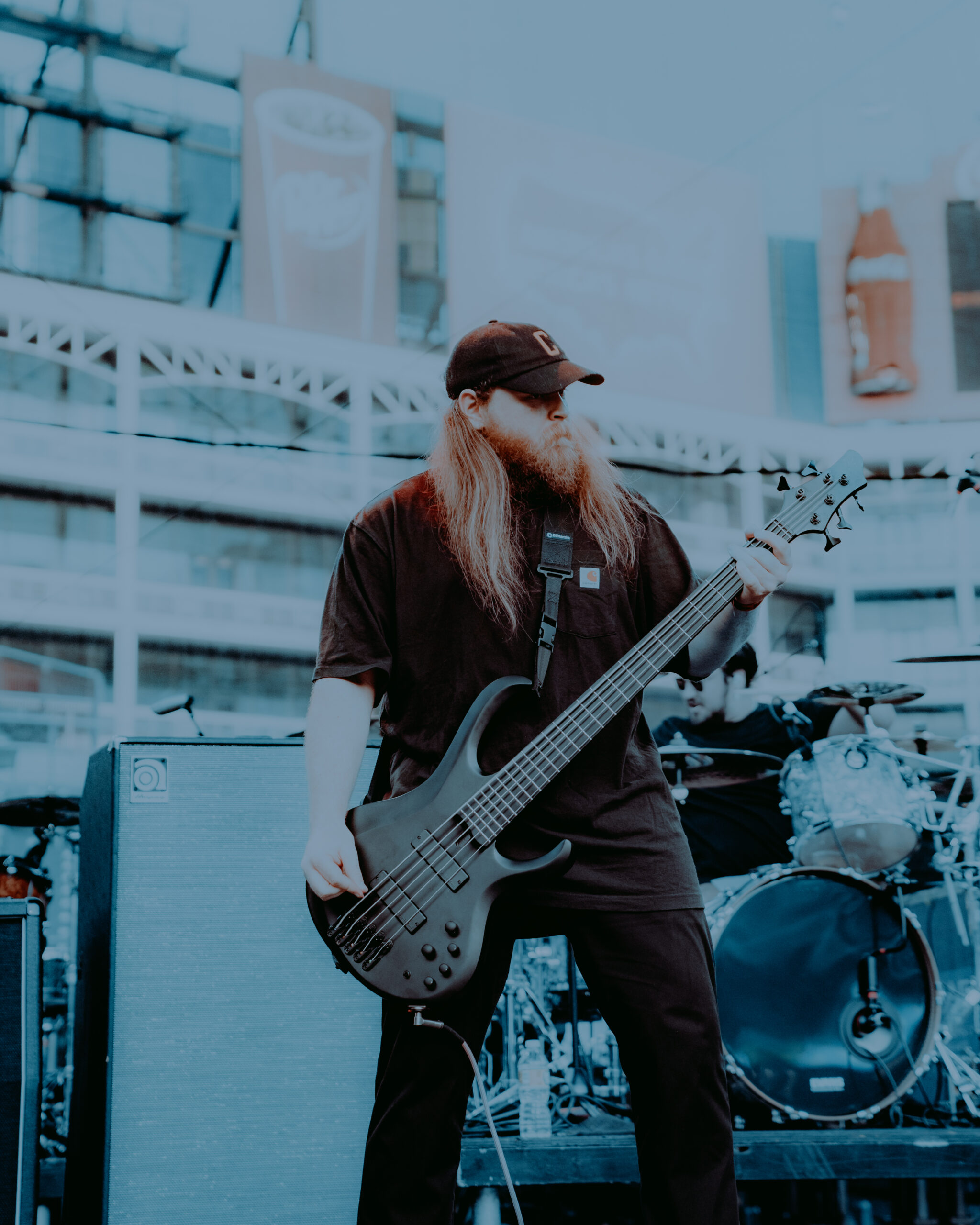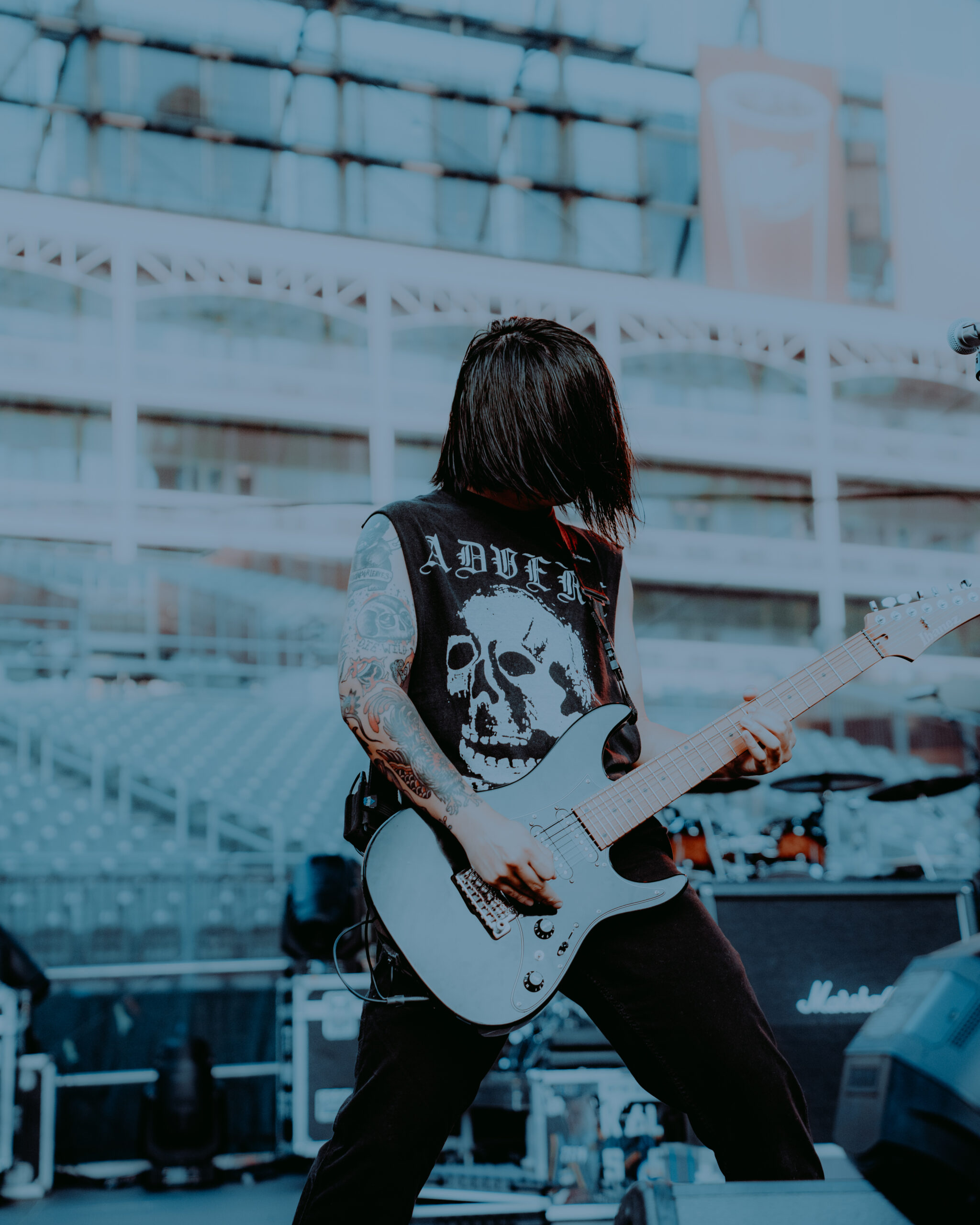 We managed to leave with all our teeth intact and made our way back to the Hot Topic stage for pop punk legends Simple Plan and Sum 41. Both bands were sounding better than ever and gave hour long sets full of throwback hits and some goodies from their forthcoming albums. To finish off day two, we made a back and forth trip from the Stay Lit stage for The Ghost Inside to Flows Backyard stage to catch Rae Sremmurd.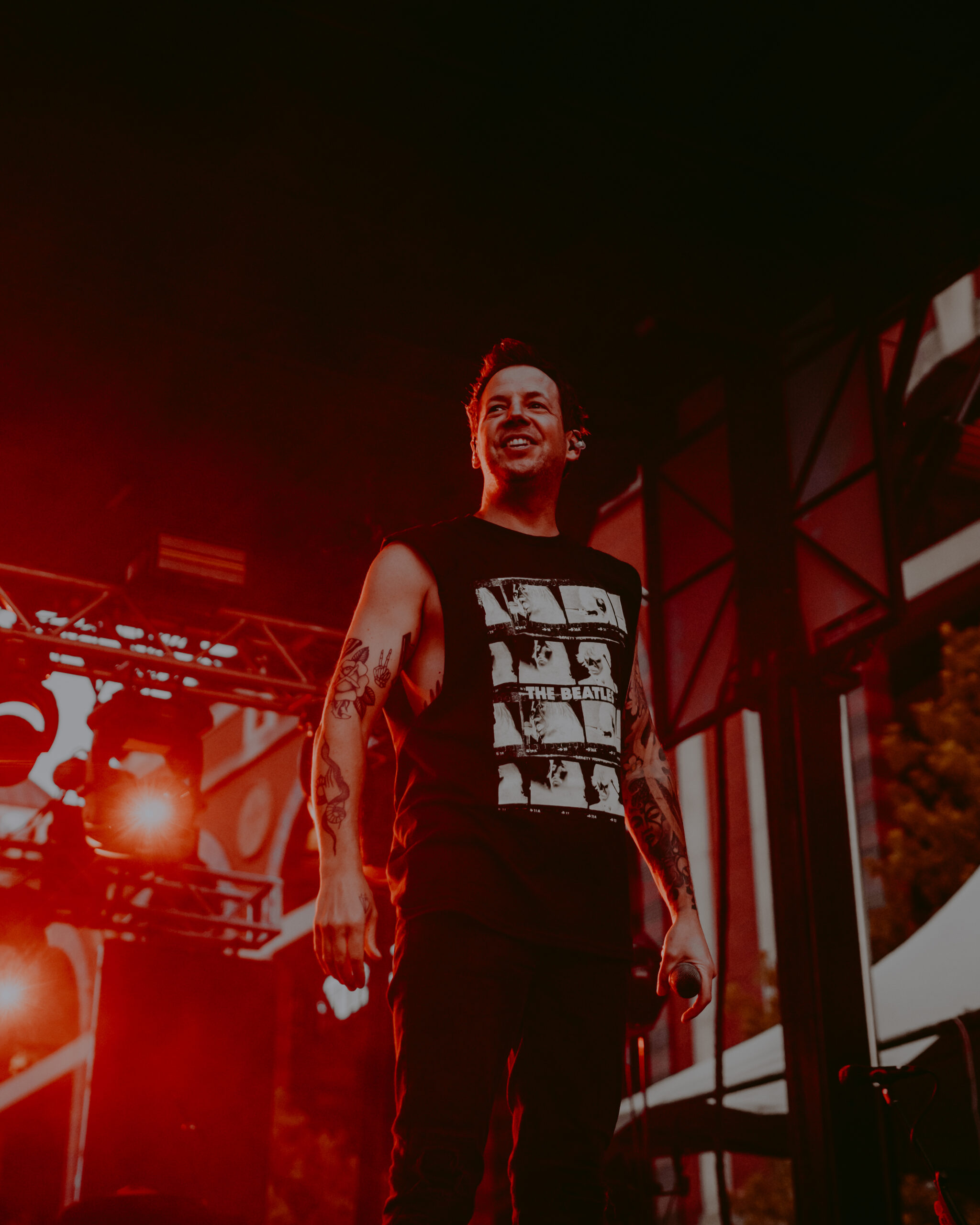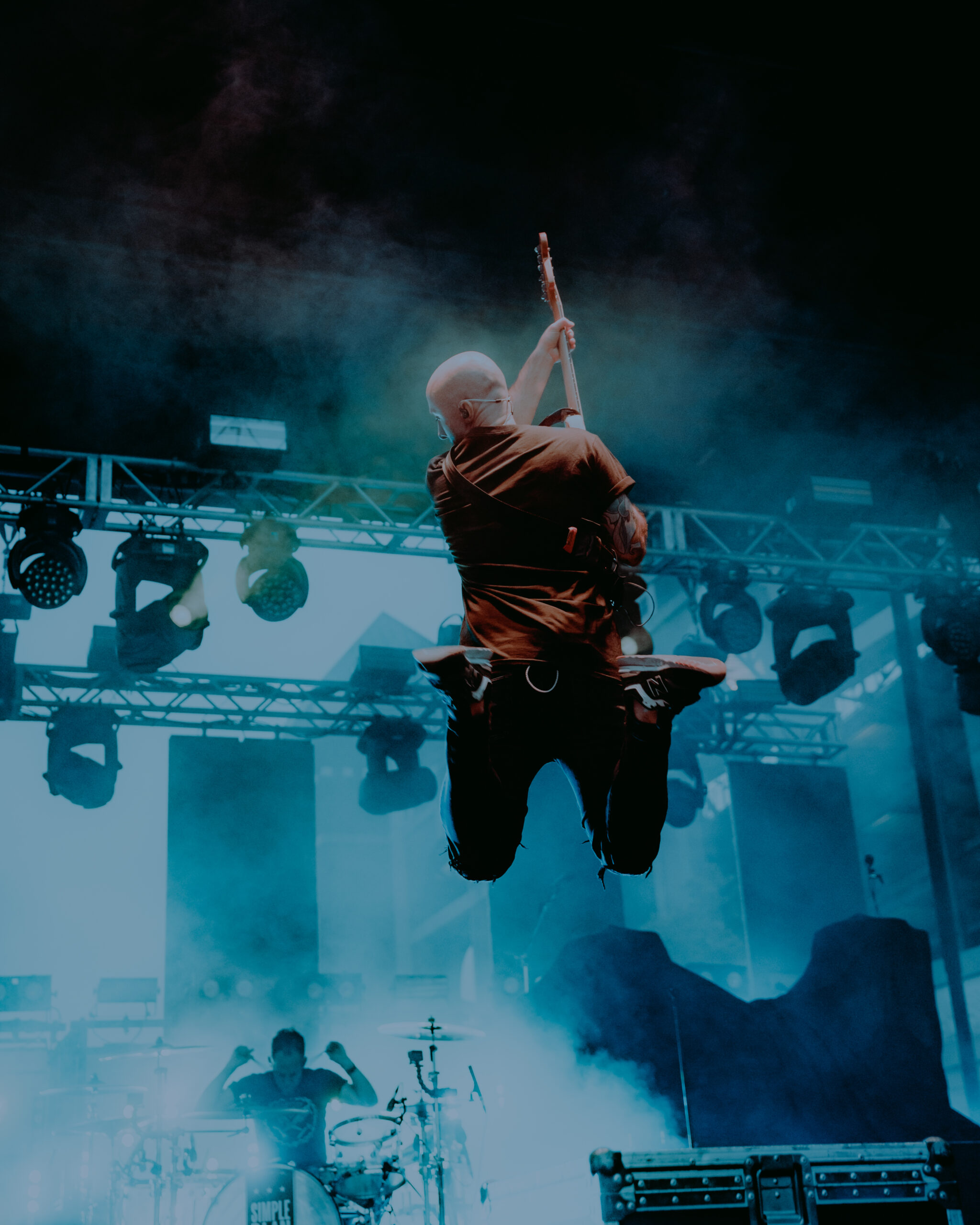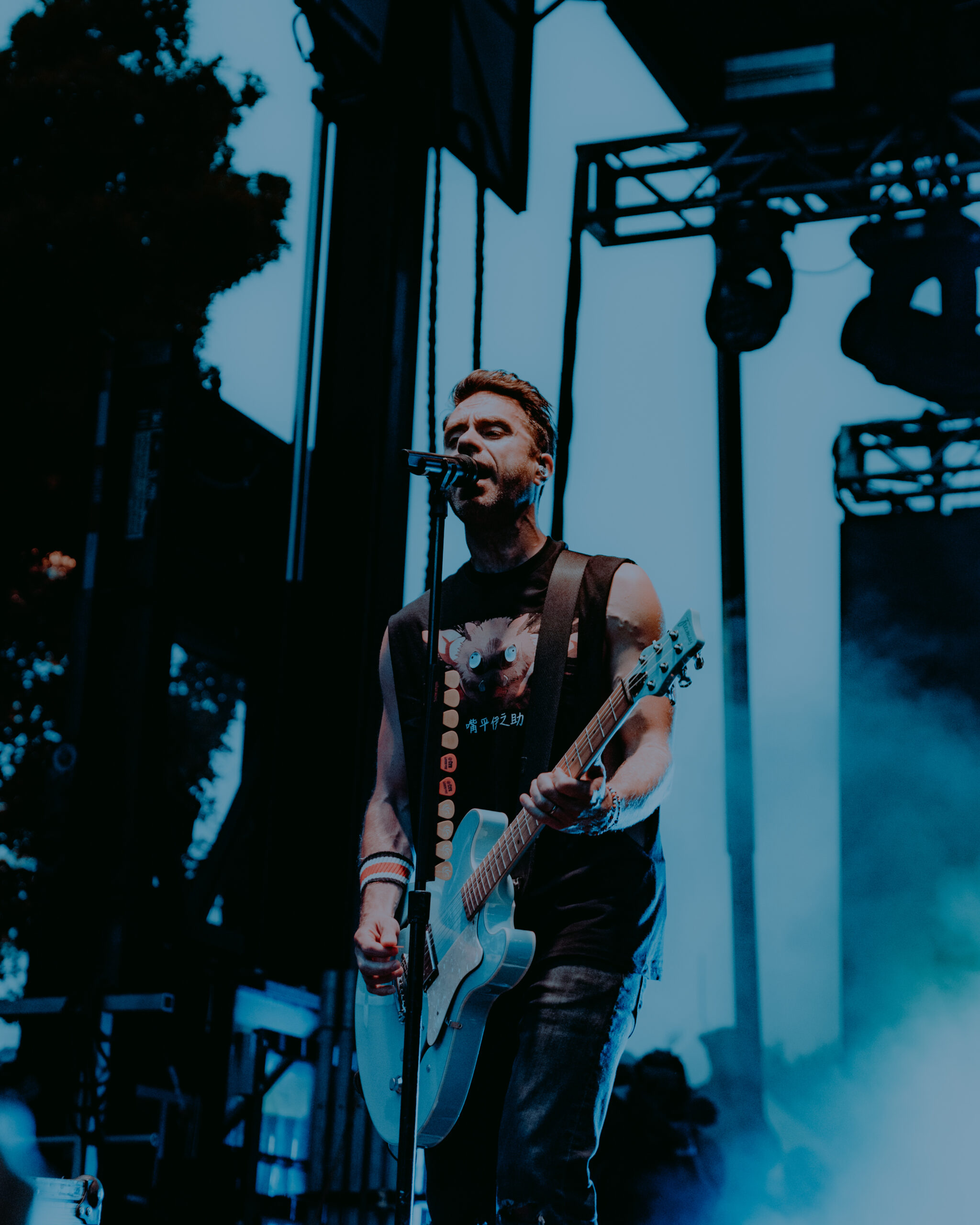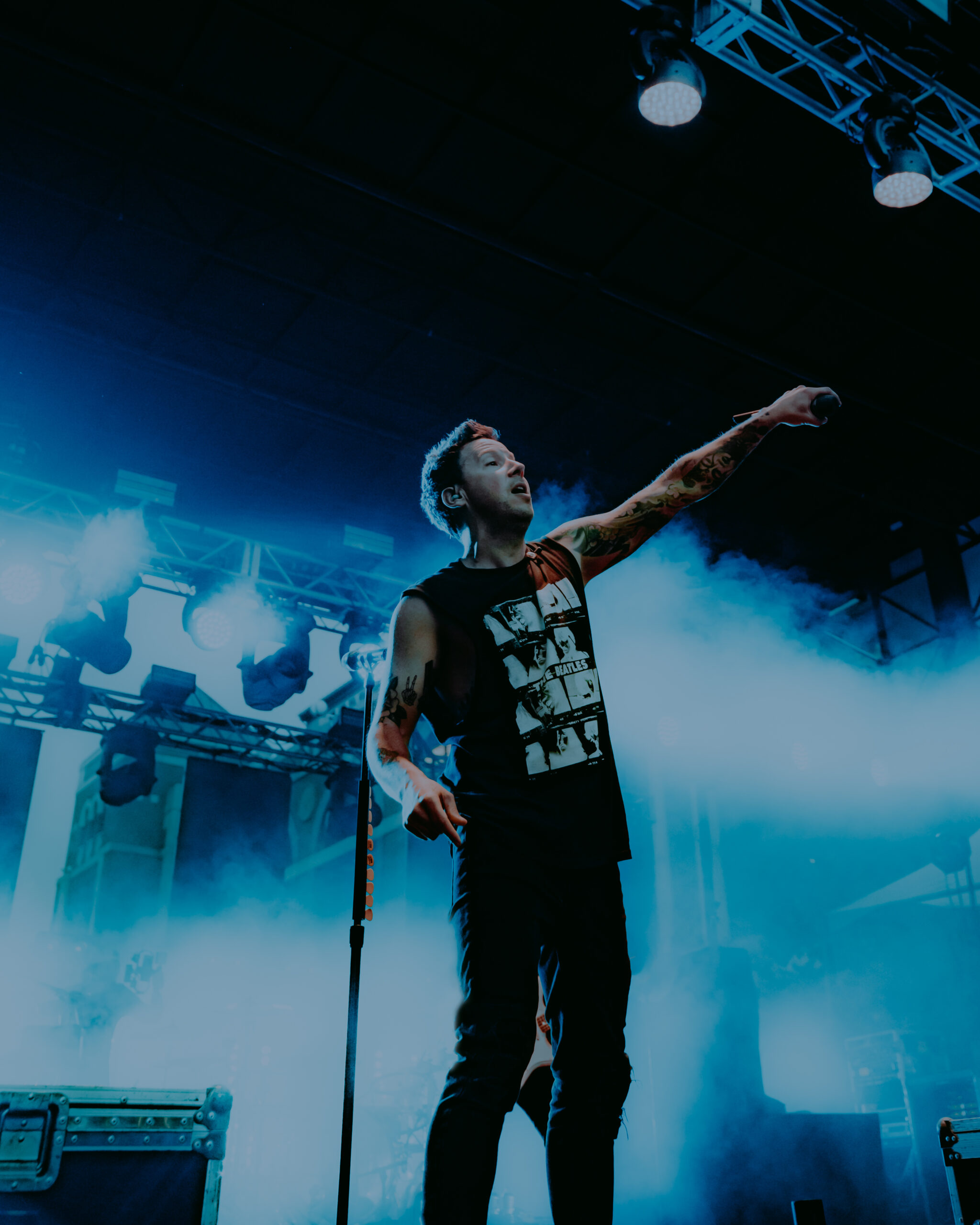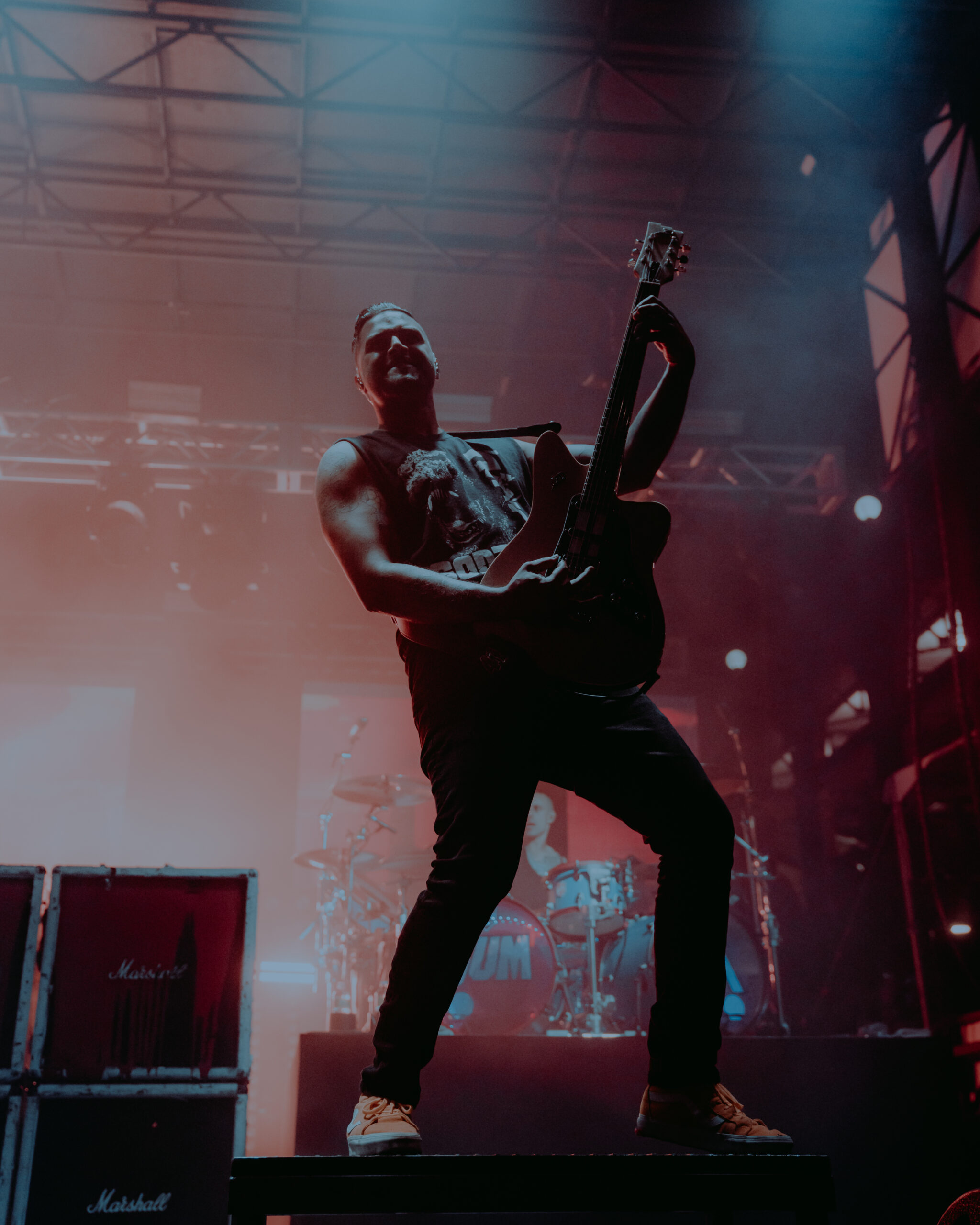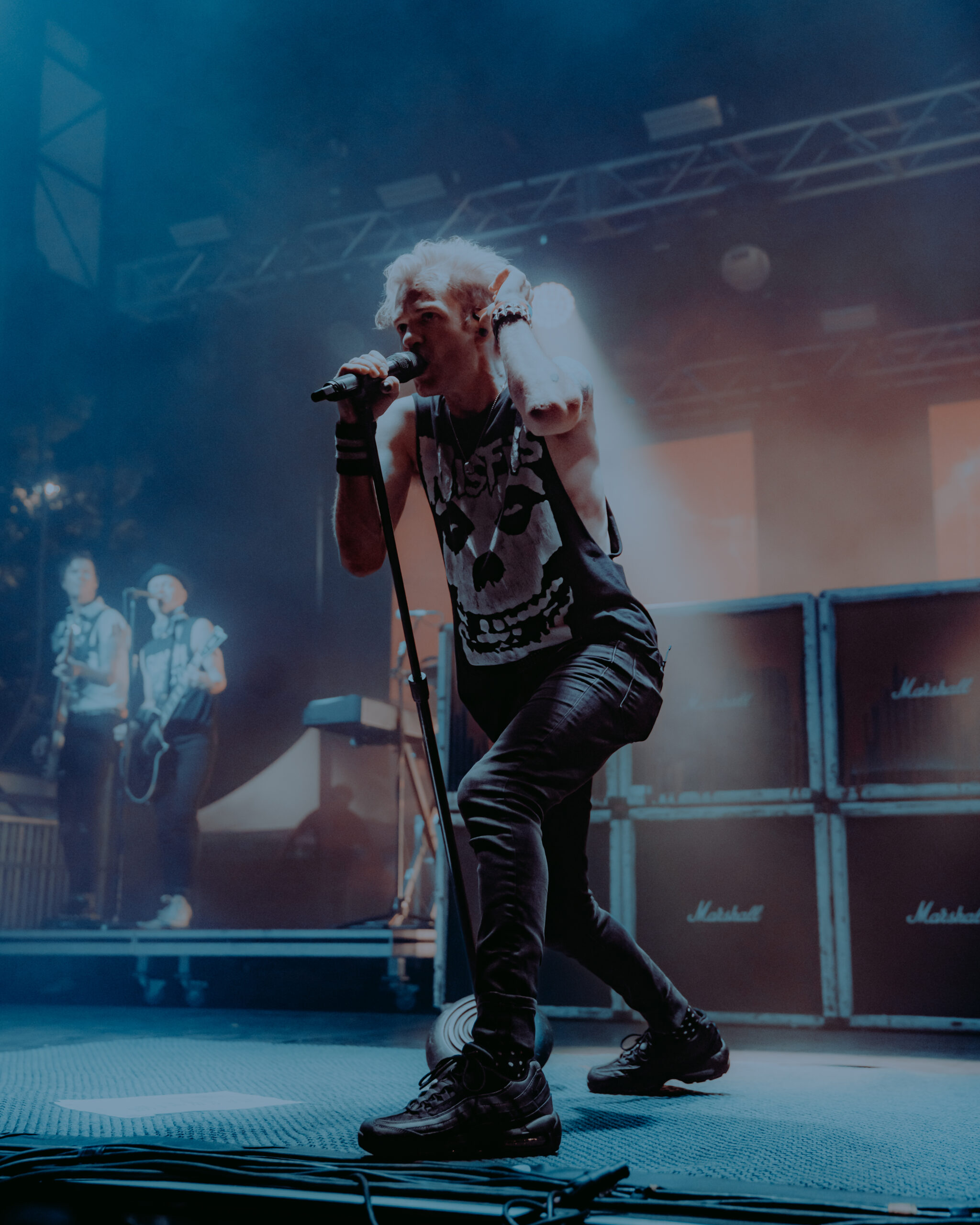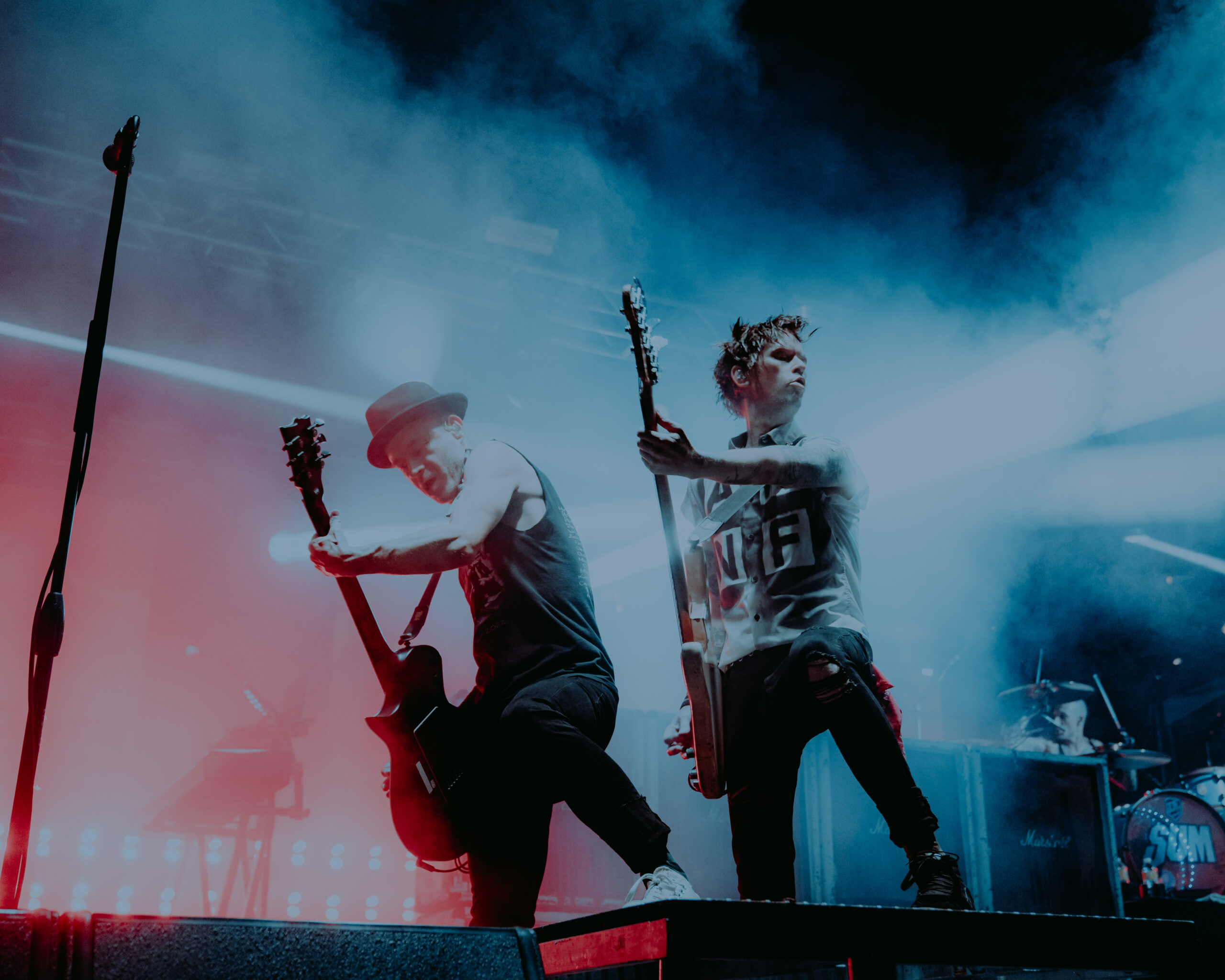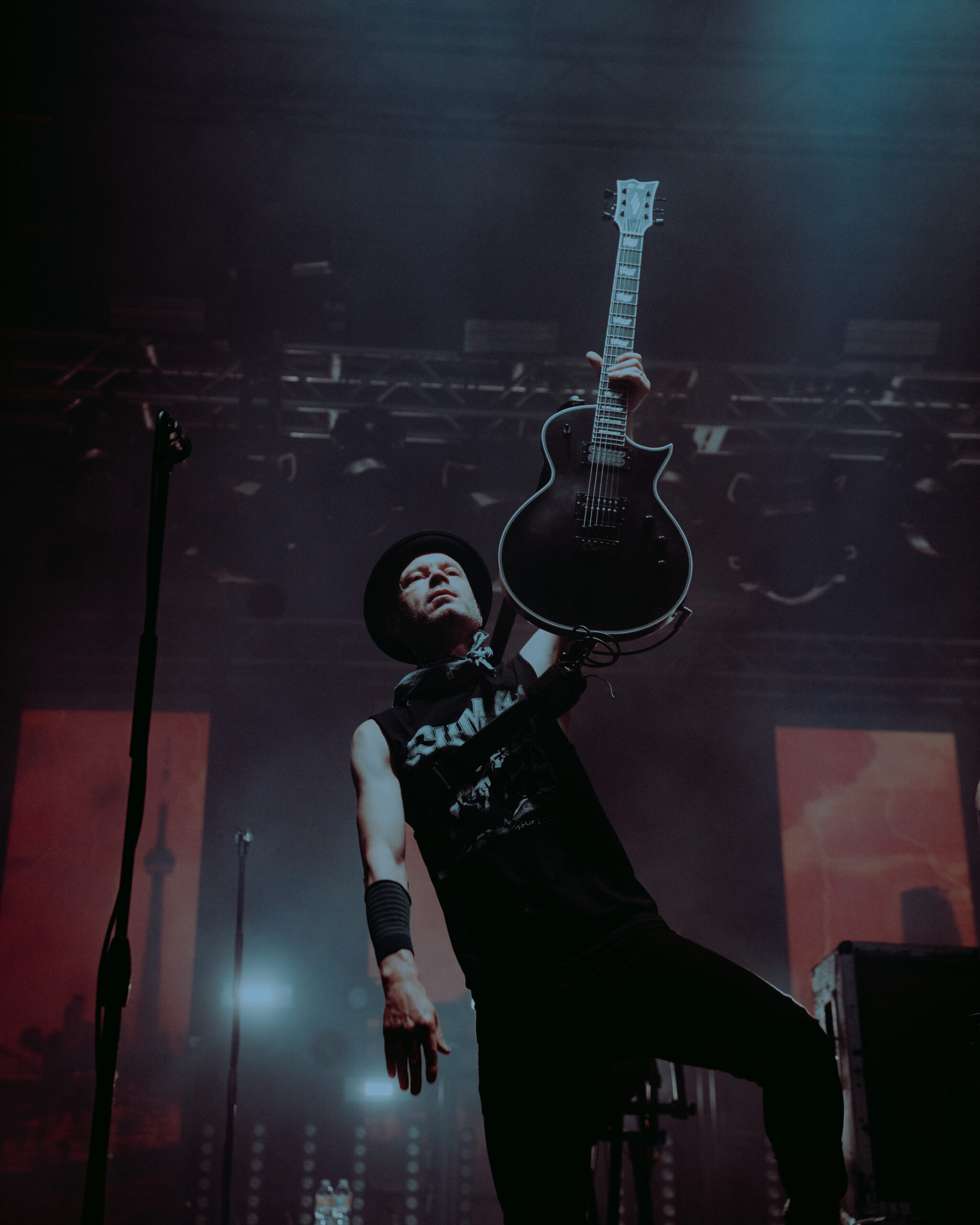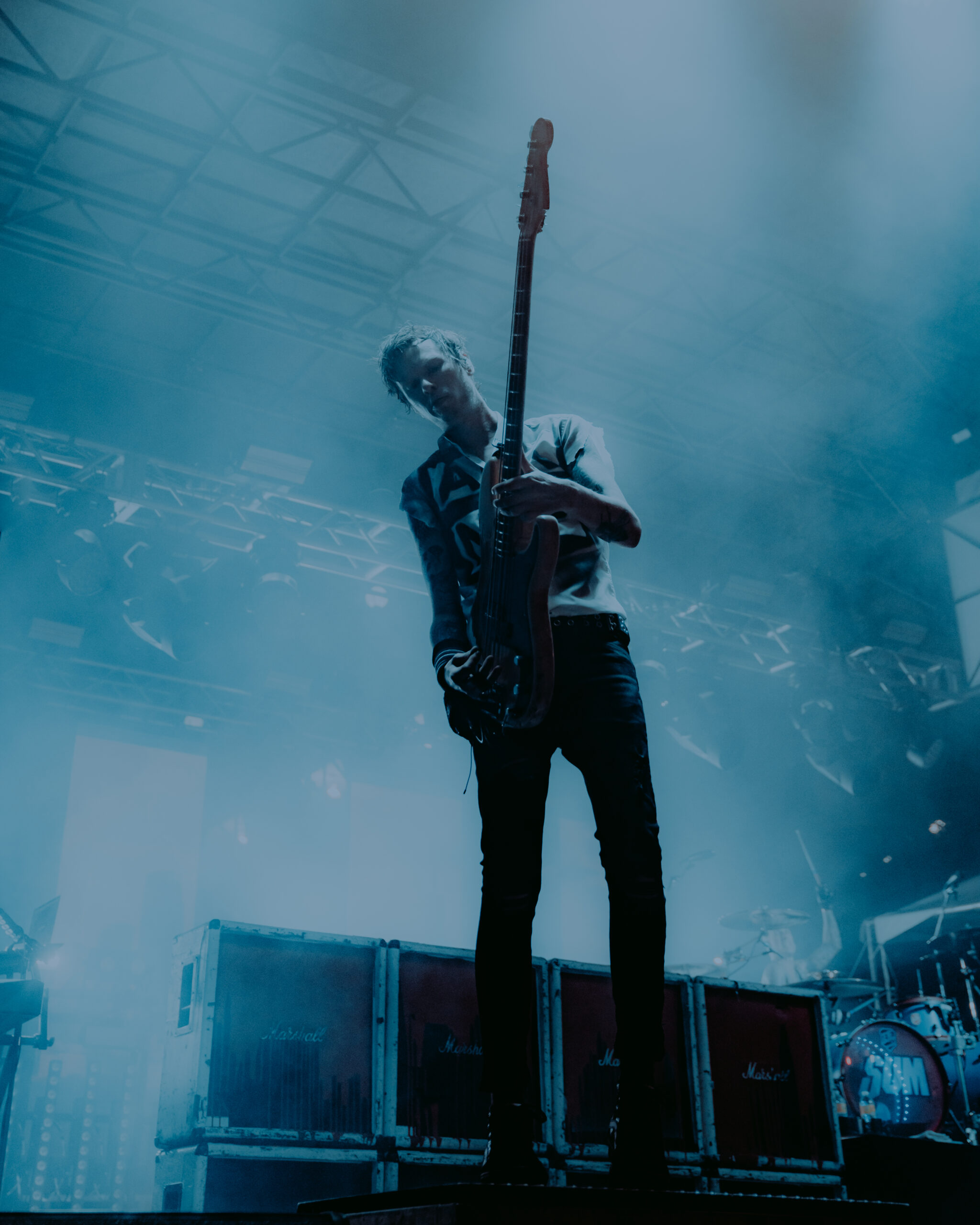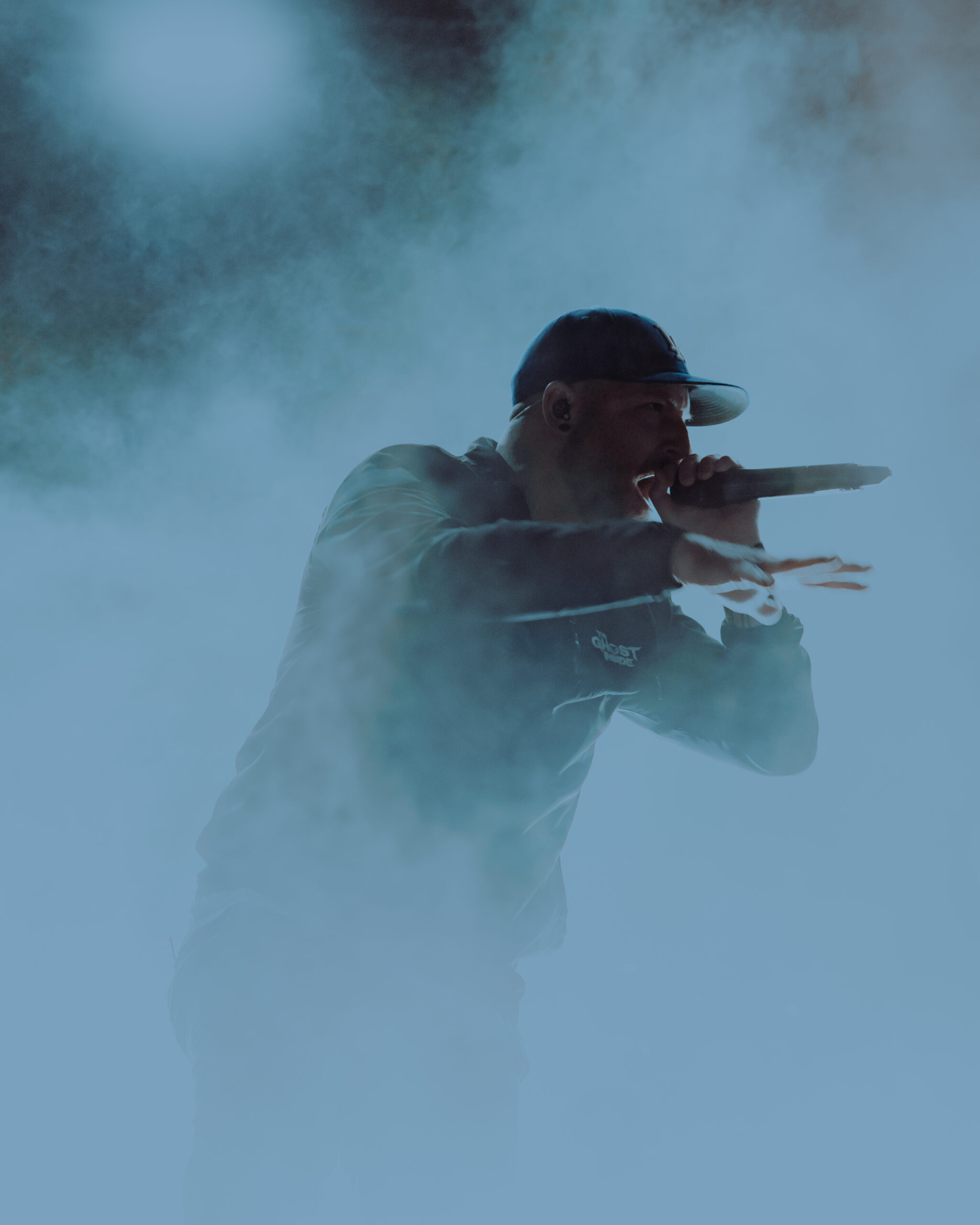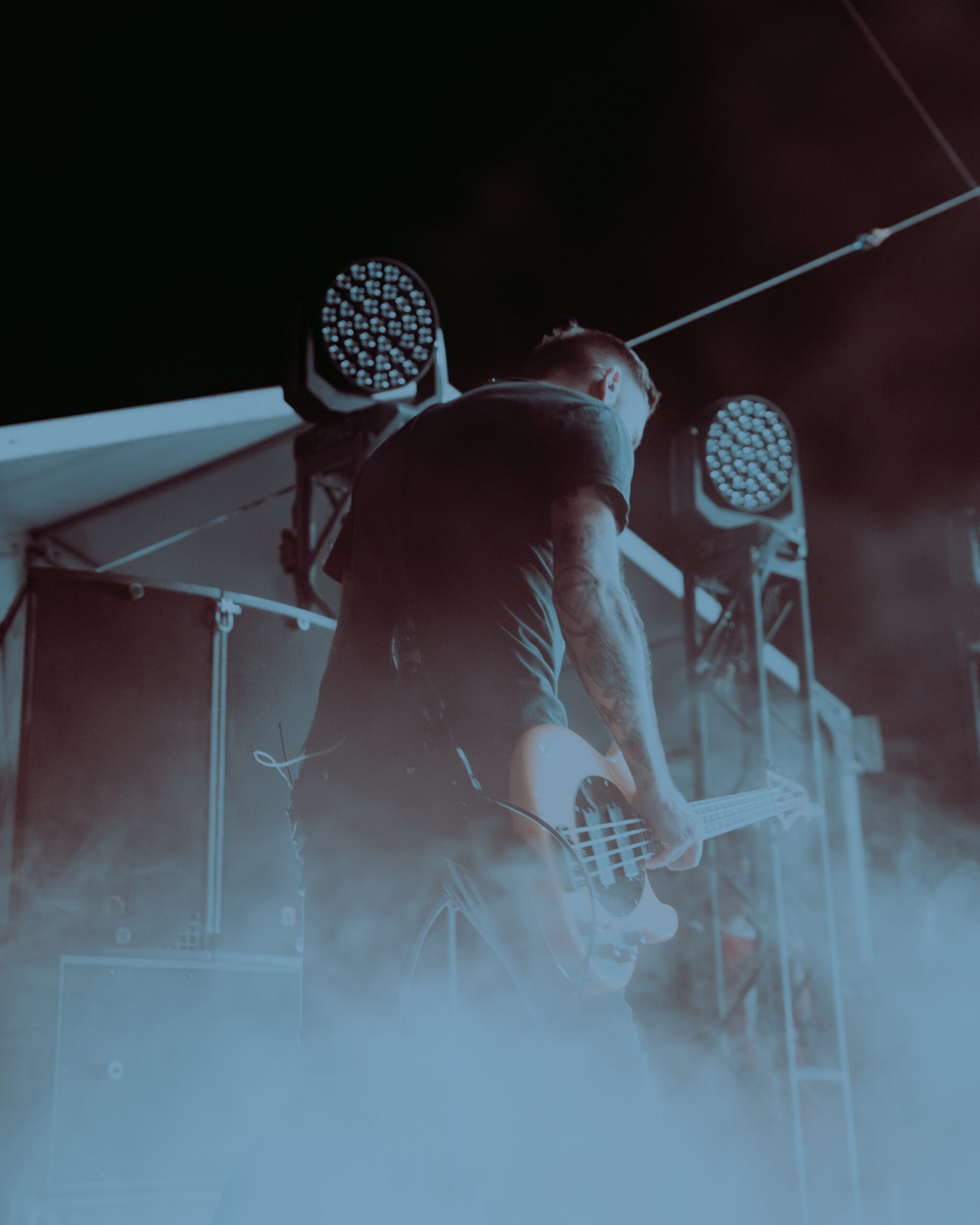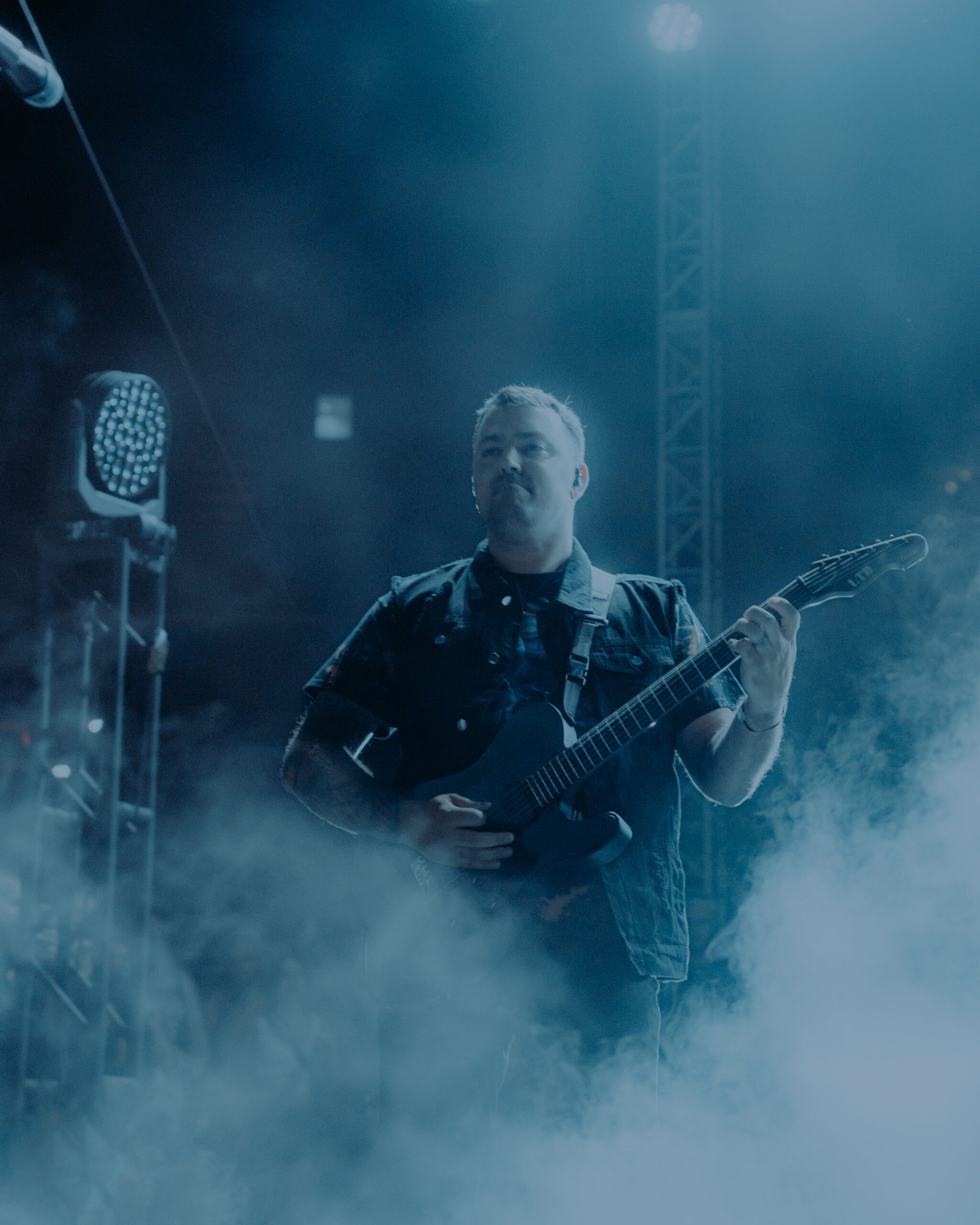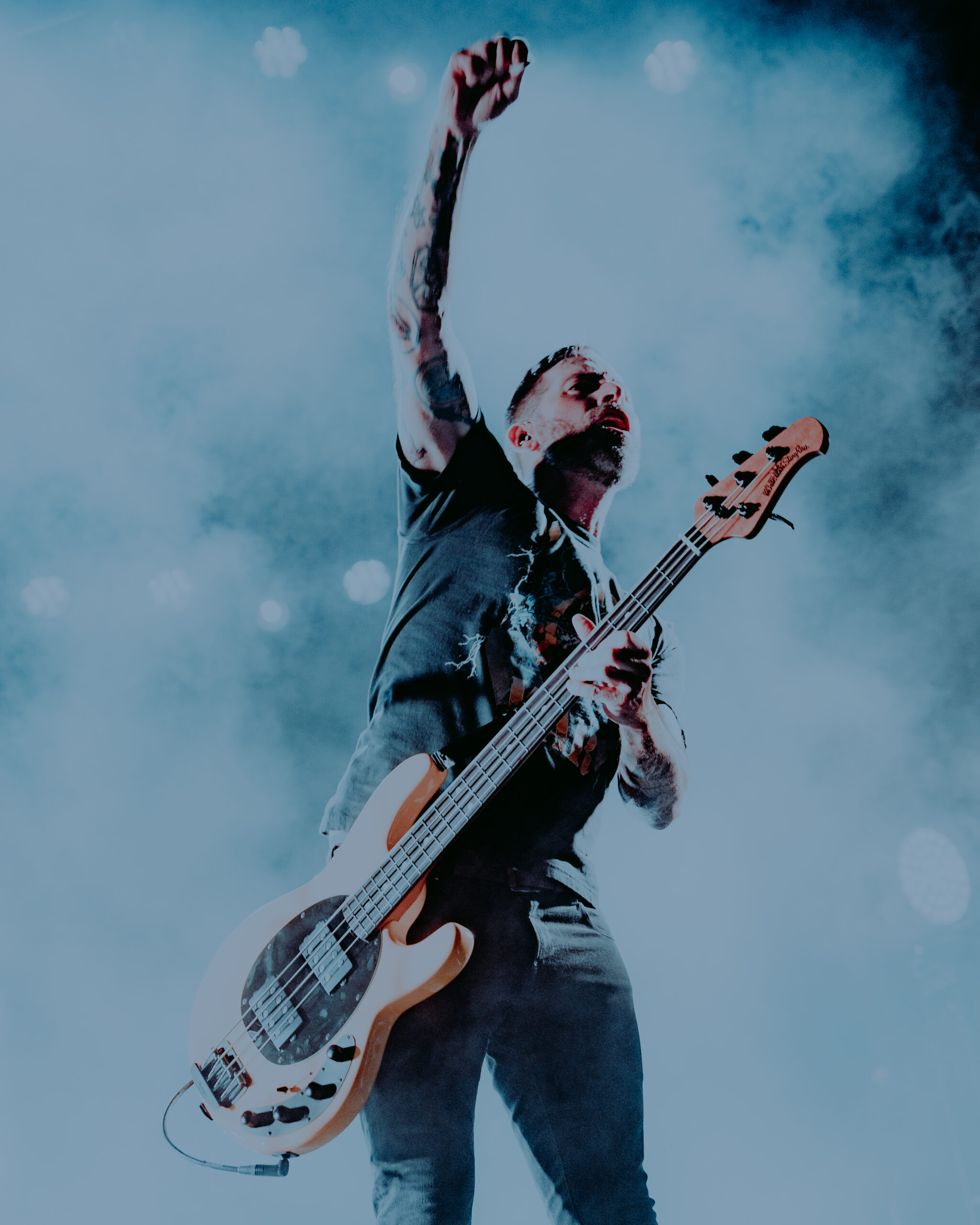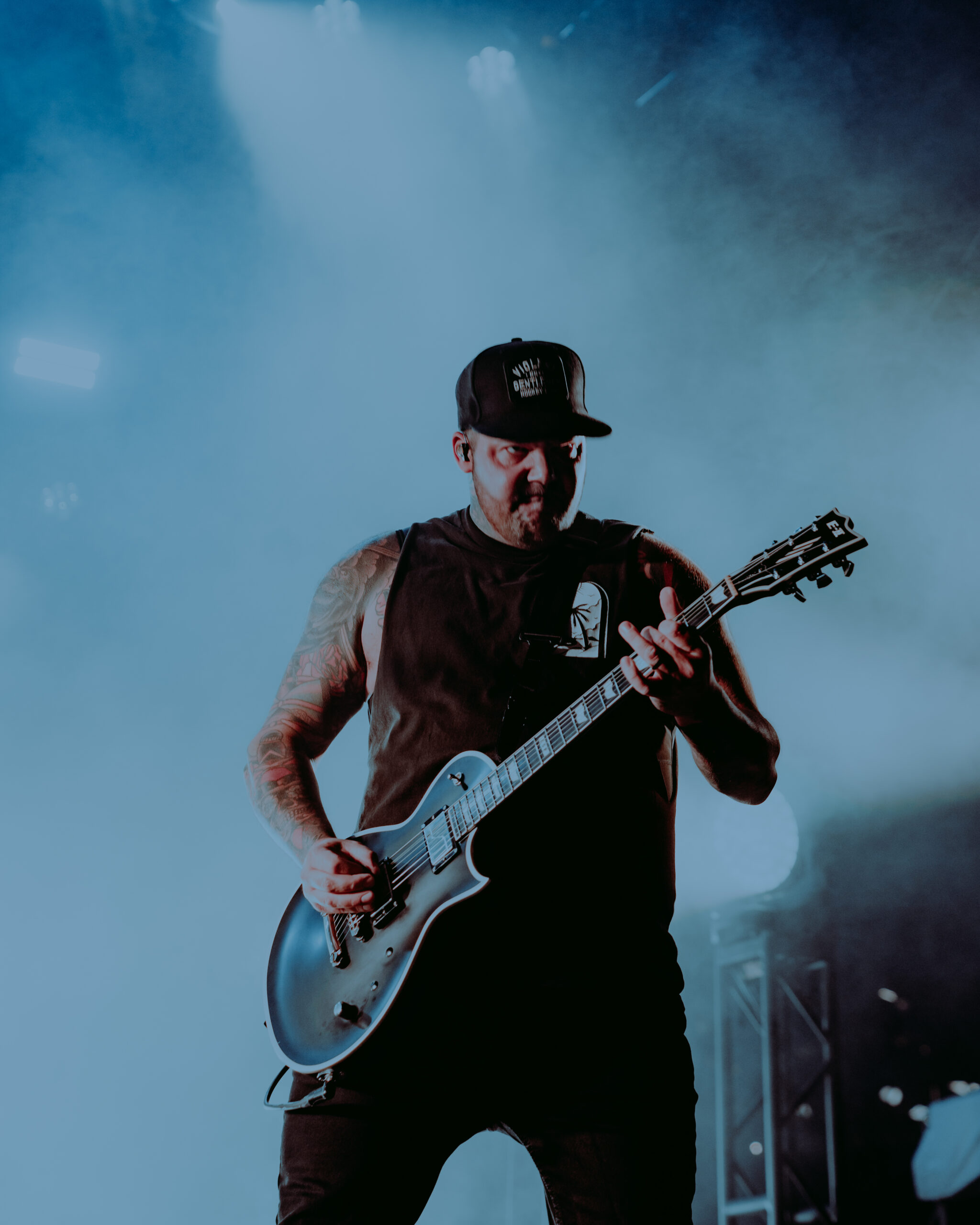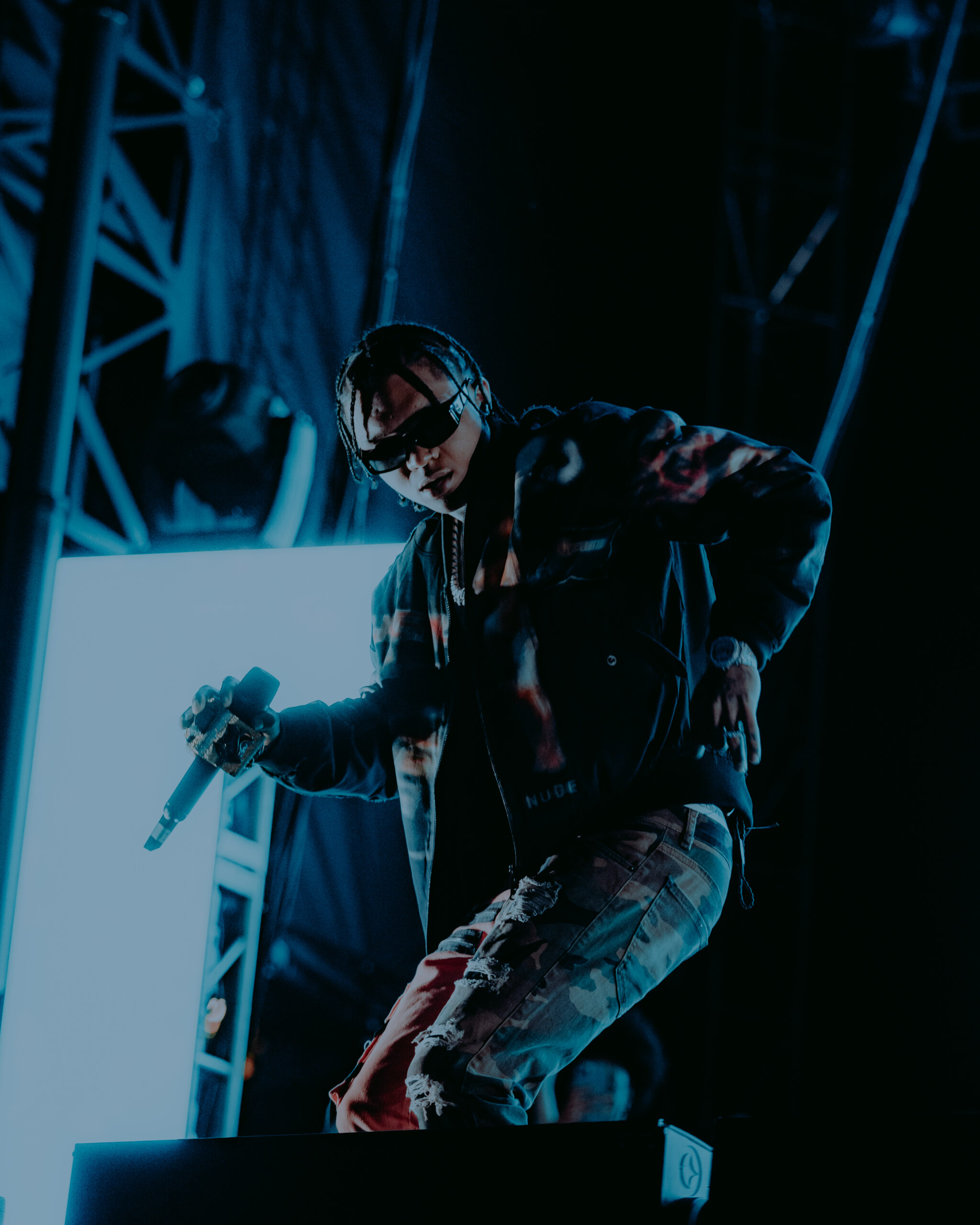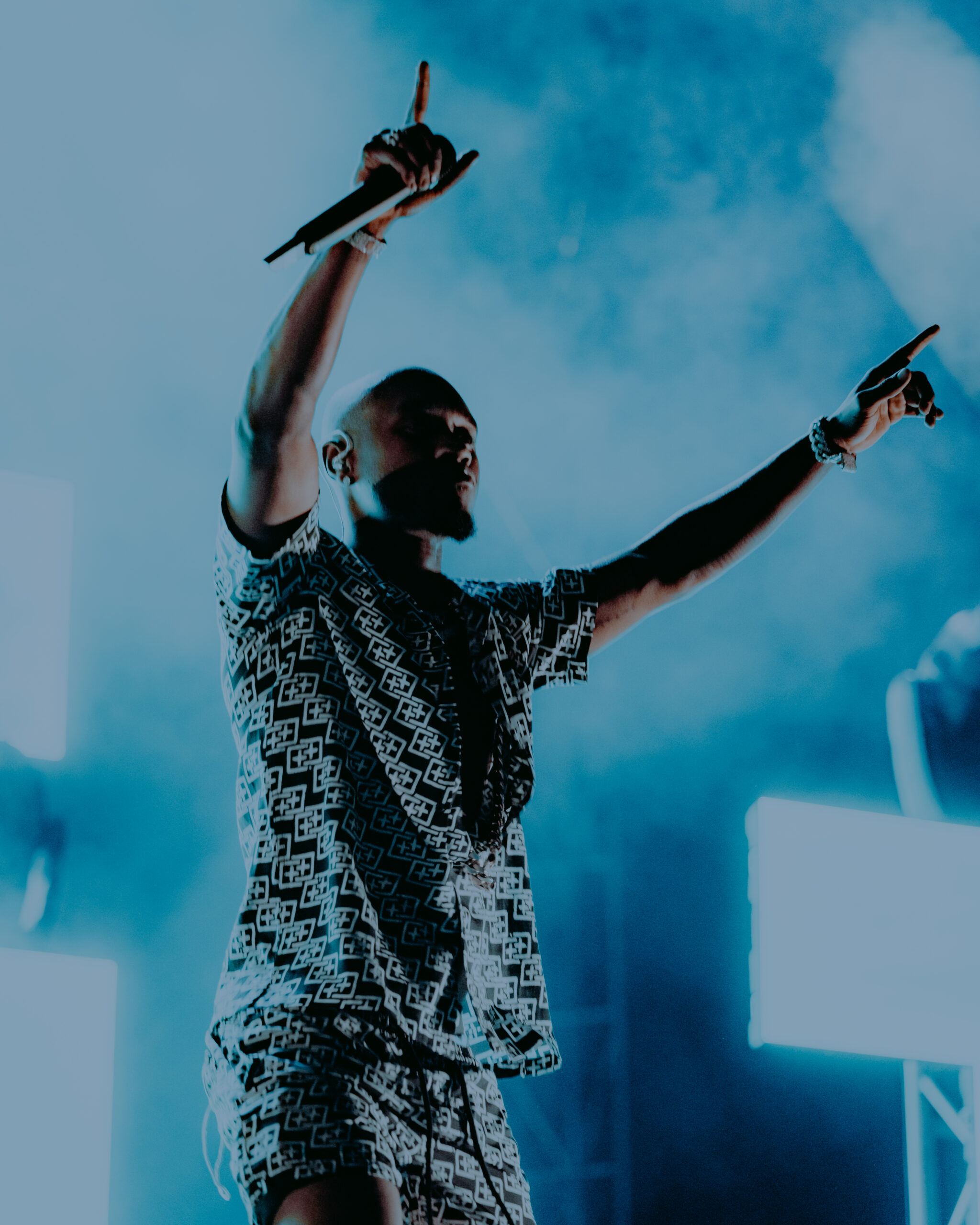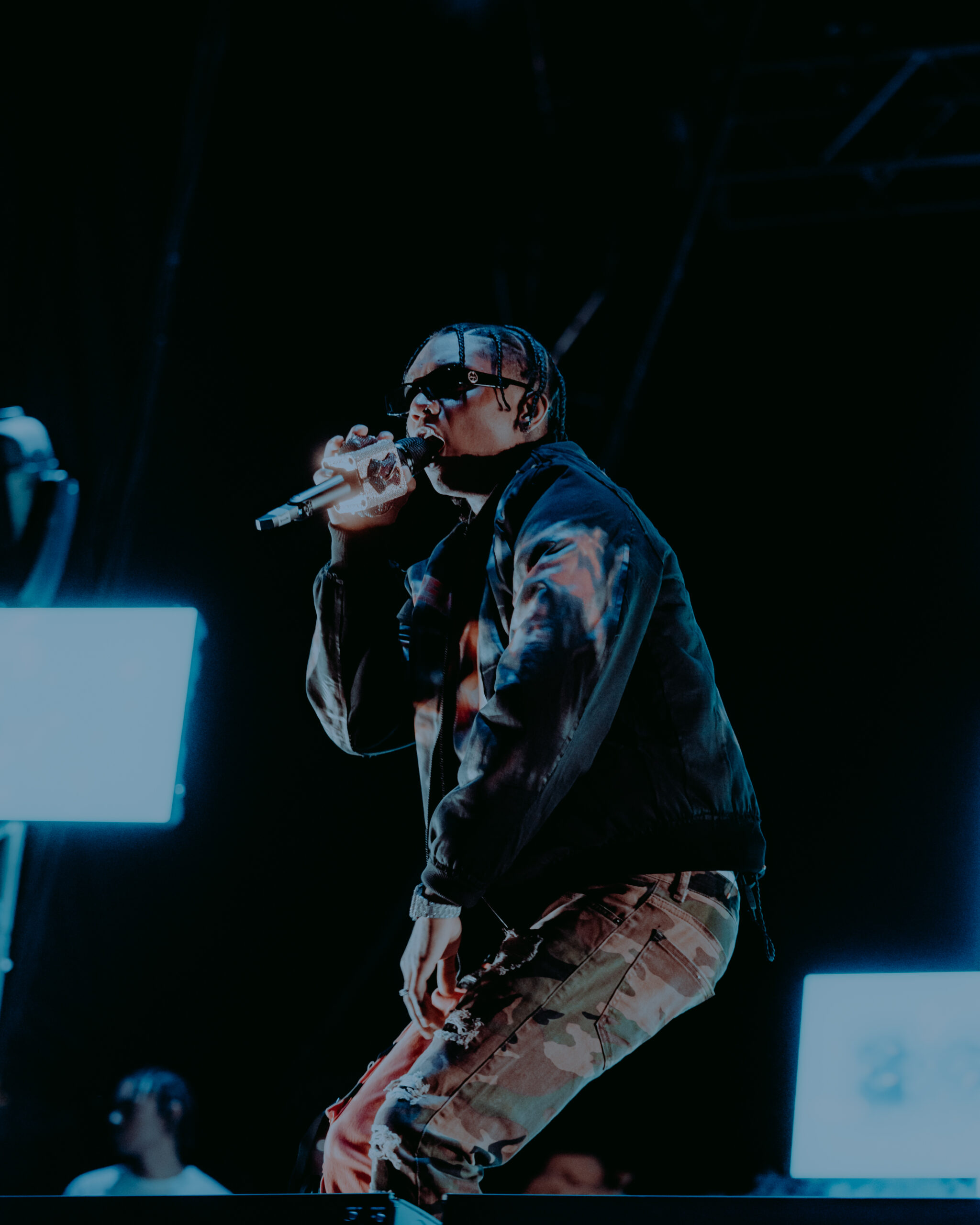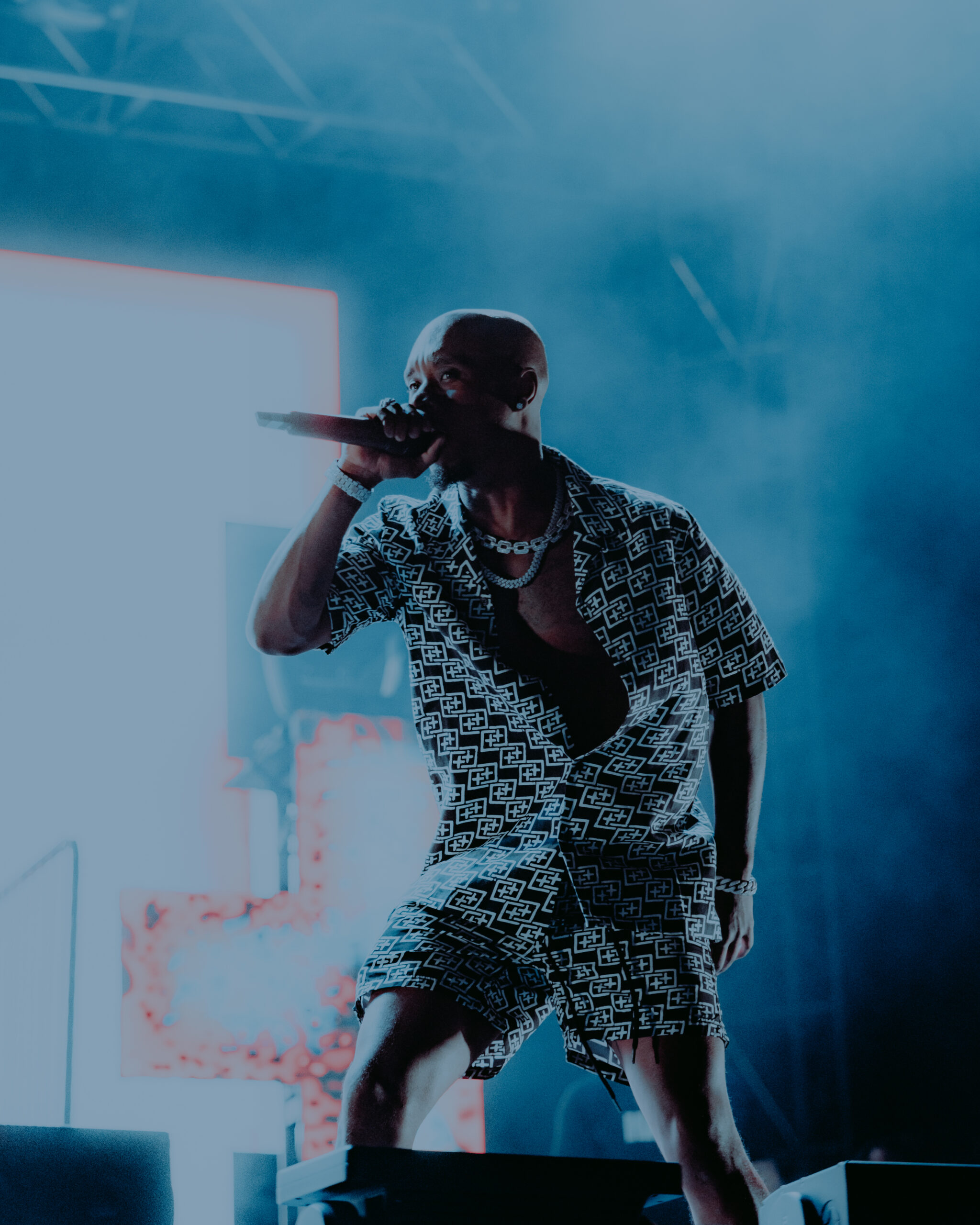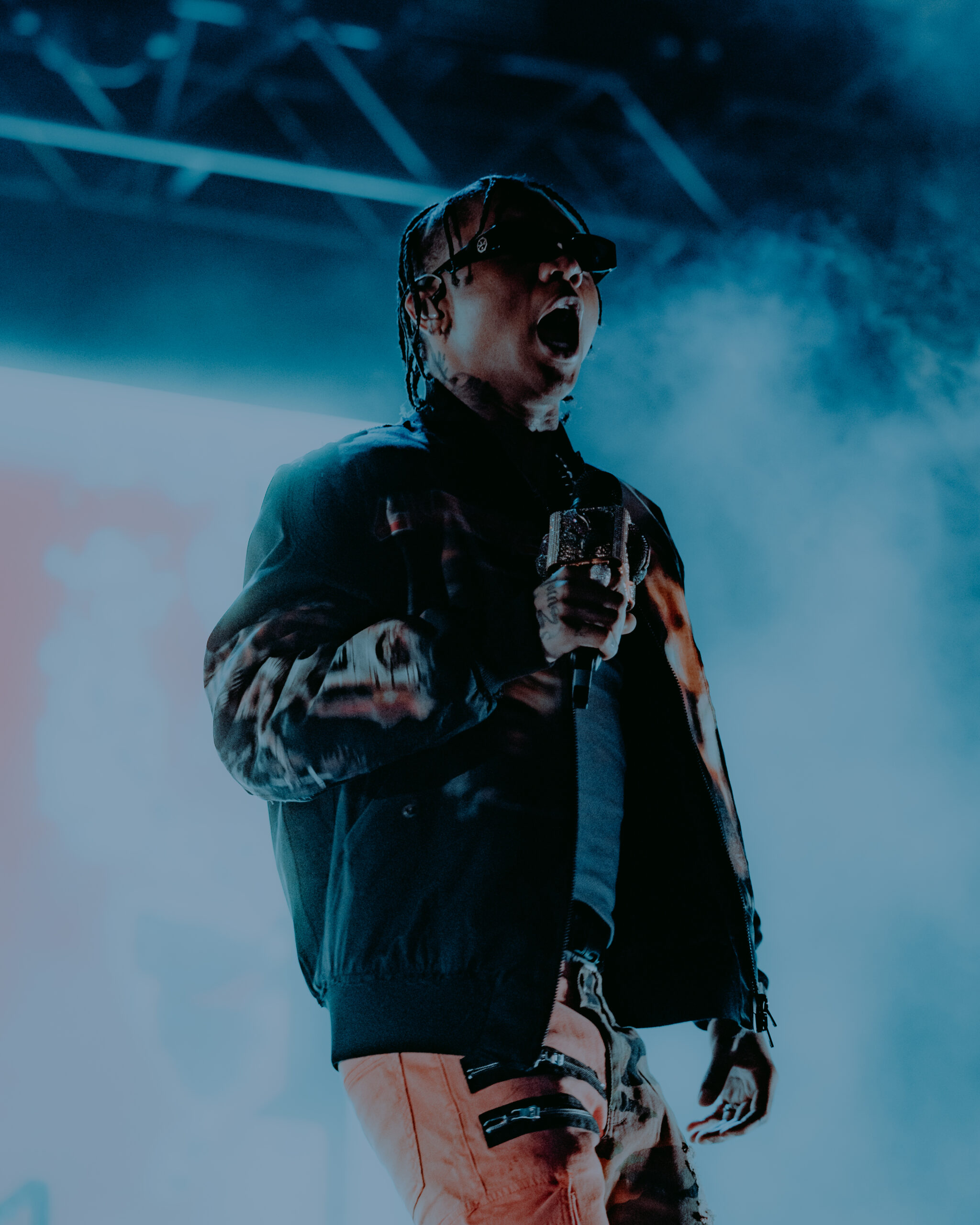 Waking up on day three was a rollercoaster of emotions – simultaneously feeling down that it was the last day, happy that it happened, and excited to get back to our own beds at home. The blistering Texas sun, muscle aches, and general fatigue from so much wandering around the stadium were sapping our energy stores. Nonetheless, we still set out to power through the final day of music. We've been riding the If I Die First hype train for about two years now and have been waiting to get a chance to see them. With the vocalist of SeeYouSpaceCowboy coming out to perform their song together at the start of their set, we knew this day was going to be worth sustaining the Texas heat one more day.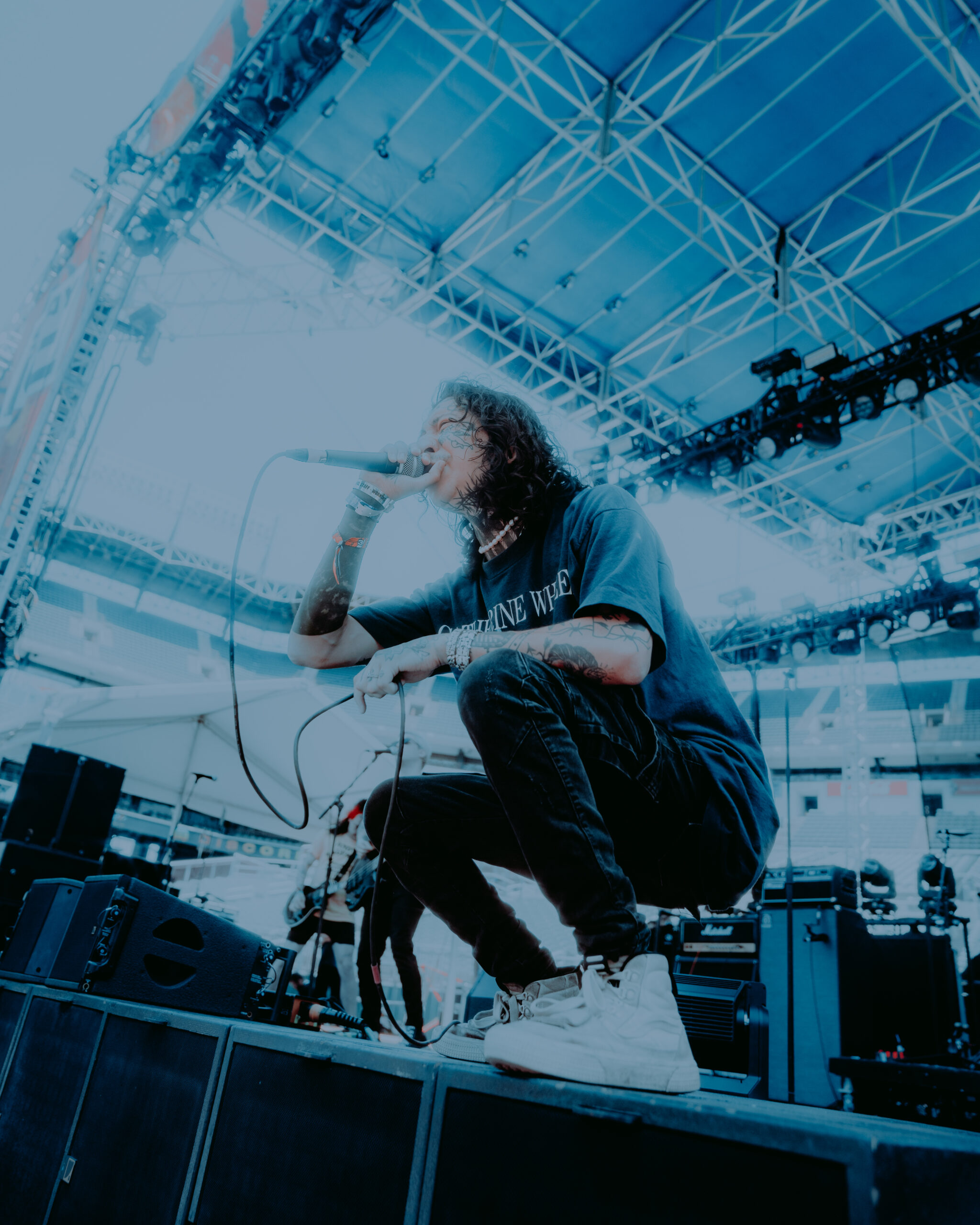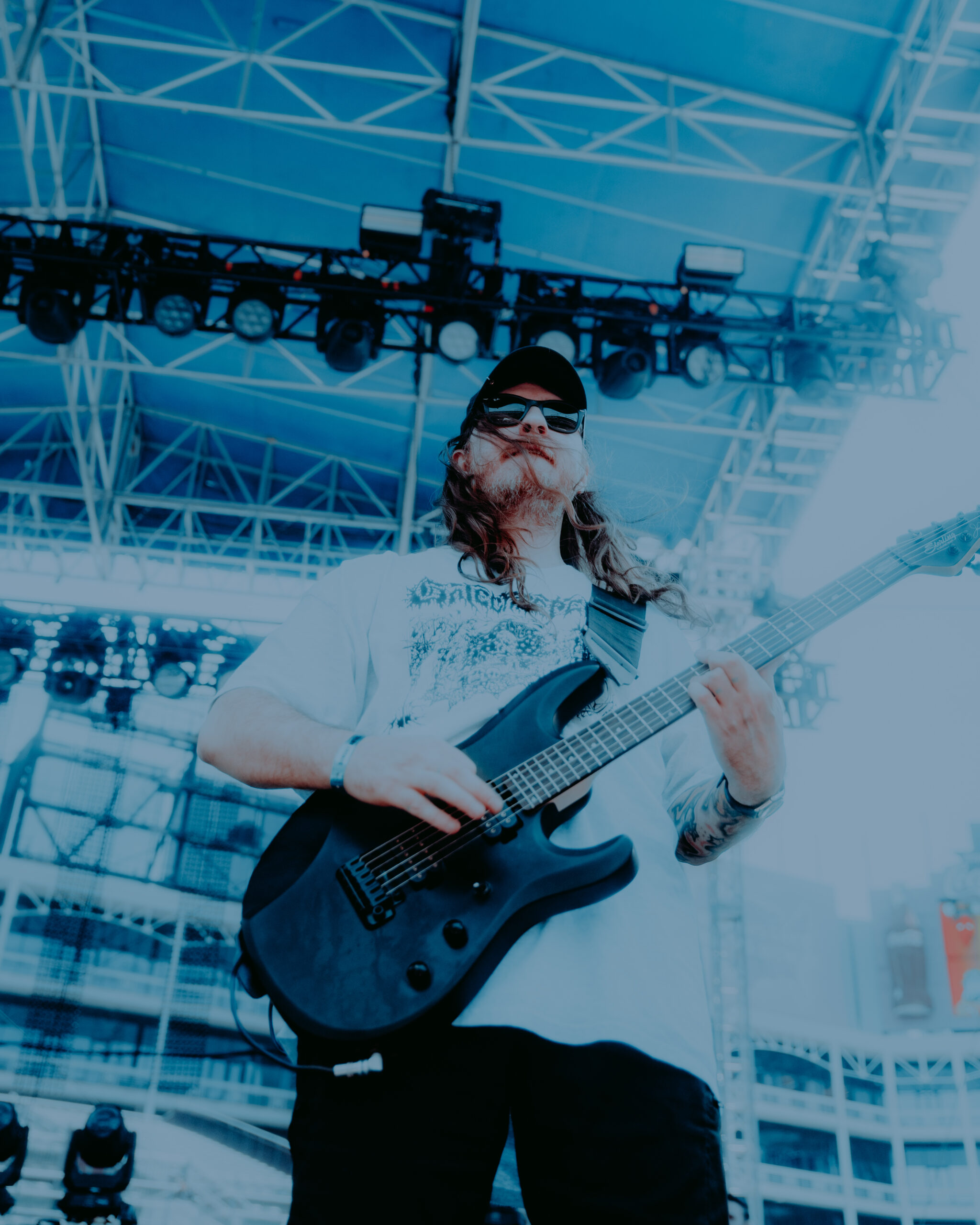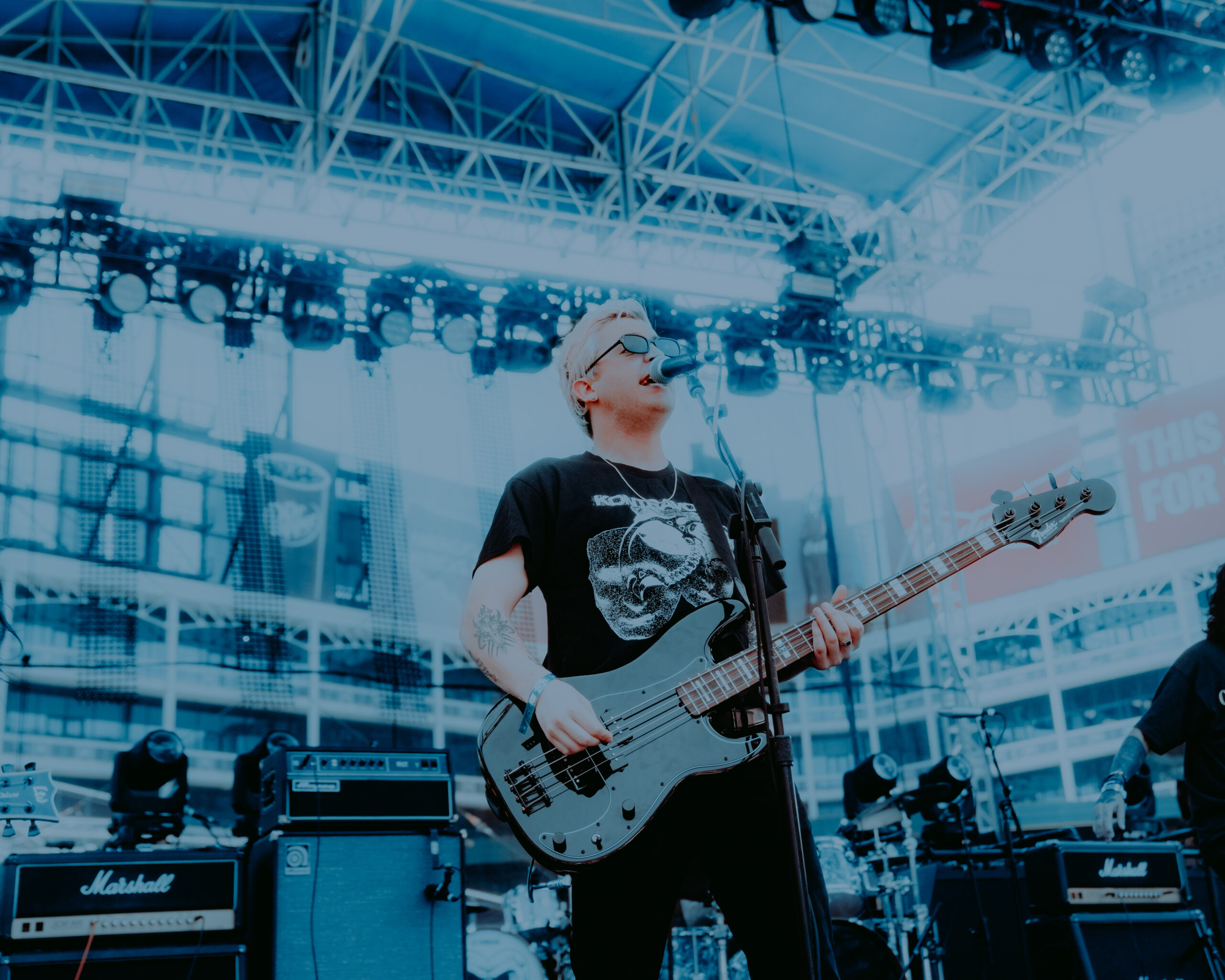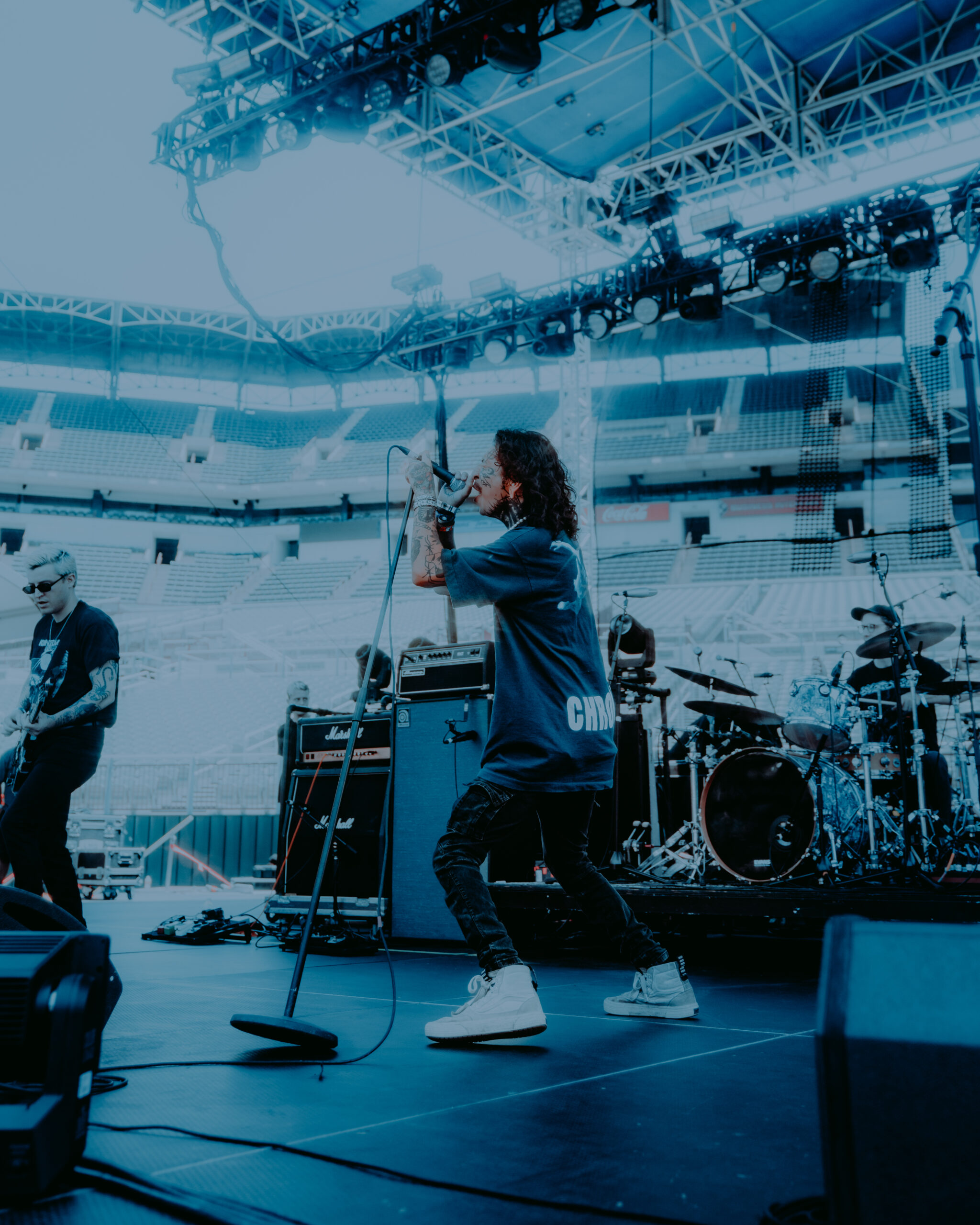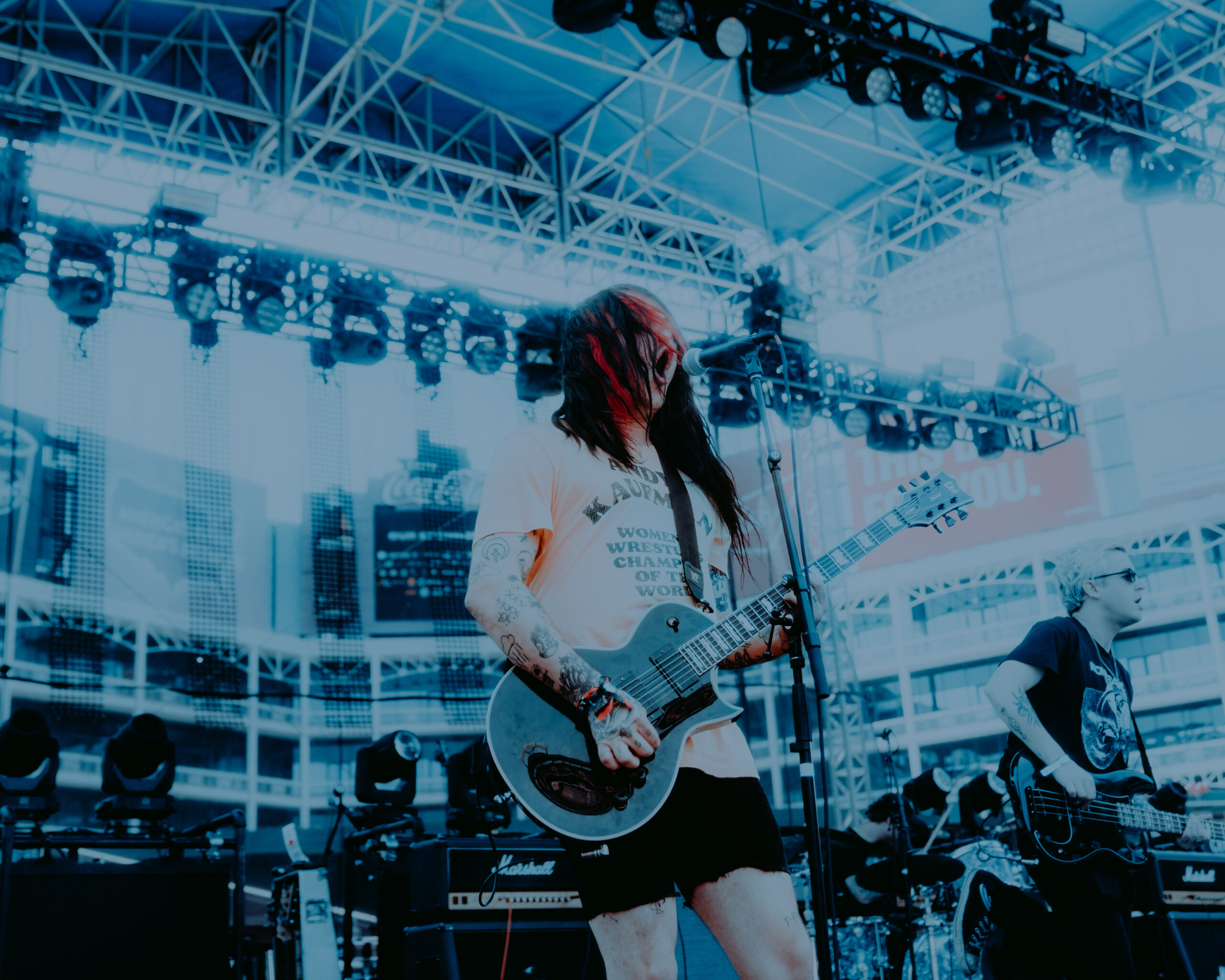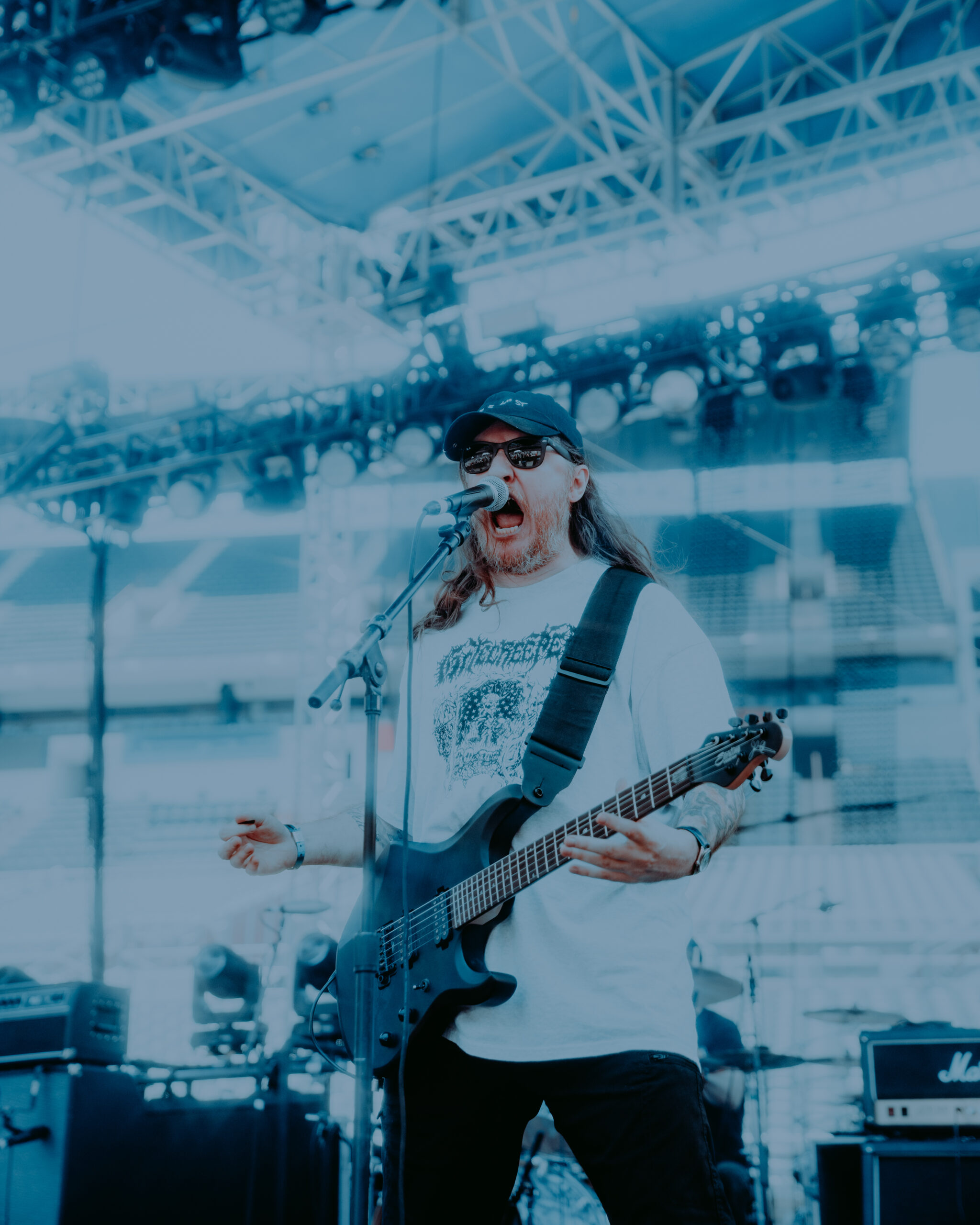 Each day, we took a walk through the artist merch hallway and bought a shirt to change into halfway through the day to help feel refreshed from the sweat. On Sunday, we caved and bought a shirt after the first set (thank you Counterparts for bullying people to buy merch online) before moving on to our next sets. Our next two sets were two bands we repeatedly bump over on The Alternative and we're so excited to see. Both Glimmers and Taking Meds gracefully took  to the Idobi stage and made those sitting in the shade nearby stand up and come watch.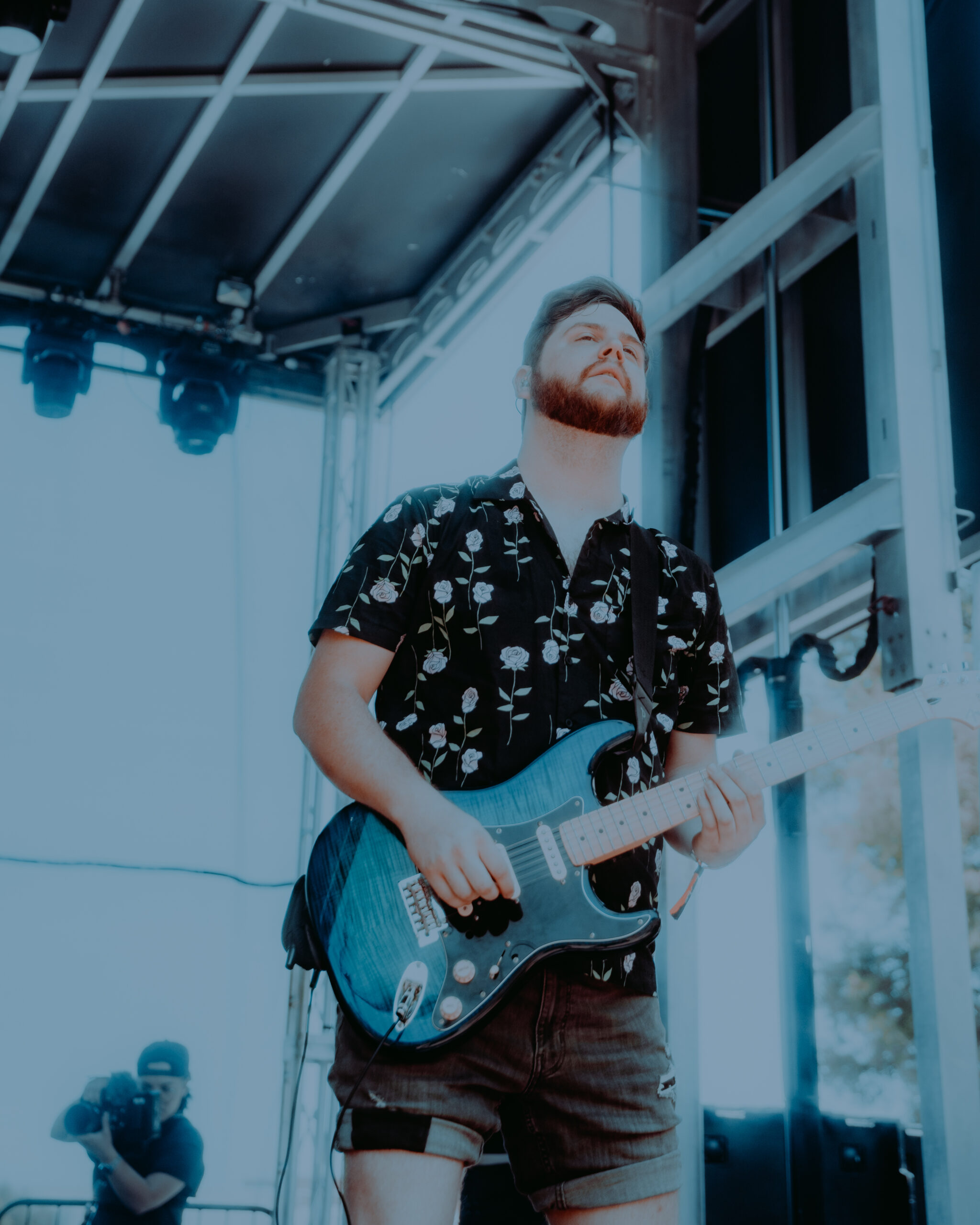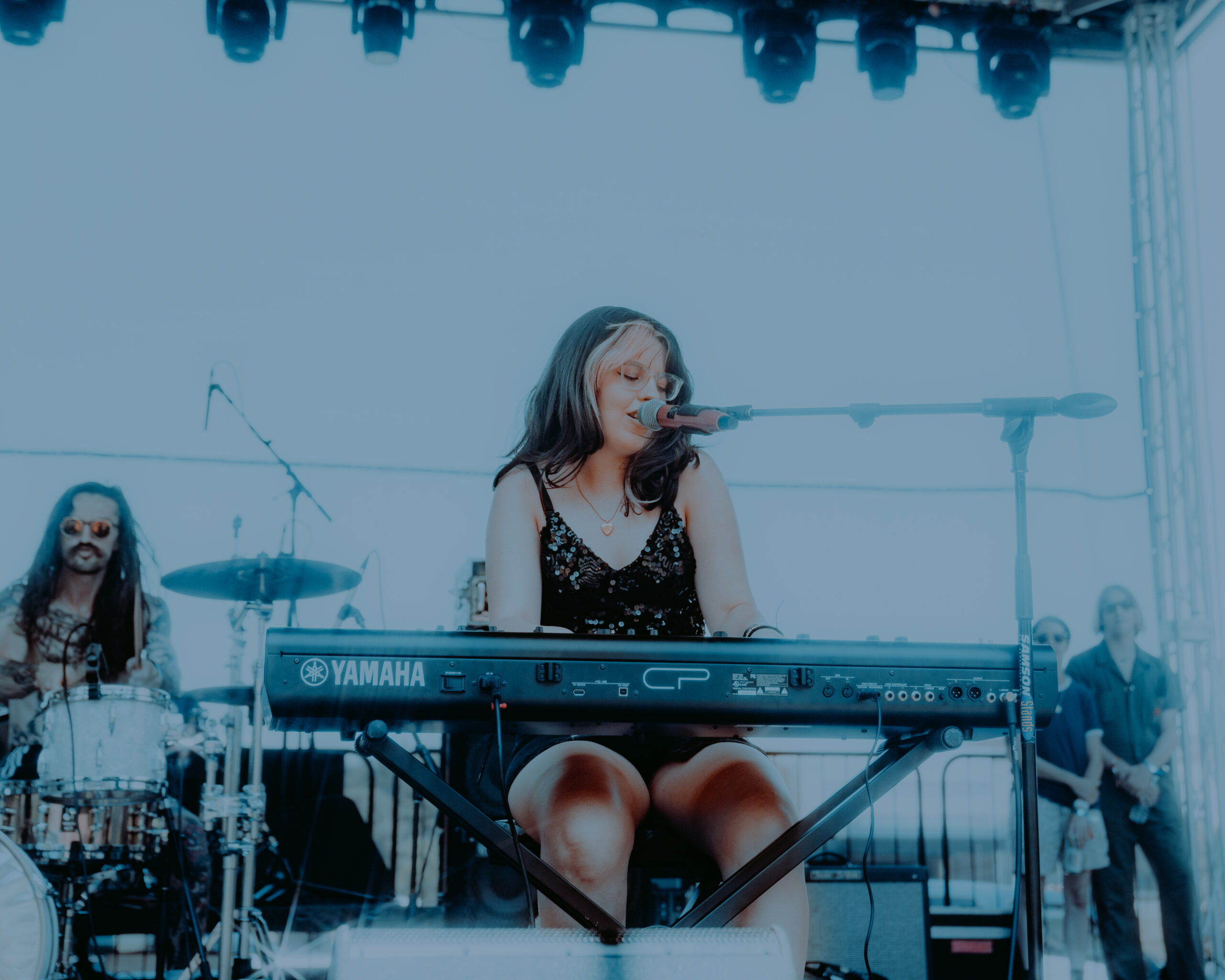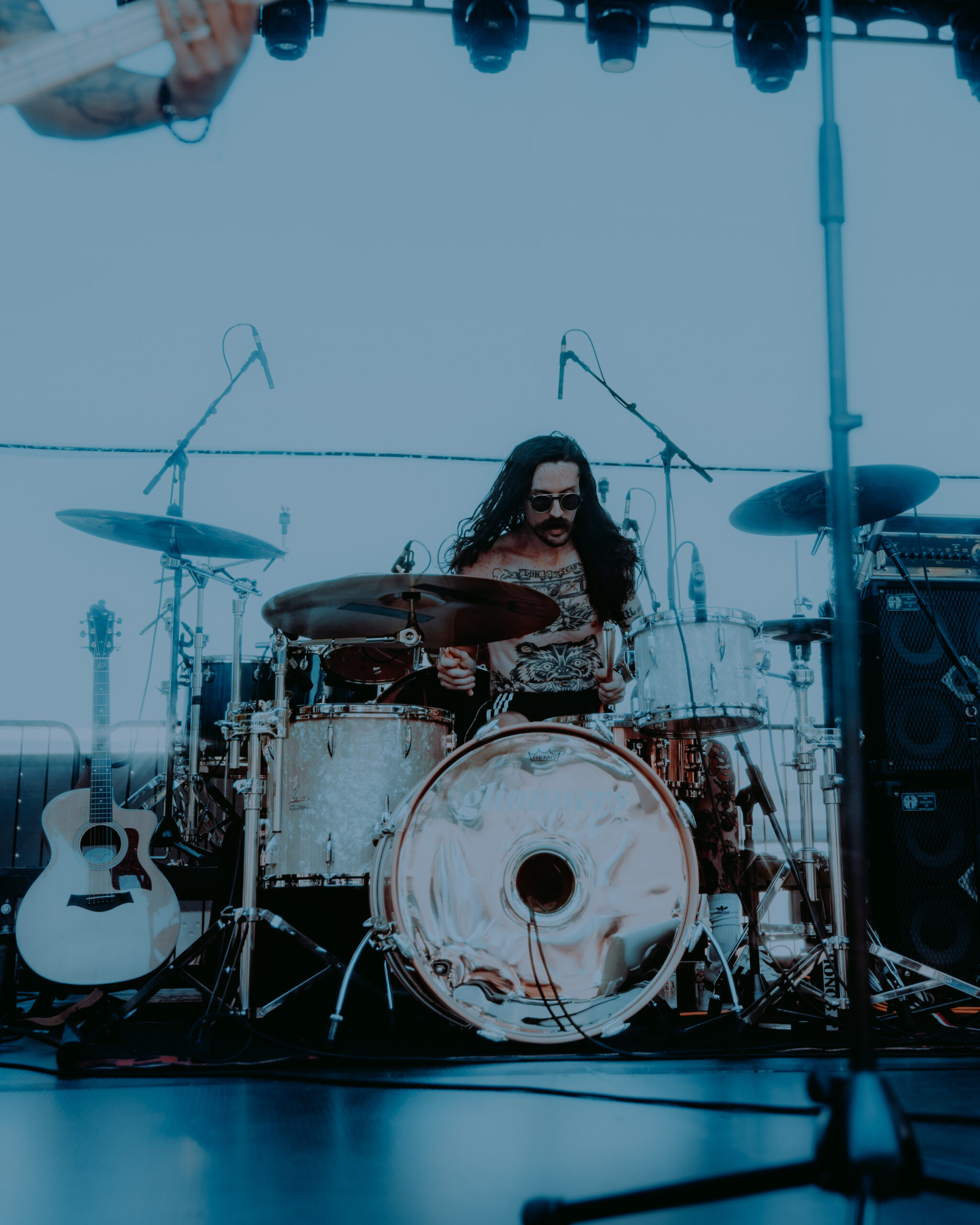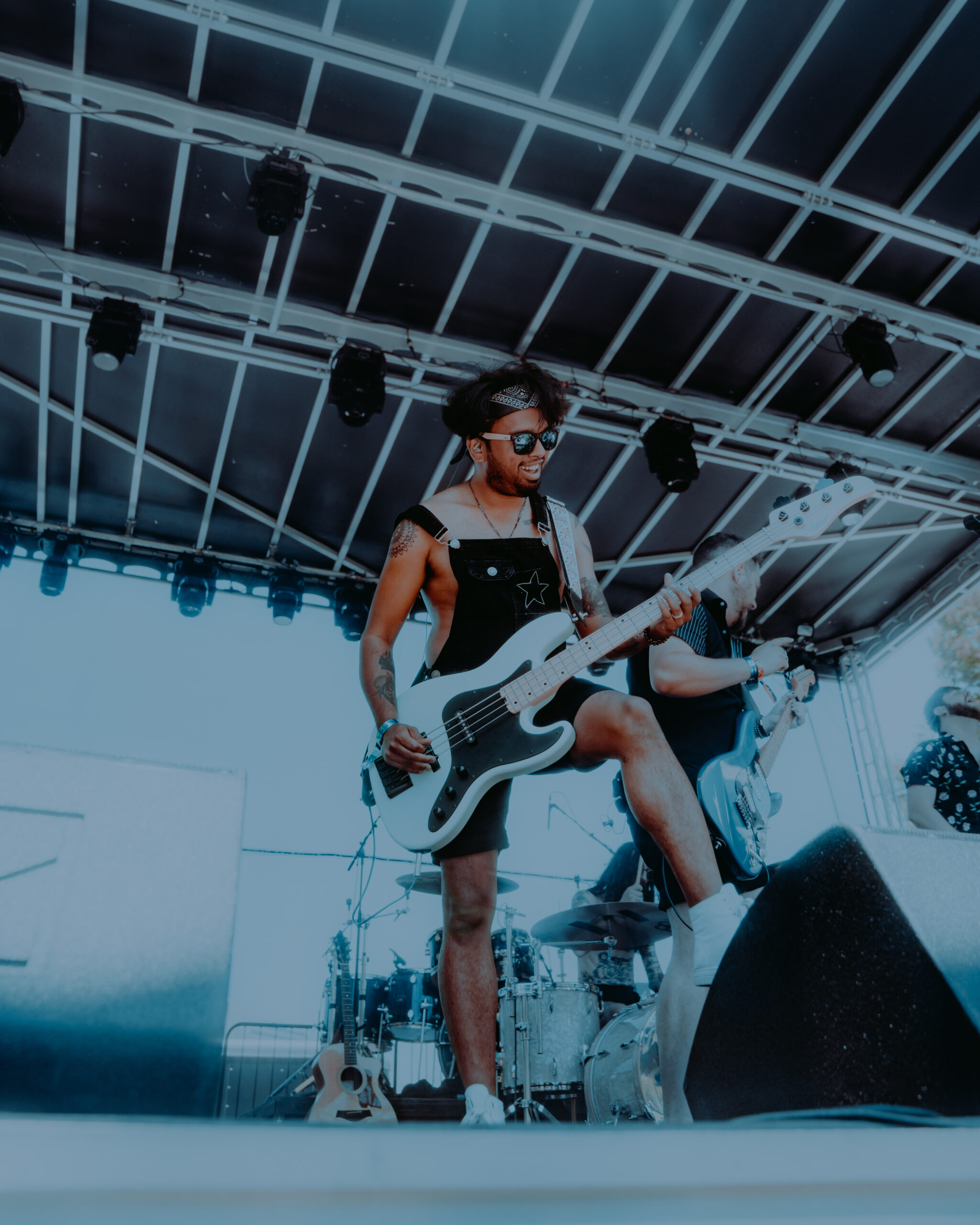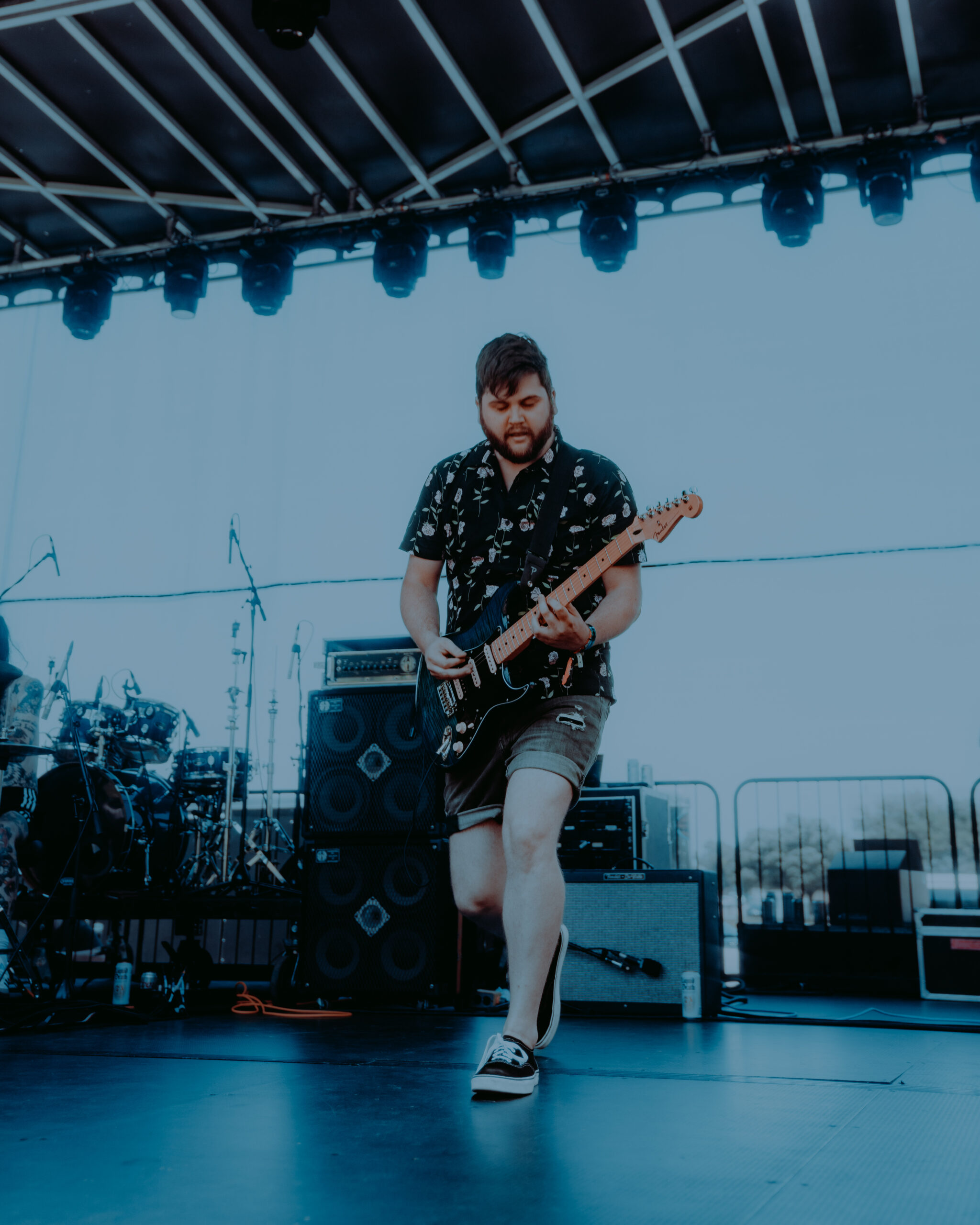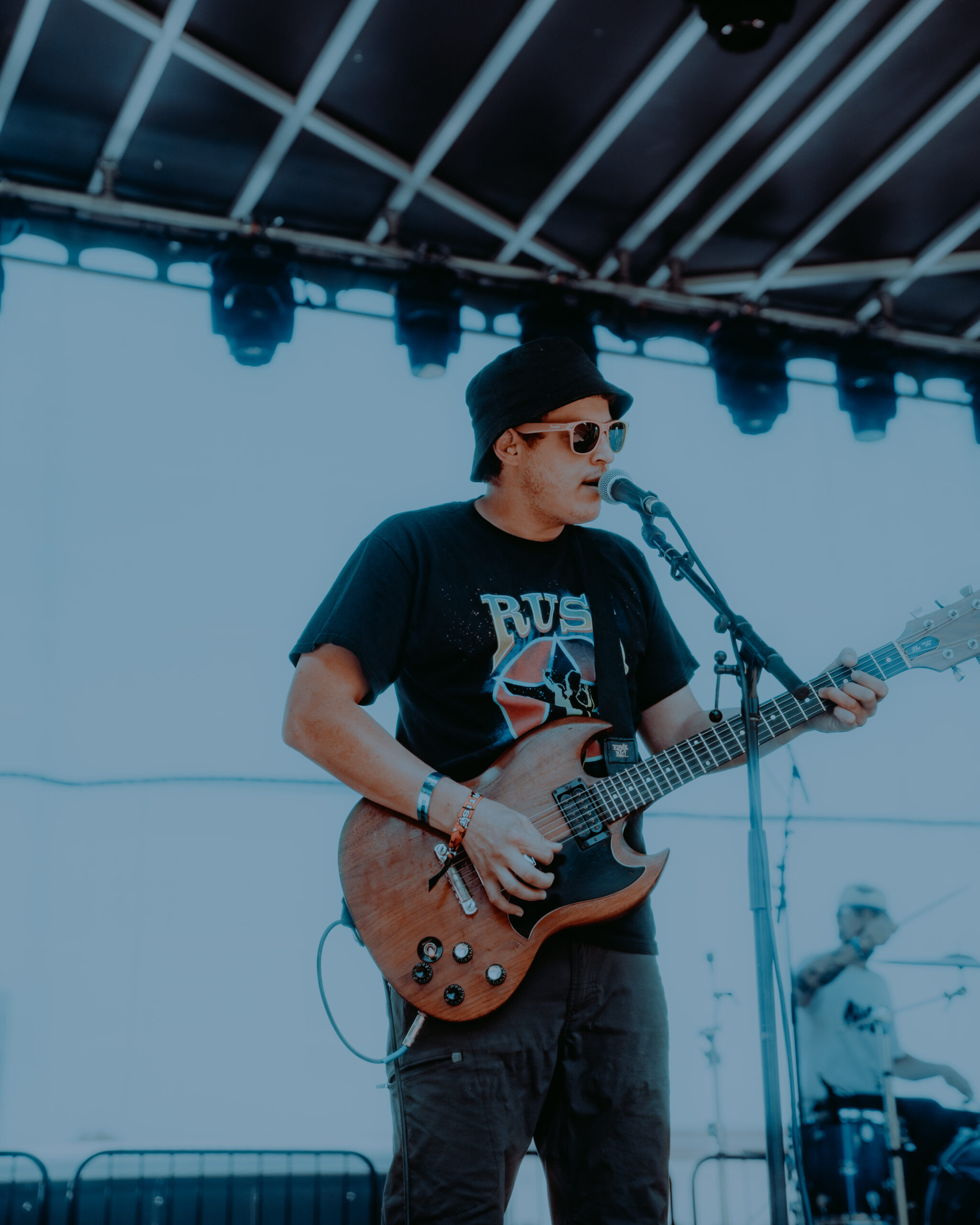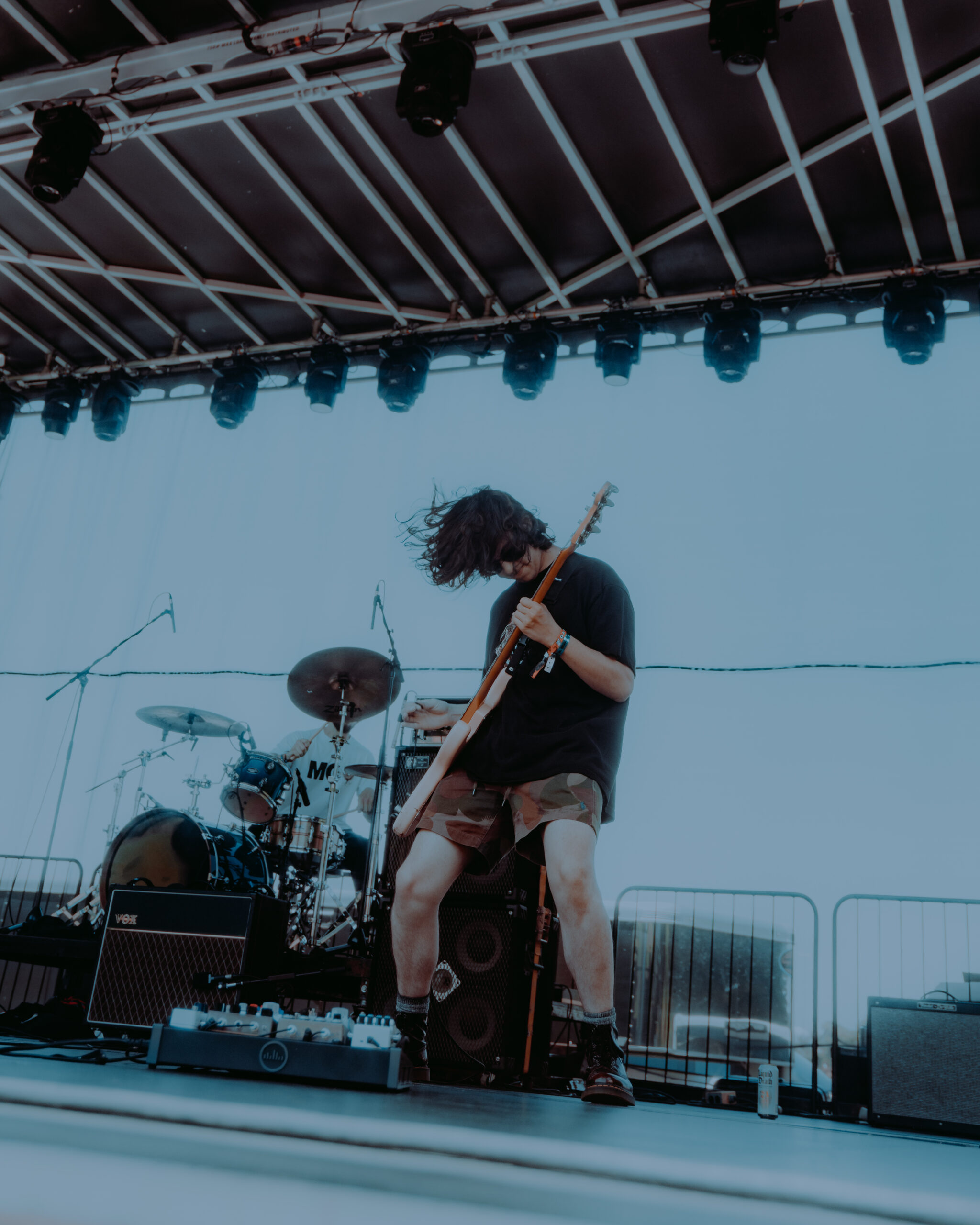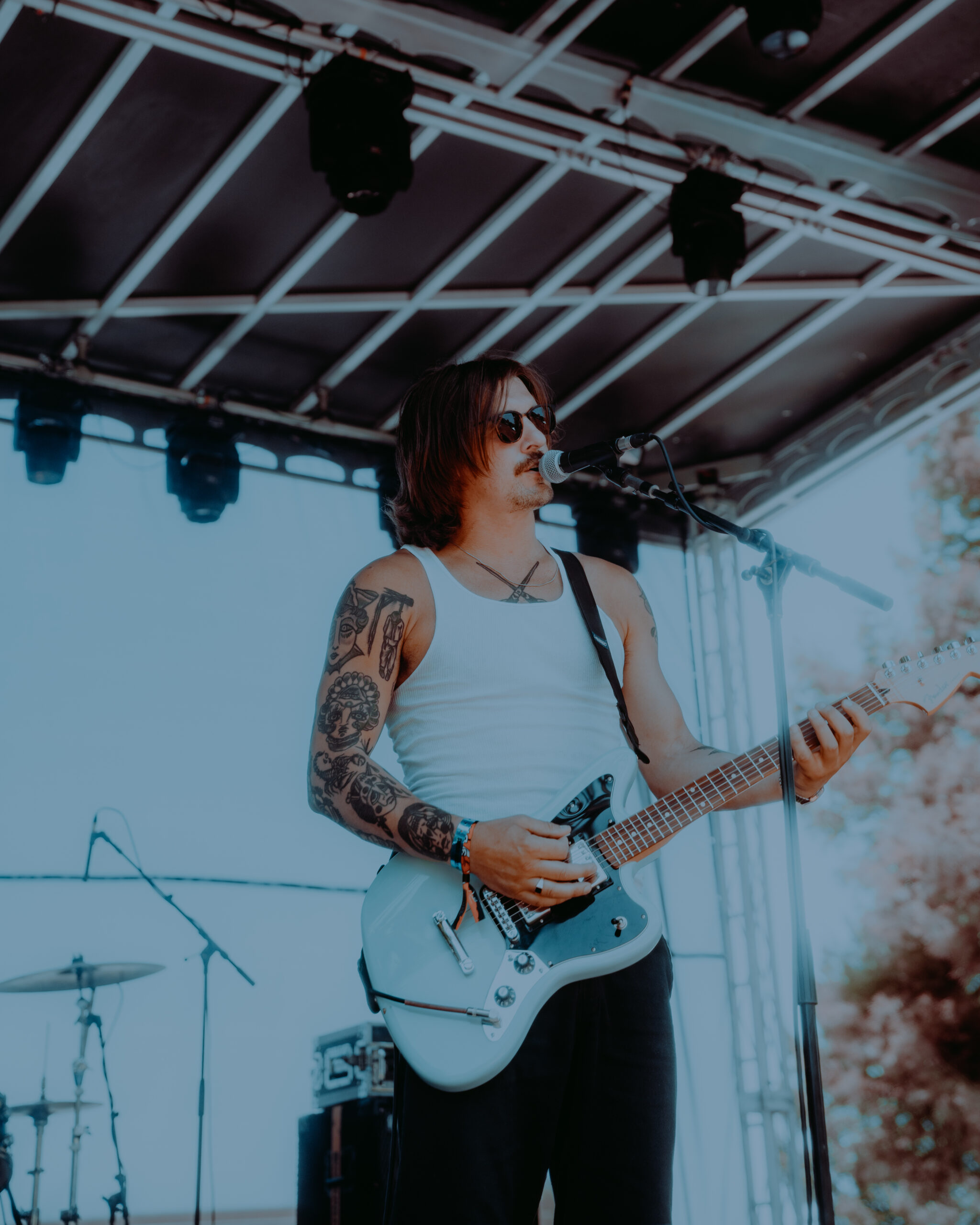 The next three sets were nearly at the top of our "need to see" list (if not for Alexisonfire later on). We are big fans of the show "Dave" featuring Lil Dicky and his hypeman, GaTa. Seeing that GaTa was playing, we cleared our schedules immediately for his set despite stage delays that happened. Following GaTa over at the Flows stage was Counterparts back in the heart of the stadium on the Stay Lit stage and Against the Current on the Hot Topic stage. These were a solid way to cap the first half of the day before preparing us for highly anticipated afternoon and evenings of music.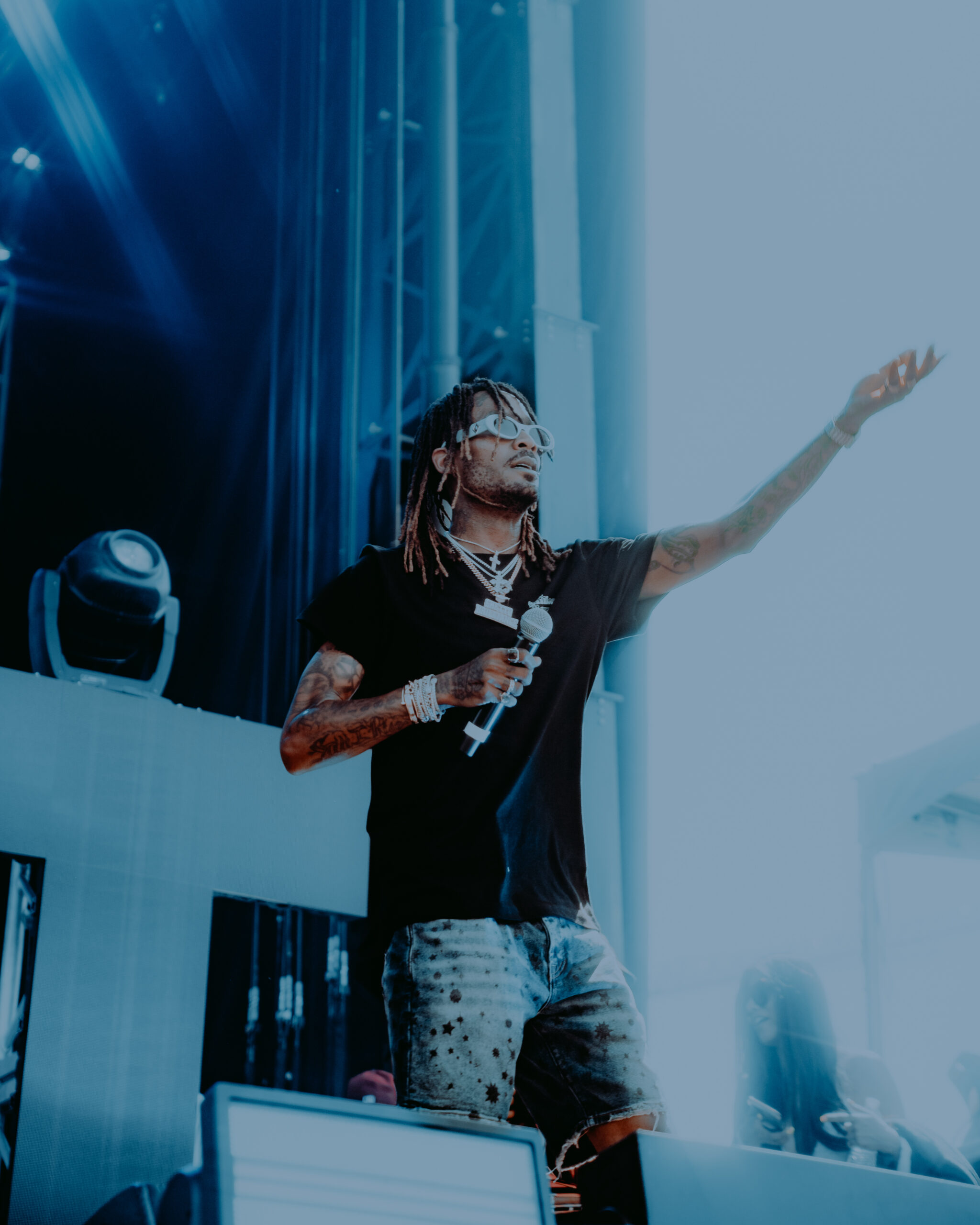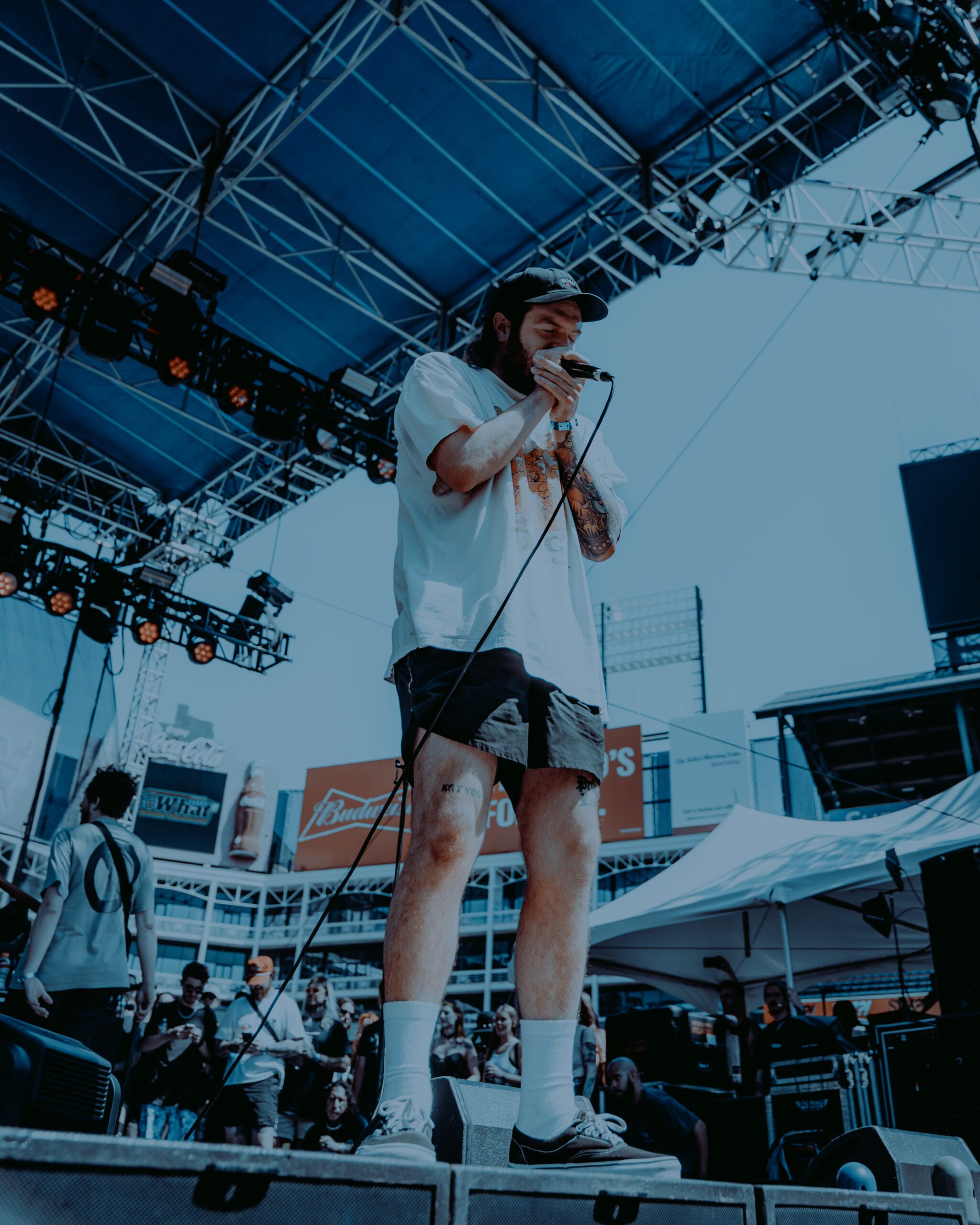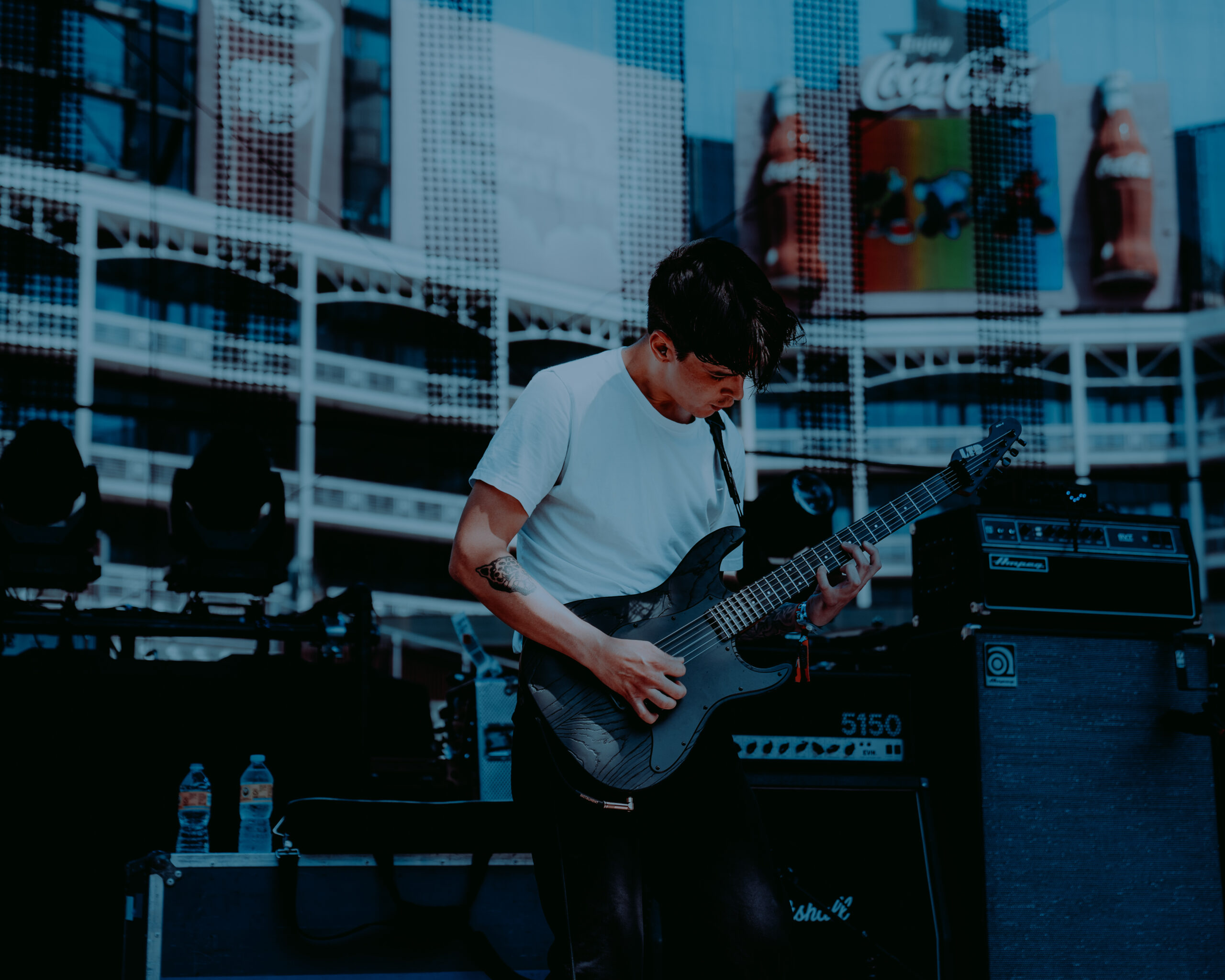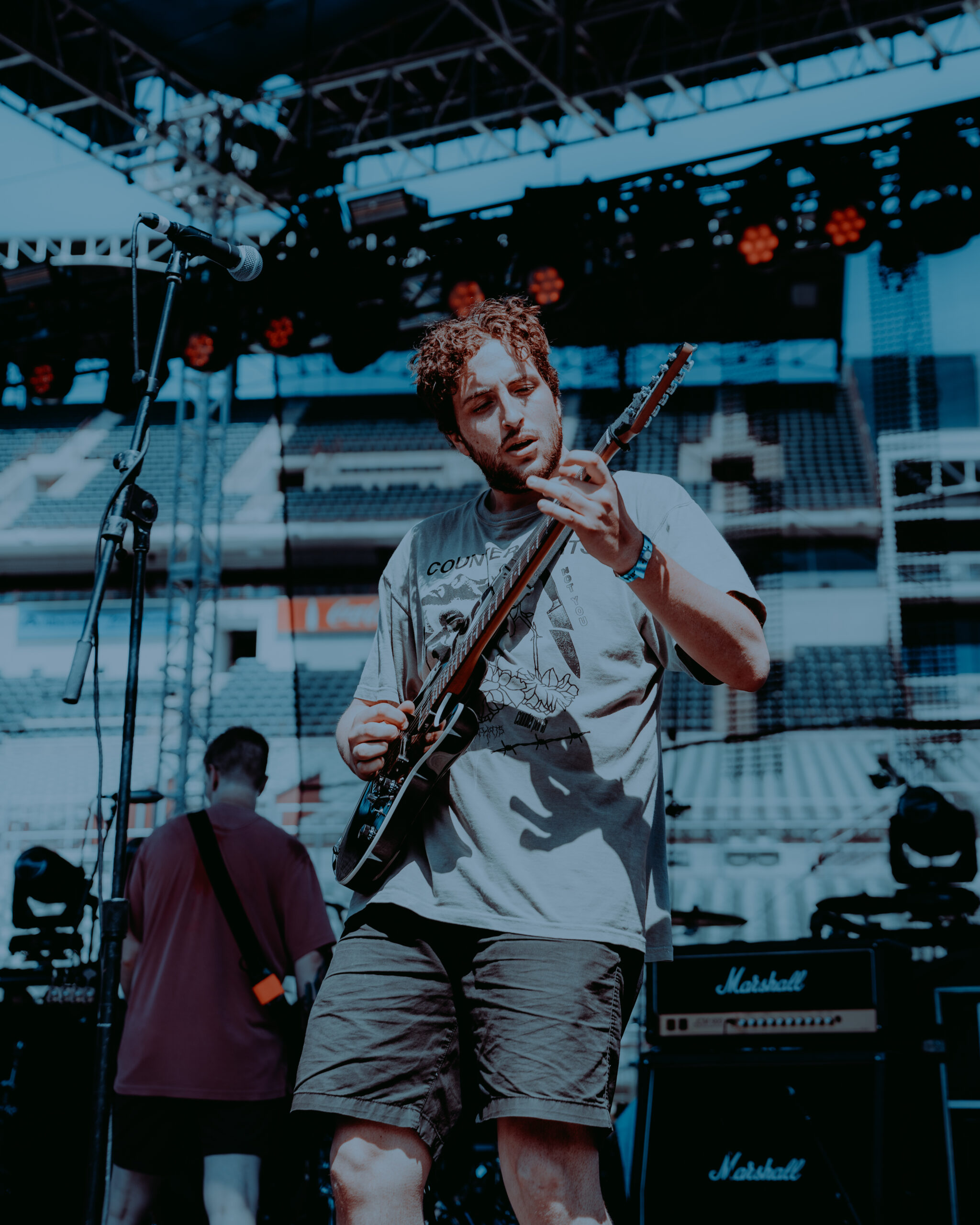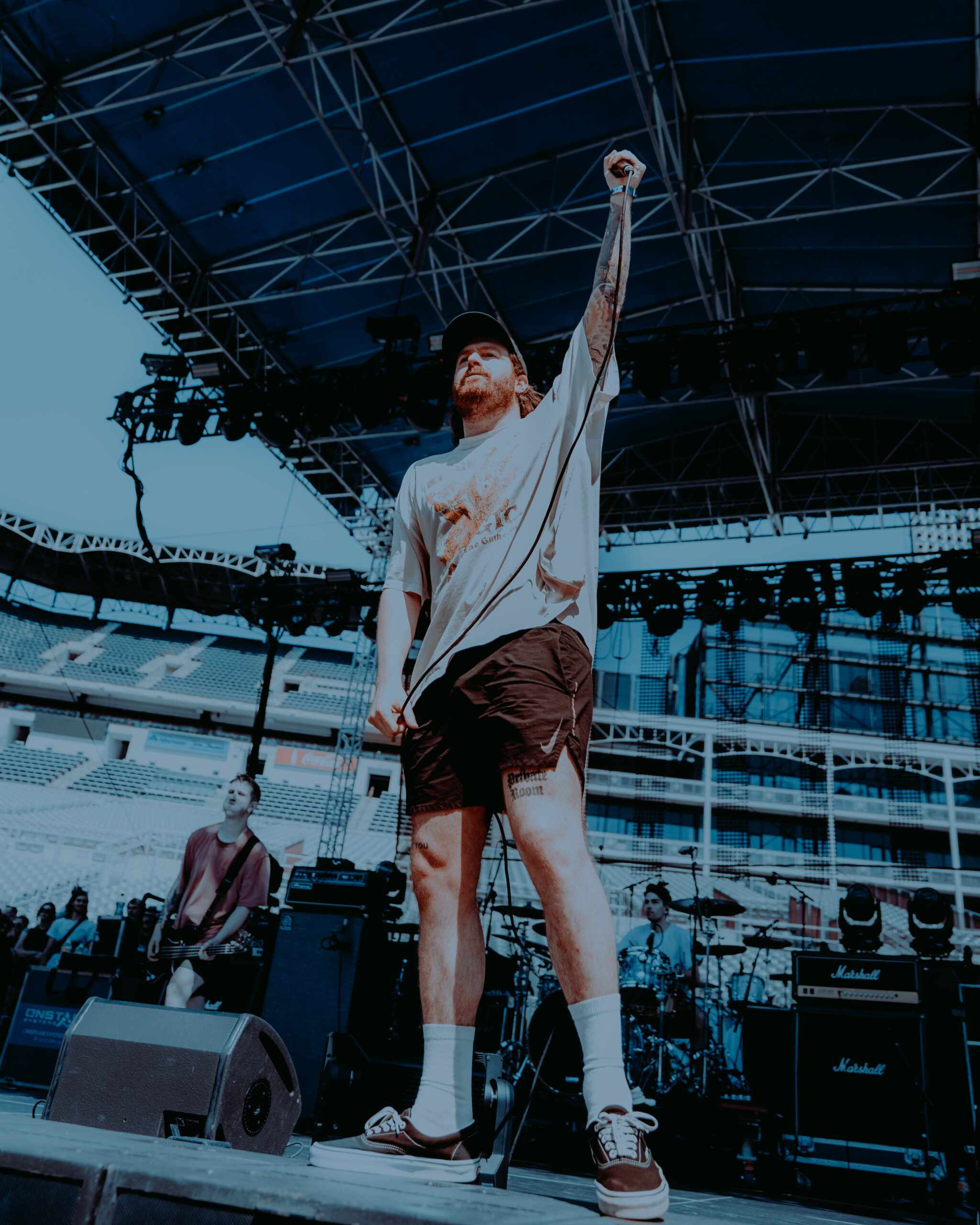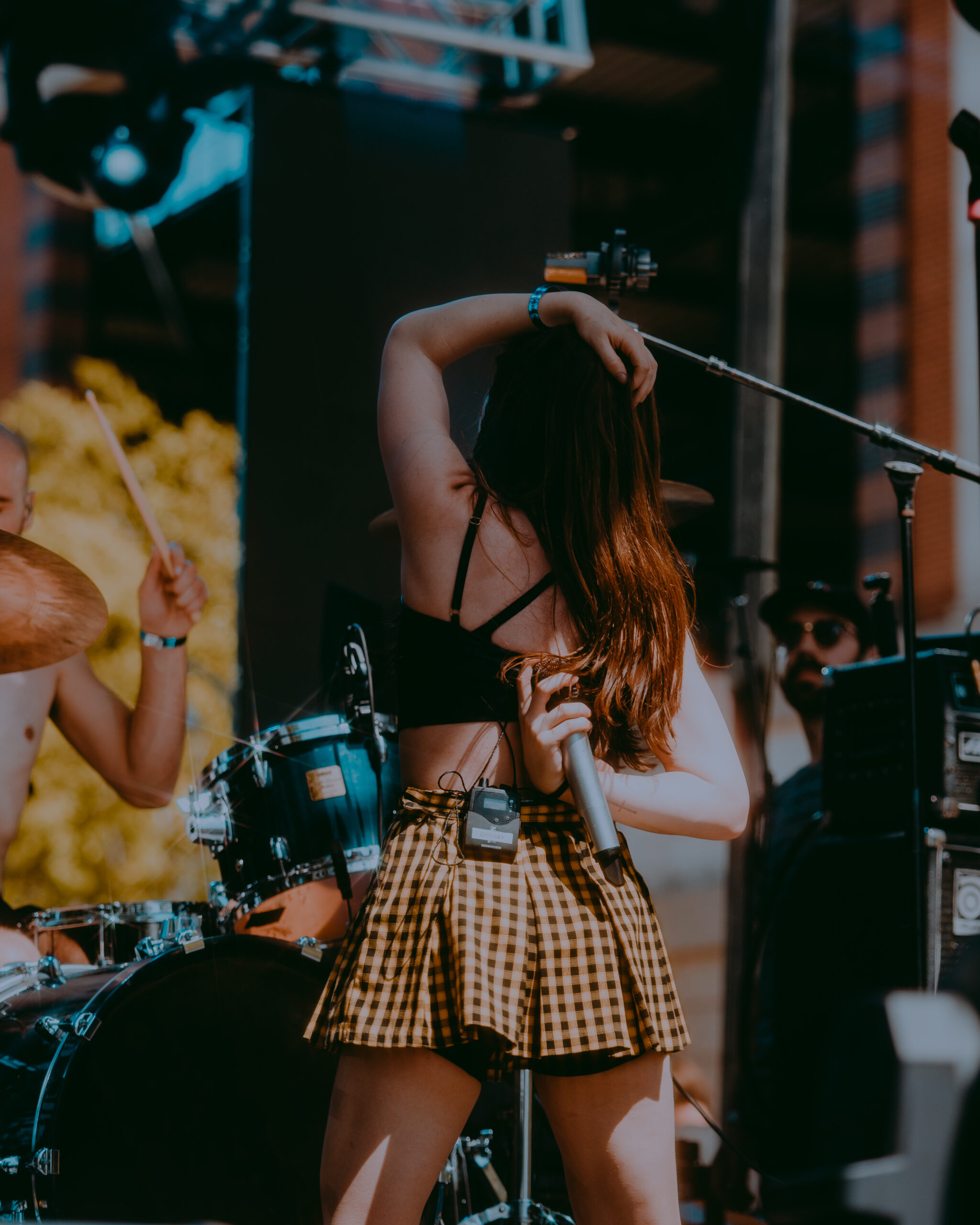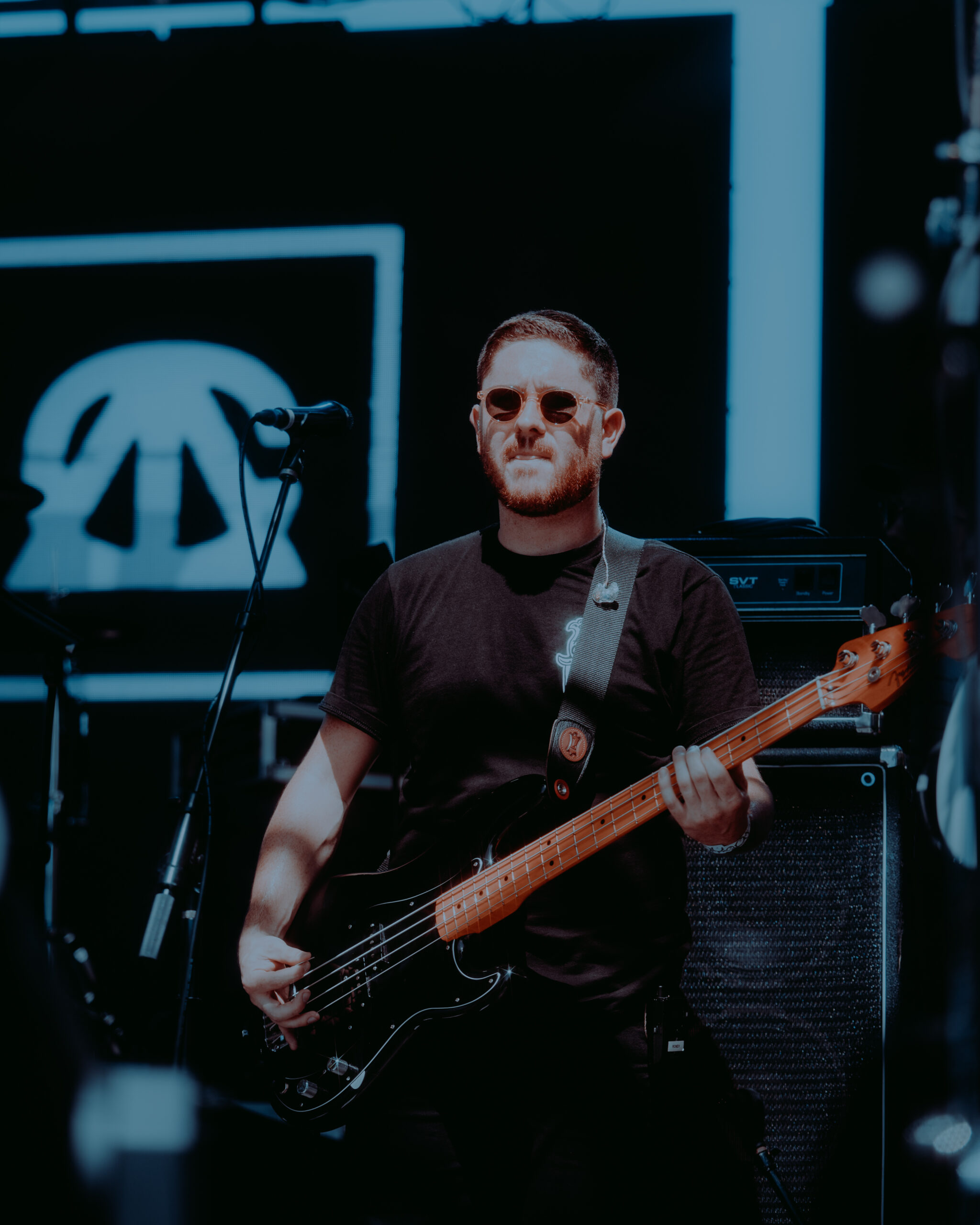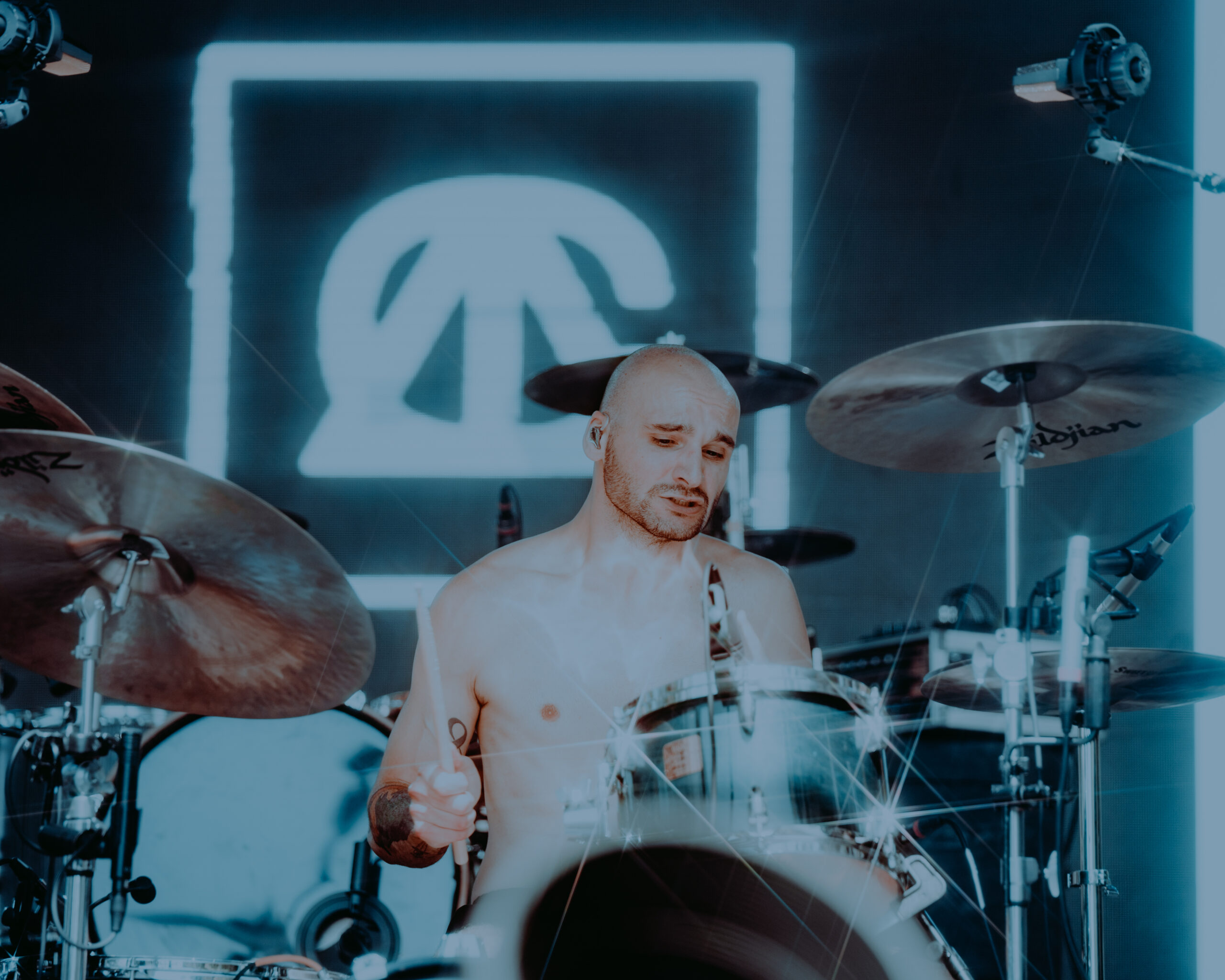 Following our lunch break, we needed a set that would stimulate us back to normal and The Callous Daoboys were just the set to do it. While they're another band our website has followed for many years, this was our first taste of their live performance and it did not disappoint. Within seconds, every member on the half stage they were performing on was moving at lightning speeds and bringing the house down. After the Daoboys, we lucked out by having our next set on the left half of the stage and giving us time to recoup before First and Forever took the stage.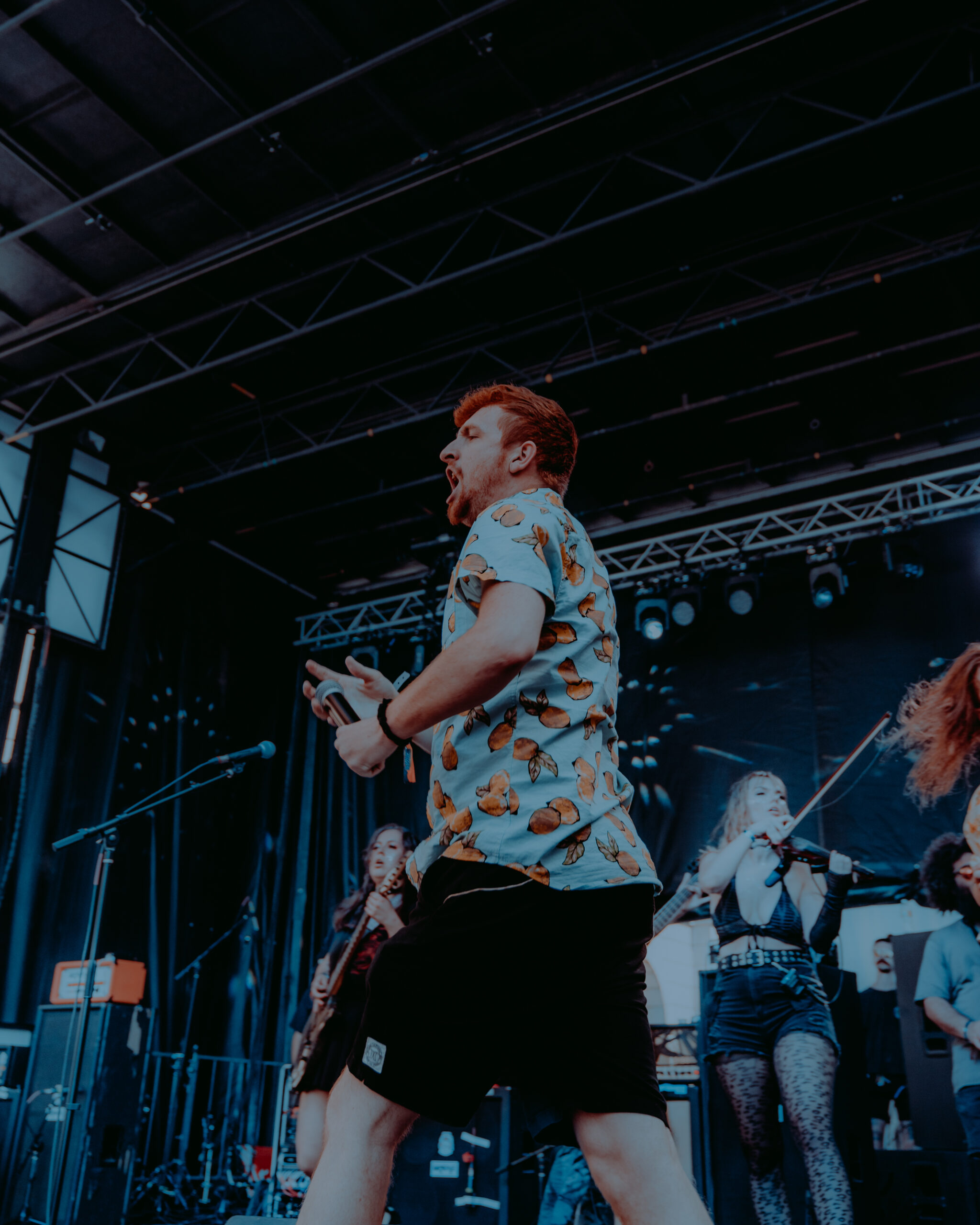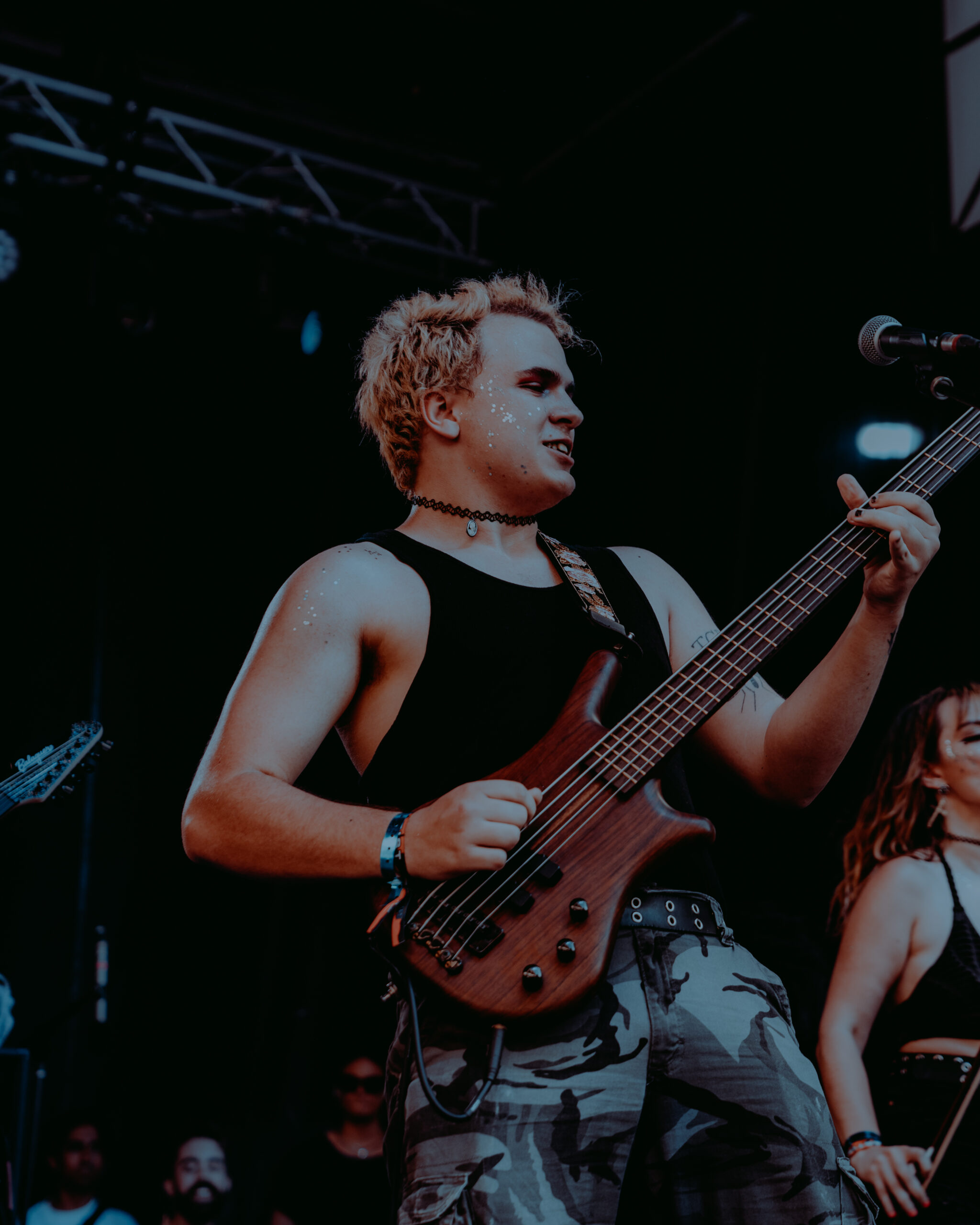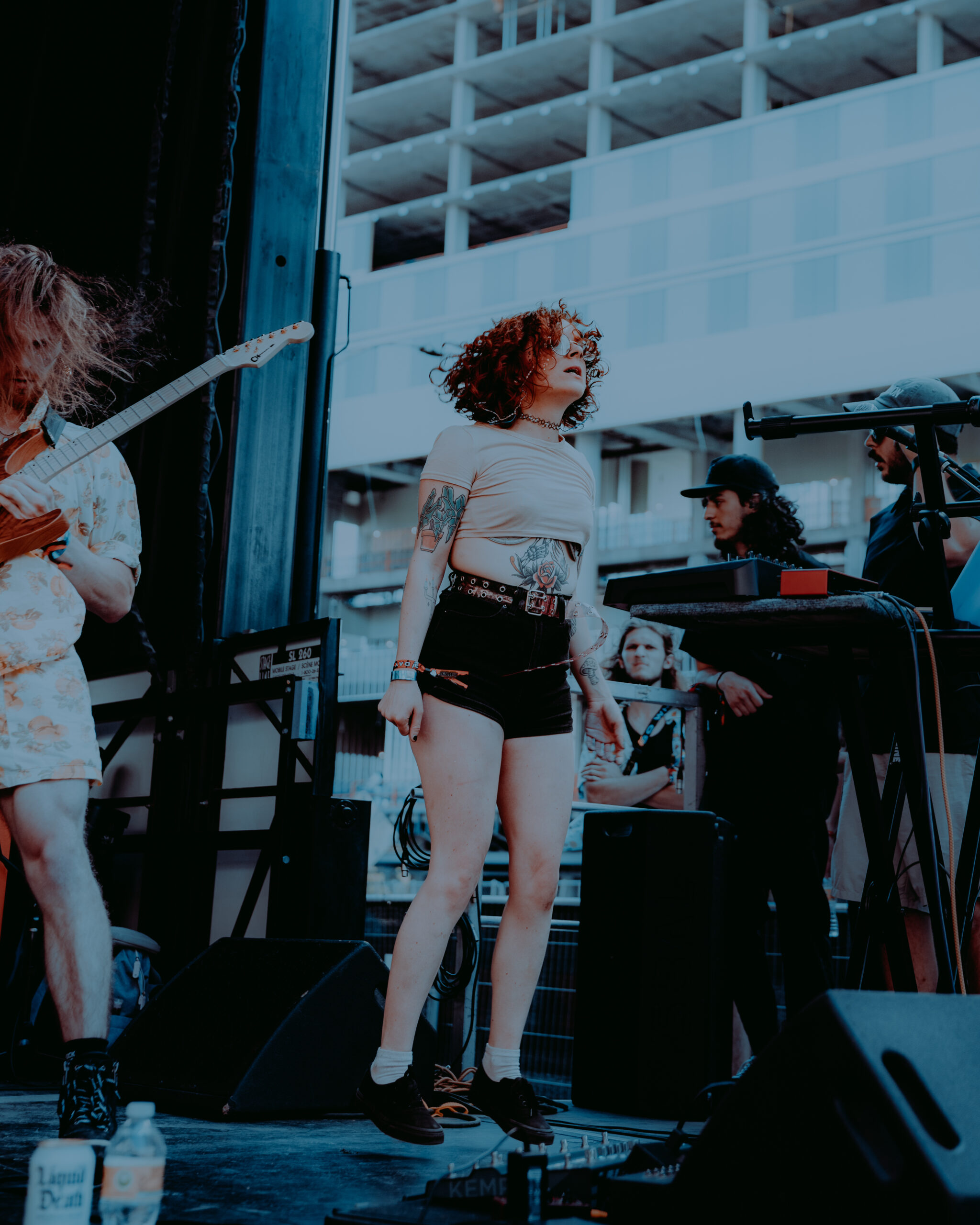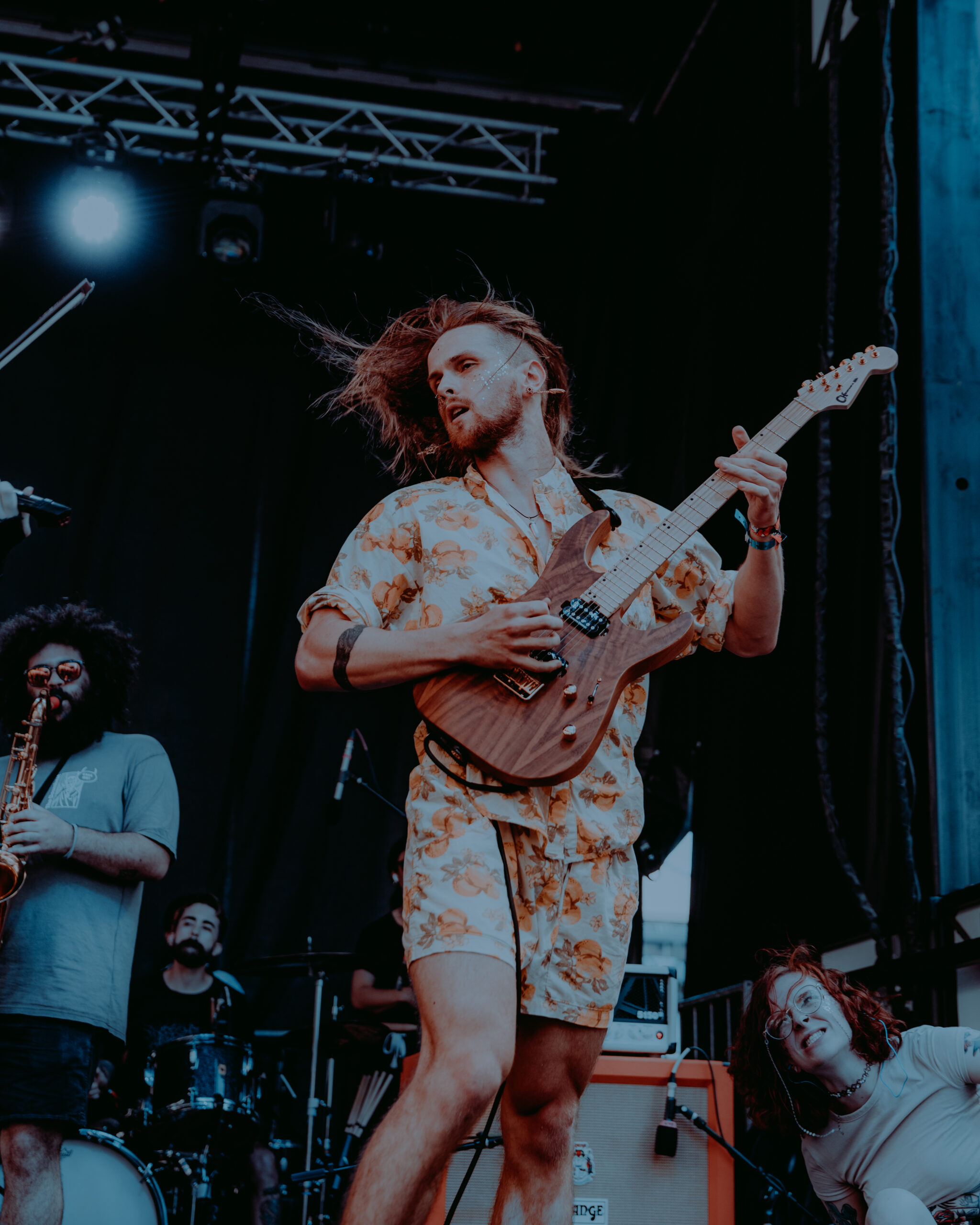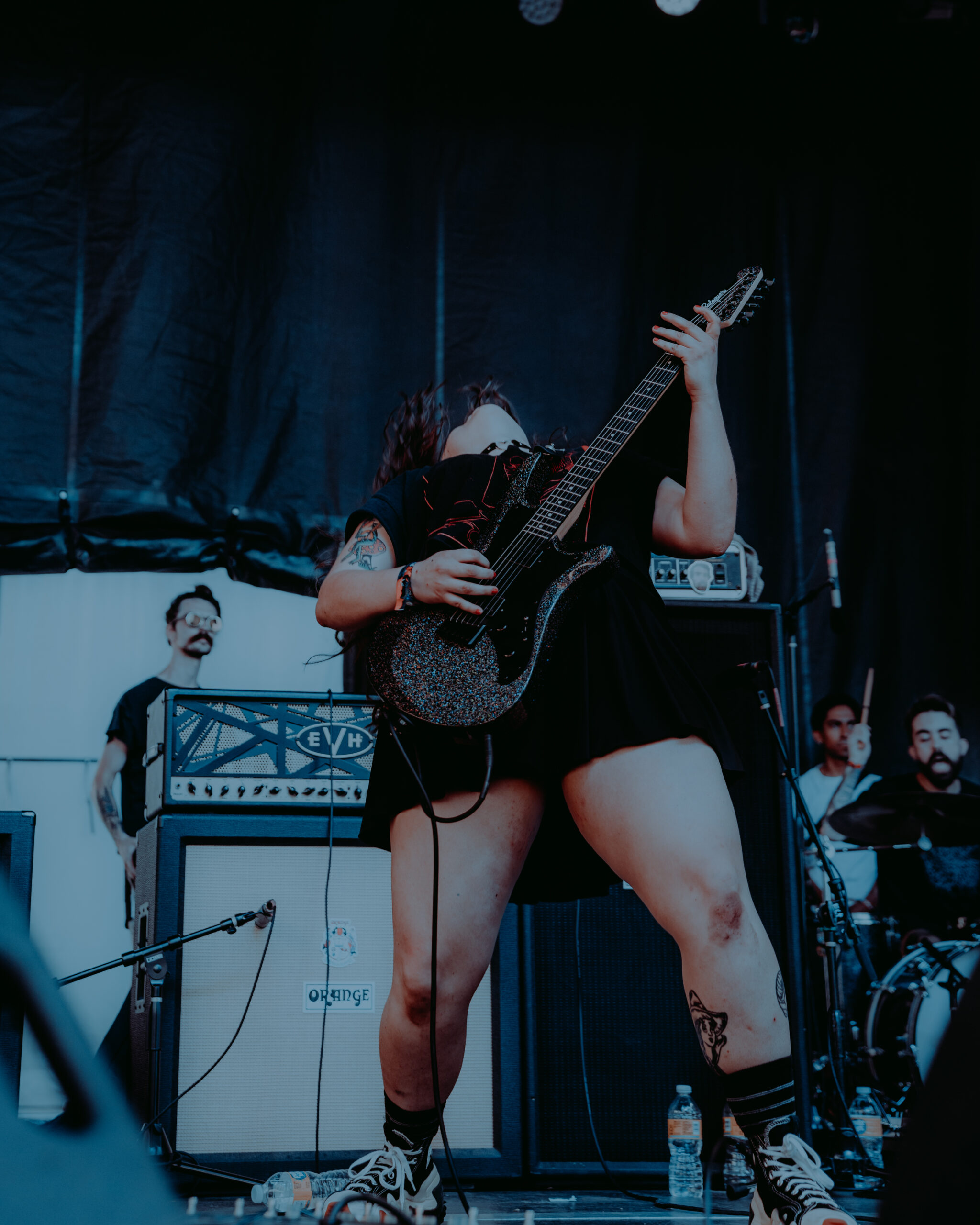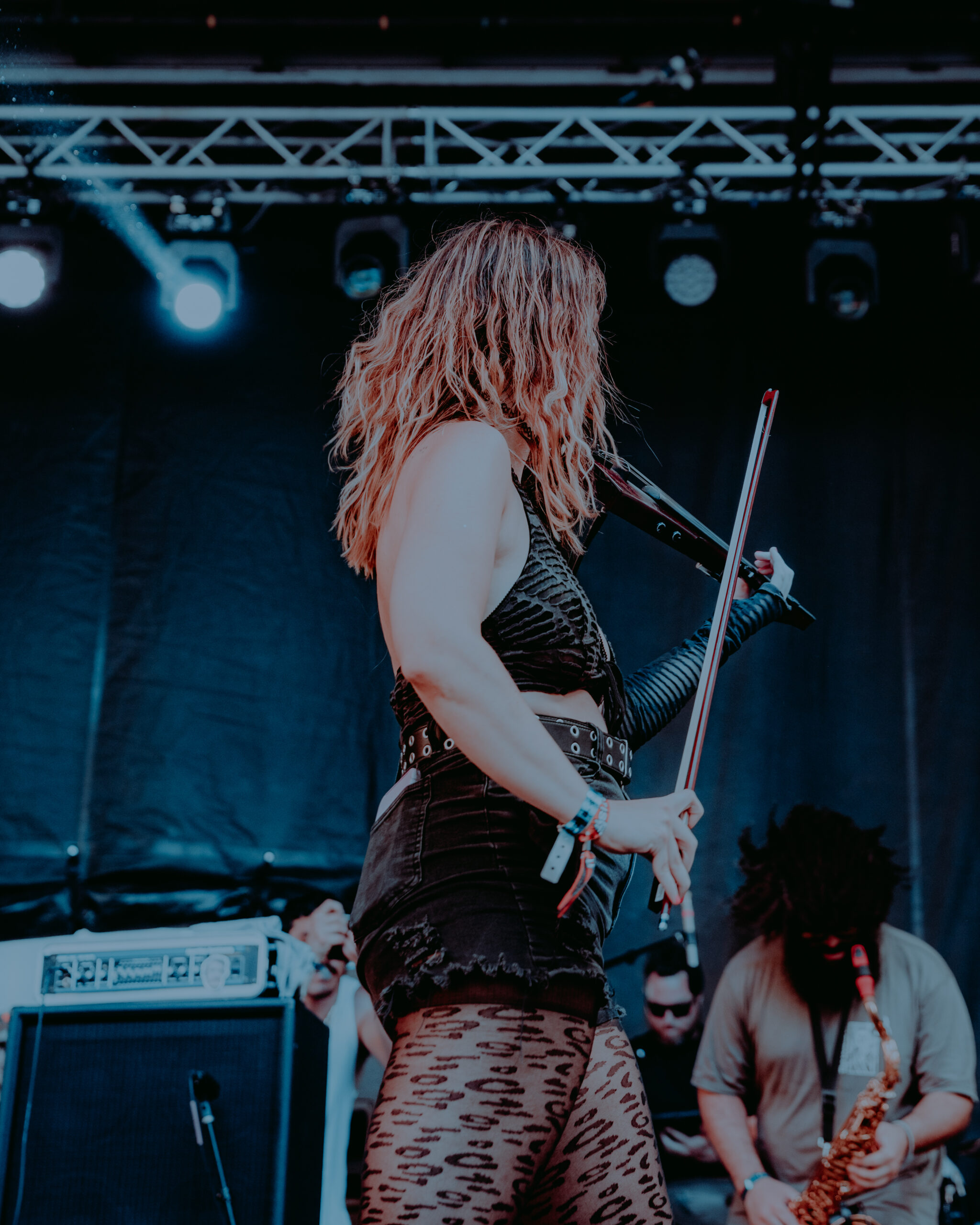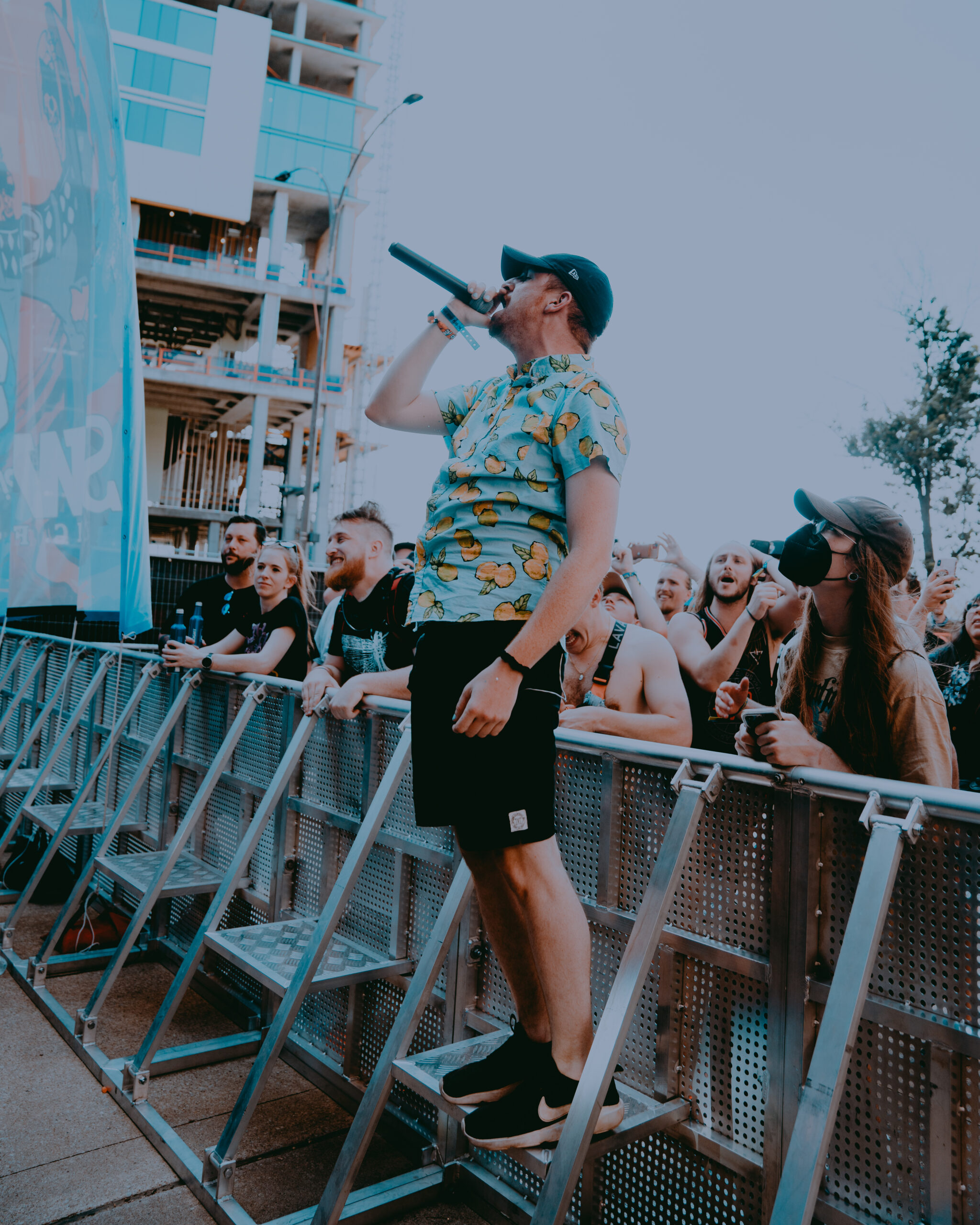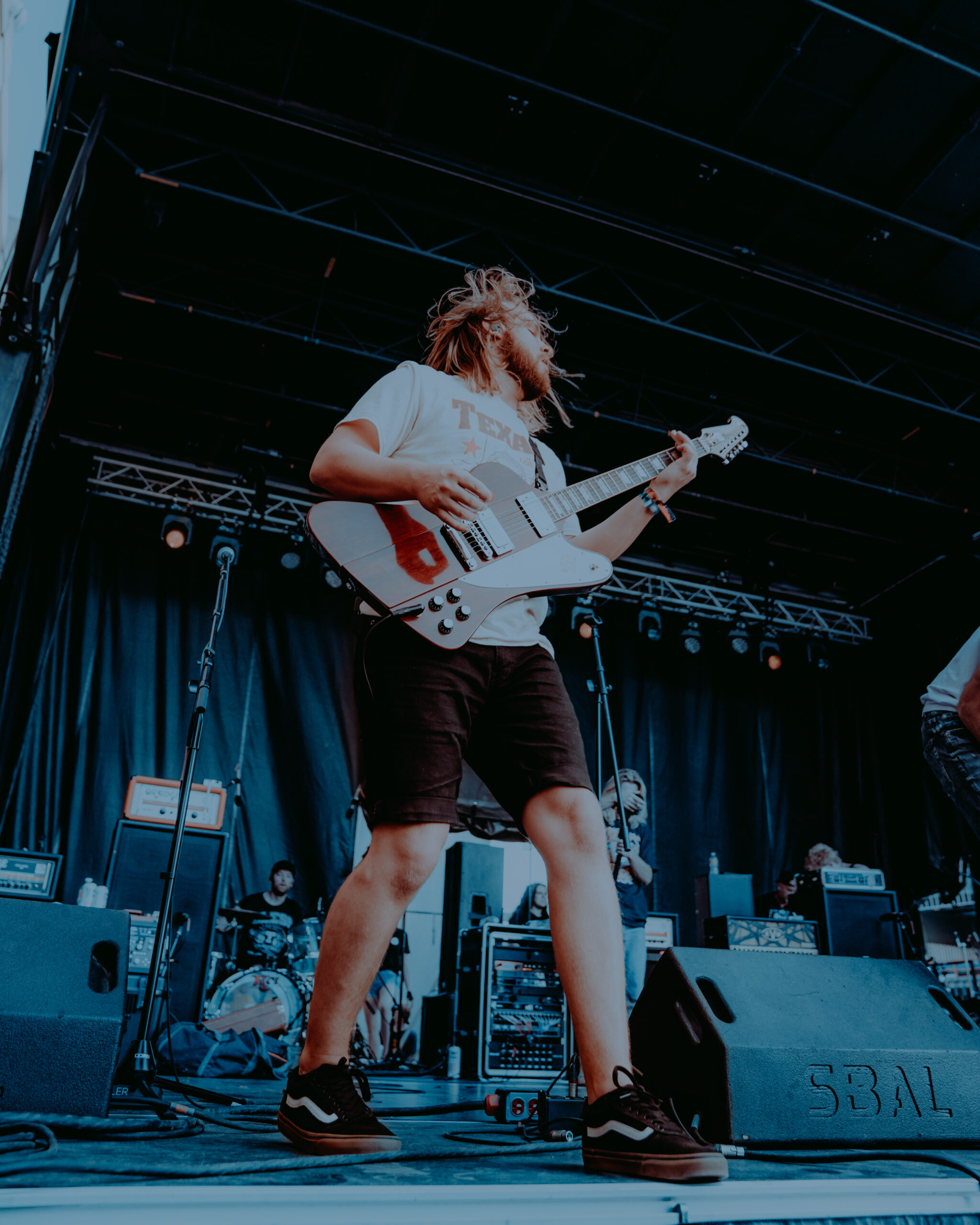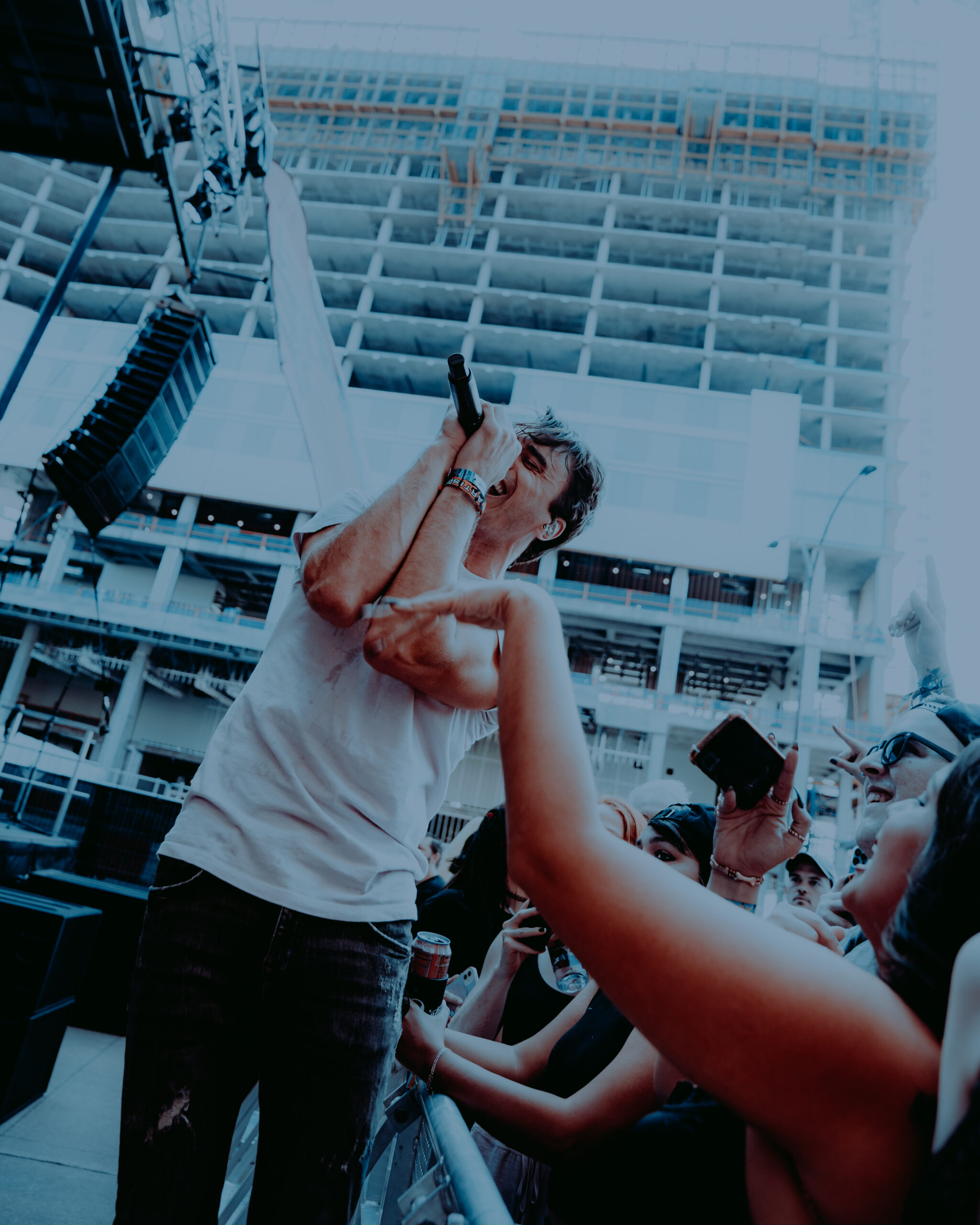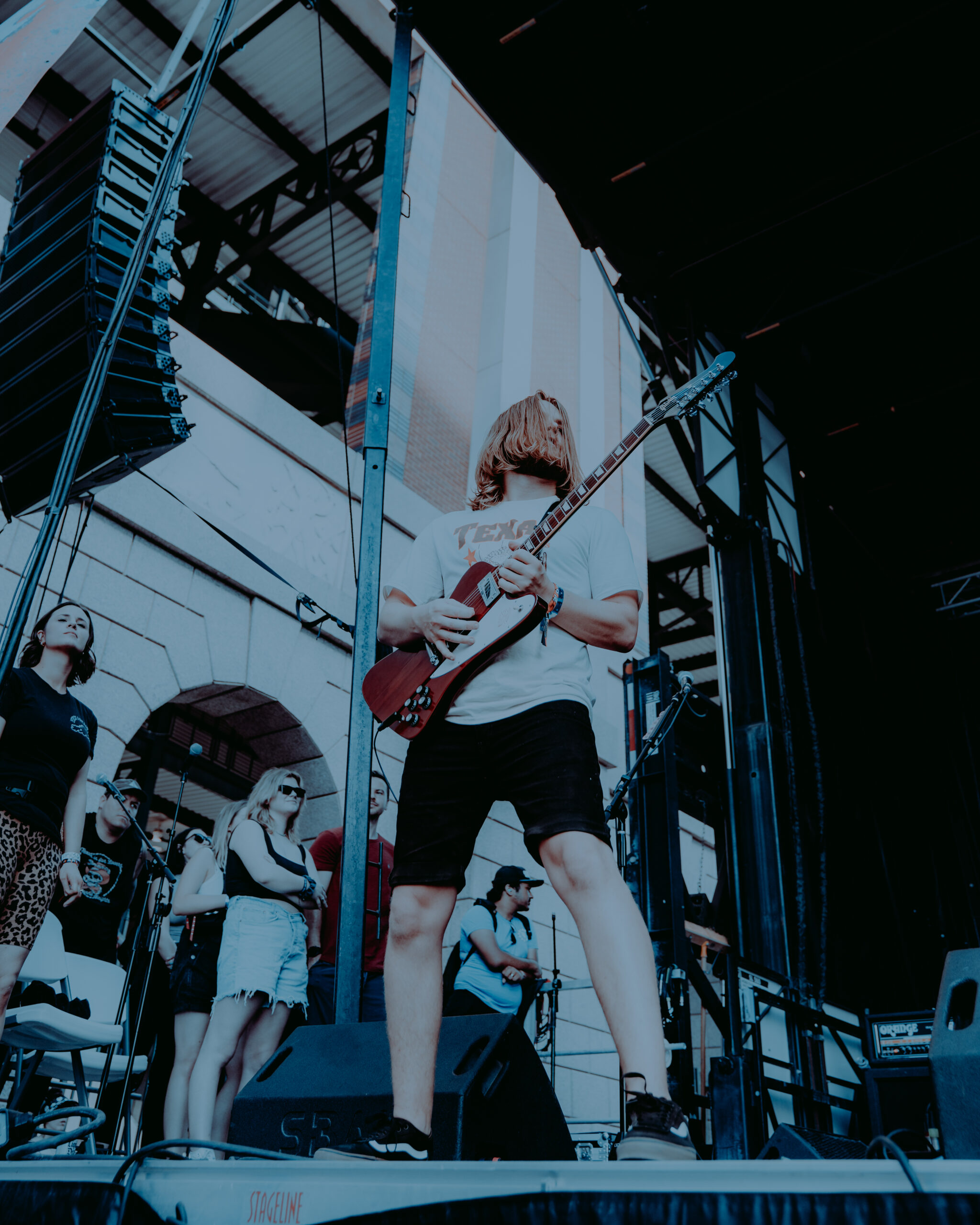 The afternoon was setting in which meant our marathon of sets to mark the end of the weekend was starting. Starting off the final hours of the weekend was The Devil Wears Prada (and while we hoped for a "Still Fly" cover, given the circumstances, it didn't come). The only thing that could match the energy The Devil Wears Prada gave us was seeing Stick To Your Guns take the stage right after and seeing their guitarist performing as hard as ever in a neck brace.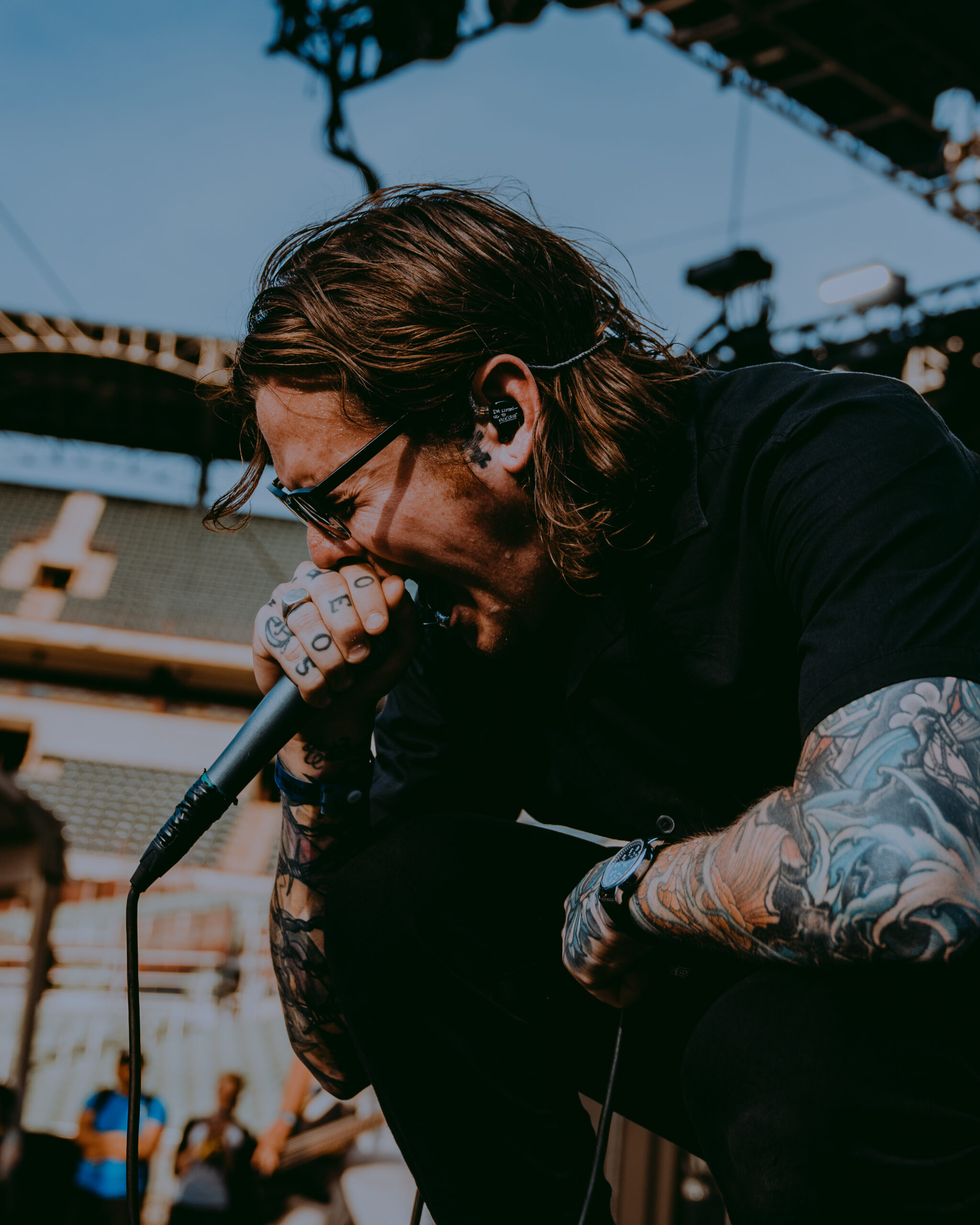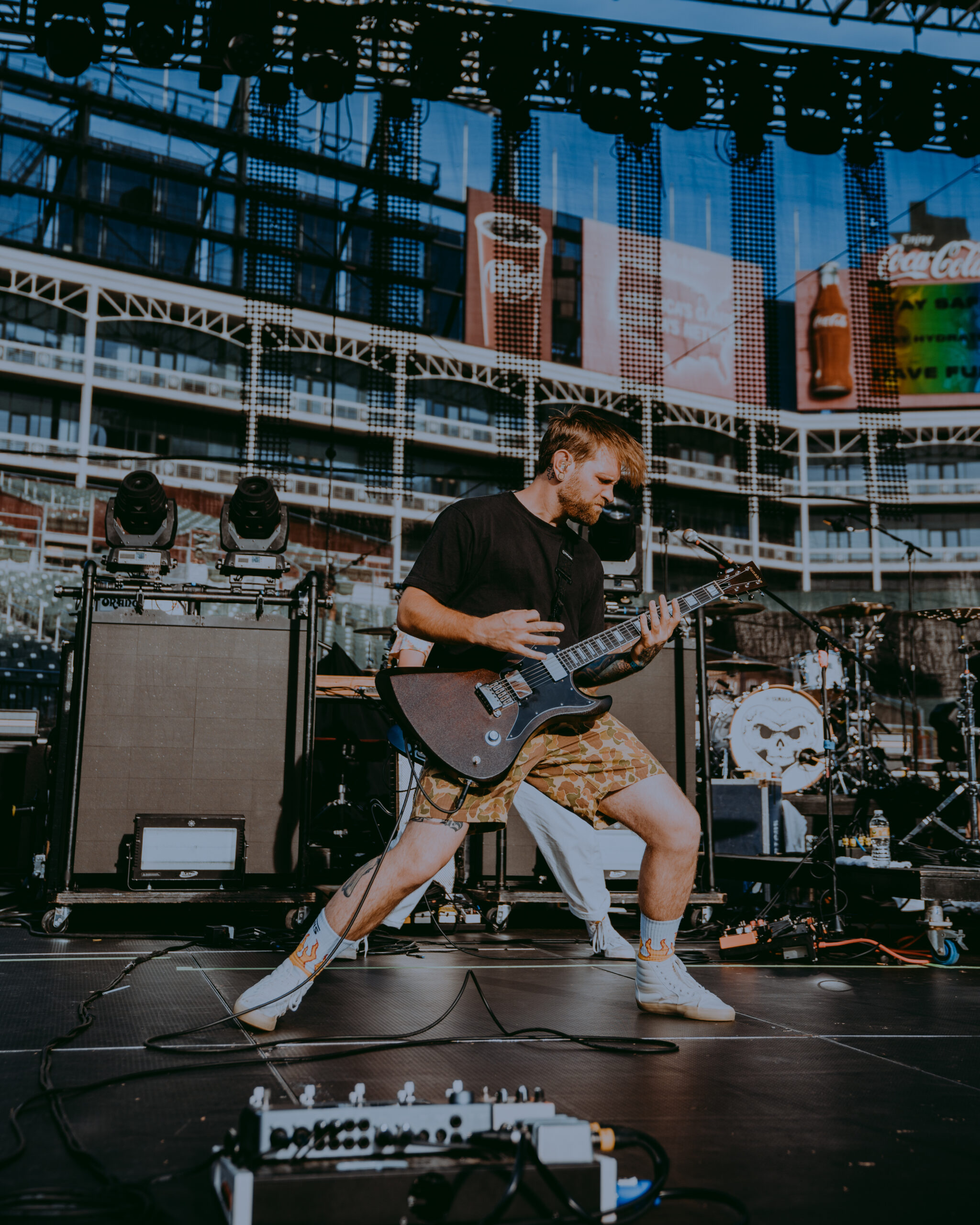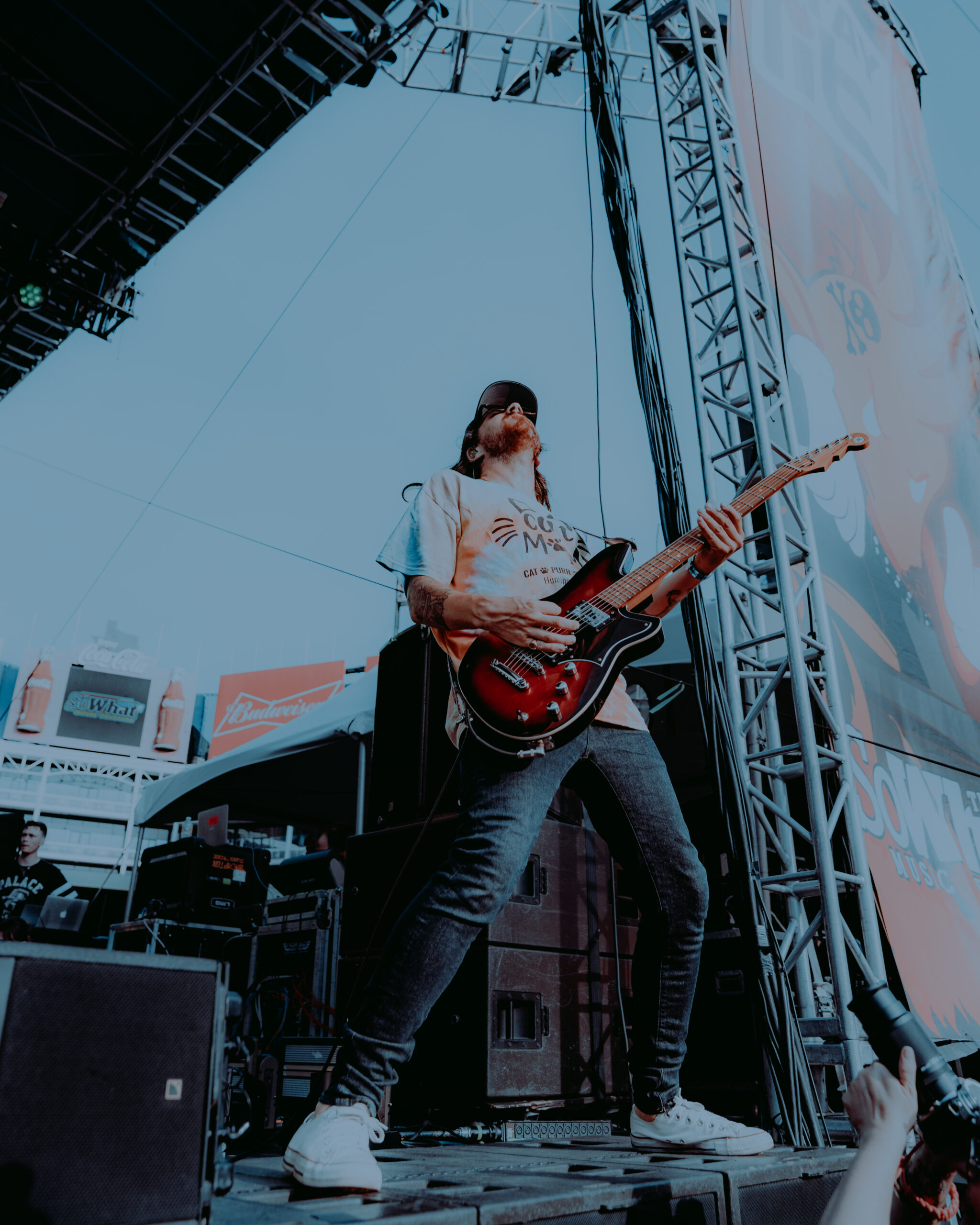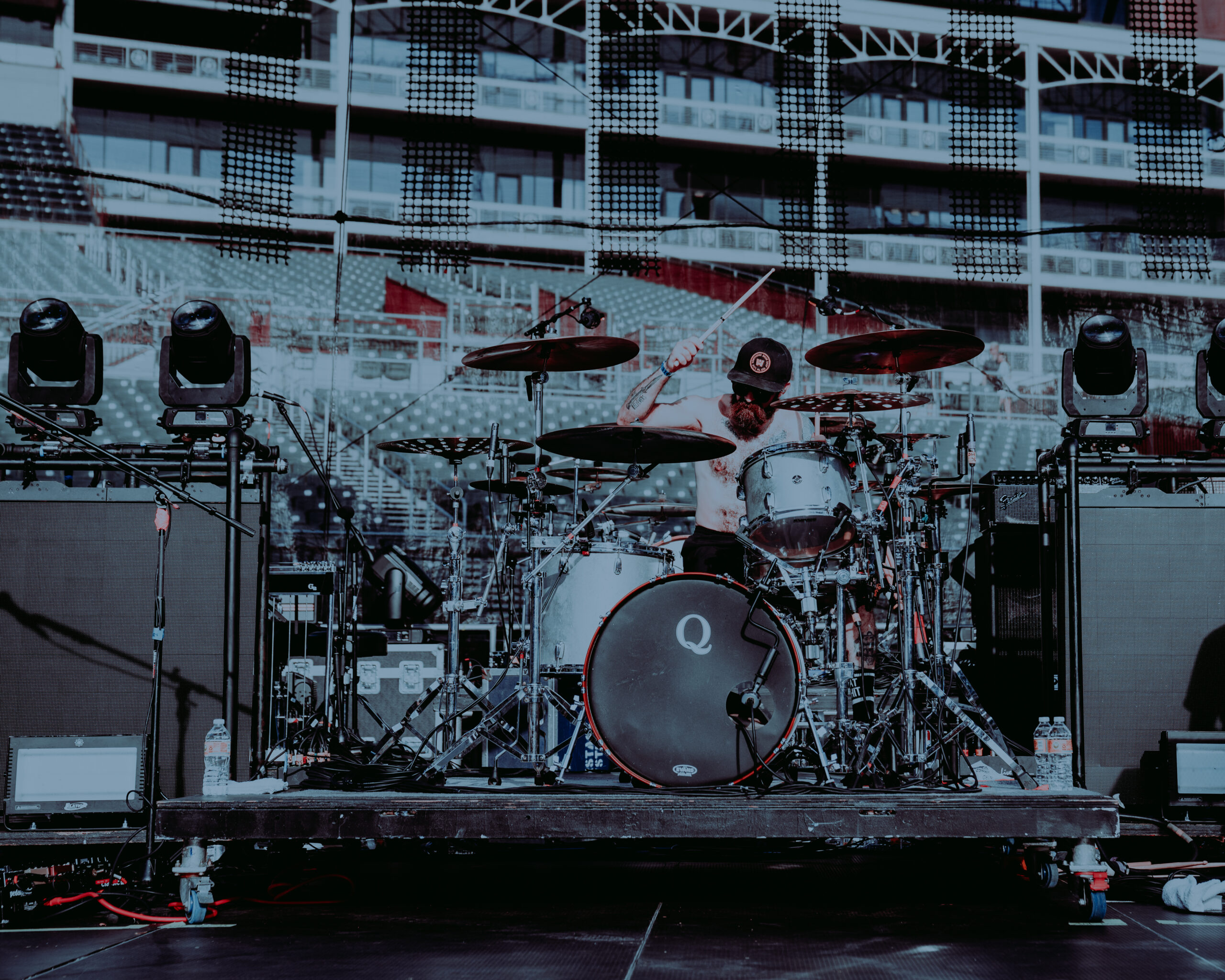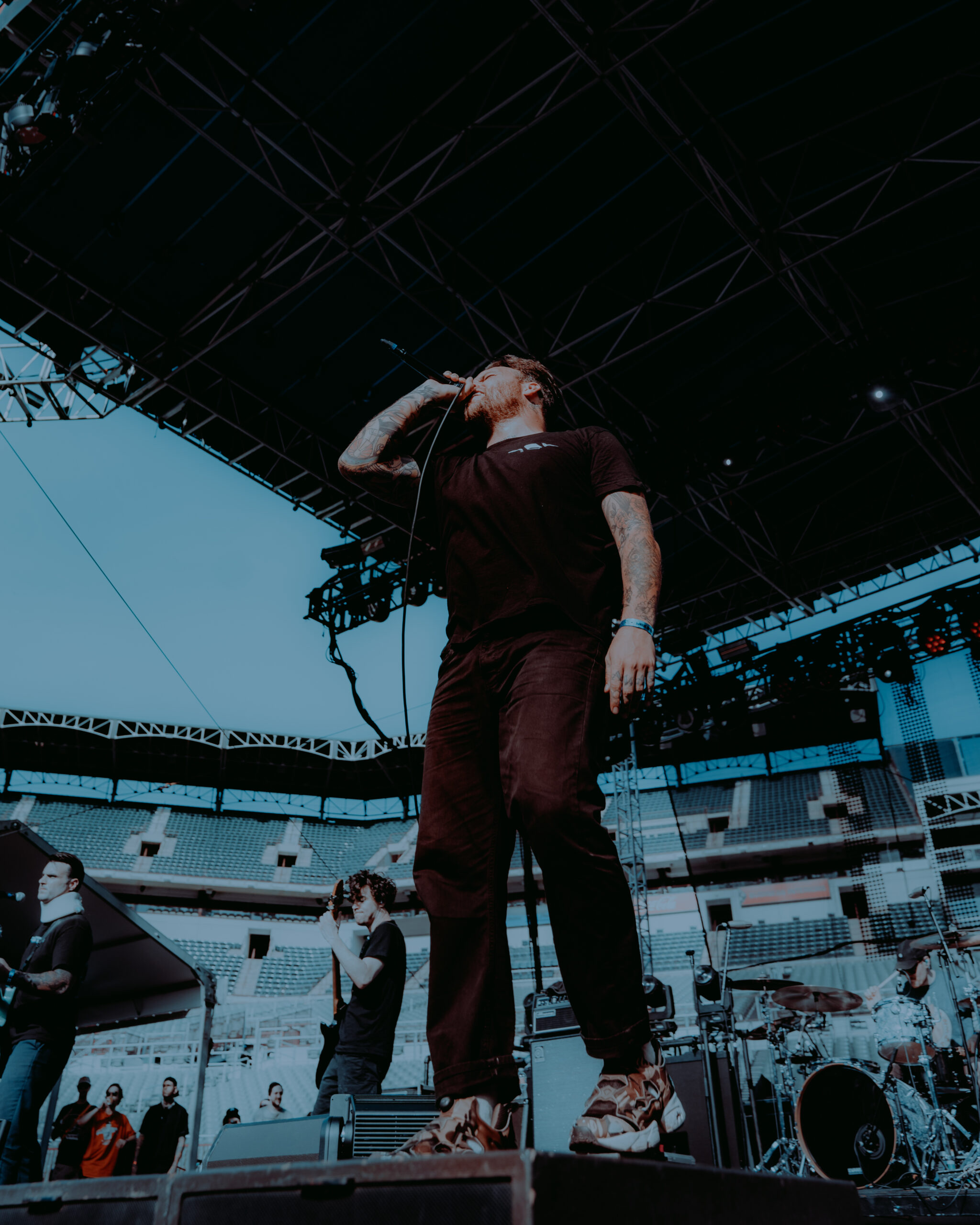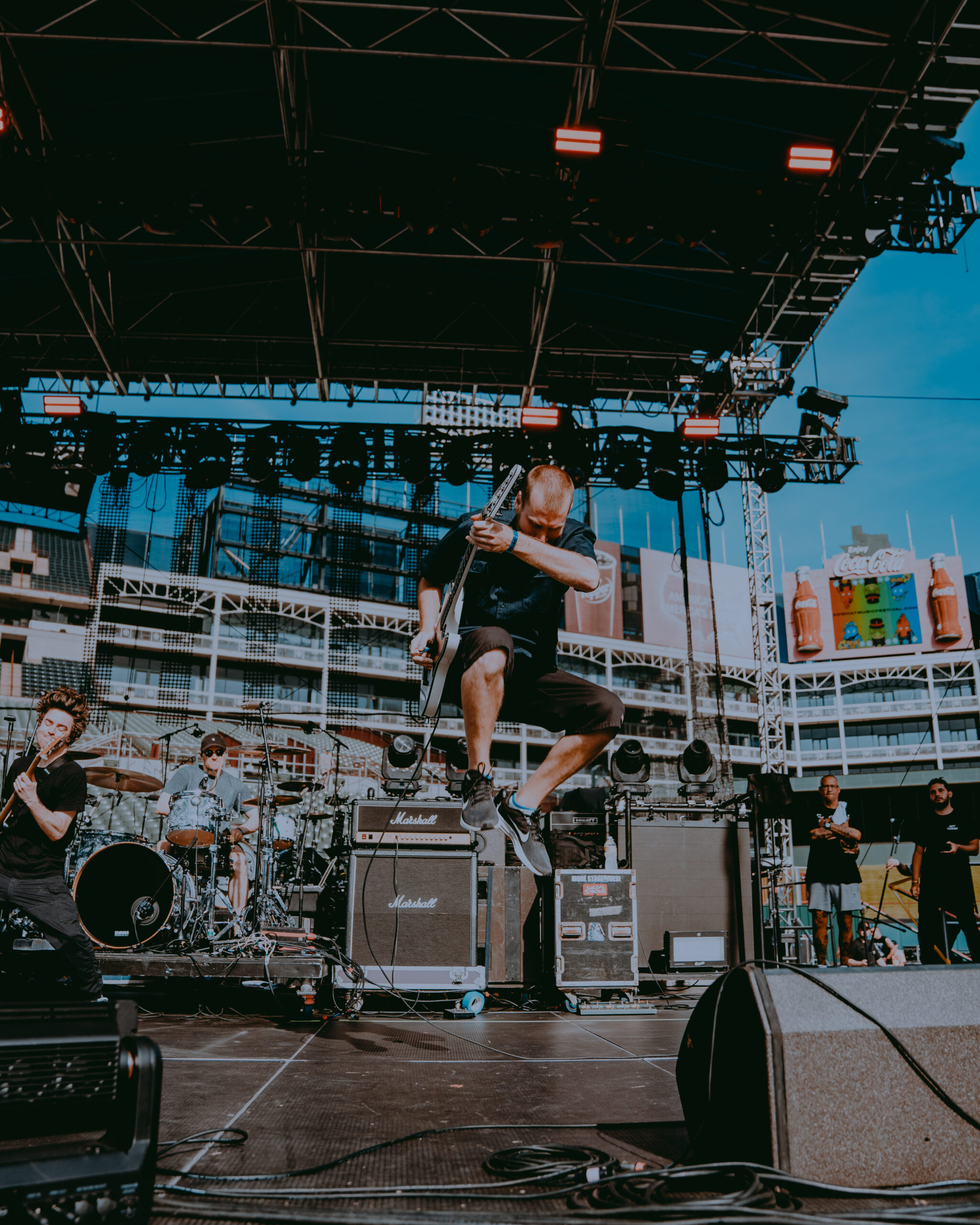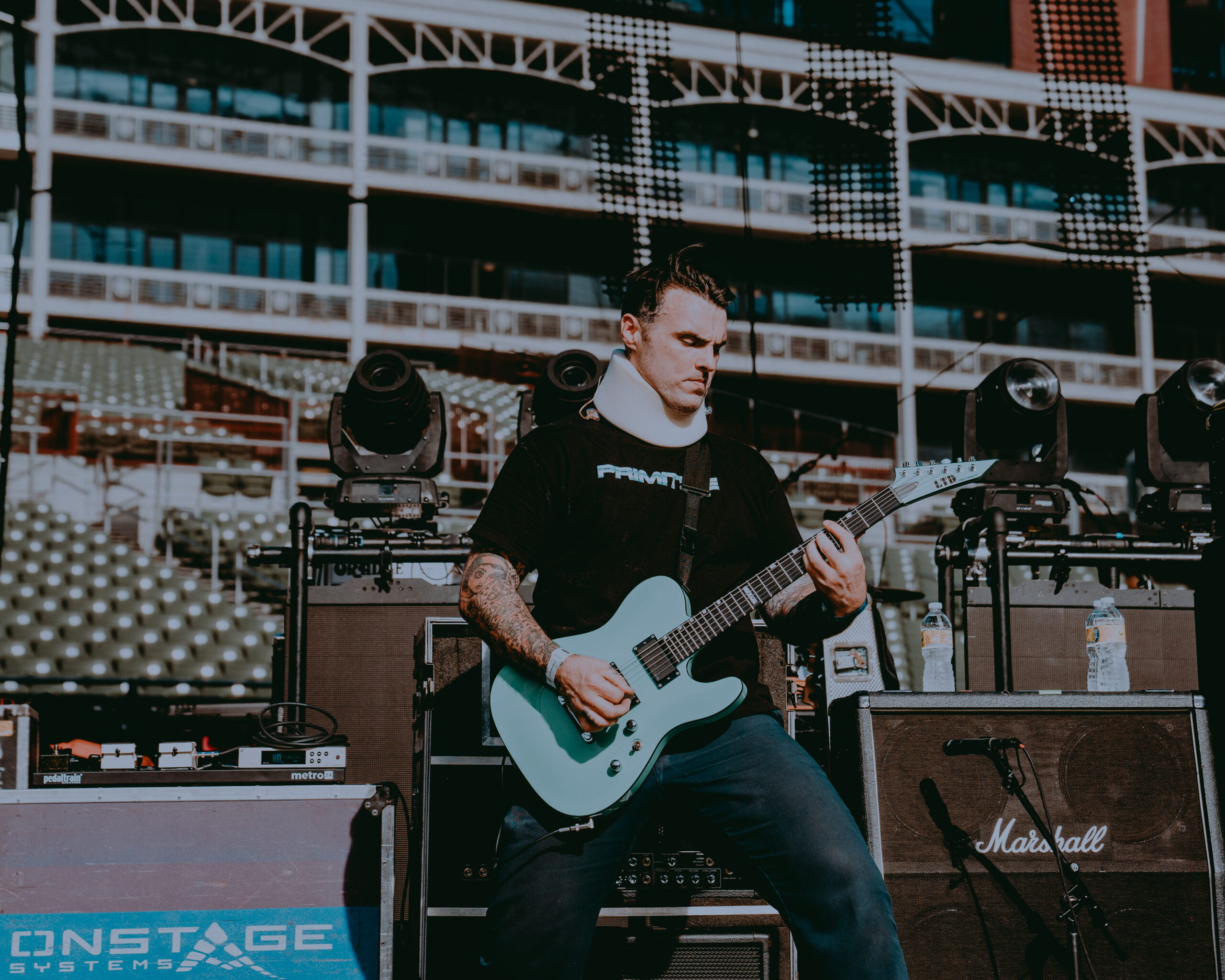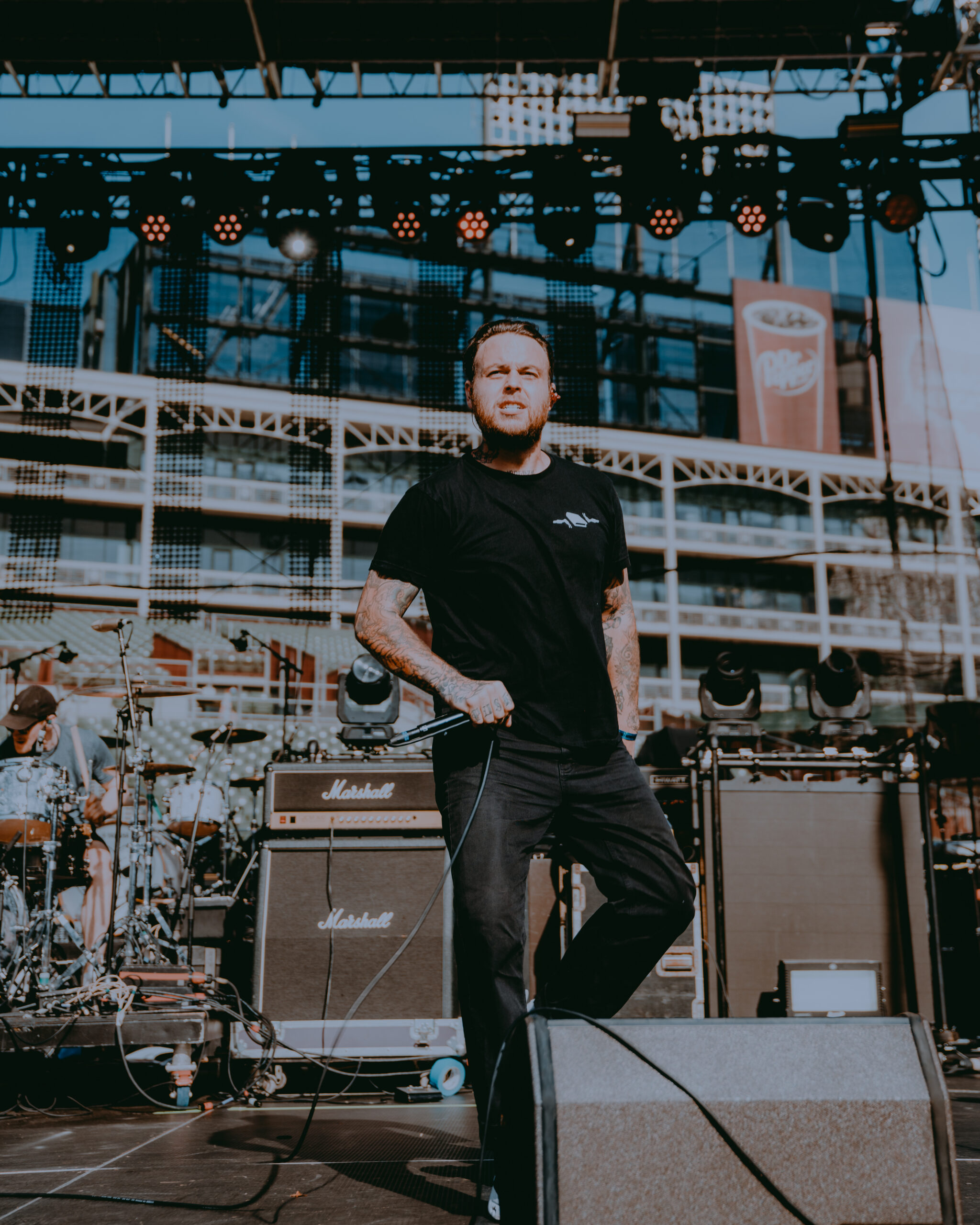 It was time to say goodbye to the Hot Topic stage that we caught so many amazing acts at all weekend. With State Champs and The Maine playing back to back at this stage, it was a perfect send off. The crowdsurfers poured in for State Champs like no other set, proving that no amount of heat will stop Champs fans from giving them their all. Right after State Champs, The Maine came out and rocked the stage to their 8123 family. Noticing a front row crowd member holding a sign that said "I Paid My Boss $100 To Be Here, May I Play Taxi?", John brought the lucky crowd member on stage to play his dream song with them.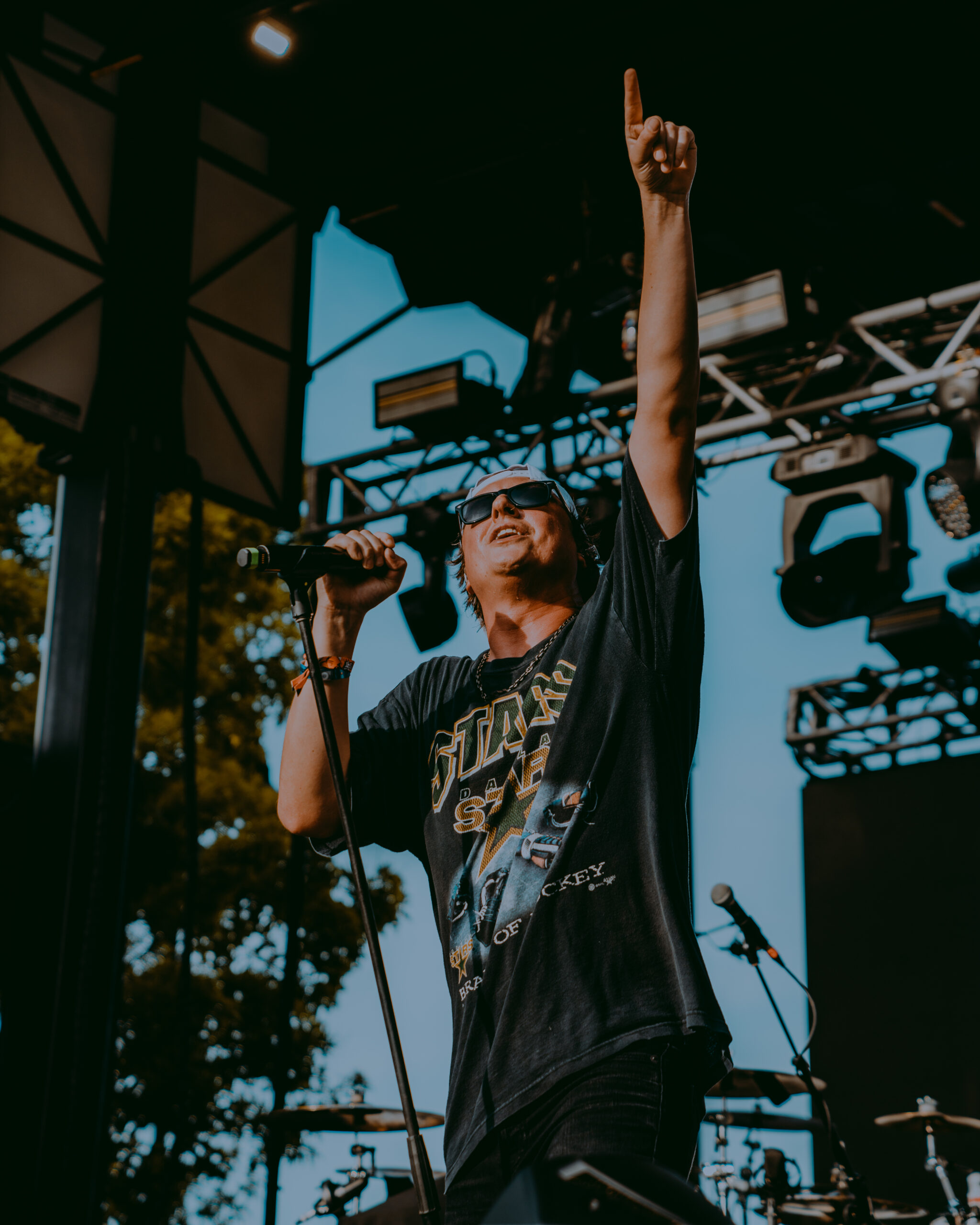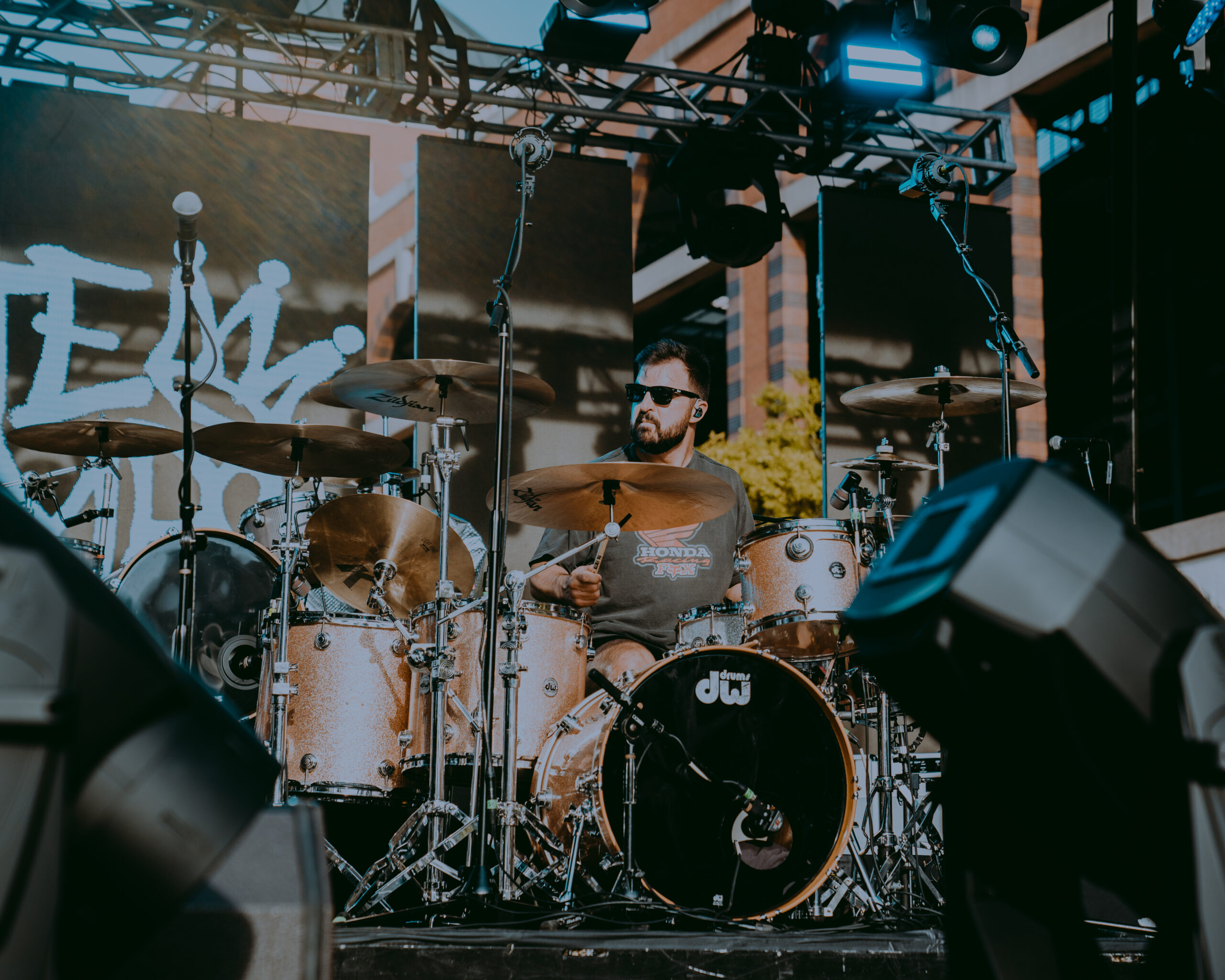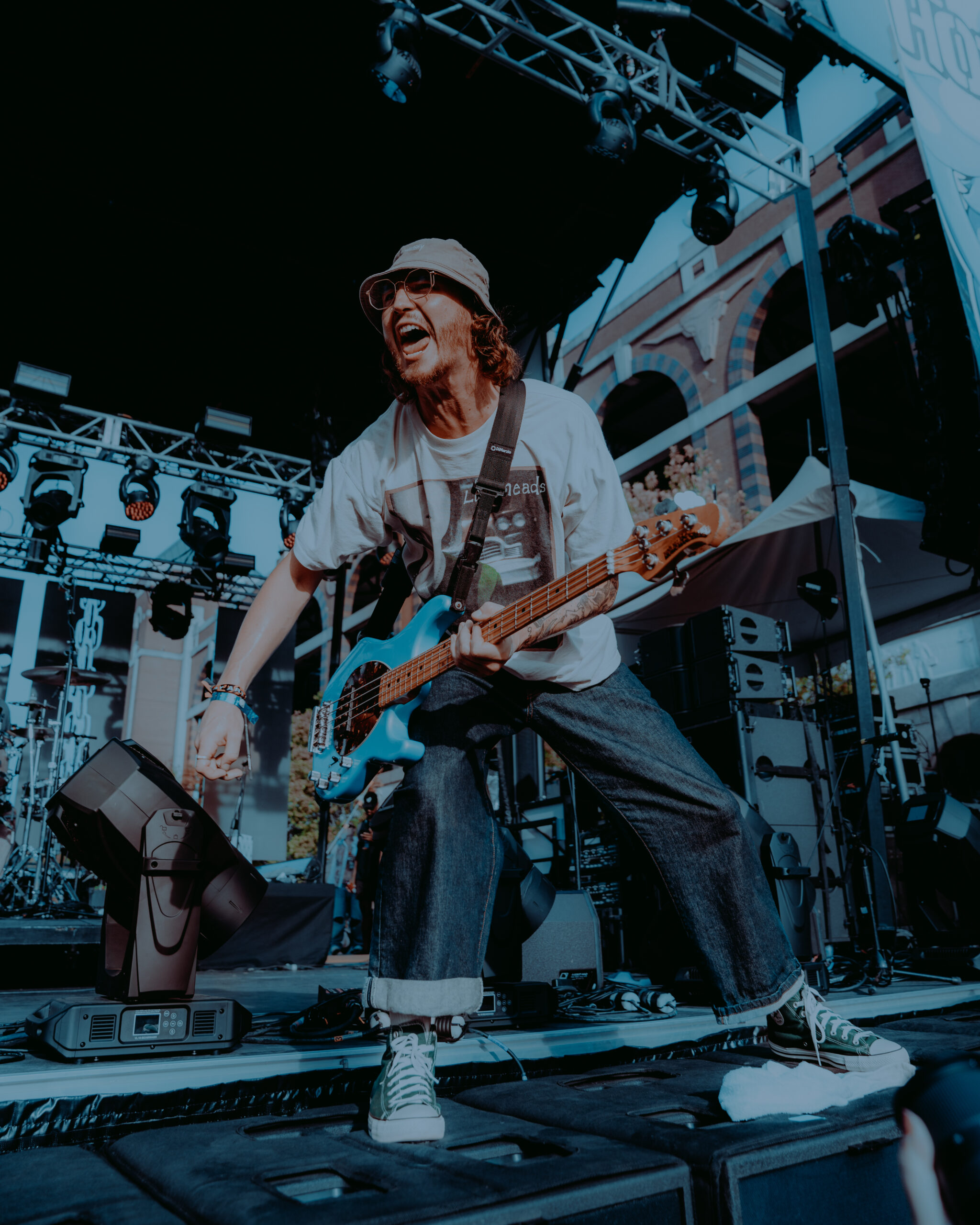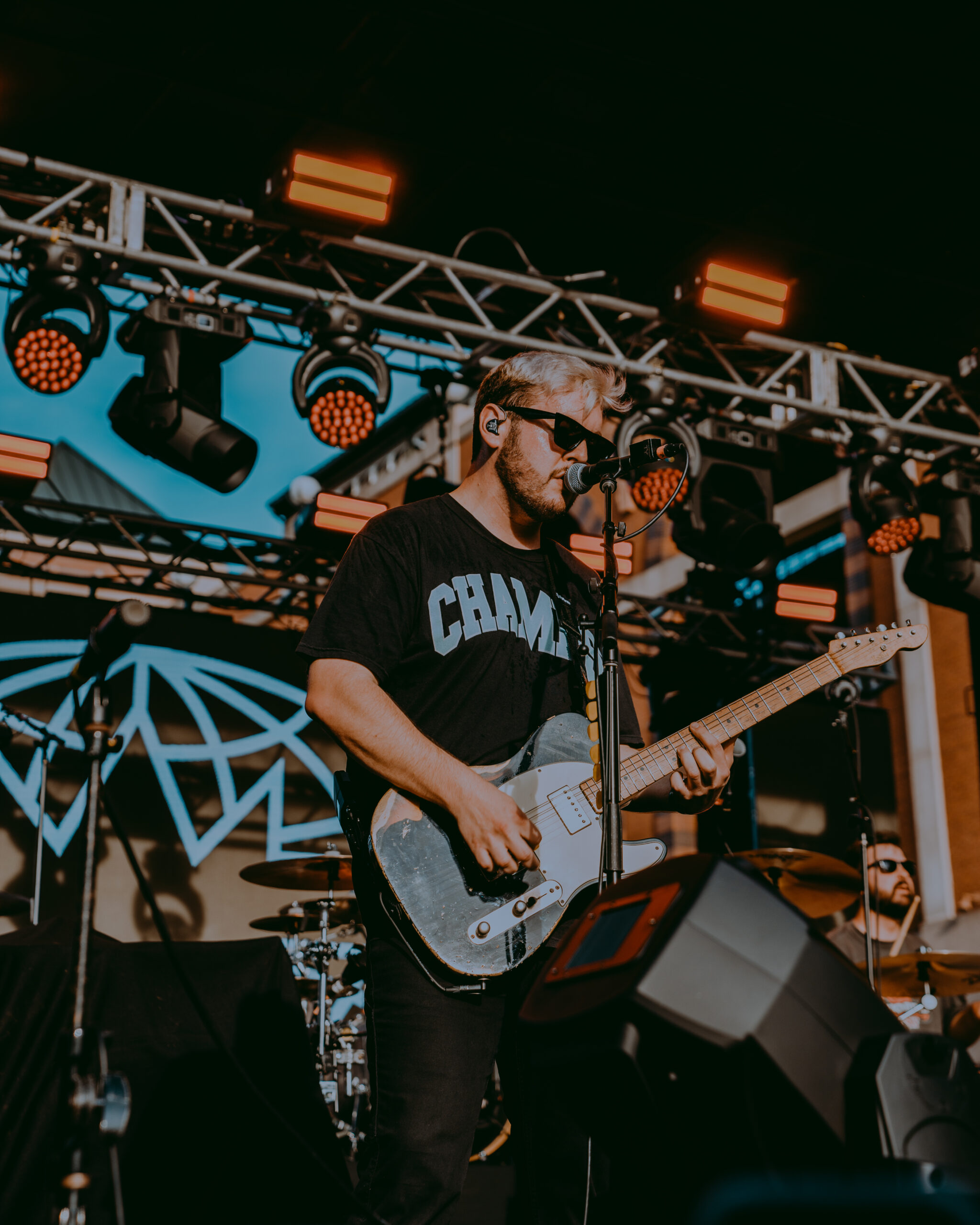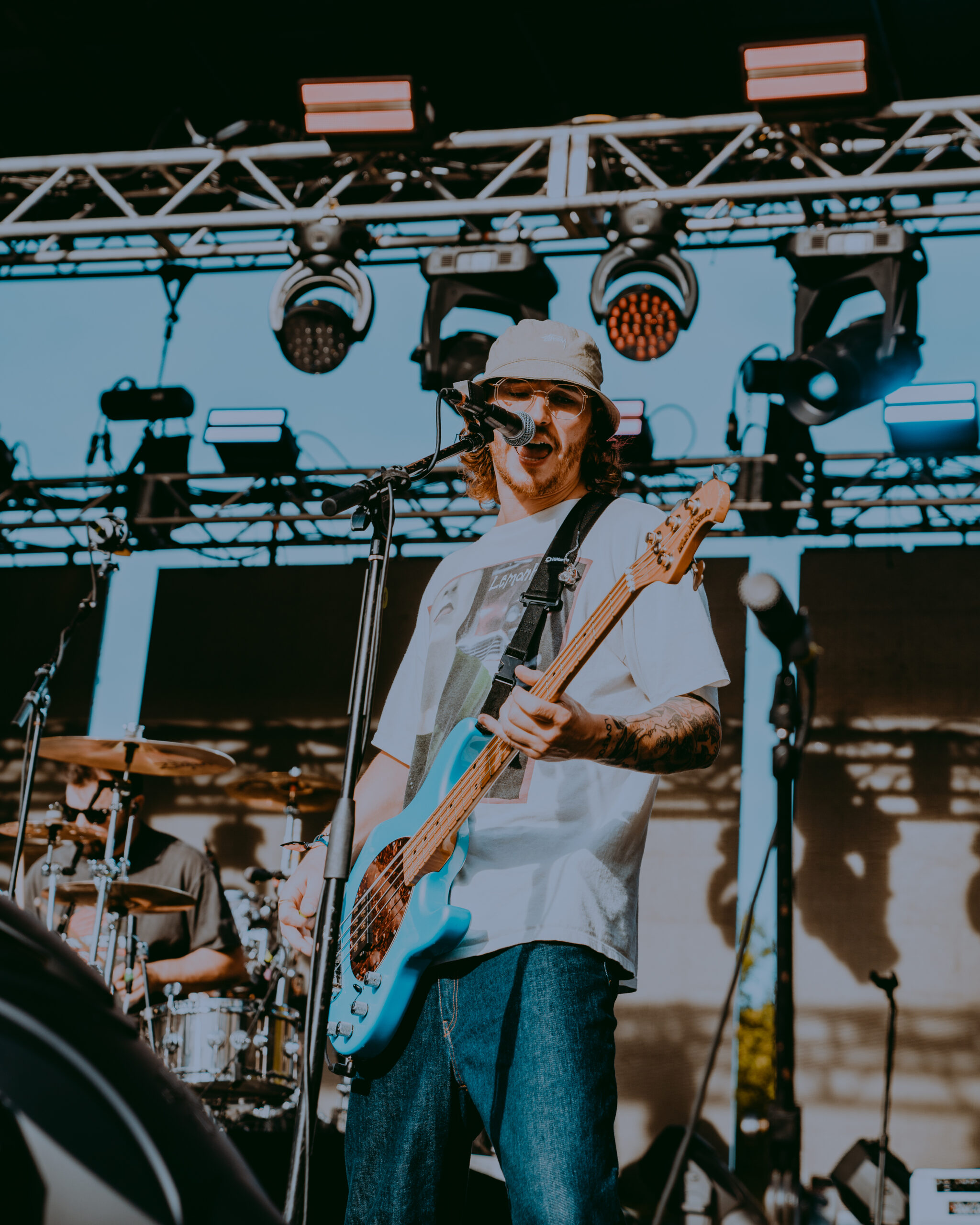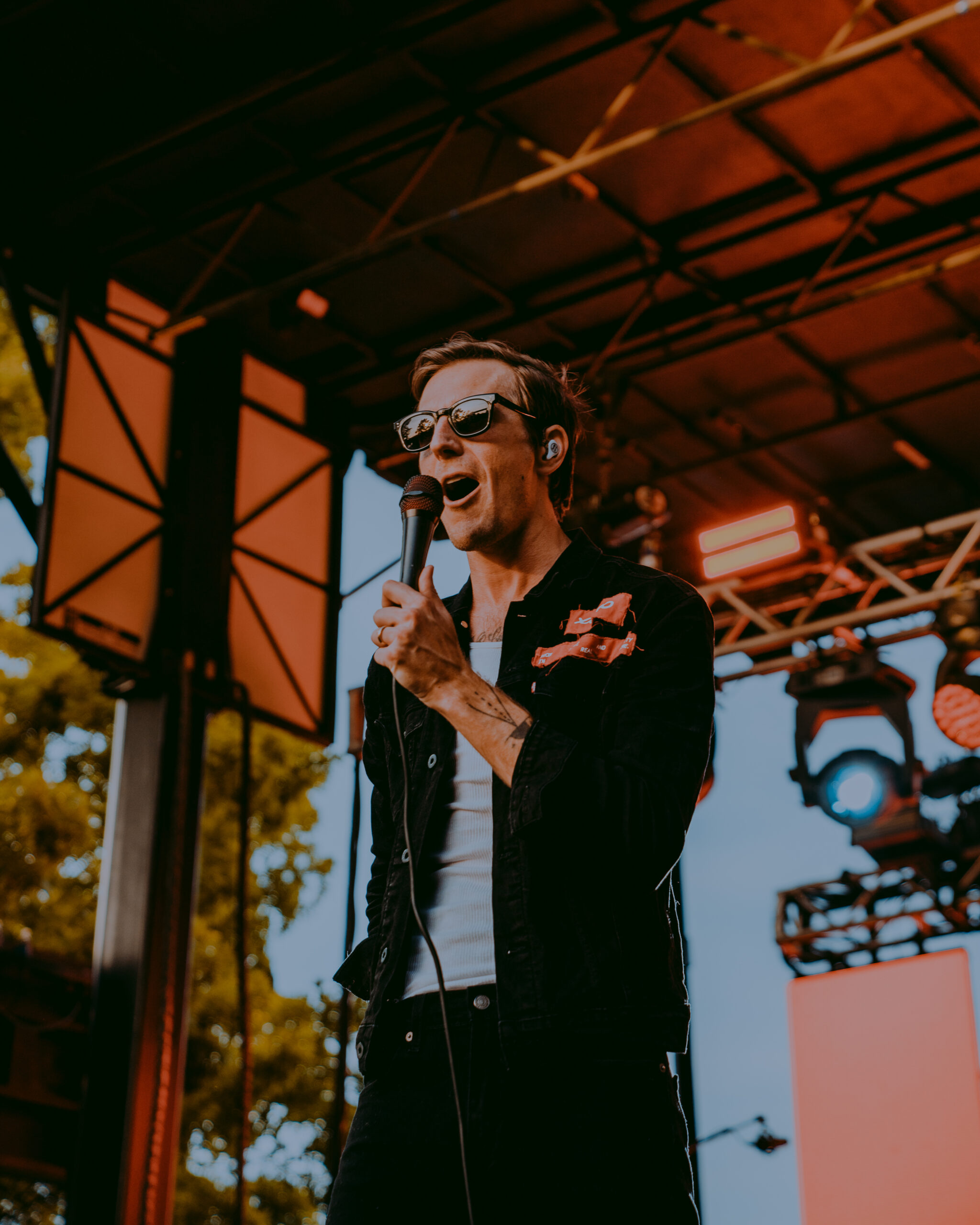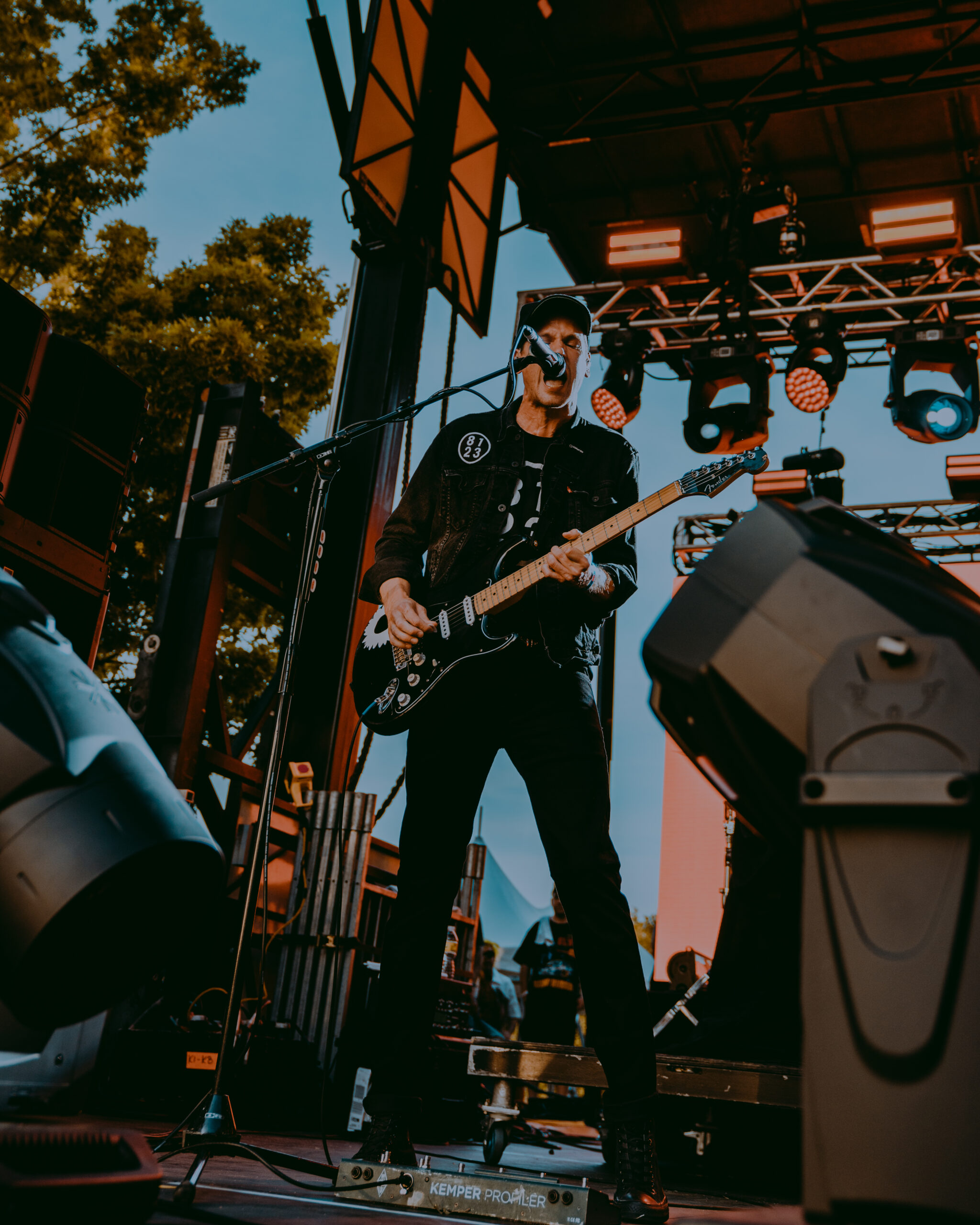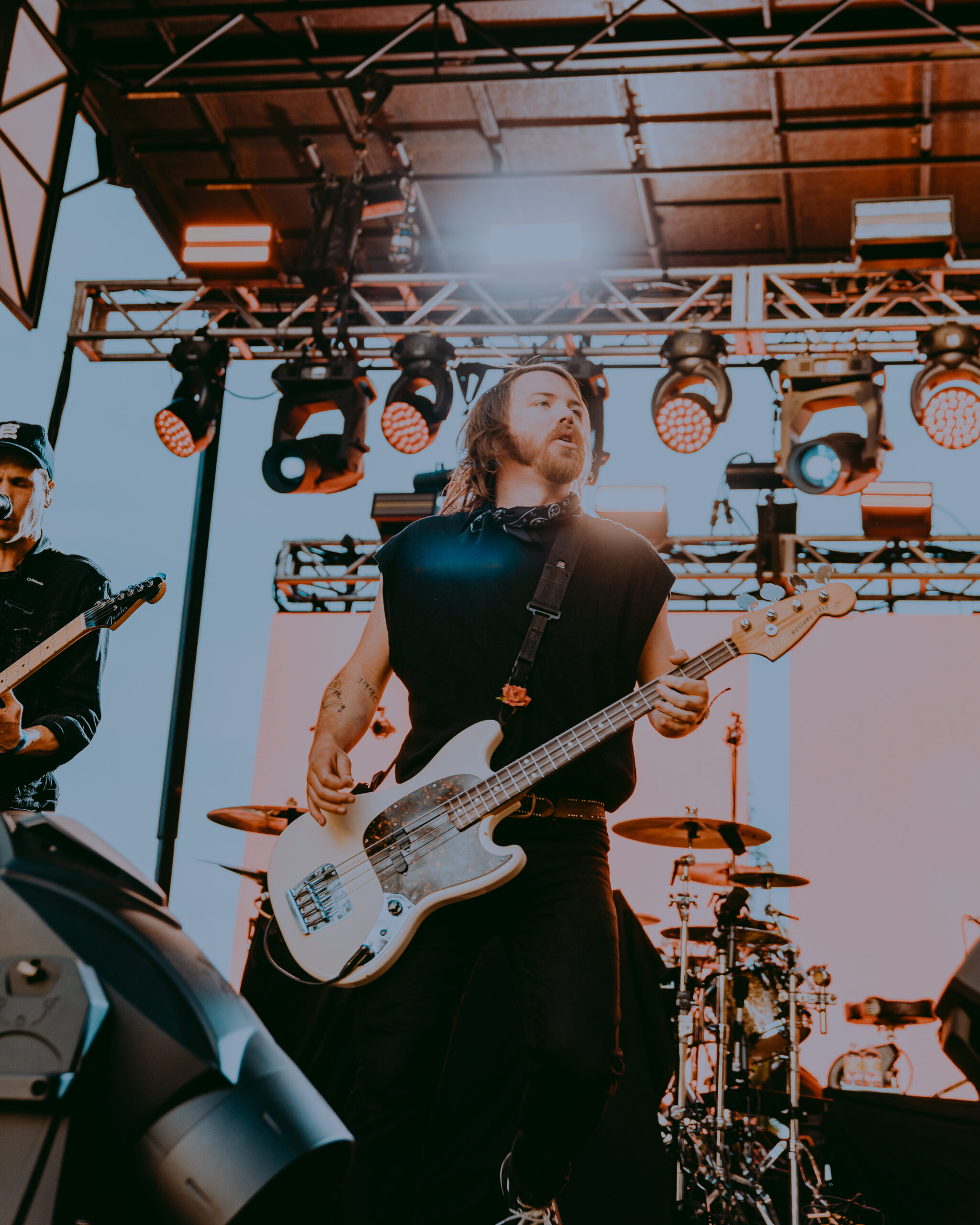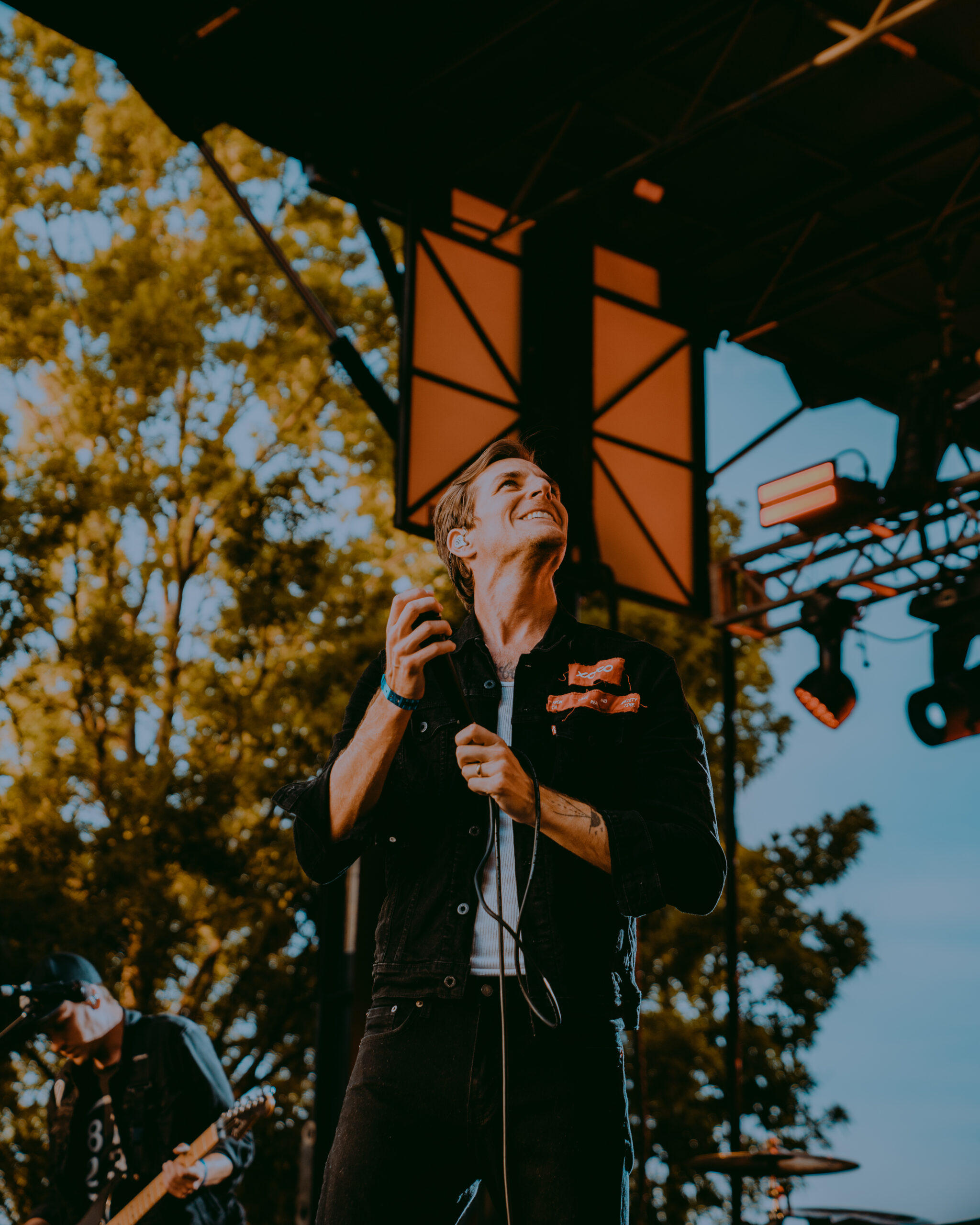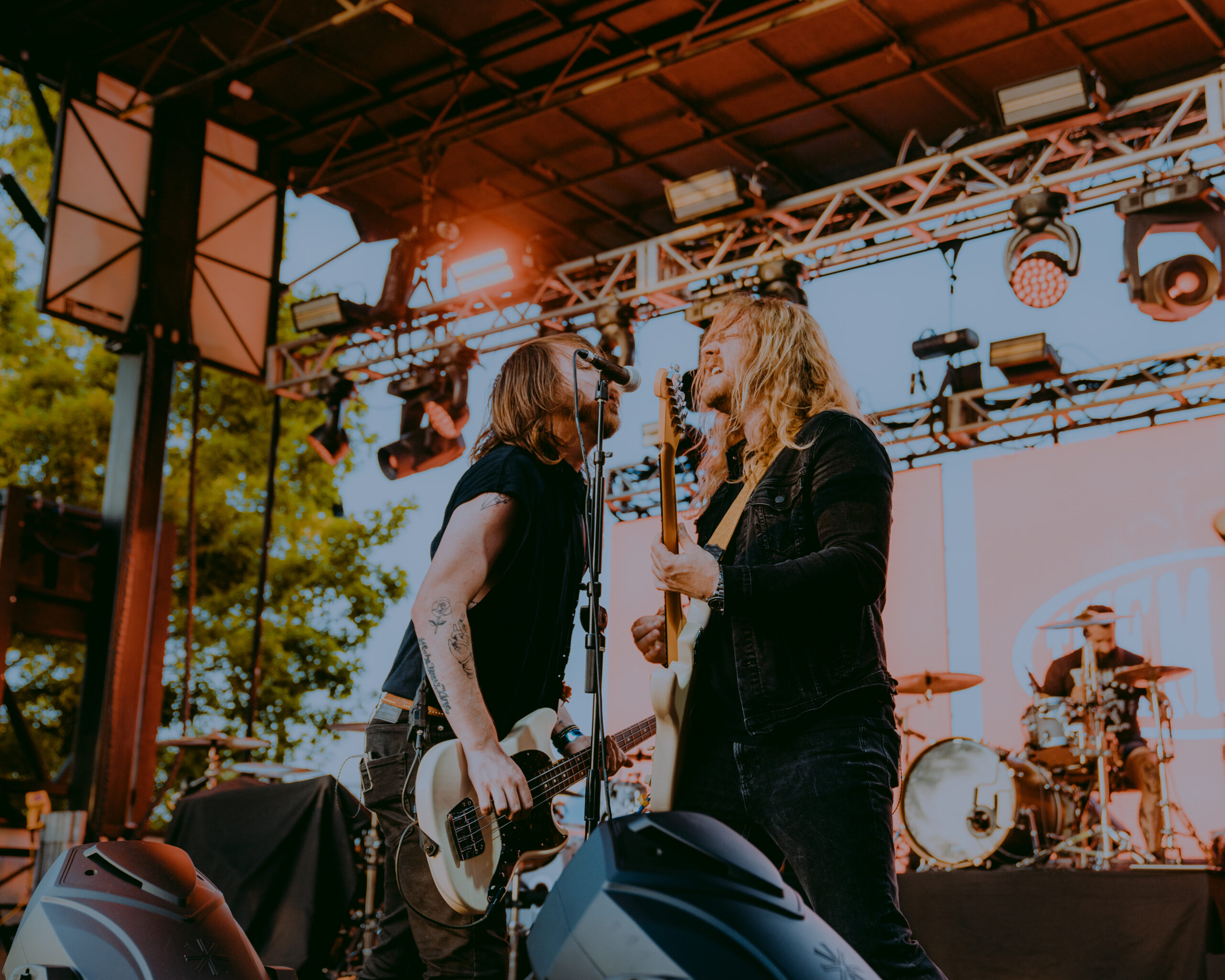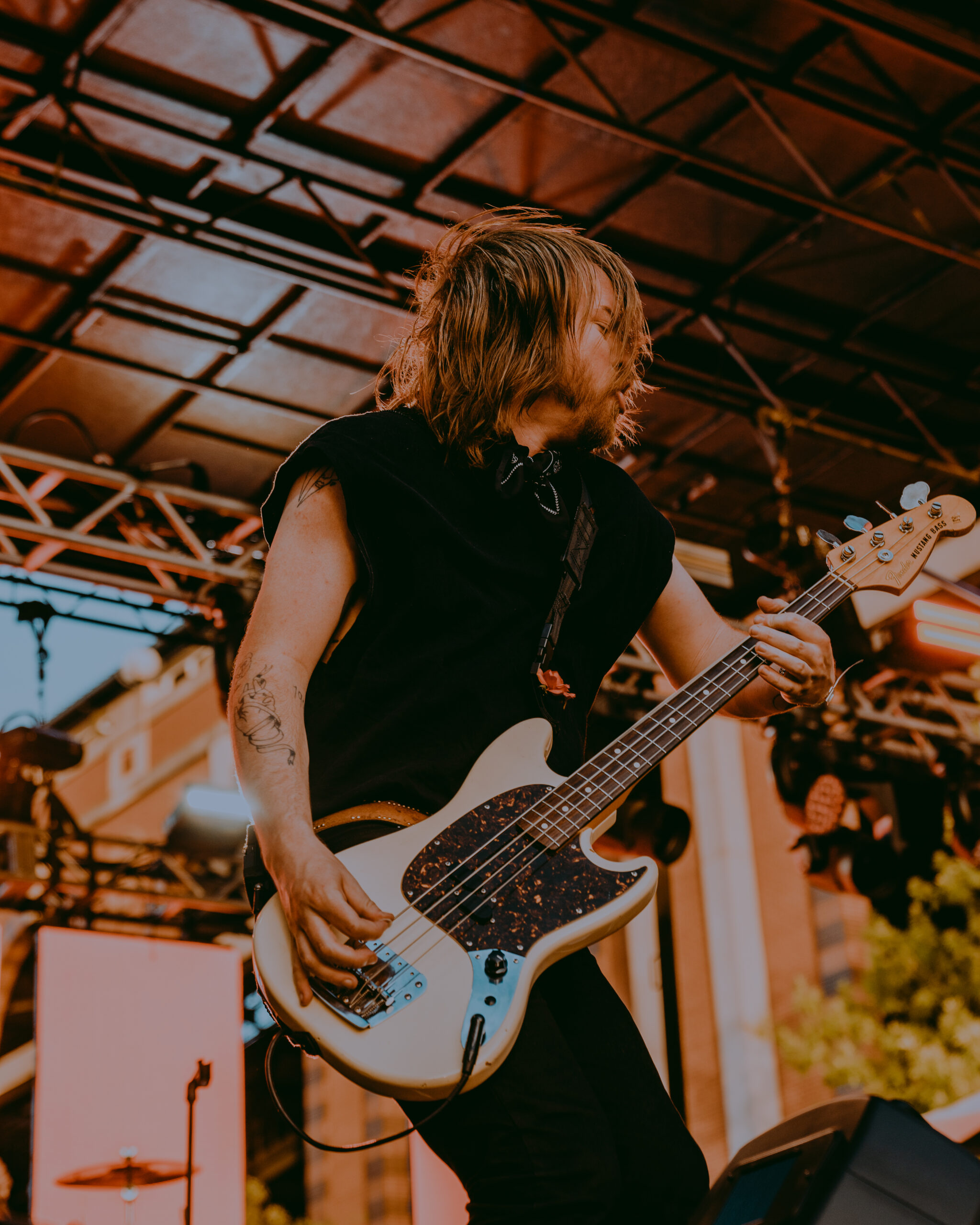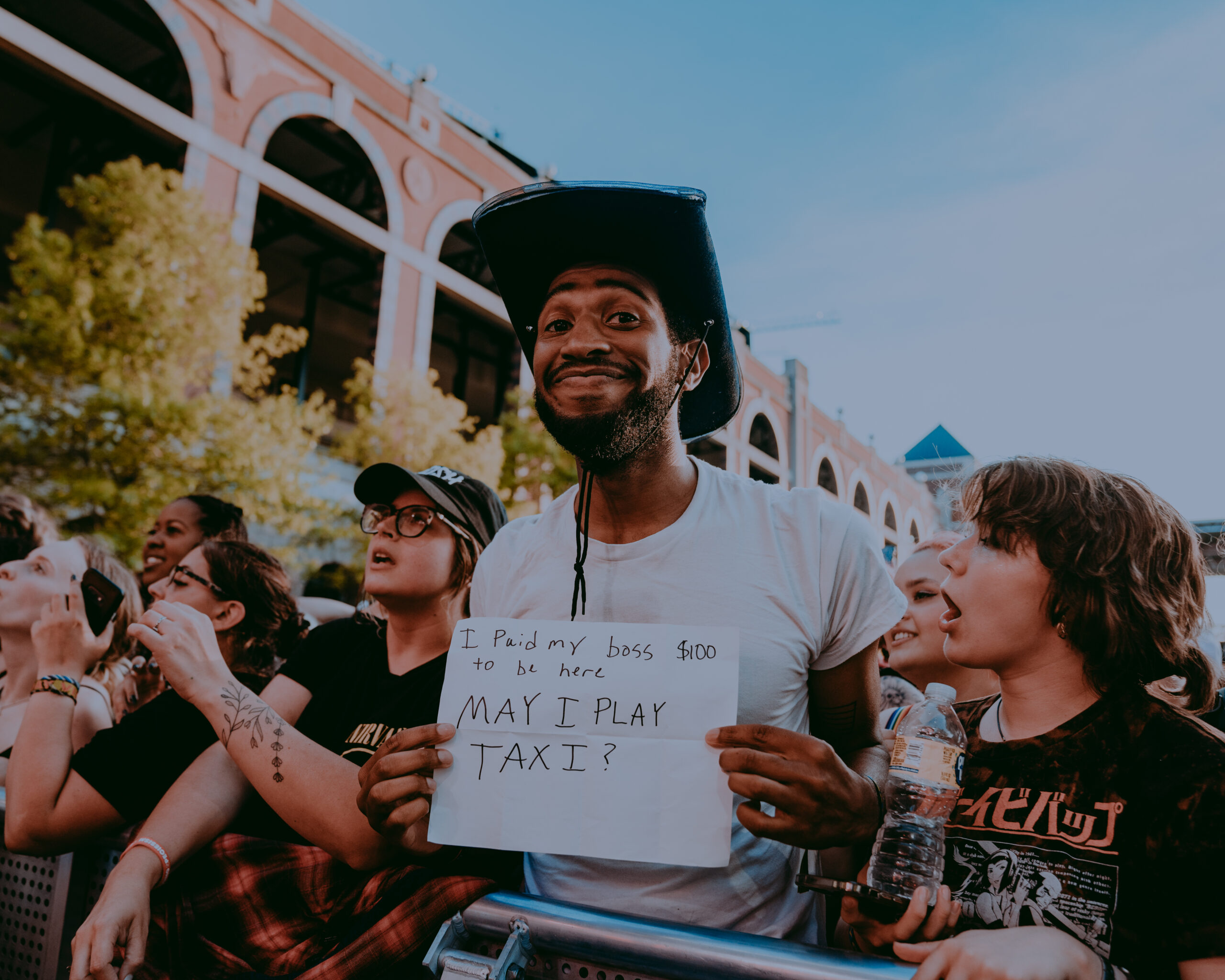 Throughout the weekend, we would have to leave from sets early to catch another set (remind you of the Warped Tour days?)  but for our final two sets of the weekend, we decided to stay put at the Stay Lit stage. Since Alexisonfire's grand return, we've been waiting for them to hit Massachusetts (and they are this summer!), and after four years of waiting, we weren't missing them for anything. It proved to be all that we had ever hoped for, and the only thing that could top it would be the closing set from Underoath immediately following on the same stage. While we have been lucky enough to catch Underoath three times previously, each time has felt like the first, and this fourth time was no different.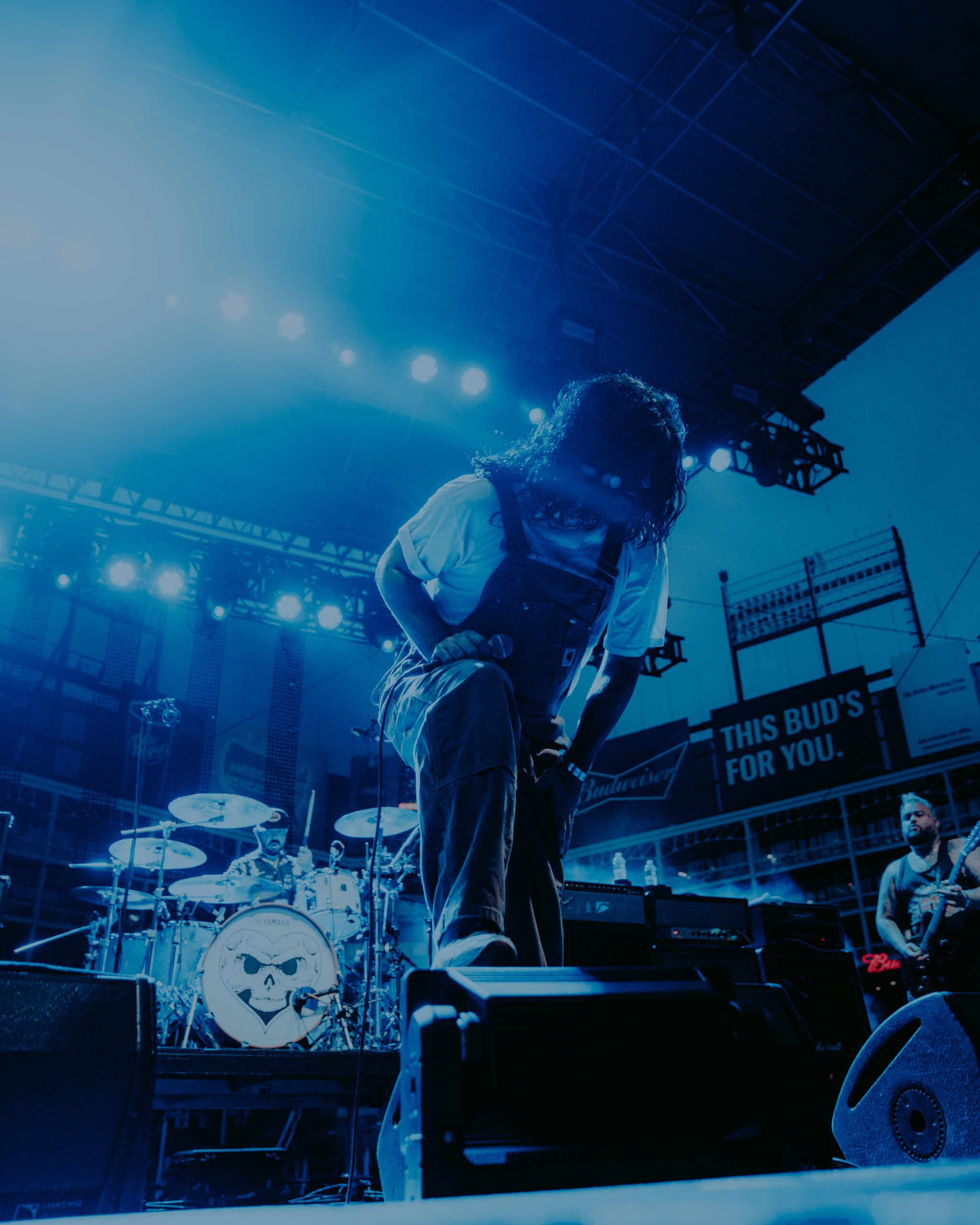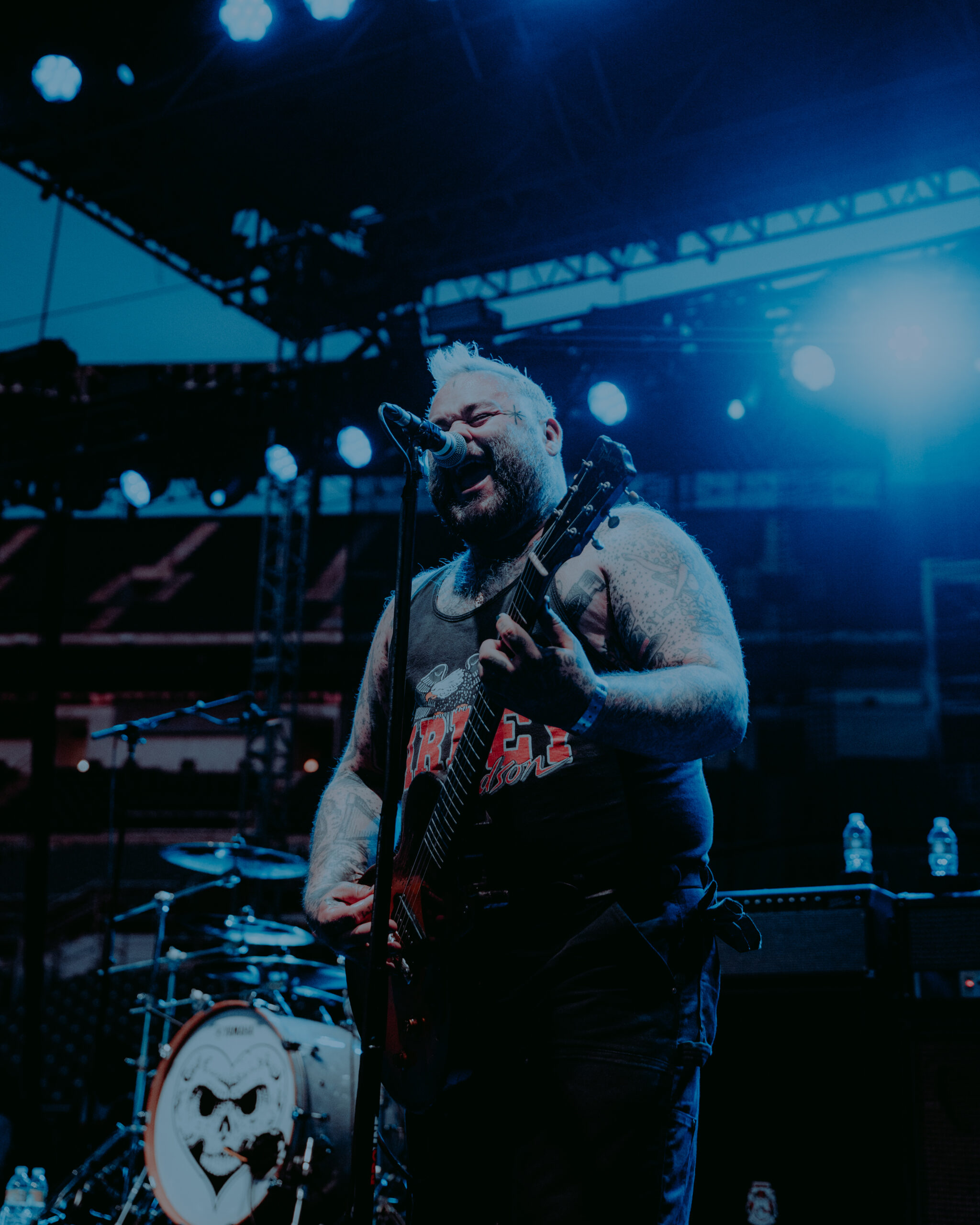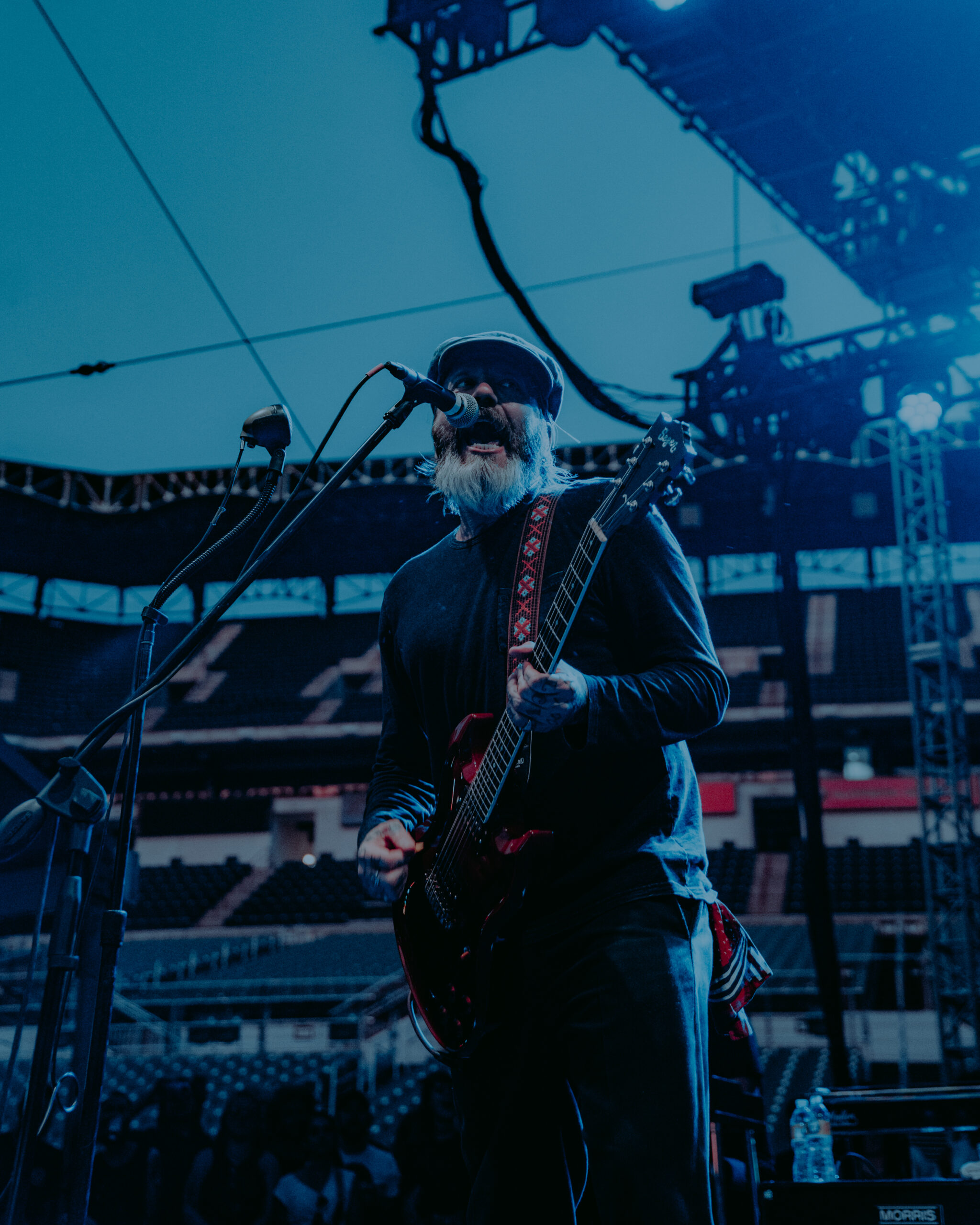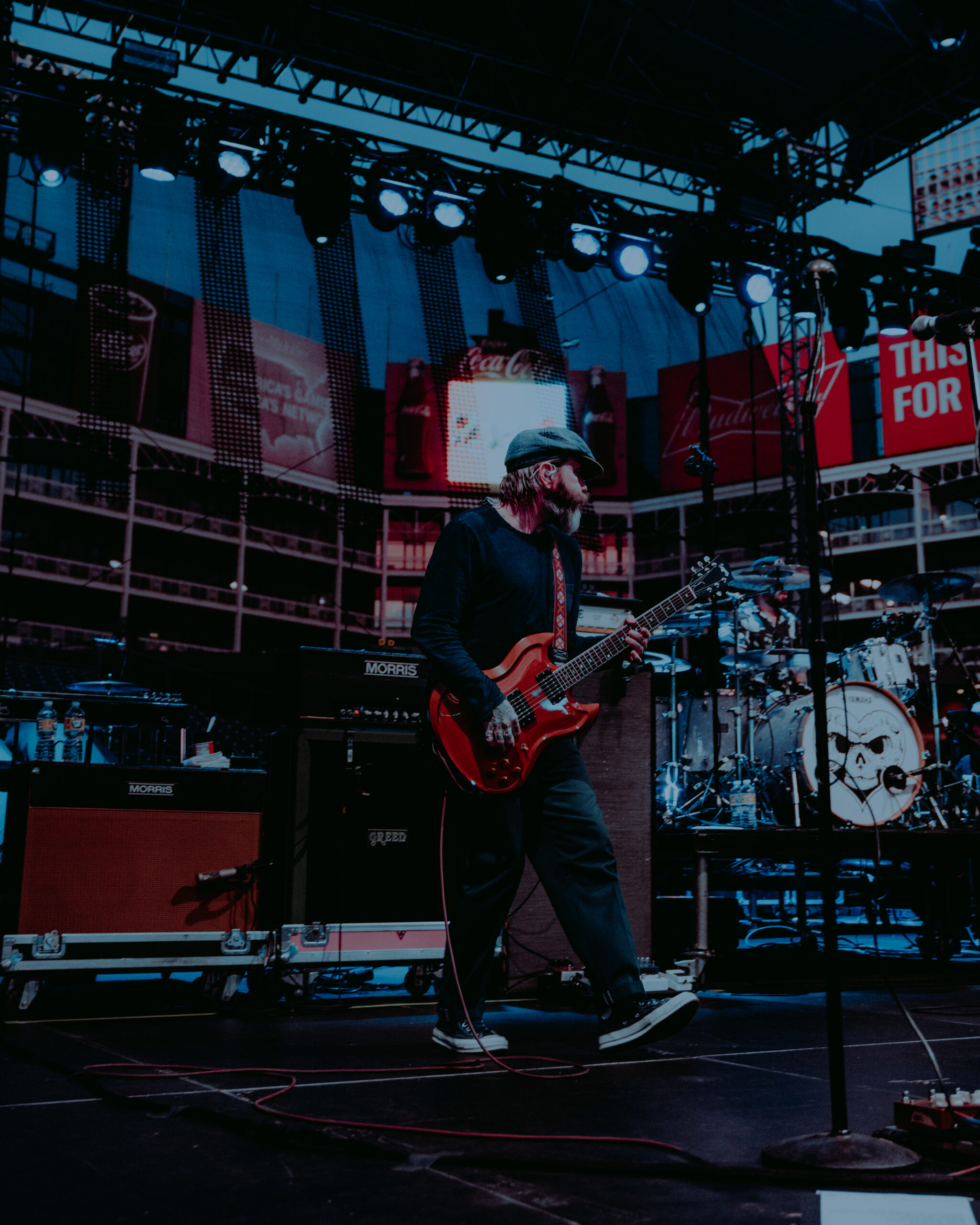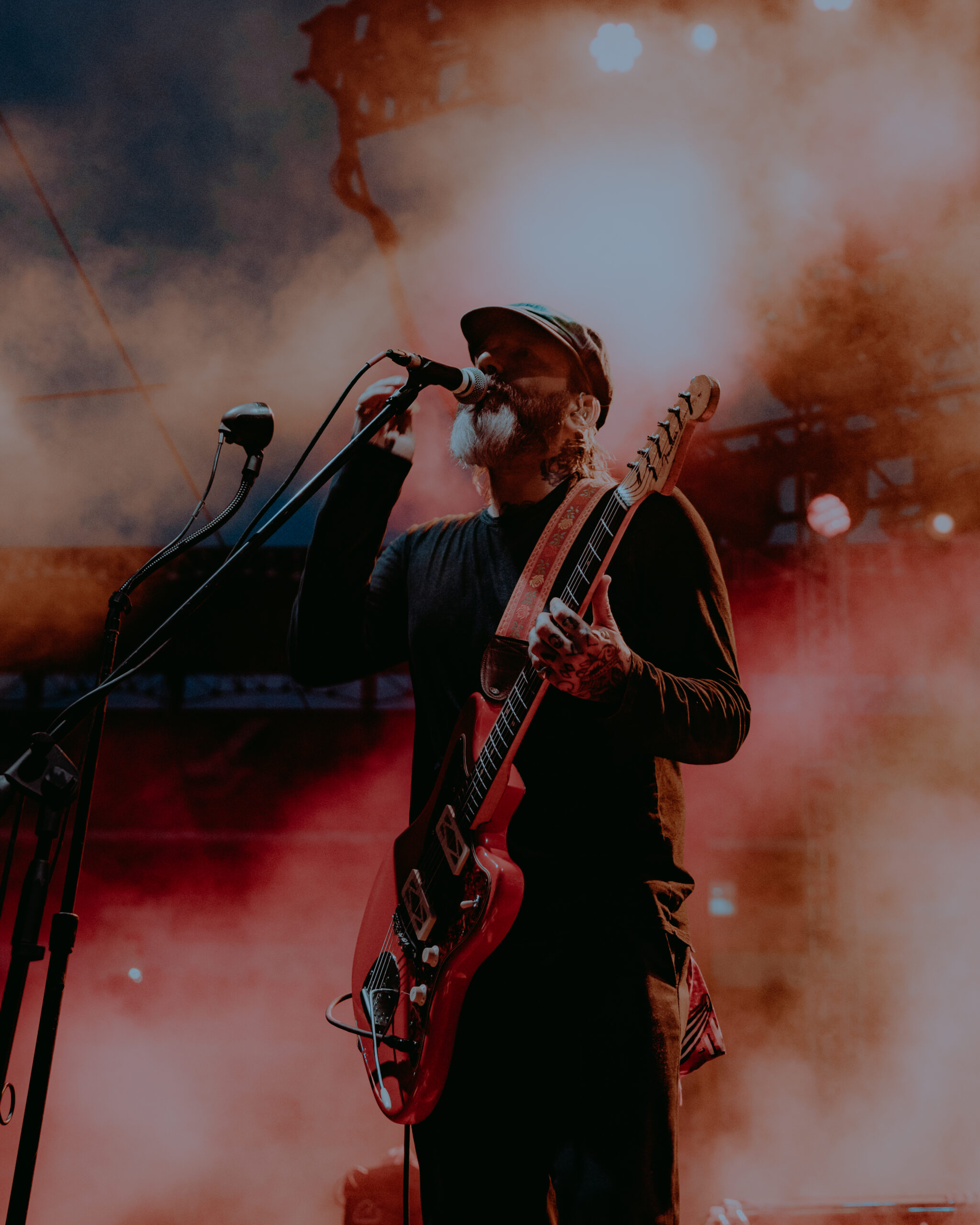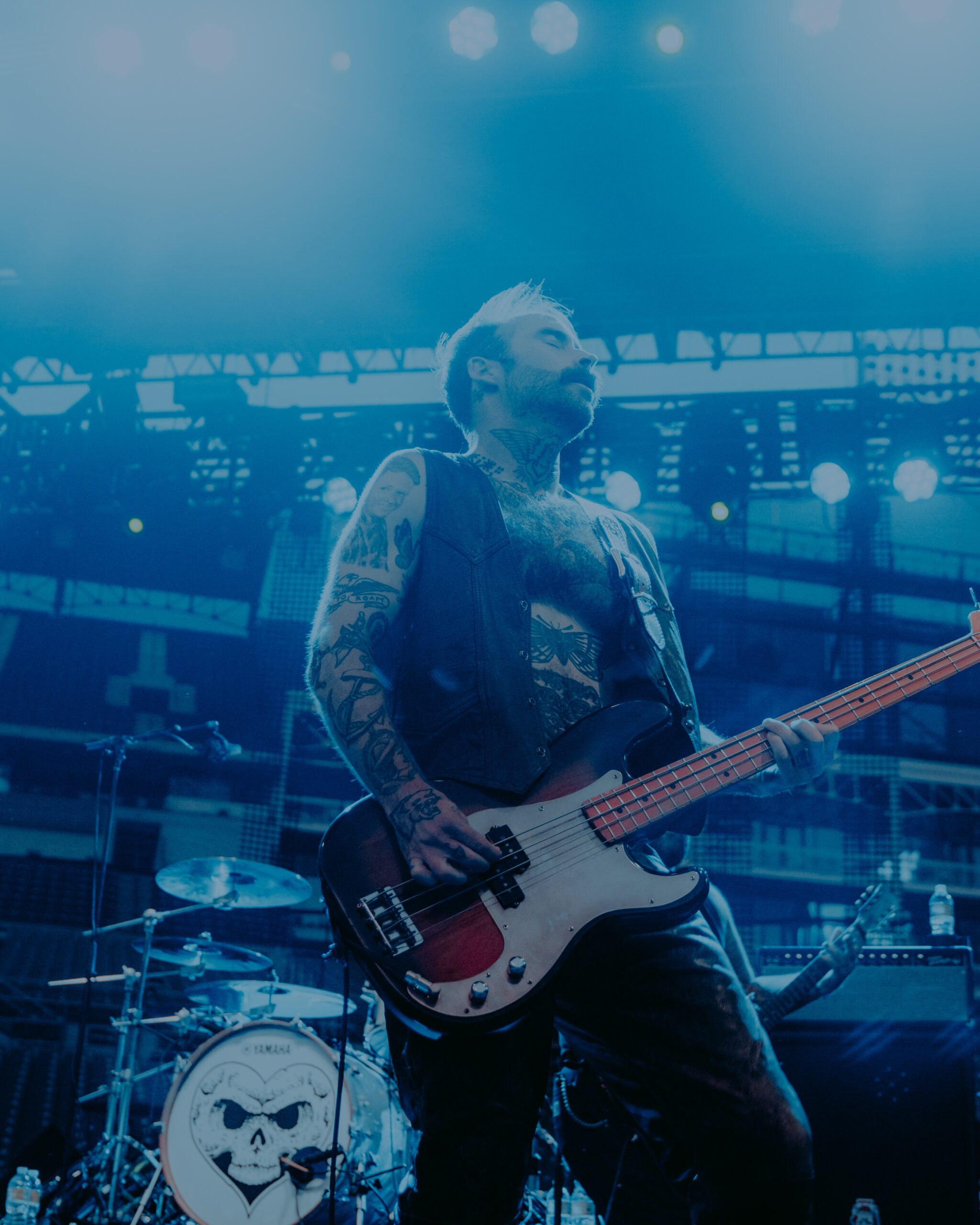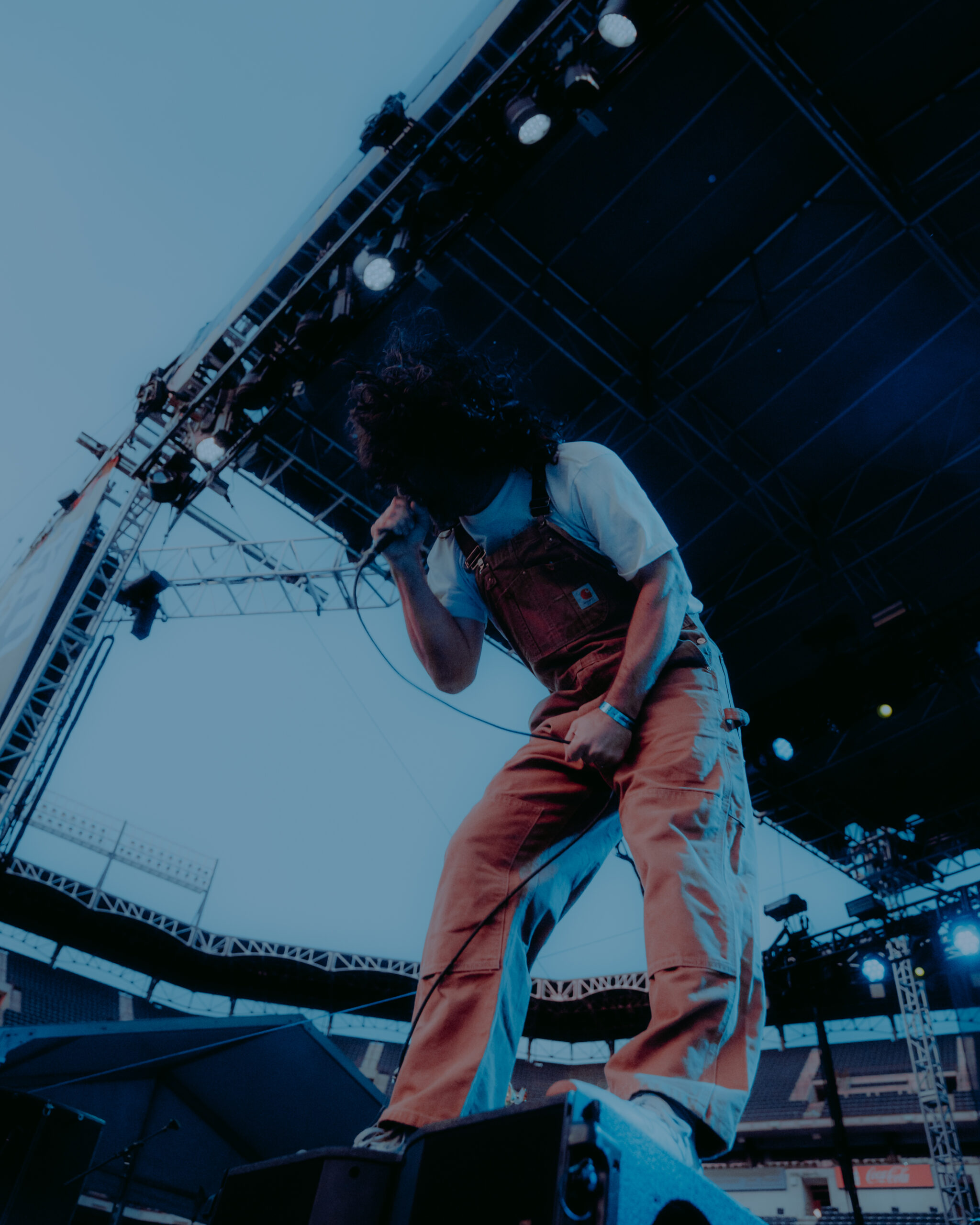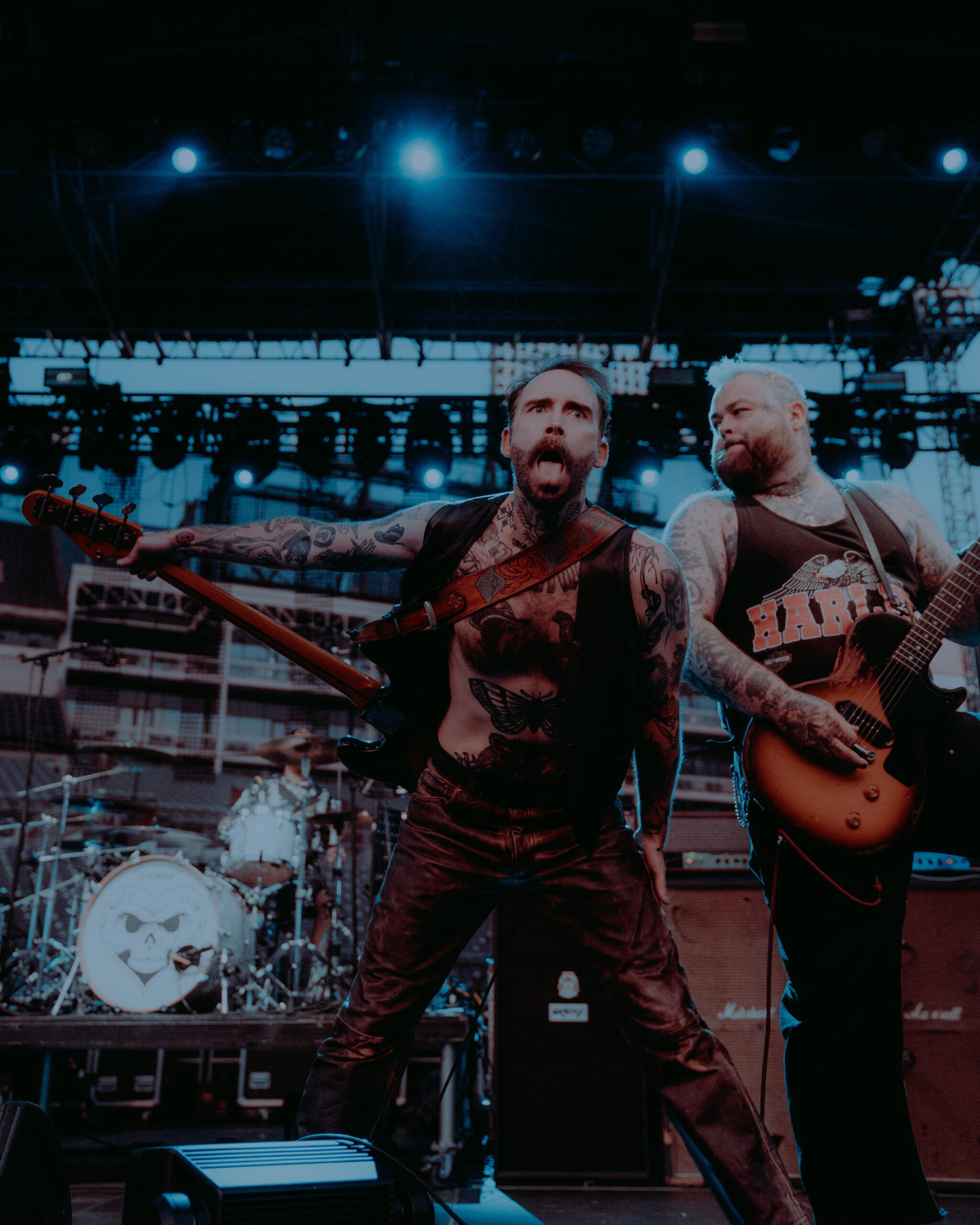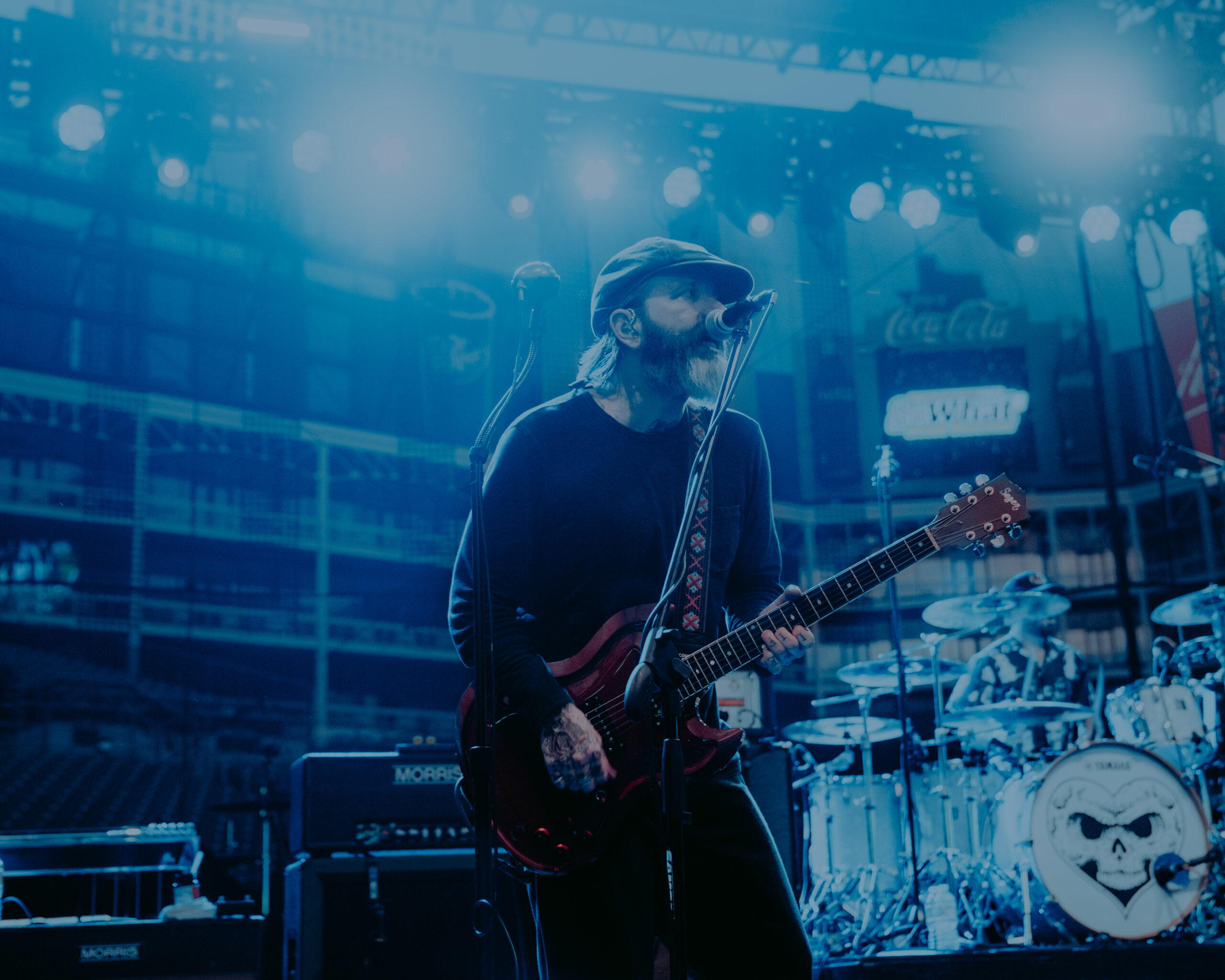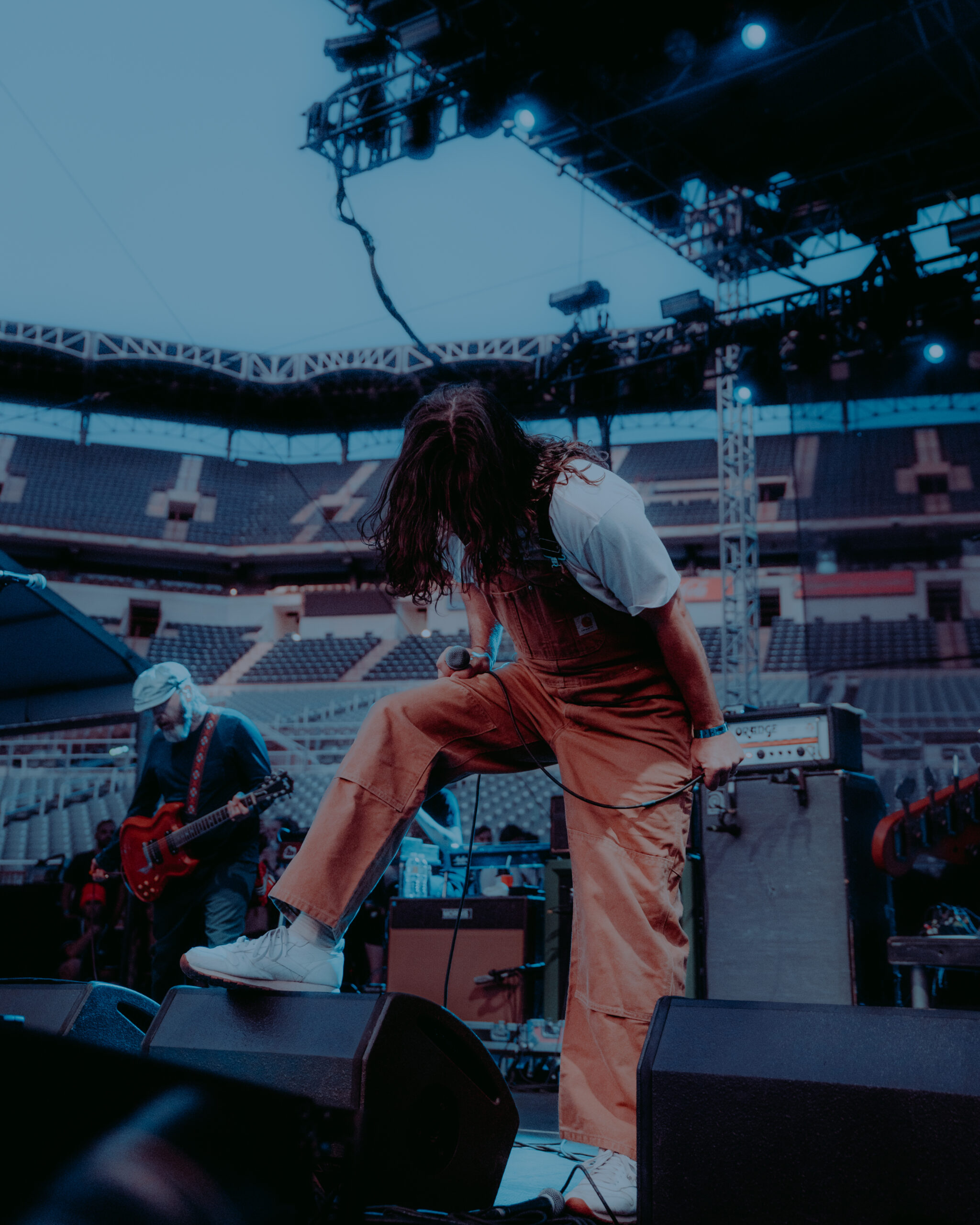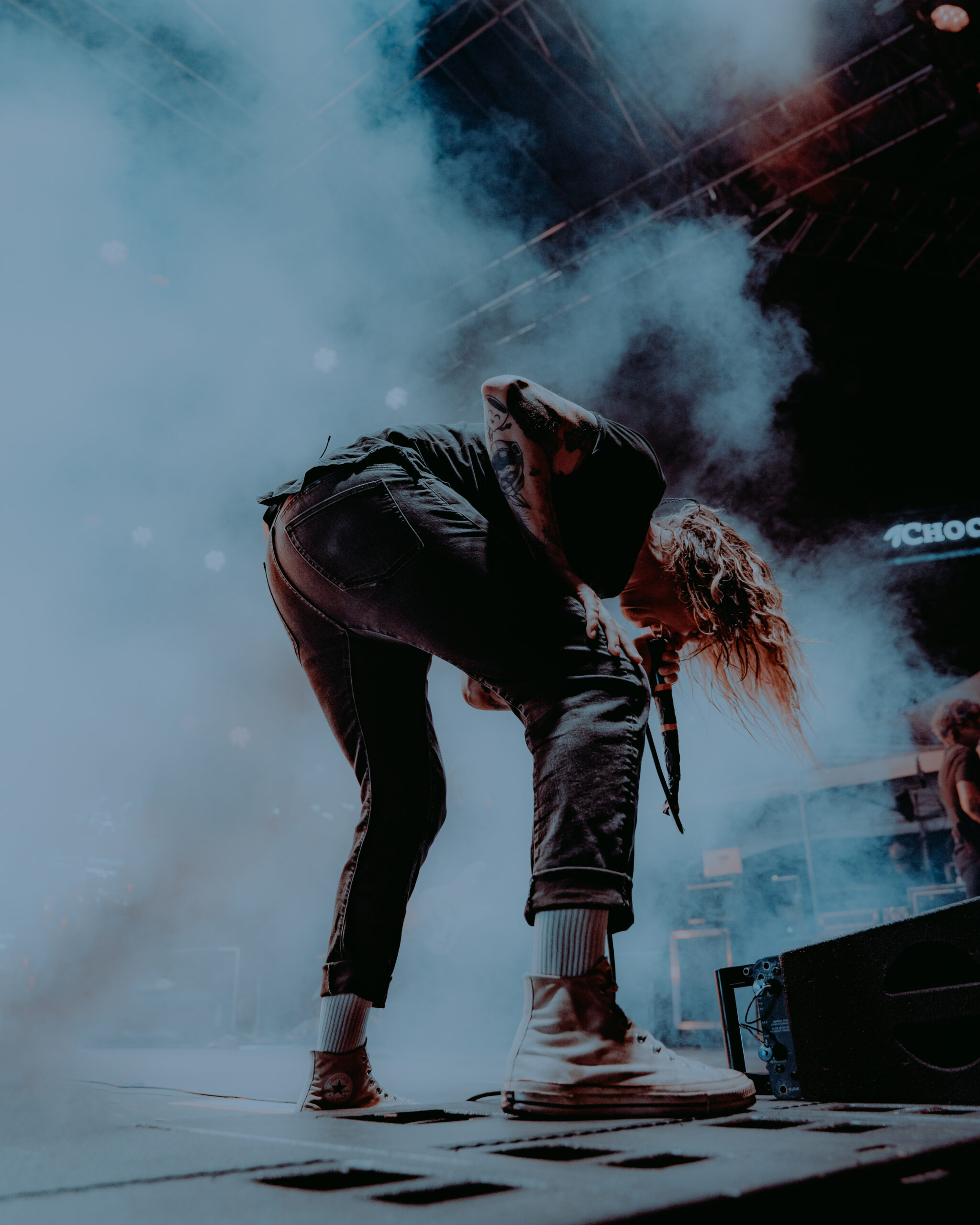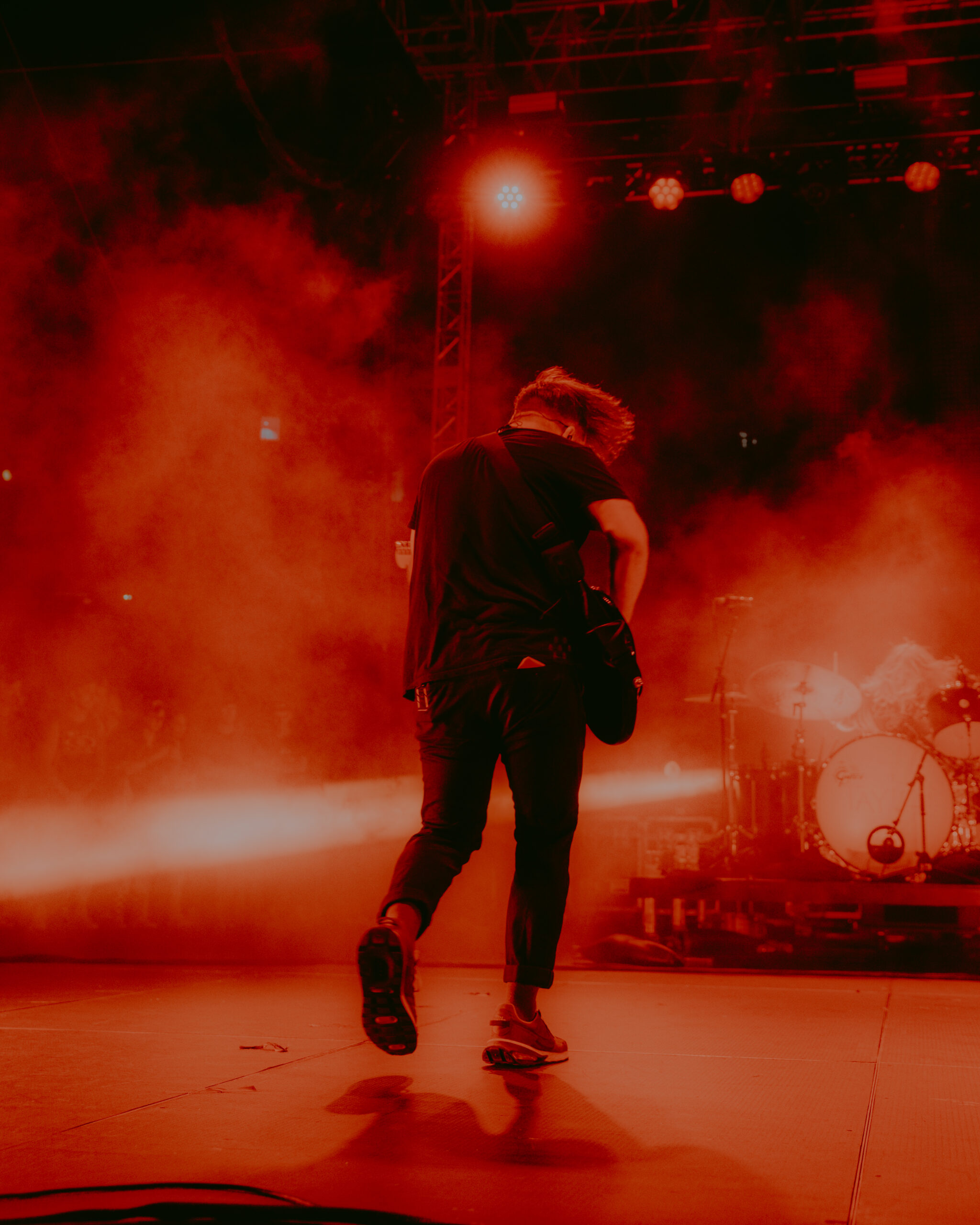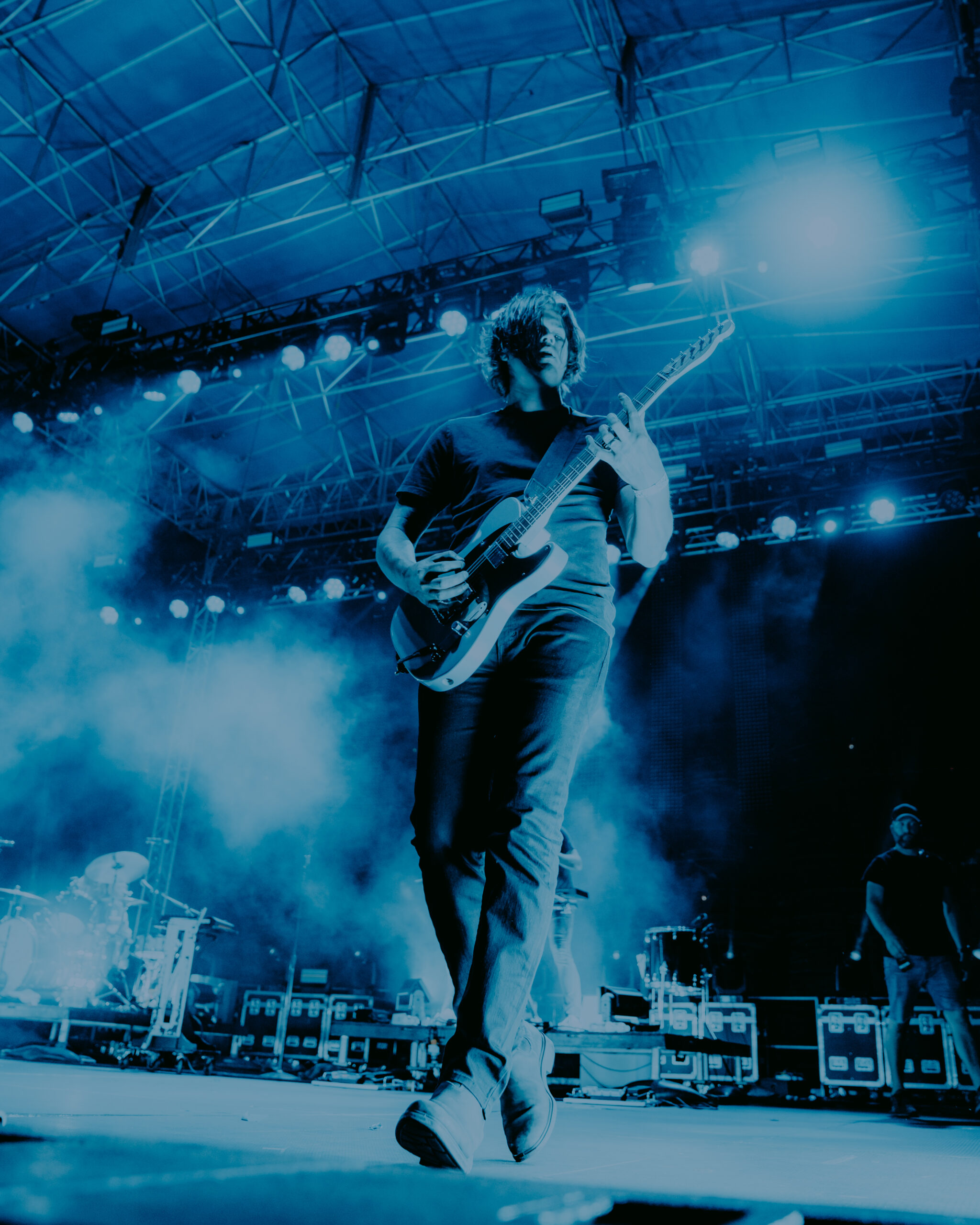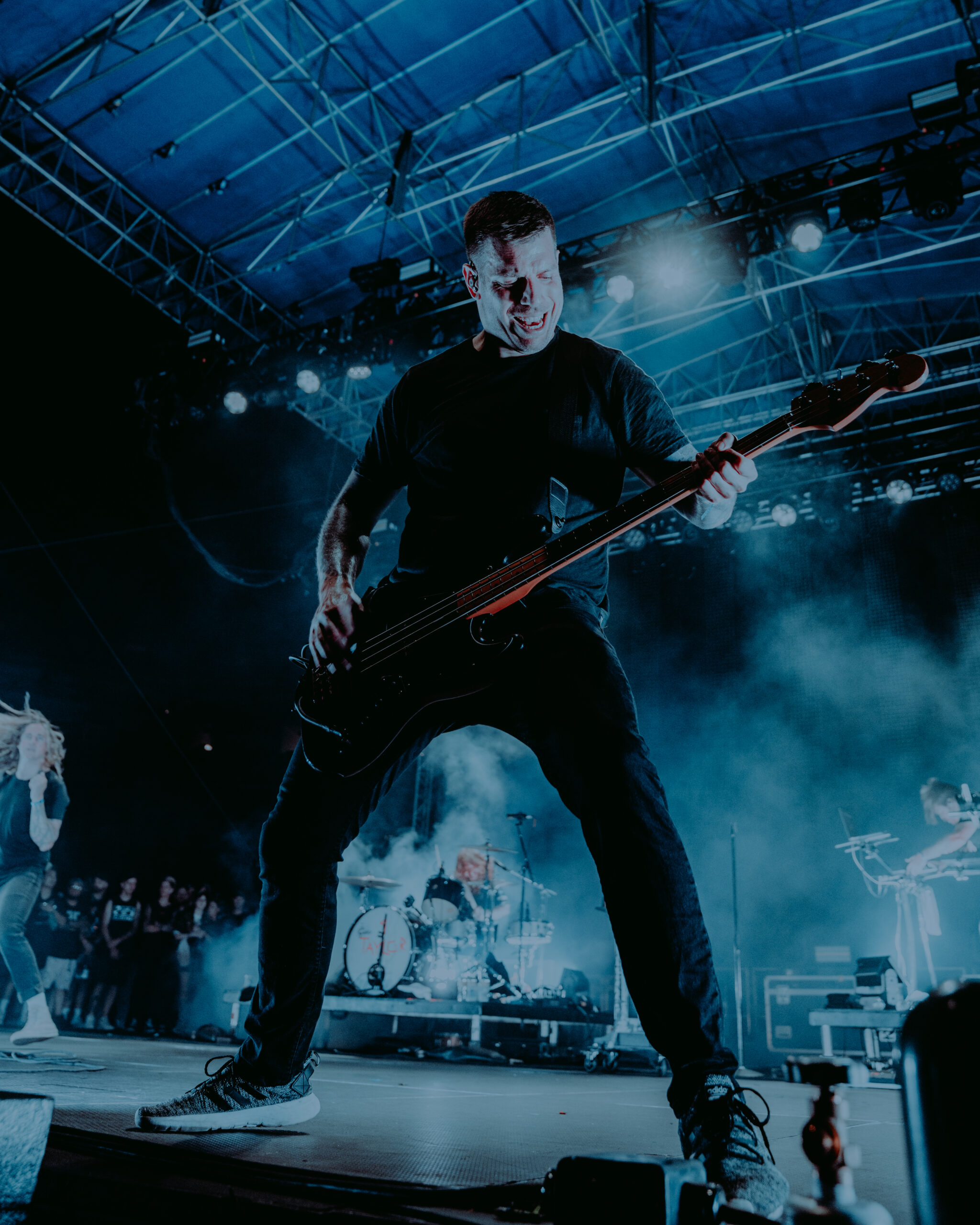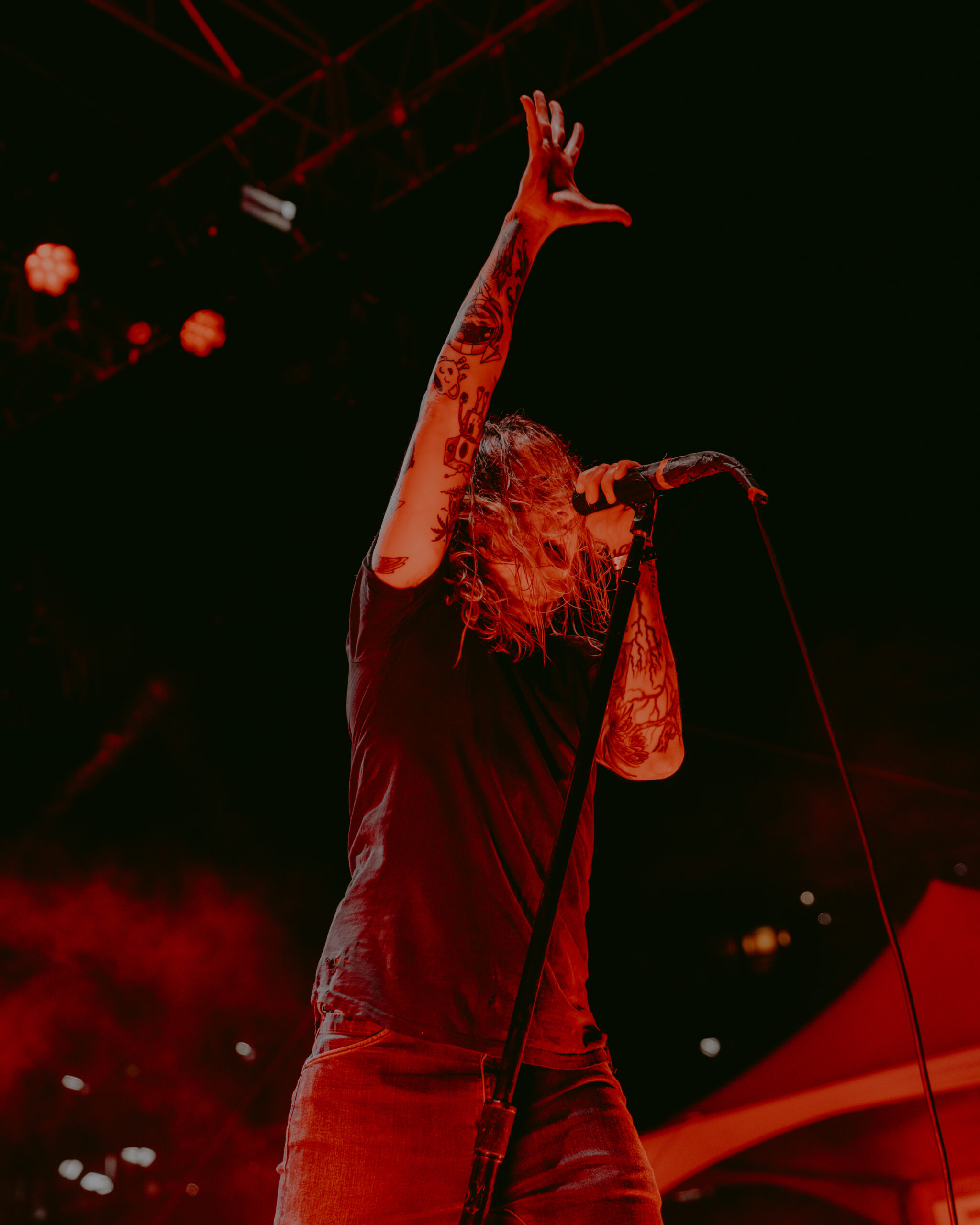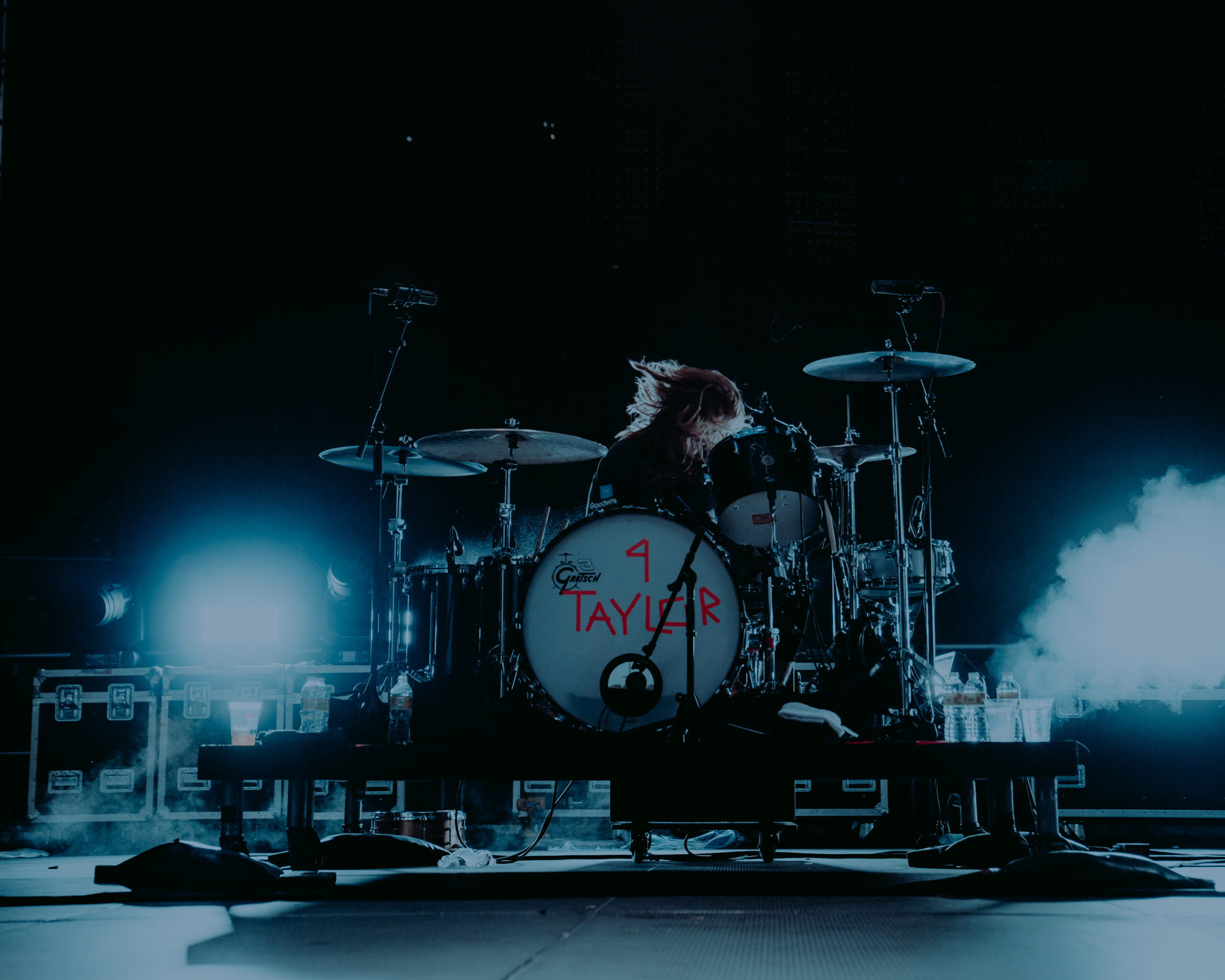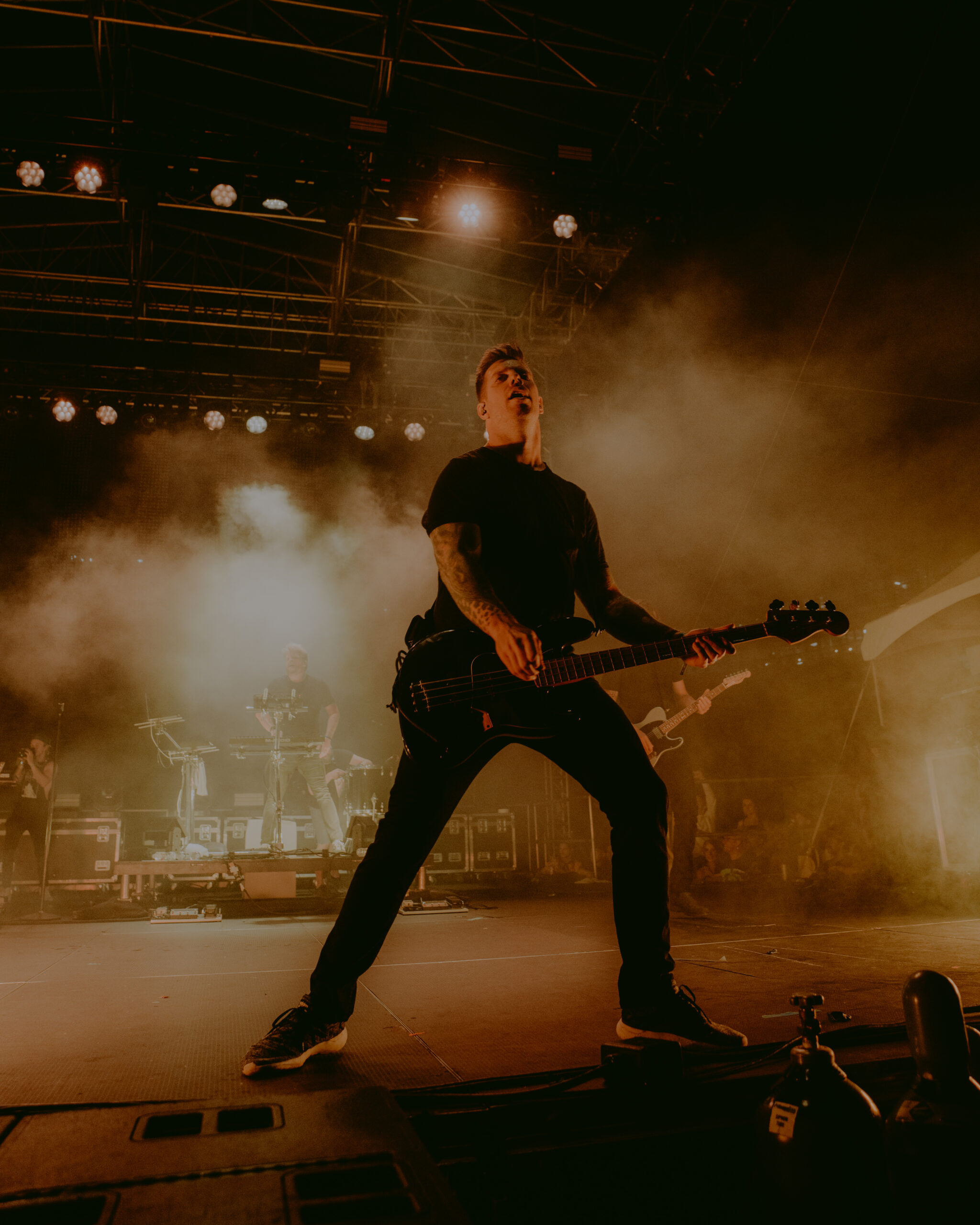 After Underoath closed with "Writing on the Walls," we knew this meant the festival was over. Pulling ourselves together, we made our way to the exit and said goodbye. While this is being written in a comfortable bed back in Massachusetts as my body still recovers, the hope of seeing So What? come back (and stay back) next year is stronger than ever. The trip to Texas, despite countless road bumps on the way, was worth it to see the grand return of this festival and the shared happiness among the crowd at every set showed that everyone felt the same. Until next year!
---
_
Kyle Musser//
---